My new challenge after a long while!
War breaks out between the Entente and the Central Powers! Both the enemies and the allies seek advantage of a new strategy that will forever change the way of battles! Although aeroplanes started as recon vehicles, soon they were turned into deadly weapons that will dominate the skies! Your job is to provide new designs to any of the sides to take the battle above!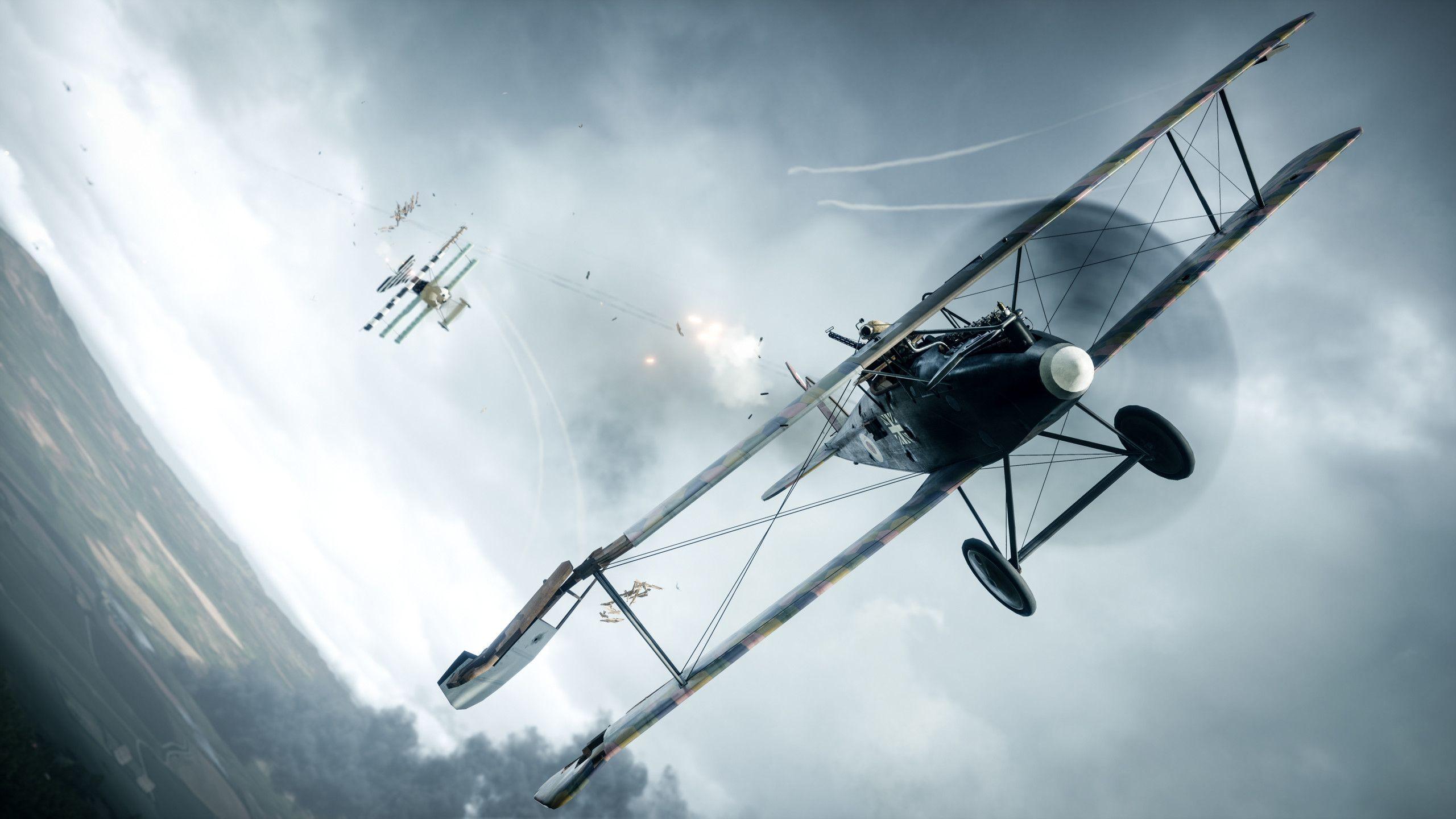 Click here to find some designs of your choice.
You can also check here and here to find some designs.
RULES
Must be a WWI (1914-1918) era plane. This challenge is for planes only!
Fictional designs are allowed but make it realistic (like designed in 1914-1918).
Maximum entries per person are 3.
Propellers only! No jets!
No modern aircrafts. Missiles, miniguns and any other modern techs are not allowed. But yes, Bombers are okay. And Rockets are allowed.
Must be original. Do not enter someone else's plane! Old builds now allowed!
Must be a successor.
XML editing is allowed. But don't use mods.
Please make a detailed description.
Part Limit : 1200 Parts! Please don't exceed the limit!
You can upload an unlisted fix to your plane anytime before the deadline and only the fixed plane will be counted.
INSTRUCTIONS FOR NEW PLAYERS
To enter the challenge, first you have to download this post. Then make a plane with the cockpit and upload it.
Make sure your planes takeoff and land as well as fly properly.
Do not make too fast planes with propellers. The speed limit for WWI planes is 150 mph (240 kmph). They are actually very slow and go at an average of 100 mph speed. So, don't overthink it. They go slow and low.
Try your best to add necessary details in order to make your plane look awesome at a glance.
RATING SYSTEM
Looks - 10 pts. (how good your plane looks at a glance)
Details - 10 pts. (how much details did you add to make your plane realistic)
Performance - 10pts. (overall flight performance)

Weaponry - 10 pts. (weapon model and functionality)

Bonus - 10 pts (if I like something about your plane very much)
Overall Rating will be judged from the mean of the points above.
AWARDS
1st place will receive 15 upvotes + 2 spotlights (if possible)
2nd place will receive 10 upvotes + 1 spotlights (if possible)
3rd place will receive 5 upvotes
Every entry will receive an upvote from me.
Deadline : December 15, 2021
Good luck and Good building! Make some well-detailed rare designs that are not available on this site yet!
Specifications
General Characteristics
Successors

40 airplane(s)

+4367 bonus

Created On

Windows

Wingspan

1.6ft (0.5m)

Length

3.3ft (1.0m)

Height

1.6ft (0.5m)

Empty Weight

551lbs (250kg)

Loaded Weight

551lbs (250kg)
Performance
Wing Loading

N/A

Wing Area

0.0ft2 (0.0m2)

Drag Points

127
Parts
Number of Parts

1

Control Surfaces

0

Performance Cost

4
---