Happy new year and also I took down the 2 posts I made since its for humor purposes but it turns out to be a violation to guidlines!Ok its back lol
Wiki
The Northrop P-61 Black Widow, named for the North American spider, was the first operational U.S. warplane designed as a night fighter, and the first aircraft designed to use radar.[2][3] The P-61 had a crew of three: pilot, gunner, and radar operator. It was armed with four 20 mm (.79 in) Hispano M2 forward-firing cannon mounted in the lower fuselage, and four .50 in (12.7 mm) M2 Browning machine guns mounted in a remote-controlled dorsal gun turret.
---
Forward Notes:
"4 days of making 8 days of staring nd testing"
I made this plane few weeks ago and time really passby so fast,andd I already rushed for few days and here it is a non efficient parts plane!Also this is my first year on web so shhh!No one cares.Well anyways even though I don't want doing this but there are some asymmetrical wing thing on the main wing but that's ok but also its going to affect its appearance when looking in closely.
---
Controls
AG1-Turret Lock
AG2-Auto Turret Gun Lock
AG3-Forward Gun lock
AG4-Navigation Lock
AG5-7- Free Space
AG8-Lights
VTOL-LandingFlaps
"Yaw is yaw and roses are red violets are blue
Its a real plane and my feelings for you(really corny)"
---
Features
-Almost 1:1 Scale
-Dive Breaks
-Glossy paint
-Spoilers on wings
-Auto Turret Aim
-Radar
-Humans
-Geometrically fitted wings
-Some few designs
-Almost 90° turn on turret
-No smoking guns 
-Almost accurate 
-Almost accurate weight
-Good delayed LandingGears
-Blueprint used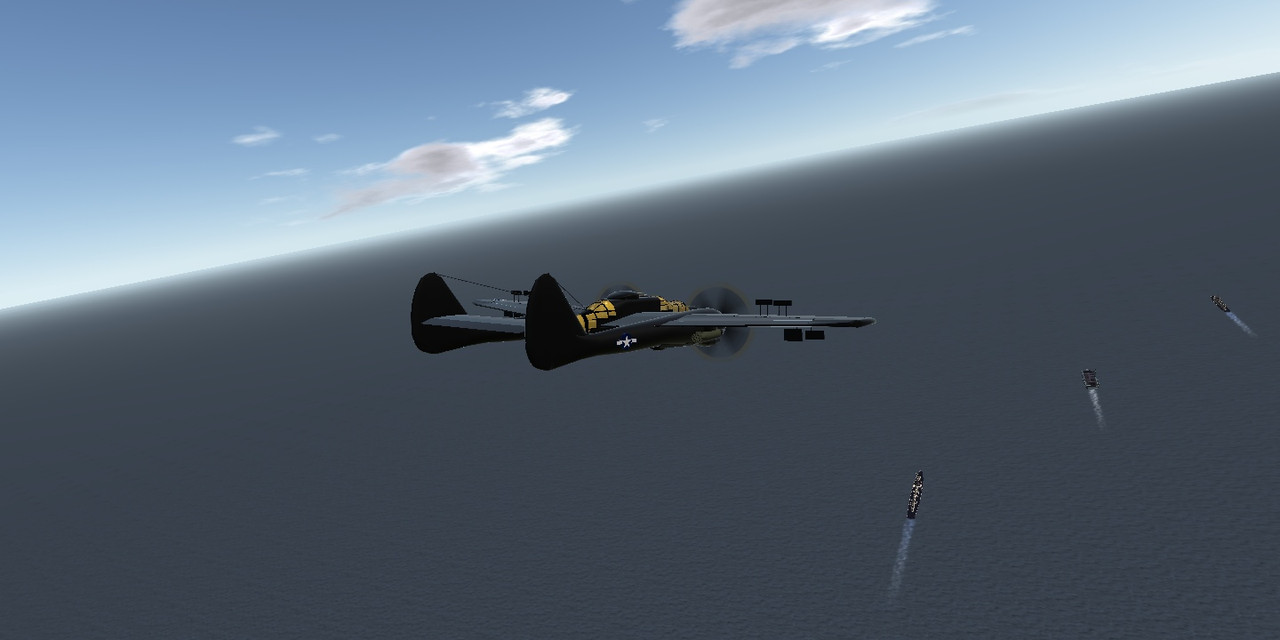 Dive Breaks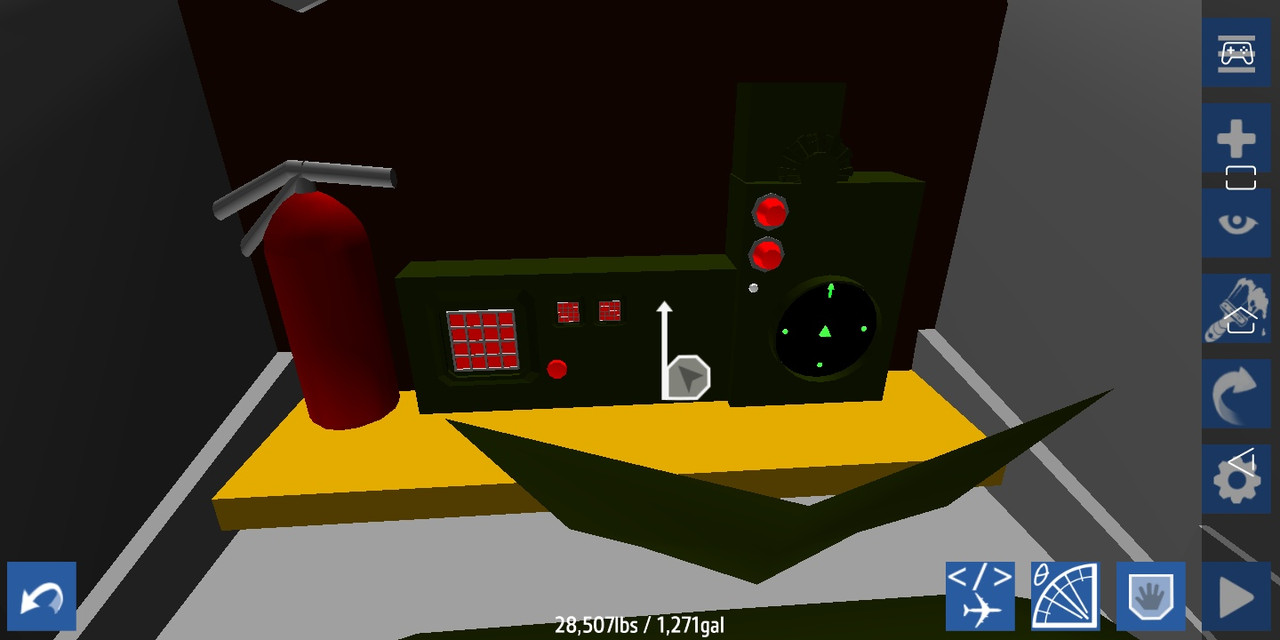 The Radar thing on the back
---
Armaments
-"4x-Hispano M2 machine guns"
-"4x-M2 Browning Machine guns"
-"4x-250kg Bomb"

---
Credits
@BagelPlane for the radar
@BogdanX for getting some of his funky trees
@SenSkysh for auto aim thing (also quite hard to find this name)
@ChiChiWerx for the USAF Logo as well lol
I might be better on funky trees next time soon I guess.
And that's all I guess.
---
Images
I wish I could still survive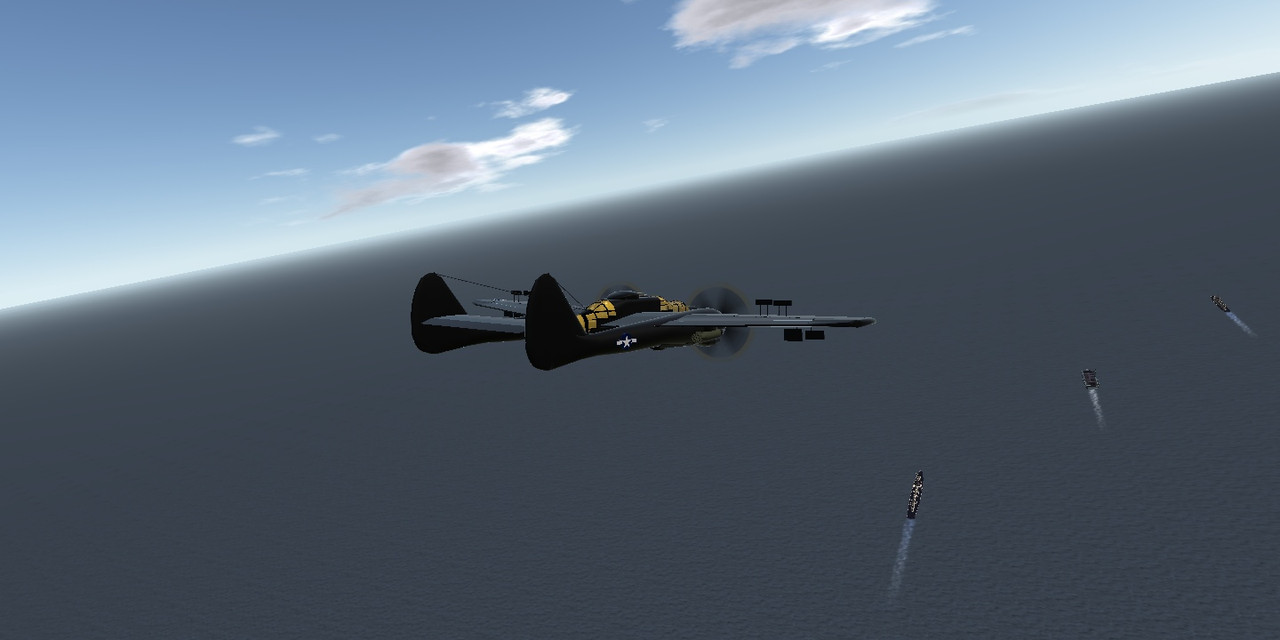 ---
Happy birthday to meee lol

---
Goodboi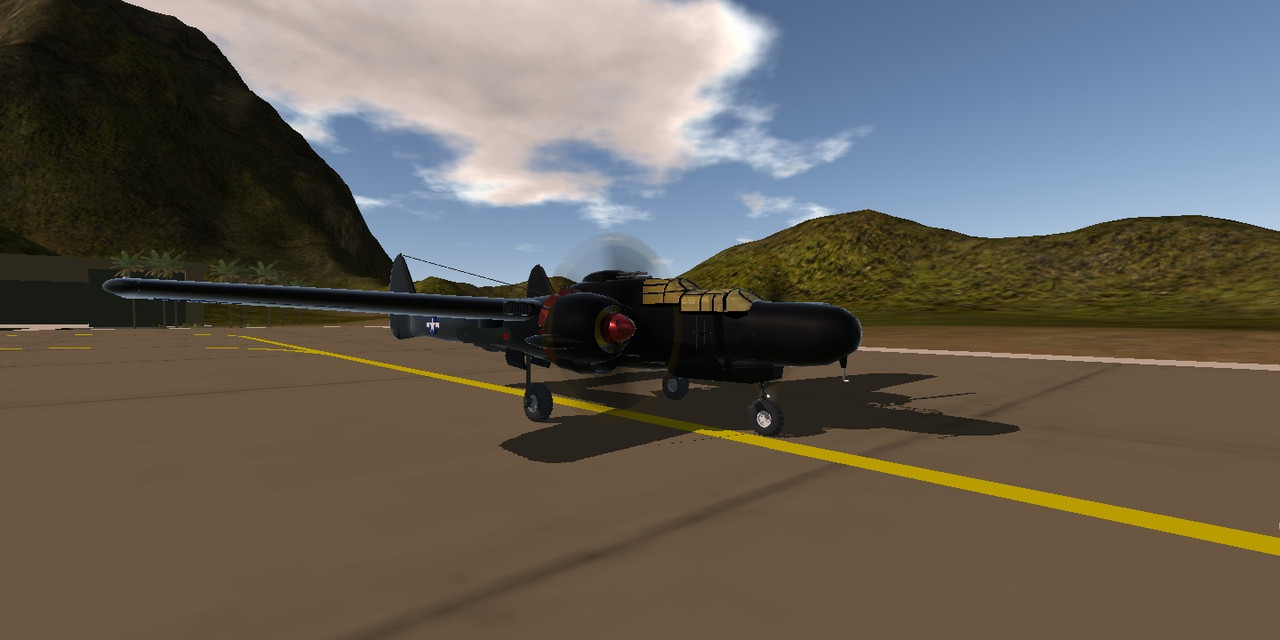 ---
Ehh Real Purpose I guess....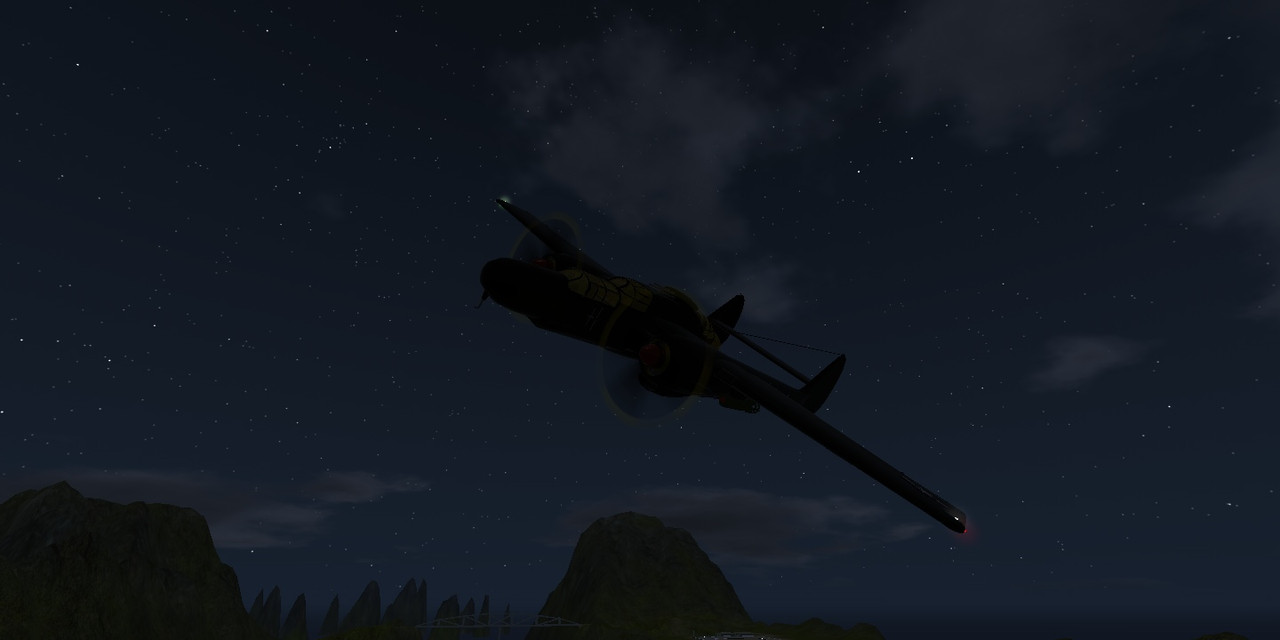 ---
Farewell Notes
That's all have a goodyear and I will be sleeping!oh wait it's not yet new year here!
Also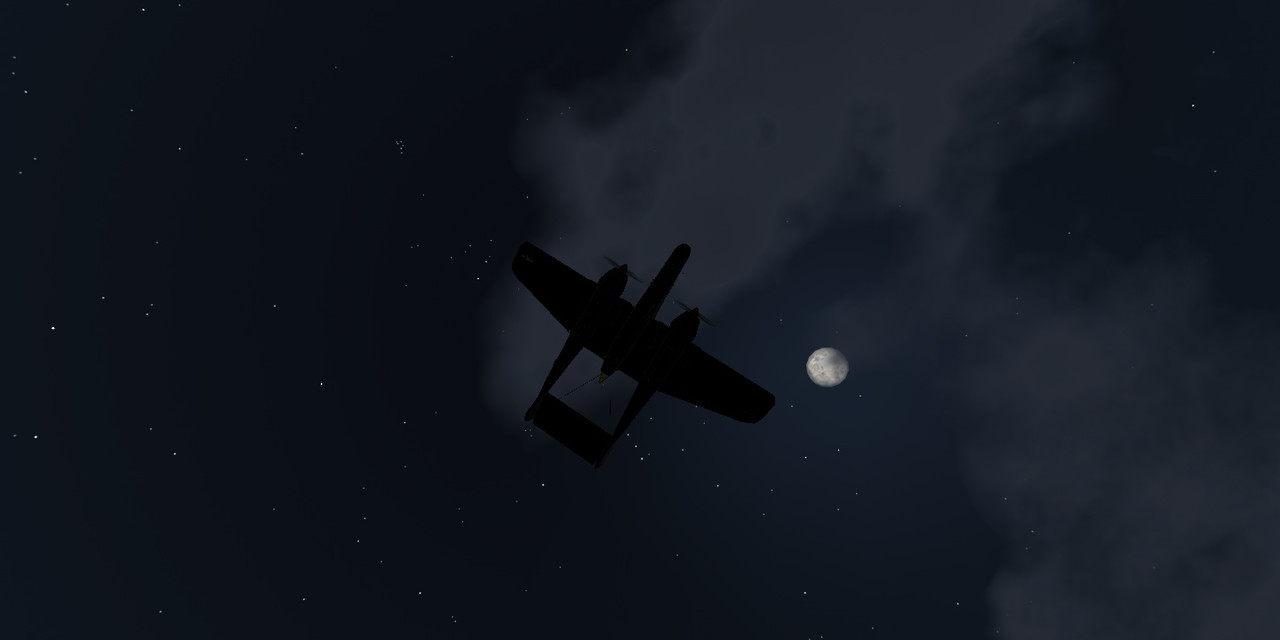 Enjoy and if you'd, you can upvote it lol!
Specifications
General Characteristics
Created On

Android

Wingspan

65.1ft (19.8m)

Length

49.8ft (15.2m)

Height

15.7ft (4.8m)

Empty Weight

16,247lbs (7,369kg)

Loaded Weight

30,823lbs (13,981kg)
Performance
Horse Power/Weight Ratio

0.243

Wing Loading

43.6lbs/ft2 (212.9kg/m2)

Wing Area

707.0ft2 (65.7m2)

Drag Points

12209
Parts
Number of Parts

777

Control Surfaces

10

Performance Cost

3,065
---