Overview
The LC-146 is a light helicopter meant for personal and recreational use. The helicopter comes with a 1700 hp engine and a working cockpit.
Startup
To start the helicopter, use AG1 and then AG2. The throttle does nothing, so don't bother trying to use it.
Controls
AG1-Master Switch
AG2-Ignition
AG3-Lights
*The Master Switch must be on to use the Ignition and Lights
Landing Gear-Doors
VTOL-Prop Pitch
The Cockpit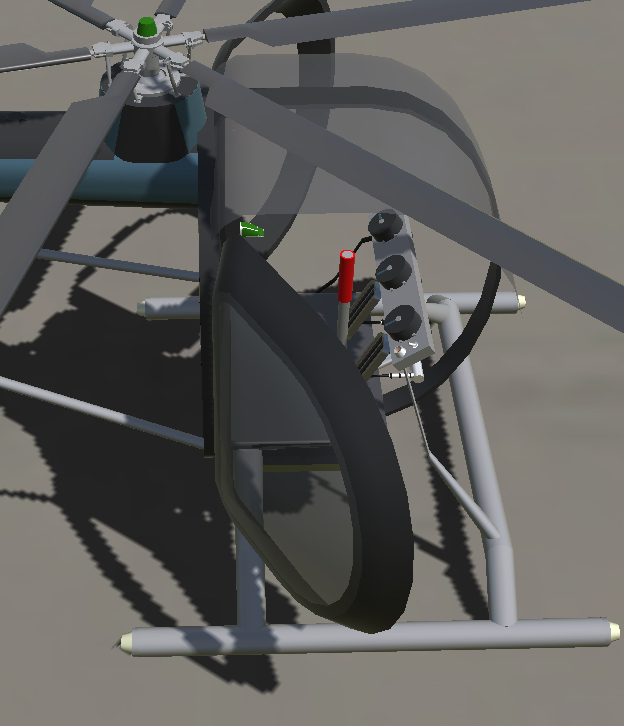 Left Gauge-Altitude
Center Gauge-Airspeed
Right Gauge-Fuel
Thx @BagelPlane for giving me ideas on the exterior!
Also should I update this when 1.11 is out?
Specifications
General Characteristics
Created On

iOS

Wingspan

14.2ft (4.3m)

Length

25.0ft (7.6m)

Height

8.7ft (2.6m)

Empty Weight

4,702lbs (2,133kg)

Loaded Weight

5,347lbs (2,425kg)
Performance
Power/Weight Ratio

19.839

Wing Loading

439,839.3lbs/ft2 (2,147,483.6kg/m2)

Wing Area

0.0ft2 (0.0m2)

Drag Points

3453
Parts
Number of Parts

113

Control Surfaces

0

Performance Cost

753
---