Hi guys, here is my Christmas challenge entry. Ain't no clickbait here :P
It's based on the Santa Nk1 from Terraria but let's get to the controls first
---
---
Controls:
Pitch & Roll to drive
Acitvate 1 = Unlock turret rotation
Yaw = Rotate turret (if unlocked)
Trim = Elevation controls on arms.
FireWeapons (NaughtyCannon)= Fire the rotary guns
FireWeapons (GiftFromAbove) = Fire missiles
FireGuns = Fire presents
LandingGear to stabilize the tank
---
Cameras:
Camera 1 = Santa vision.. well kinda, it's just a 1st person camera that makes everything red.
Orbit = Standard orbit
---
This is a pretty fun and powerful build, definently christmas themed haha.
The weapons are fun to use, my favorite is the missile system.
---
Pictures: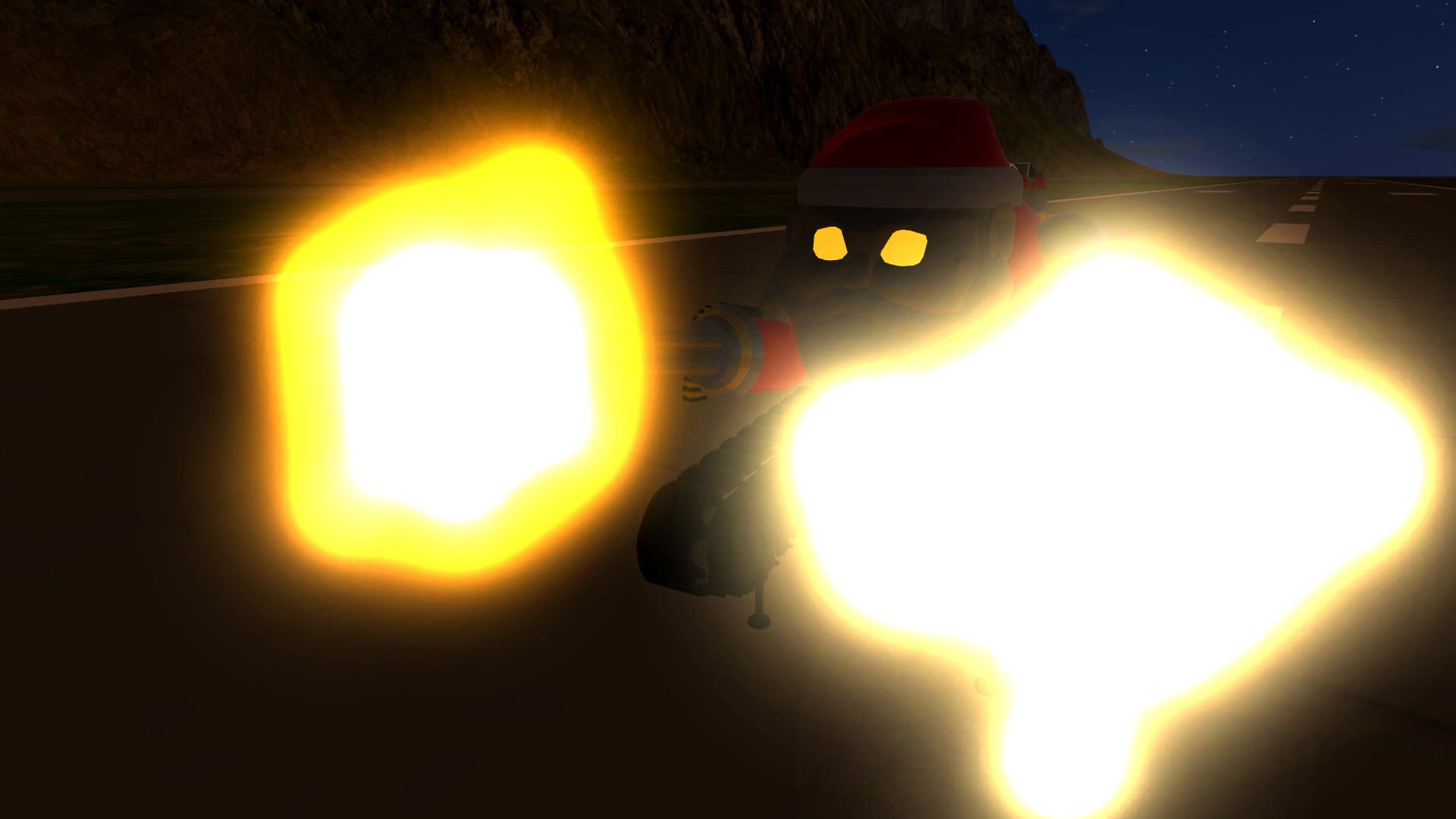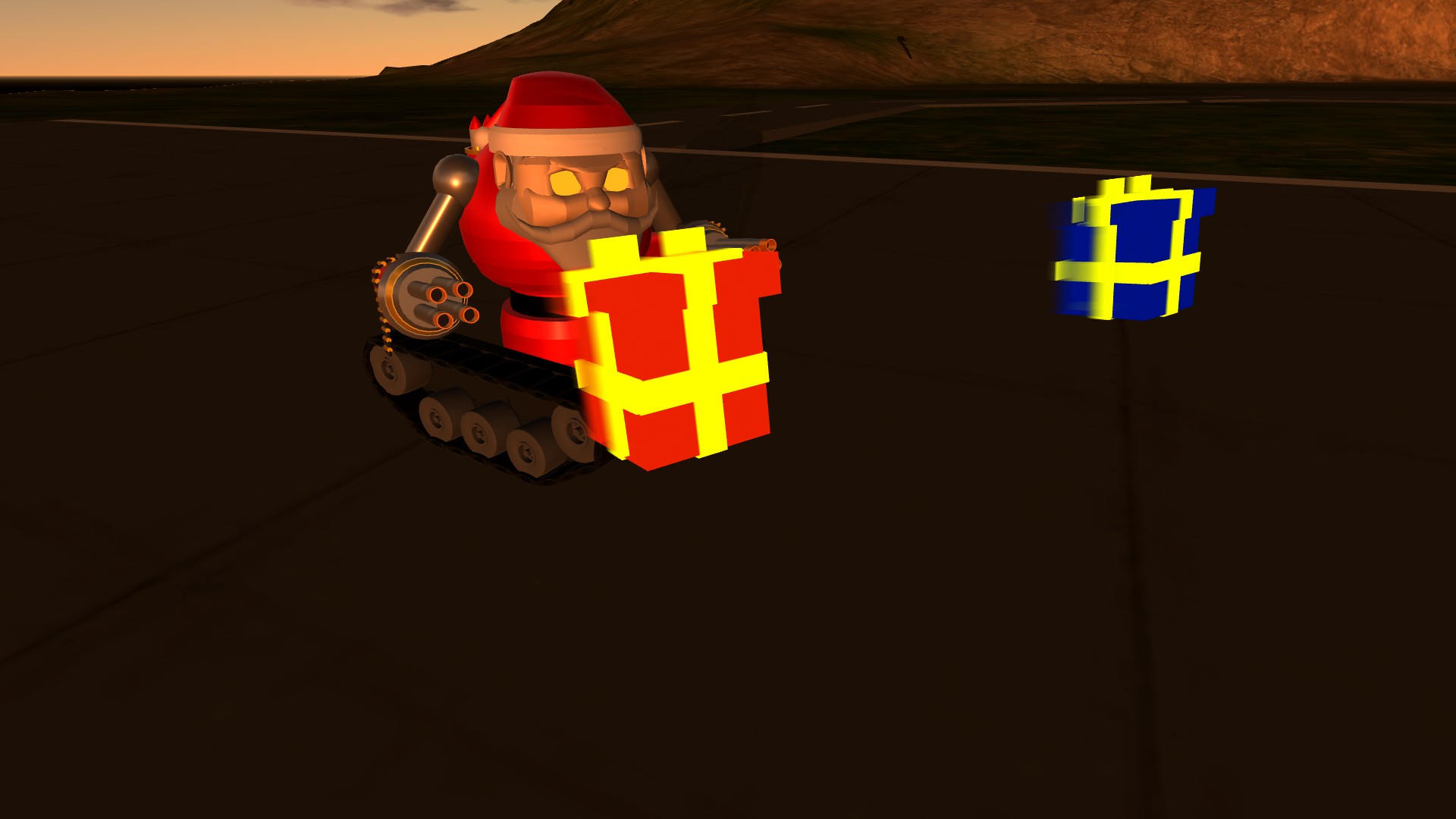 Might add more later... I need the rest for the thumbnails....
..... here ,take a video (keep in mind that this was recorded before the thing was done so the present cannons are not there, some extra parts are visible, and this was in the first beta so the advanced targeting doesnt hide with the UI)
.
Aaand since this is under the picture thing... and since there are some rules about the pictures, no the thumbnails arent edited in any way, to achieve this look just turn on the highest settings, put on the effects thingy and just set the time to be when the sun rises. Boom fancy pic.
---
Comment if you have any questions and stuff
-Me
Also I'll make some fancier looking thing for the scroll down later... I didn't have time today
Specifications
General Characteristics
Predecessor

Christmas Challenge

Successors

1 airplane(s)

Created On

Windows

Wingspan

24.4ft (7.4m)

Length

22.4ft (6.8m)

Height

16.9ft (5.1m)

Empty Weight

17,096lbs (7,754kg)

Loaded Weight

32,128lbs (14,573kg)
Performance
Power/Weight Ratio

0.419

Wing Loading

9,551.5lbs/ft2 (46,634.6kg/m2)

Wing Area

3.4ft2 (0.3m2)

Drag Points

205
Parts
Number of Parts

460

Control Surfaces

0

Performance Cost

3,545
---