upvote button has been deactivated
Down to comments
---
Thanks everyone for the upvotes, It will not be convenient to tag everyone and say thanks but I thank you all here!
(spotlights are not as many so I will try to thank for those personally)
---
Hi, I finished the crane, so yeah...
Kinda a successor to this Although I don't expect the same success on the count of not being mobile.
Lets get to the controls though...
---
Controls
Vtol = Move Trolley
Roll = Slewing (Turning) of the jib
Throttle = Hoist up & down
Yaw = Rotate hook (Works on some things, wight is a factor, higher weight = slower turning)
AG1 = Attach to hook (magnet)
AG2 = Lock Rotation
FireGuns = Hook position indicator
LandingGear = Beacon lights… forgot this one.. oops
---
Highly inspired by Liebherr 370 EC-B 12 Fibre
Lower part of jib is missing bars to save parts
---
Notable features
High lifting weight (capacity reduces as trolley moves closer to the end of the jib)
Probably the most realistic one in the game at the moment
Winch sounds come from where they are supposed to
Has shameless advertising with my name for whenever you want to flex that you downloaded my thing.
---
You can spawn AI items at the same location as you are in, they will be under the jib
---
Old pics bc I'm lazy: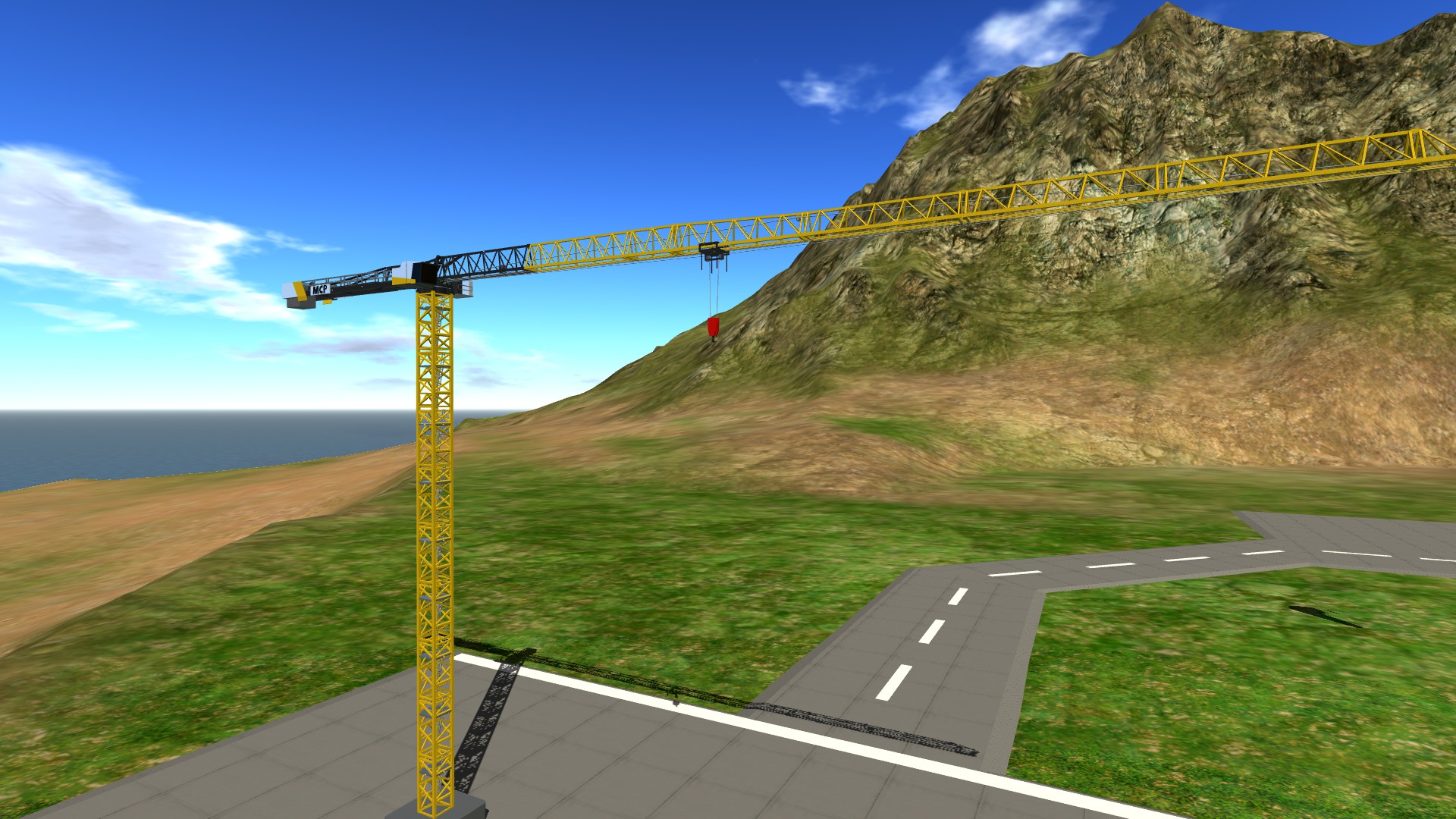 ---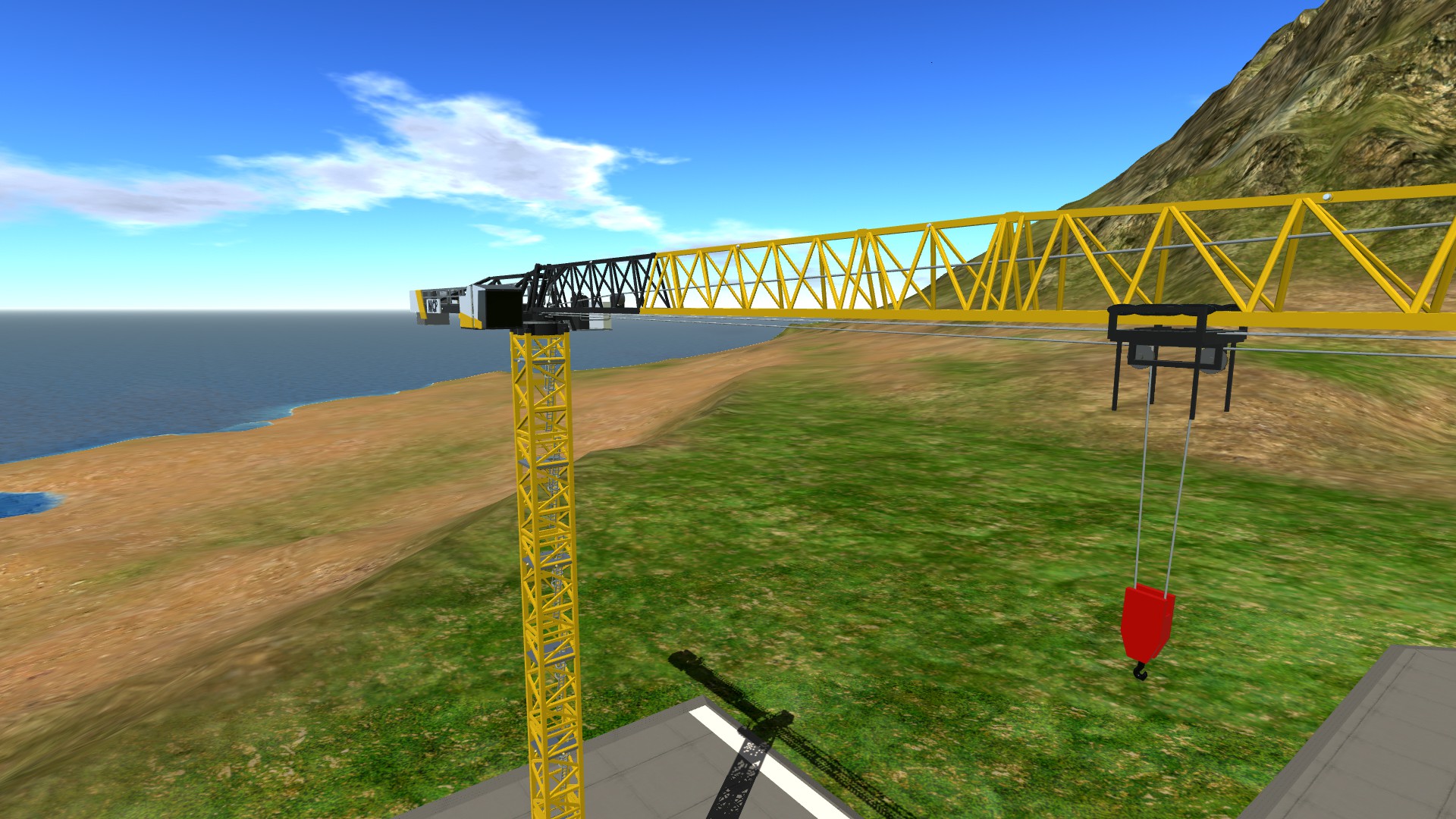 ---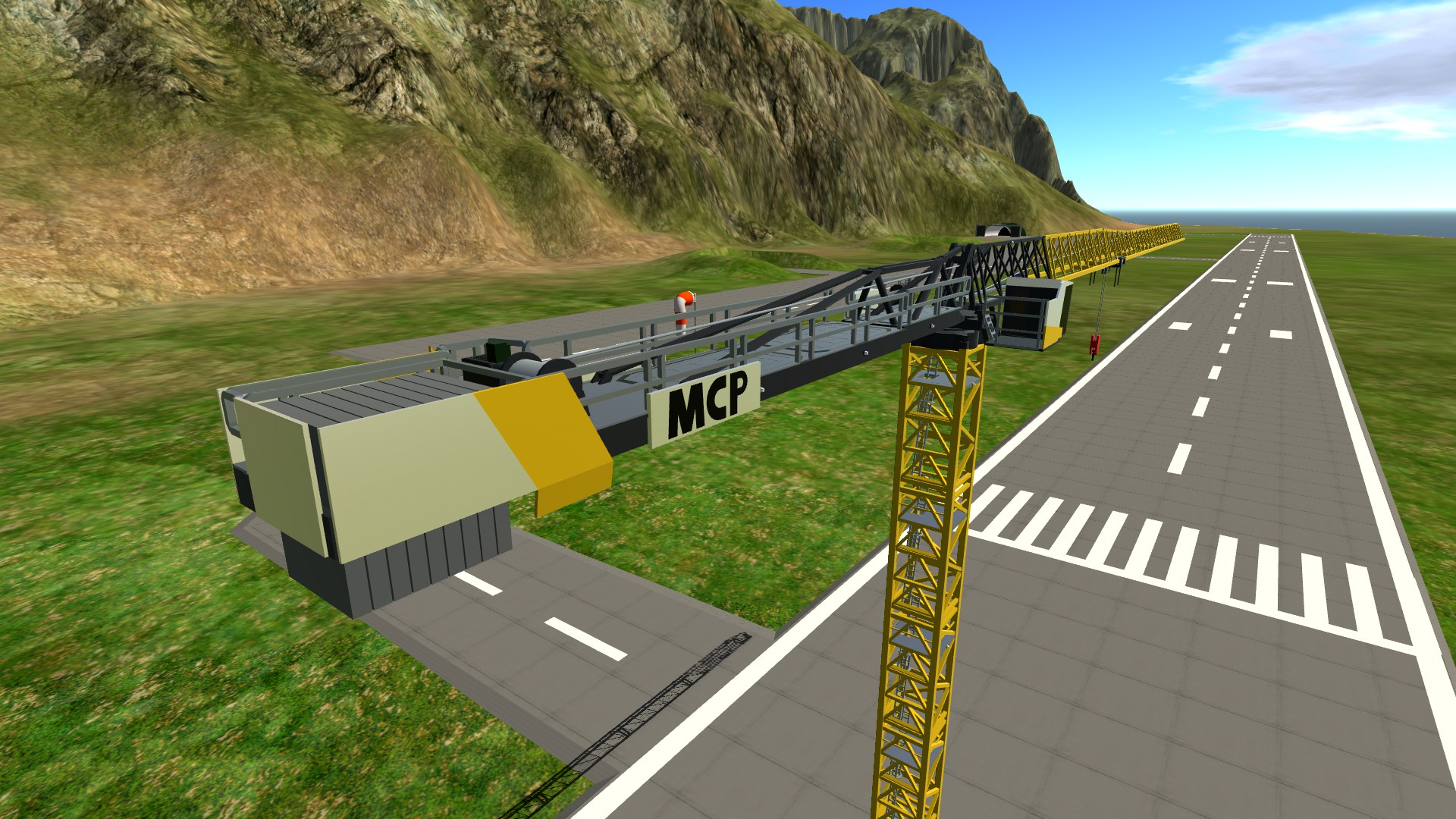 ---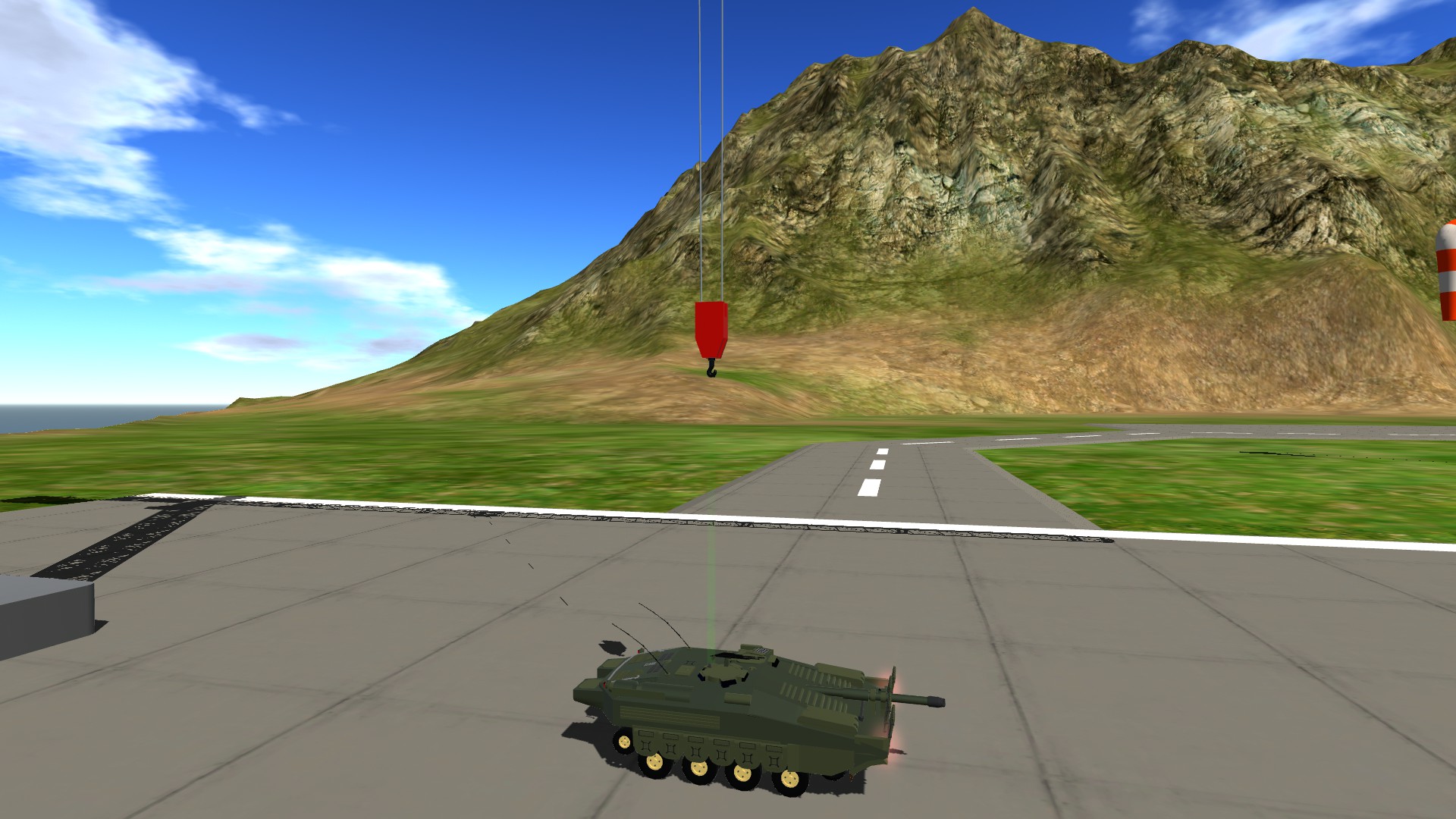 ---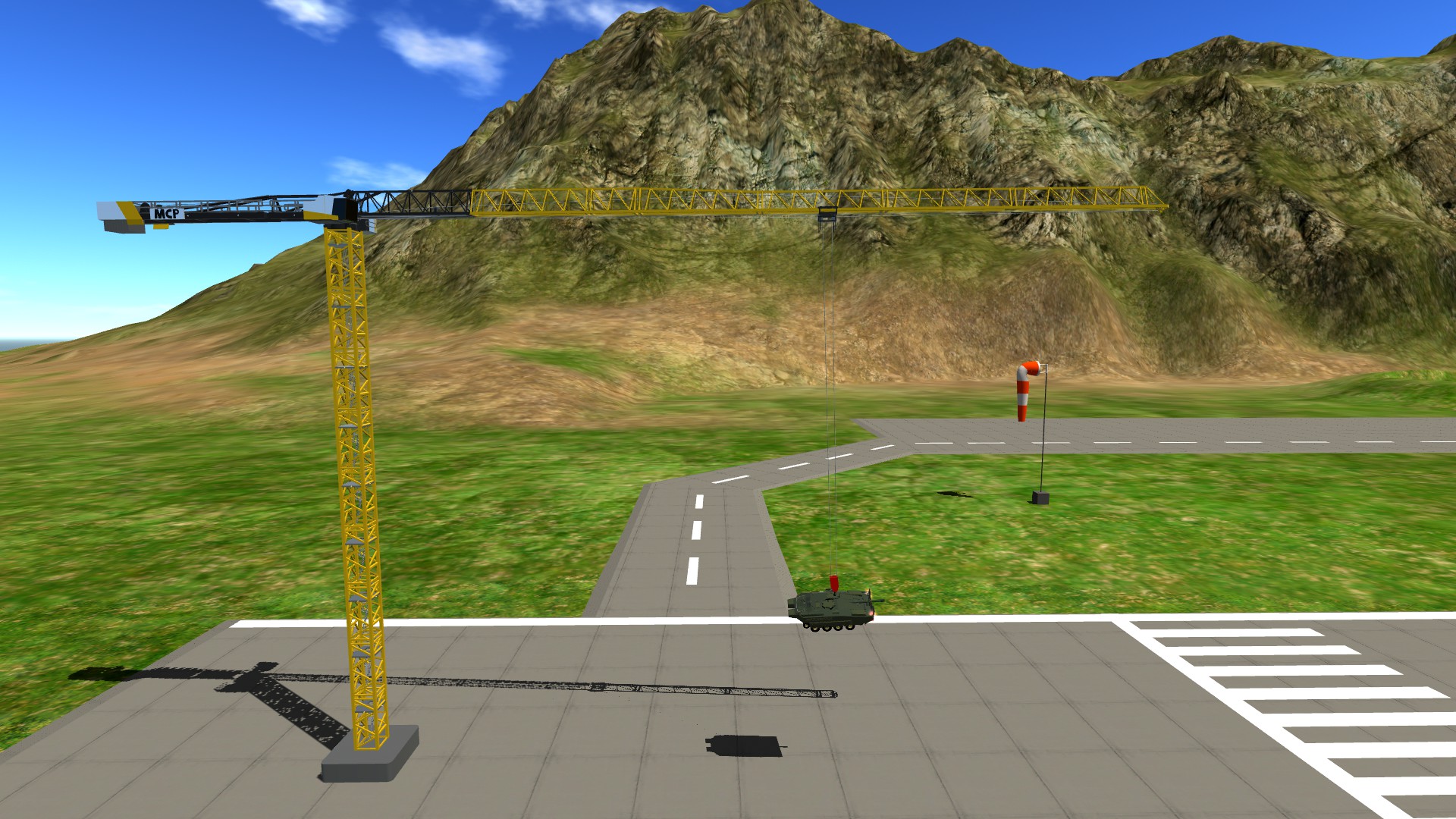 ---
So yeah.... crane
Specifications
General Characteristics
Created On

Windows

Wingspan

27.6ft (8.4m)

Length

326.8ft (99.6m)

Height

196.2ft (59.8m)

Empty Weight

2,255,257lbs (1,022,968kg)

Loaded Weight

2,255,257lbs (1,022,968kg)
Performance
Wing Loading

N/A

Wing Area

0.0ft2 (0.0m2)

Drag Points

0
Parts
Number of Parts

1052

Control Surfaces

0

Performance Cost

3,811
---