Auto Credit
Based on Skykid028's
XF-29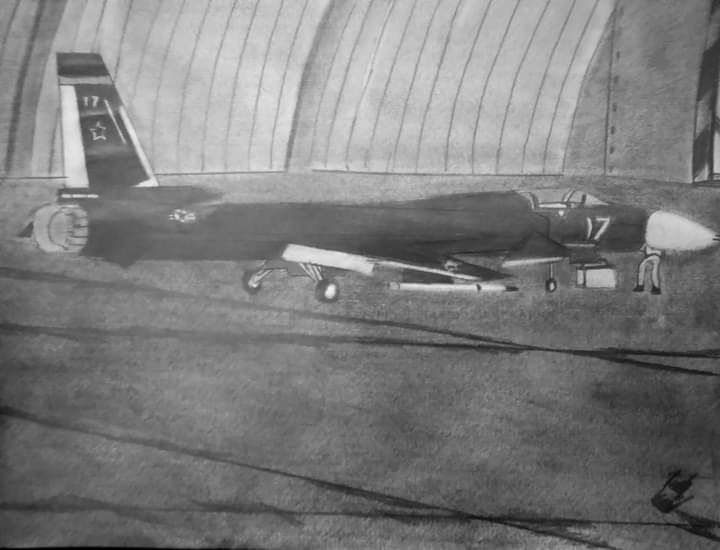 My original drawing of the XF-29
Shoutouts:
BreadDoBeKindaSus as I used the exhaust nozzle from their MIG-23
FutureSkylines for the AIM-9 Sidewinders
This is an aggressor variant of the nimble XF-29 Experimental fighter ment to simulate the Su-47 during wartime games.


An Su-47 'Berkut', the plane the XF-29 Aggressor is painted to look like
Controls:
AG.1 Operates the navigation lights
AG.2 Operates the formation lights
AG.3 Operates the tail hook
AG.4 Unassigned
AG.5 Opens the nose cone
AG.6 Deploys the drag chutes
AG.6+Brakes uses the canards as speed brakes
AG-7 & 8 are unassigned
Note:
The plane tends to drift to the right during takeoff. I do apologize but I haven't figured out what's causing this but left taps to the rudder while taking off corrects this.
Specifications
General Characteristics
Predecessor

XF-29

Created On

Android

Wingspan

27.6ft (8.4m)

Length

43.4ft (13.2m)

Height

12.0ft (3.6m)

Empty Weight

-5,366lbs (-2,433kg)

Loaded Weight

30,648lbs (13,901kg)
Performance
Power/Weight Ratio

1.099

Wing Loading

141.7lbs/ft2 (692.1kg/m2)

Wing Area

216.2ft2 (20.1m2)

Drag Points

4666
Parts
Number of Parts

495

Control Surfaces

0

Performance Cost

2,245
---