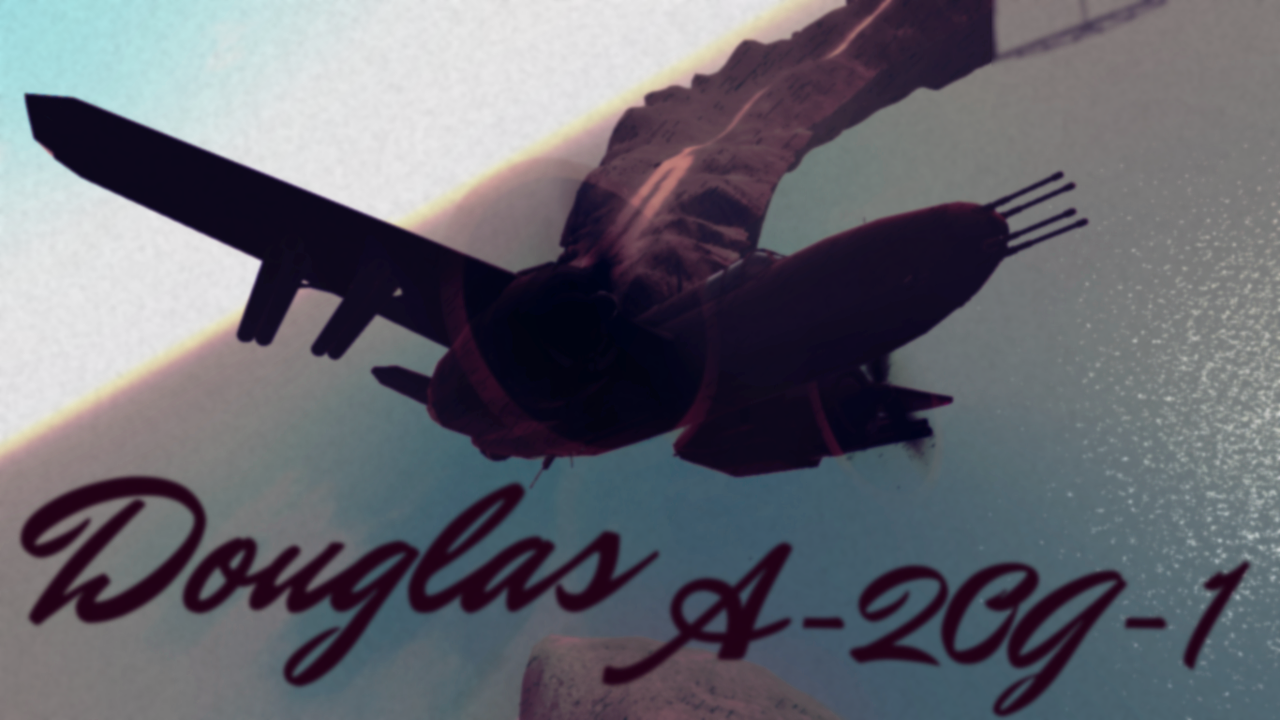 ---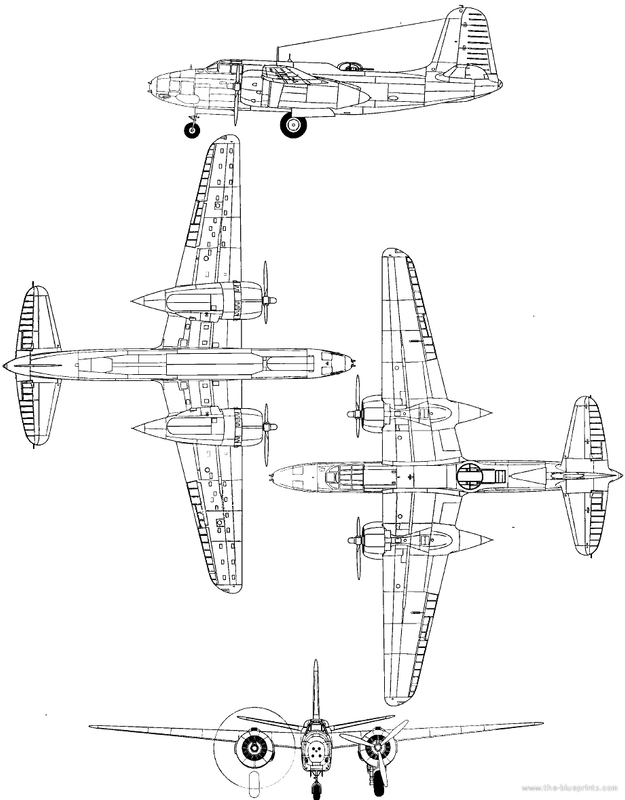 Yep, my first non miniplane replica done in SimplePlanes for a change!
After a long month of work and testing, i feel confortable to release this bird!
---
So, what this build have to offer:
Offensive armament: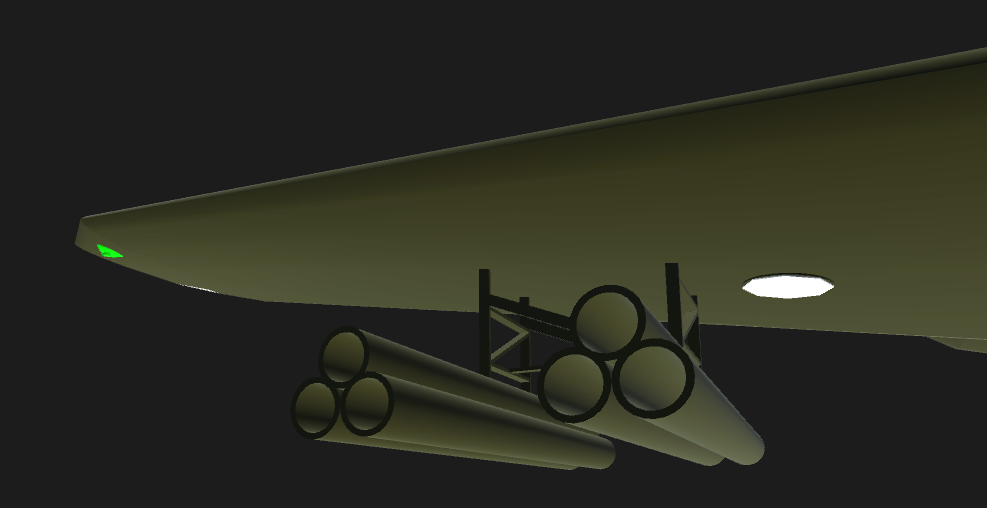 12x m8 rockets, attached in both wings.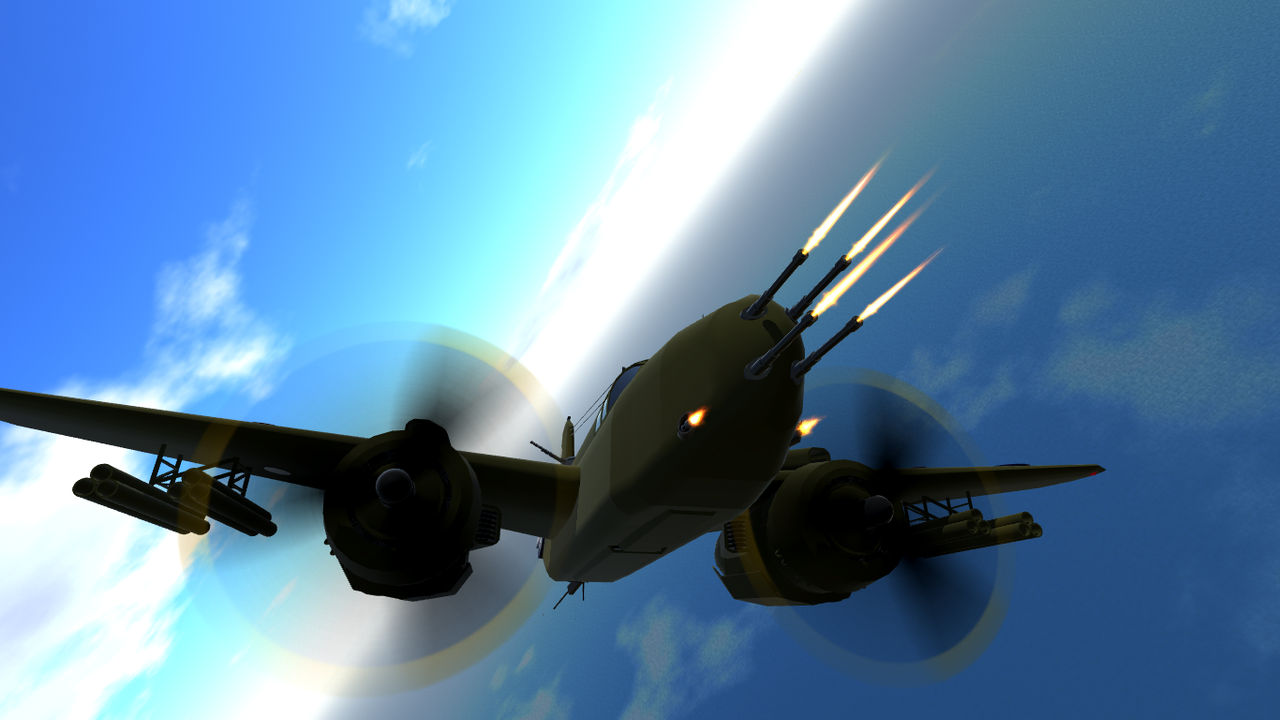 The nose armament, 4x 20mm Hispano cannons, 2x 50cal. Browning mgs.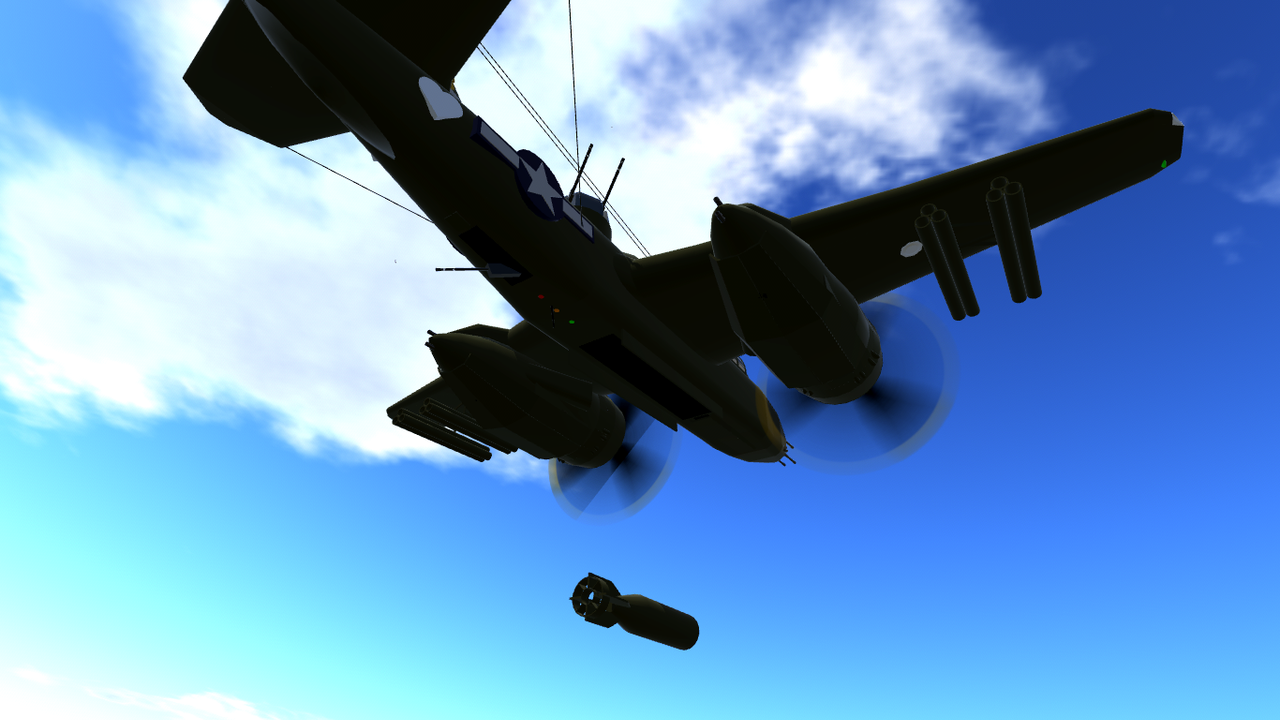 1x bomb in the bomb bay compartment.
---
Defensive armament: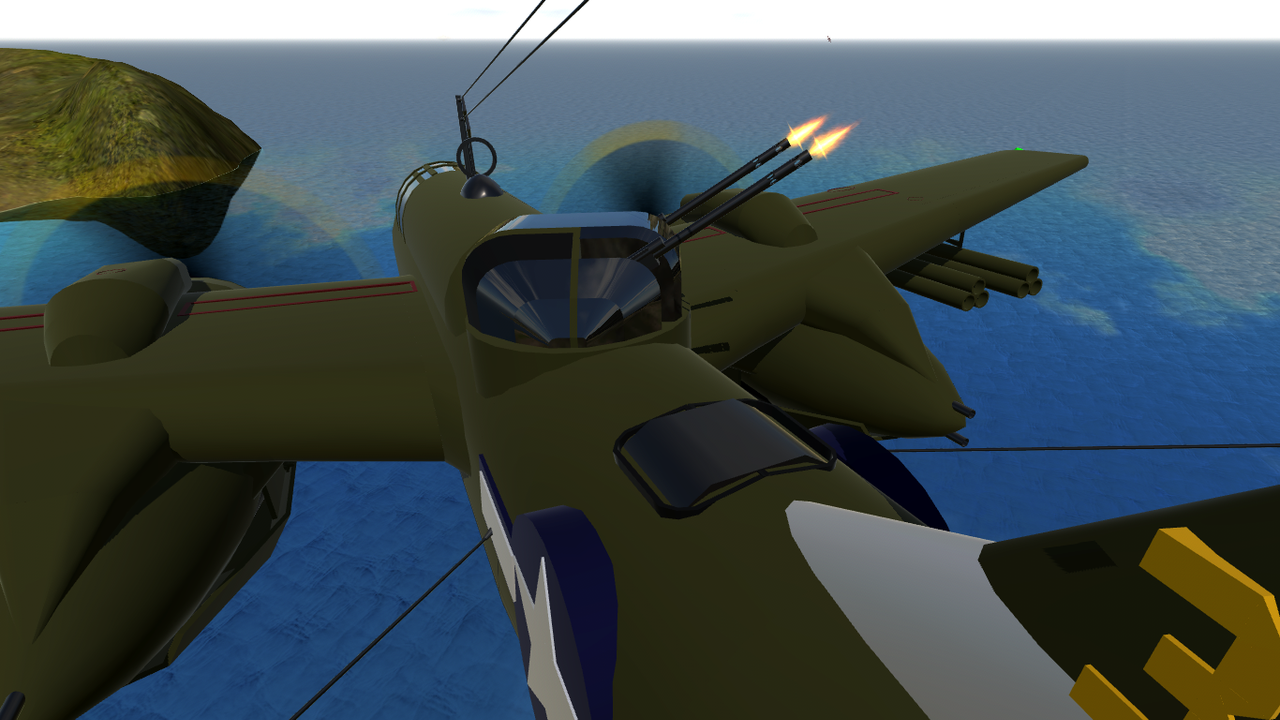 2x 50cal Browning mgs turret behind the tail.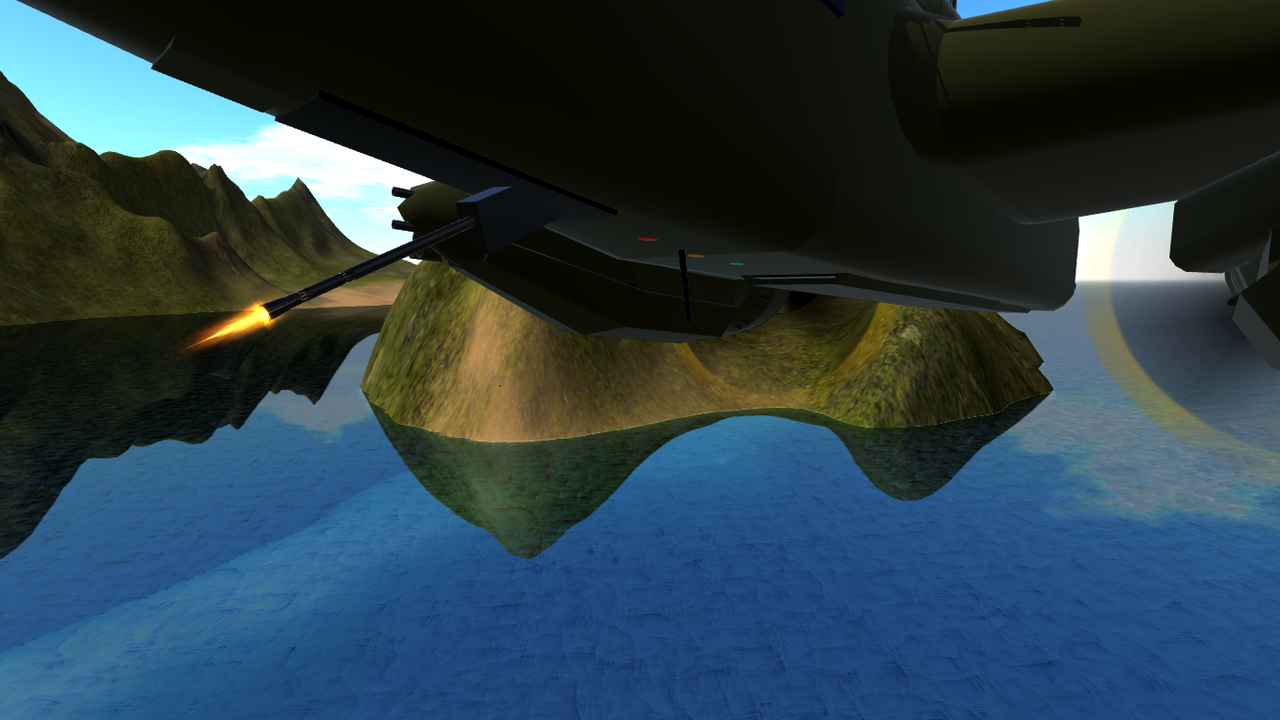 1x 50cal Browning MG behind the bomb bay.
---
Important notes about changing seats between pilot and gunners:
Because the pilot and the gunners share the VTOL controls, here is how this aircraft should be used: simply get used to deactivate the previous AG after activate the pretended AG.
e.g. Pilot to upper turret gunner press 1 (deactivate pilot) and 2 (activate upper turret) so the VTOL used to move the turret do not mess with the plane flaps control and so on.
Also important notes about the bomb bay operations:
Only the gunners use Trim for left and right and so the bomb bay doors. When activated (4), the Trim becomes active for the bomb bay, so simply open it and deactivate the bomb bay, that way, you may move the turrets without moving the bomb bay doors. Also important, don't launch the bomb with the bomb bay closed, that doesn't need explanation...
---
Action Groups:
AG1
a - Control Surfaces; 2 x 50Cal M2 Browning machine guns;
b - 4 x 20mm Hispano cannons; Flaps (VTOL).
AG2 - Upper Turret Control Surfaces 2 x 50Cal M2 Browning machine guns.
AG3 - Lower Turret Control Surfaces 1x 50Cal M2 Browning machine gun.
AG4 - Activate Bomb Bay (Trim).
AG5 - Navigaton Lights.
AG6 - Recognition/Formation/Landing Lights.
Misc: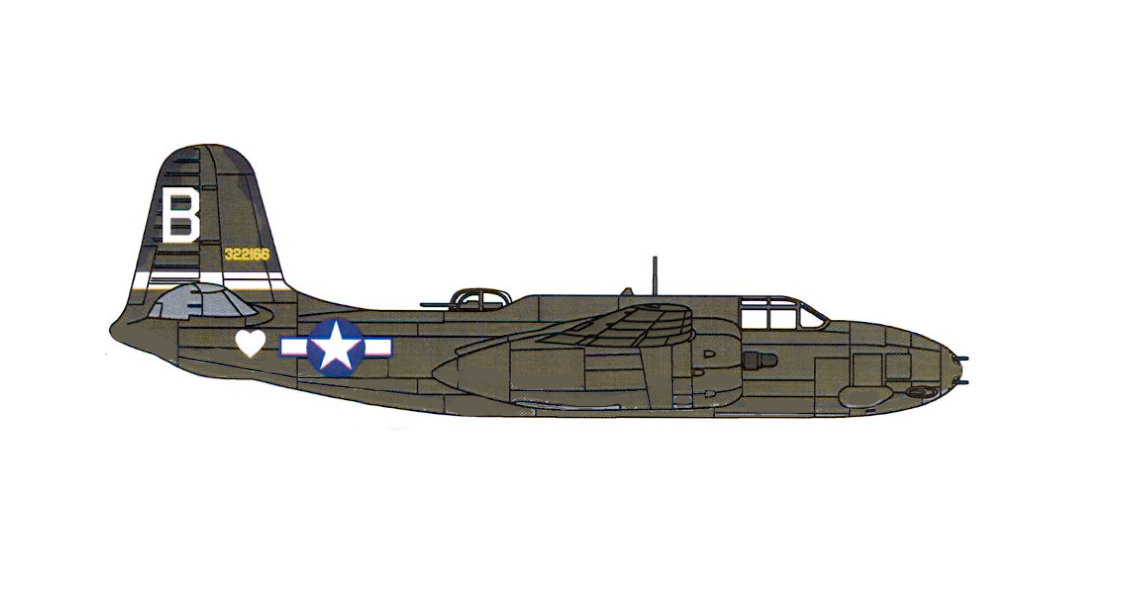 Above, the paint scheme used.
Moving parts (Flaps, ailerons, rudder, elevator, landing lights).
Custom landing gears, custom bomb bay doors.
Camera shakes when open fire in all firing positions.
Camera shakes when engines are on in all firing positions.
Numbers by @AgDynamics, all the decals i use are from @kukimuki1234.
---
As always,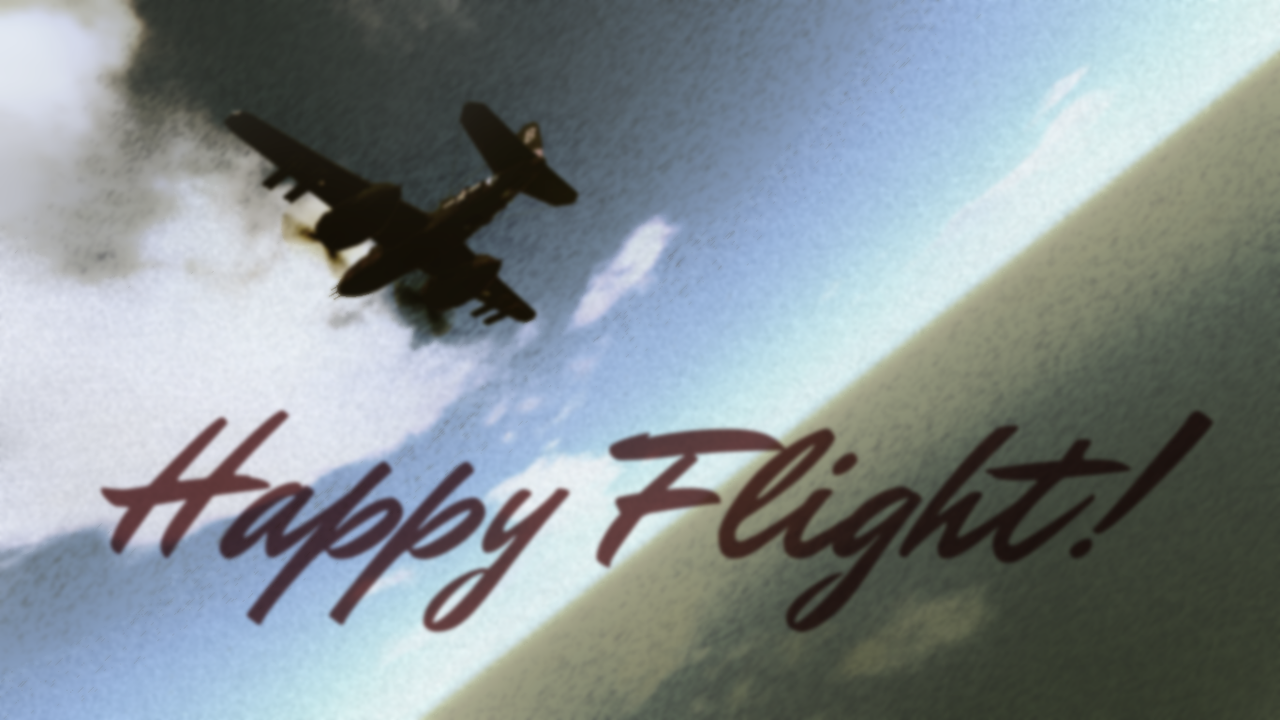 Specifications
General Characteristics
Successors

2 airplane(s)

+14 bonus

Created On

Windows

Wingspan

38.3ft (11.7m)

Length

34.0ft (10.4m)

Height

15.0ft (4.6m)

Empty Weight

-67,319lbs (-30,535kg)

Loaded Weight

68,413lbs (31,031kg)
Performance
Power/Weight Ratio

0.985

Horse Power/Weight Ratio

4.969

Wing Loading

16.1lbs/ft2 (78.4kg/m2)

Wing Area

4,258.0ft2 (395.6m2)

Drag Points

12290
Parts
Number of Parts

645

Control Surfaces

7
---