The most fun you can possibly have in VR without weapons!
Flying one of these is about the most pure you can get in terms of flying.
This may not have as much detail as a usual one of my builds since I made it for the VR challenge, but I'm still really proud of how it turned out! Especially happy with the level of detail for the part count! Quite a lot of trickery was done to do this :D
---
Stuff
Takeoff is about 20 kts
Top speed is about 50 kts
The switch on the panel turns the engine on/off (Activate8)
The throttle is next to your left butt cheek
Right rudder is needed on takeoff due to asymmetric prop wash spinney air simulation
There's a tiny yellow block just above the pilots seat that can be used to change the pilots mass (currently 150lbs)
Look at these pictures (wow)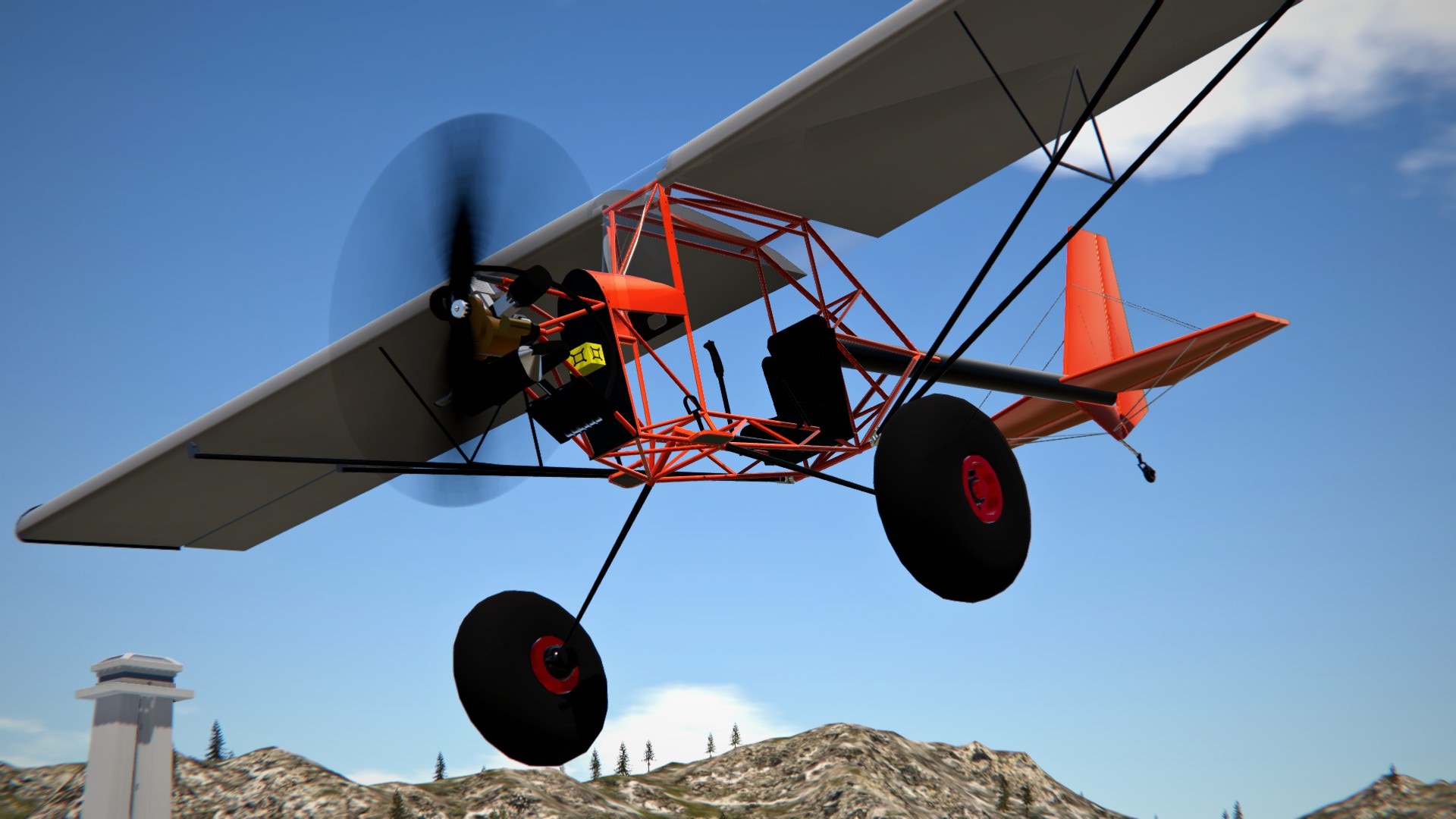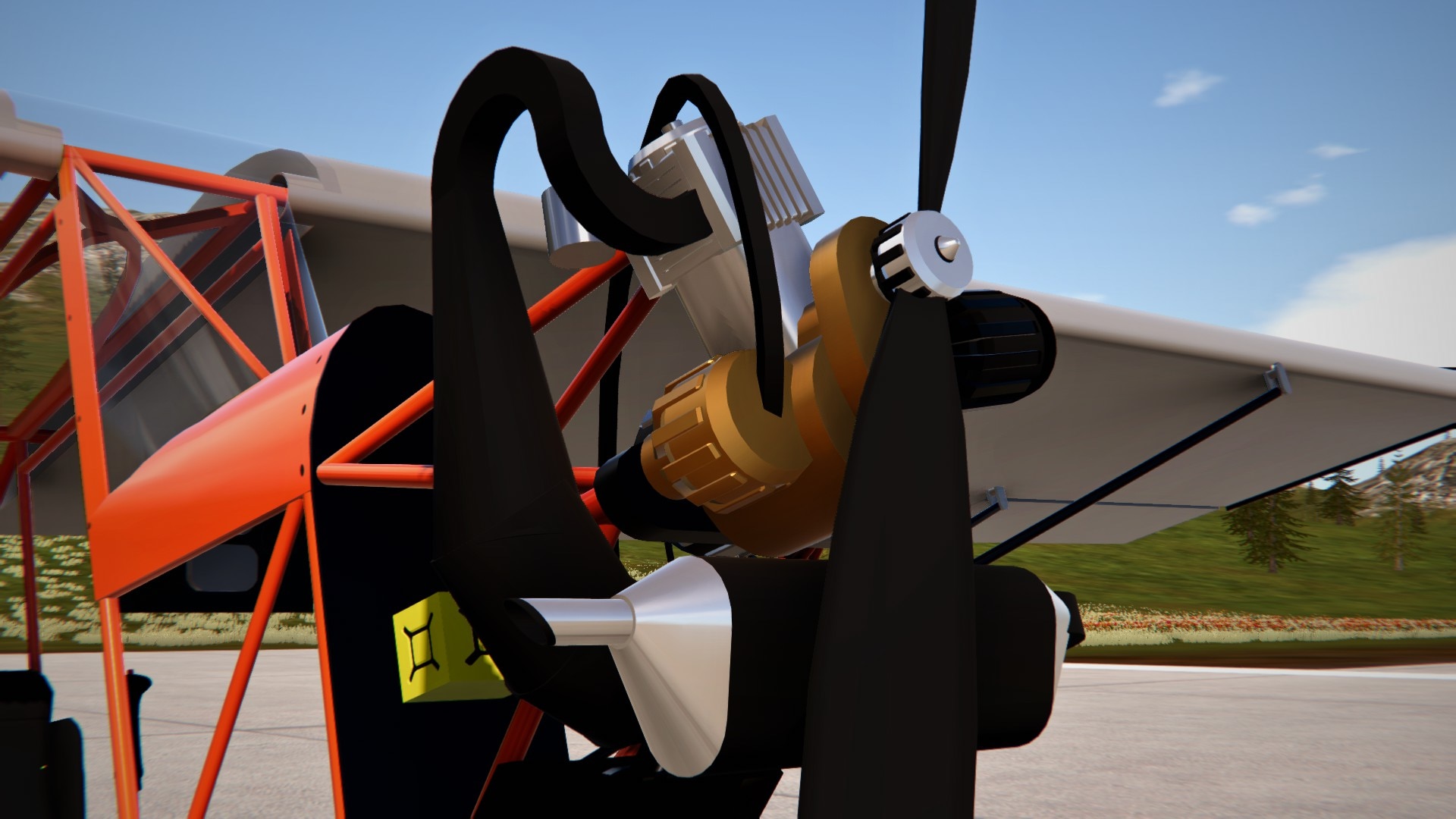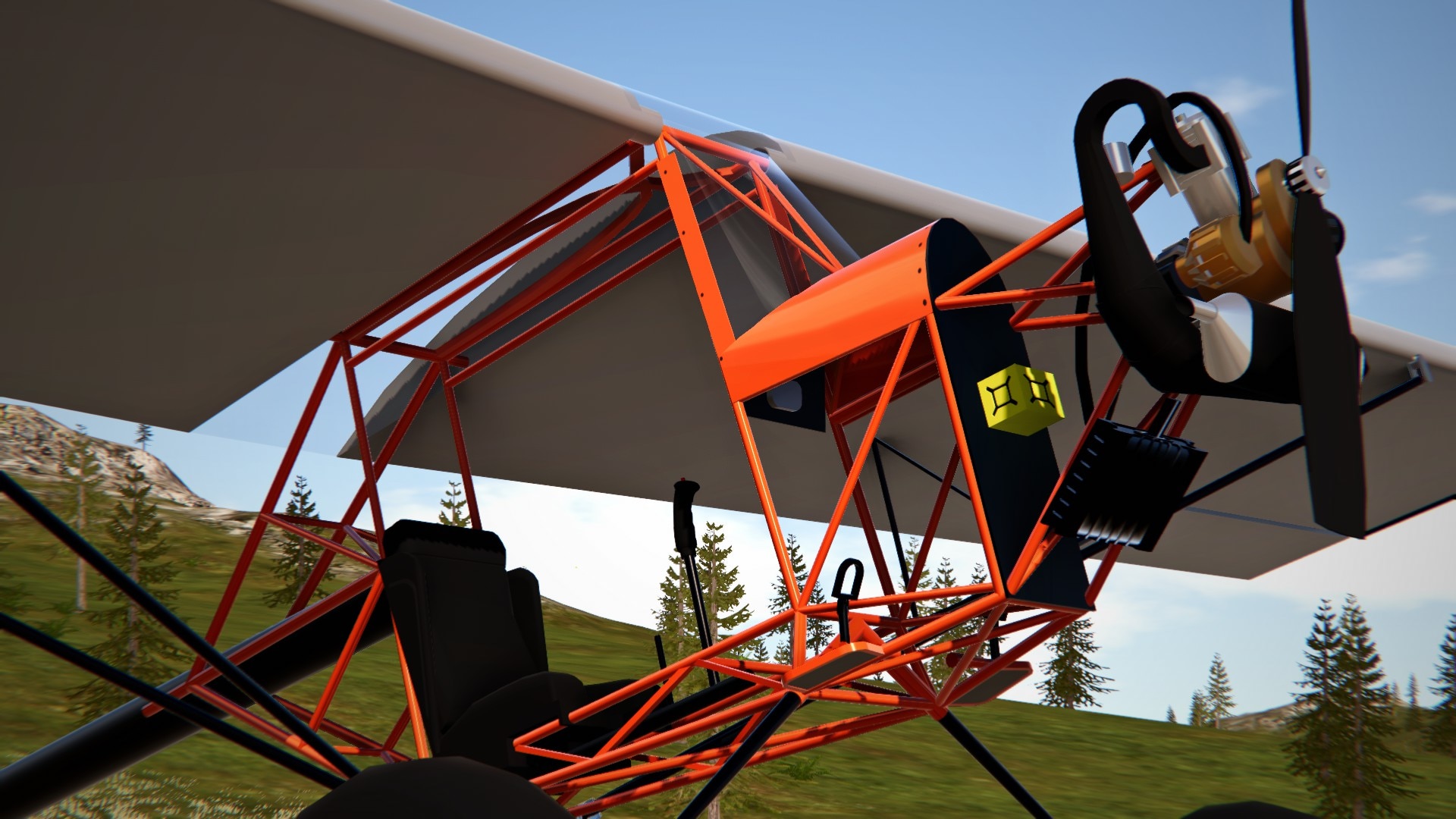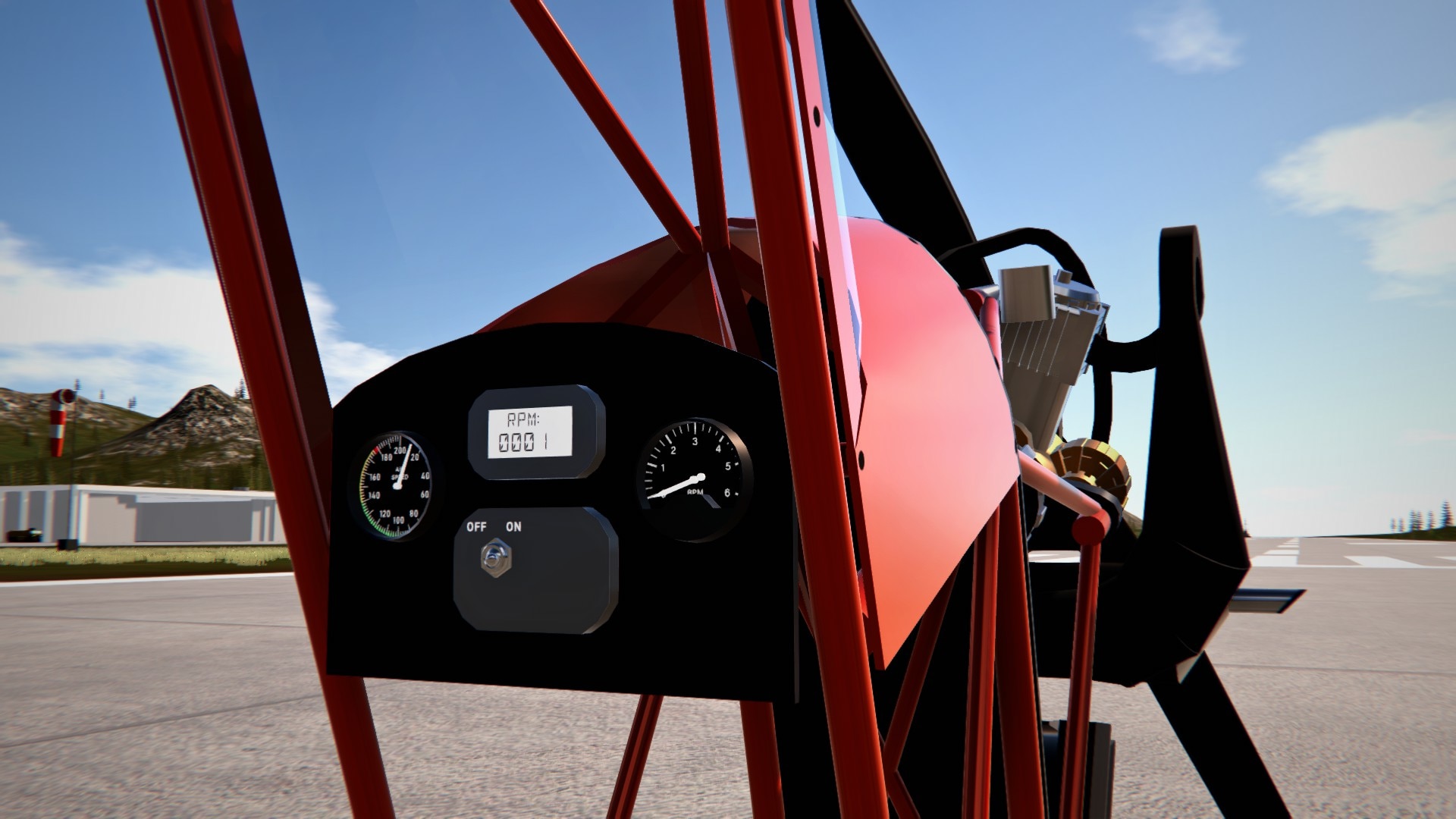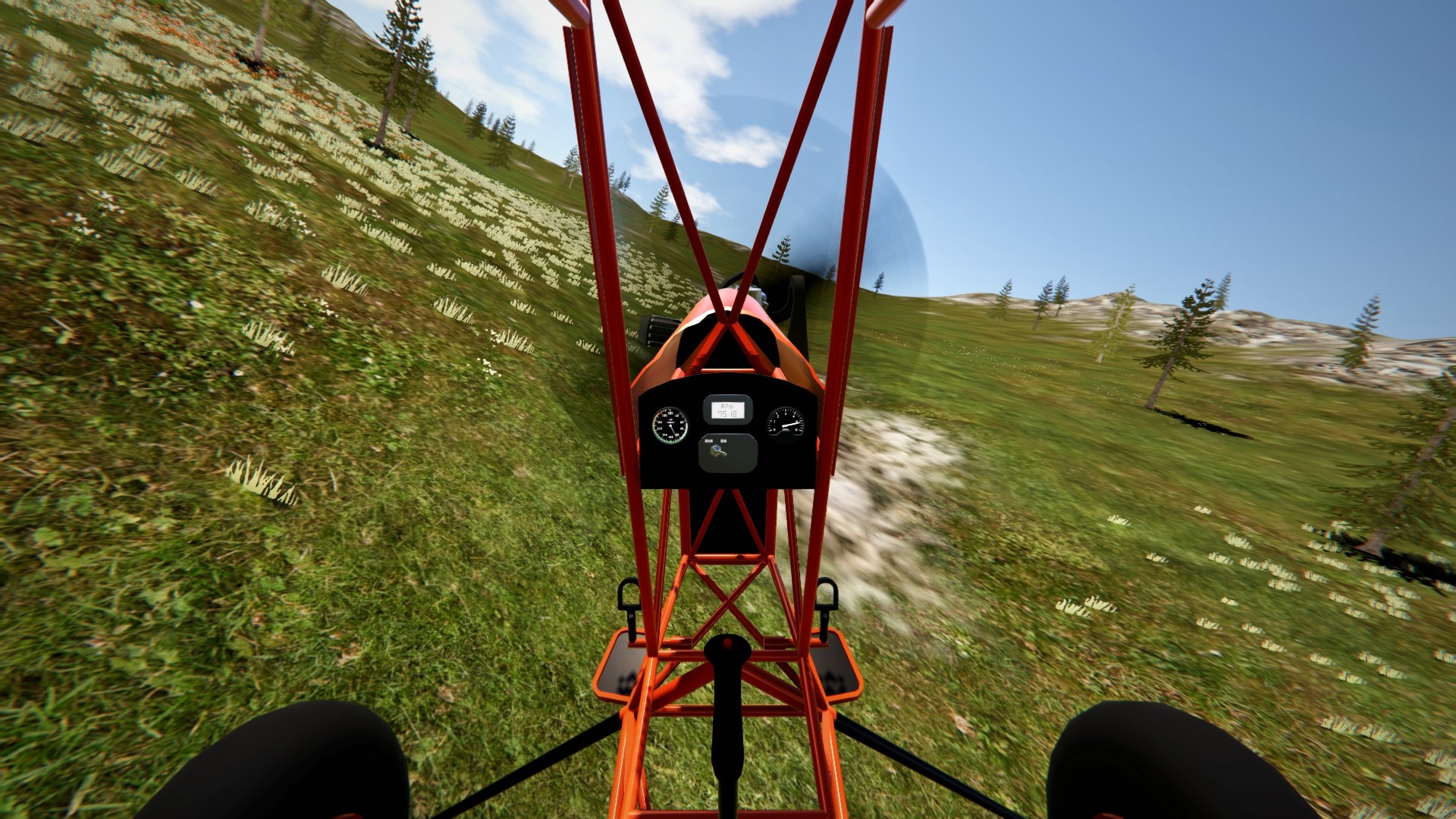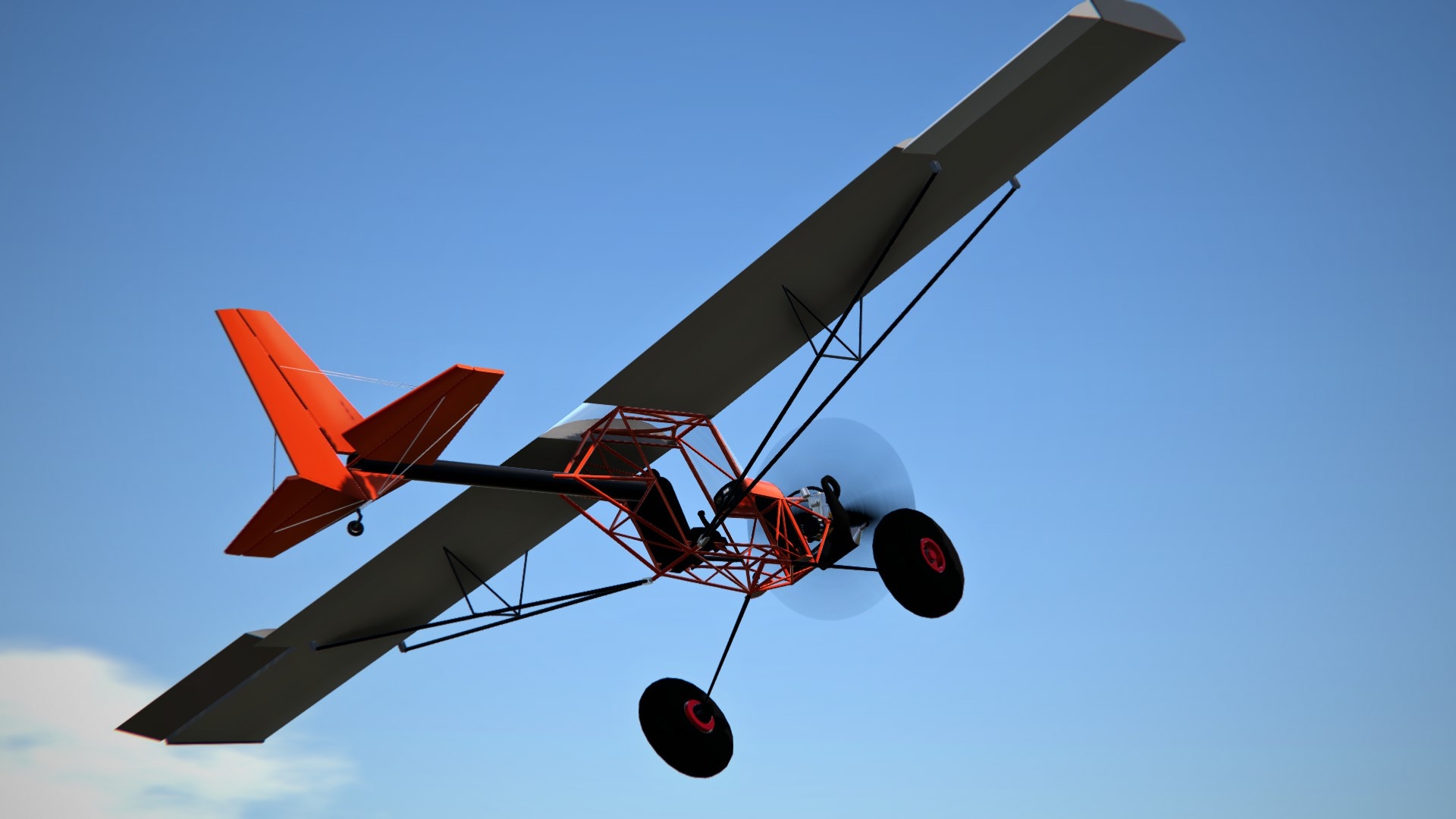 See look? I can build low part count things!
Enjoy!
Specifications
General Characteristics
Successors

10 airplane(s)

+70 bonus

Created On

Windows

Wingspan

30.0ft (9.1m)

Length

17.8ft (5.4m)

Height

8.5ft (2.6m)

Empty Weight

386lbs (175kg)

Loaded Weight

403lbs (183kg)
Performance
Power/Weight Ratio

1837.568

Horse Power/Weight Ratio

9.911

Wing Loading

2.8lbs/ft2 (13.6kg/m2)

Wing Area

145.1ft2 (13.5m2)

Drag Points

1525
Parts
Number of Parts

218

Control Surfaces

5

Performance Cost

1,096
---