Tags: AI Planes / Auto Spawn / AI Air Traffic / Artificial Intelligence / AI controlled
---
This aircraft follows all the basic AI requirements. It is specially designed for Artificial Intelligence [AI] to simulate air traffic, it is able to land and take off with extreme precision at the main airports in the game, it is also a playable aircraft, you can enjoy air collisions, target shooting or just enjoy of a more realistic air traffic.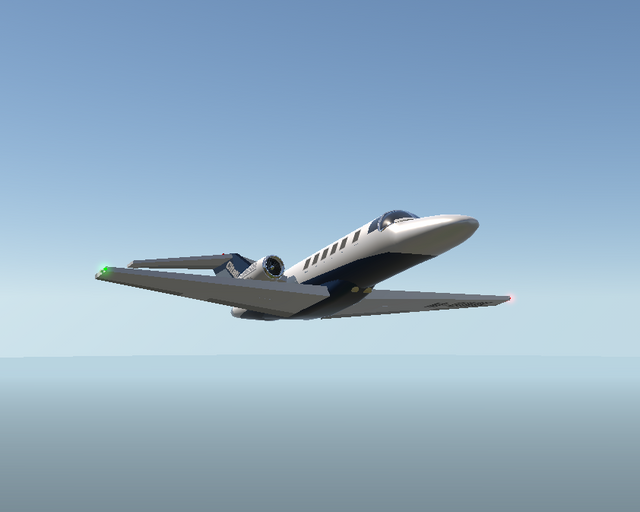 ---
Product Overview
The Cessna Citation CJ2 (Model 525A) is an upgrade of model 525 (CJ/CJ1/M2) including a stretched cabin and wingspan along with increased range and payload capacity. The CJ2 can be single pilot operated.
As of December 2019, 91% of Citation CJ2 aircraft were purchased pre-owned by their current owner, the other 9% new. 12.3% are for sale with the majority of those (79%) under an exclusive broker agreement. When for sale the average time on the market is 319 days.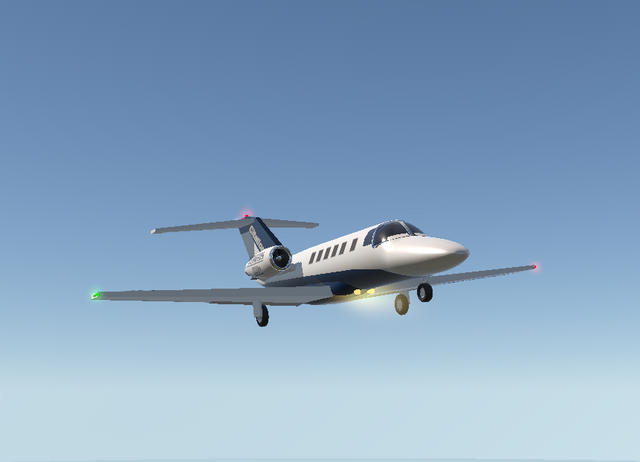 Brief History
The first delivery of the Cessna Citation CJ2 occurred in 2000 and the series ended production in 2006. A total of 243 Citation CJ2 aircraft were built with 7 retired. The CJ2+ was the follow-on aircraft that started production in 2005 and ended in 2016.
World fleet
There are 236 Citation CJ2 business jets in operation today. Most of these are wholly owned (224) with 12 in shared ownership. 11 are currently leased. North America has the largest percentage of wholly owned Citation CJ2 aircraft (69%), followed by Europe (20%).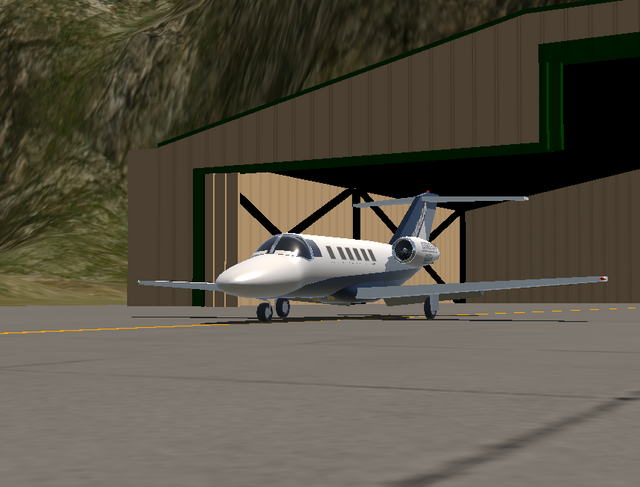 Exterior design of the Citation CJ2
The Citation CJ2's overall external appearance is streamlined and conveys a sense of elegance with a sleek, carefully crafted body. All CJ2 models come in overall white paint with multiple stripe colors. The CJ2 is 47 feet 8 inches long with a height of 13 feet 8 inches. Meanwhile, the wings span a total of 49 feet 10 inches. For external luggage capacity, there is a total of 70 cubic feet of space.
Internal features of the CJ2
The interior of the Citation CJ2 offers space for up to six passengers and two crew. It also features plush leather seats, back pockets, two slide-out tables, and four cubic feet of luggage storage. The cabin is 13 feet 7 inches long, 4 feet 9 inches high and 4 feet 10 inches wide. The total volume inside the cabin is 248 cubic feet. The height of the door is 4 feet four inches with a width of 2 feet.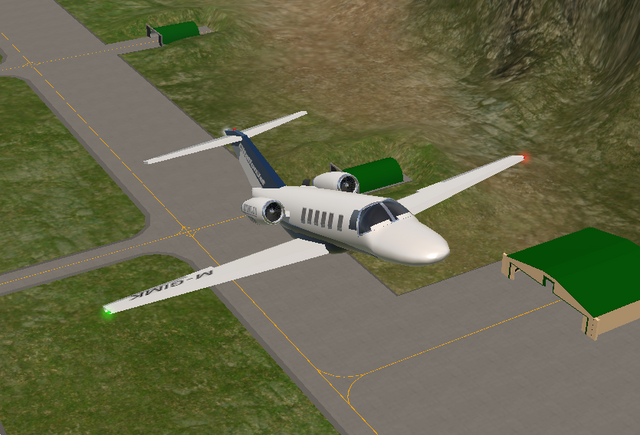 Performance and Range
The Citation CJ2 gets you where you need to go promptly with two Williams-Rolls FJ-2C turbofan engines. Each engine produces 2,400 pounds of thrust for a top speed of 468 miles per hour. The CJ2 has a long range speed of 403 miles per hour. For climb rates, the CJ2 climbs 3870 feet per minute on both engines, while 1160 feet per minute is achieved with one engine. The CJ2's takeoff distance is 3,420 feet, while the landing distance is 2,612. The CJ2's range numbers are sure to impress! It has a maximum range of 1,530 nautical miles and a standard range of 1,075 nautical miles. The CJ2 jet takes you to the skies with a service ceiling of 45,000 feet.
CJ2 Jet Operating Weights
The CJ2 has a basic weight, that is, without fuel, without luggage and without occupants, of 7,900 pounds. The aircraft's total fuel capacity is 3,932 pounds and the maximum payload weight is 1,400 pounds. The maximum total takeoff weight is 12,375 pounds, while the maximum landing weight is 11,500 pounds.
---
Galery: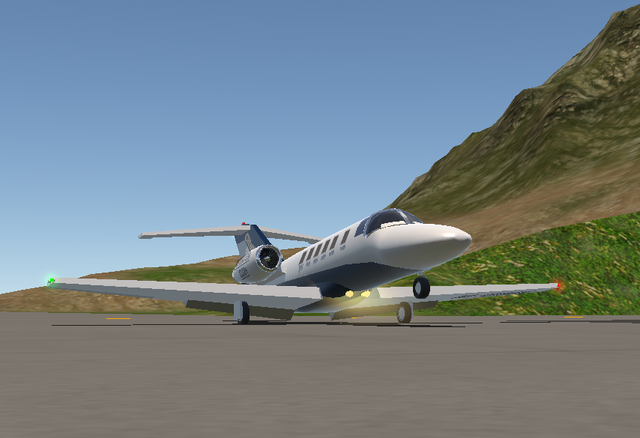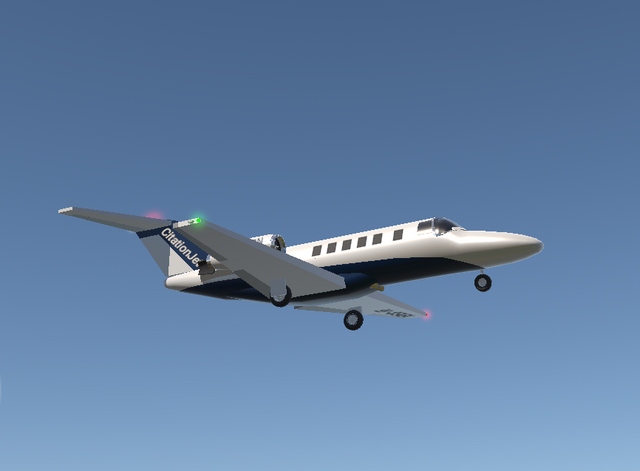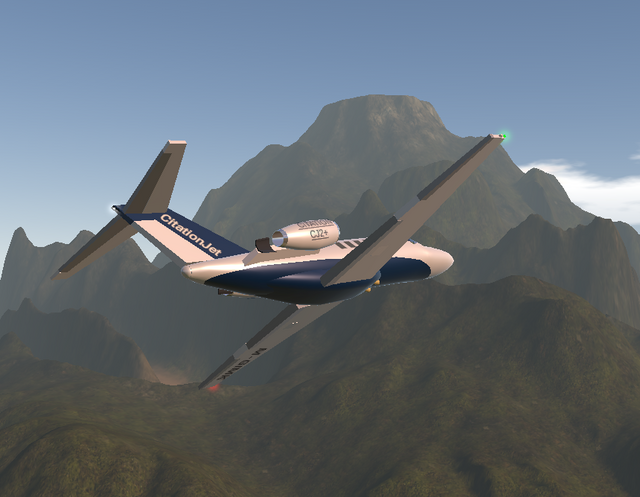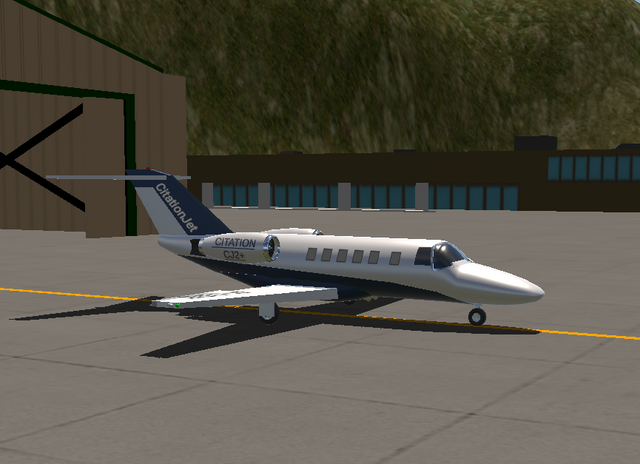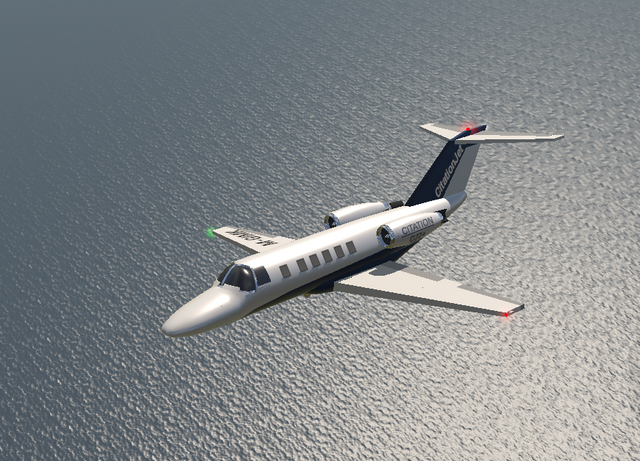 Actual Sample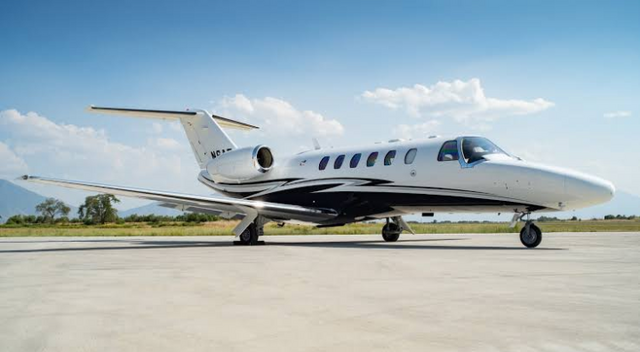 Credit: Wikipedia
---
Controls: Standard
Thank you for your attention, Good flight!
Specifications
General Characteristics
Successors

1 airplane(s)

+49 bonus

Created On

Android

Wingspan

65.0ft (19.8m)

Length

62.2ft (19.0m)

Height

19.1ft (5.8m)

Empty Weight

11,195lbs (5,078kg)

Loaded Weight

16,100lbs (7,302kg)
Performance
Power/Weight Ratio

8.374

Wing Loading

26.0lbs/ft2 (127.0kg/m2)

Wing Area

618.9ft2 (57.5m2)

Drag Points

5545
Parts
Number of Parts

91

Control Surfaces

7

Performance Cost

468
---