I almost forgot to upload this. It was finished 3 weeks ago.
De Havilland Dash 7
Wiki:
Introduction
The de Havilland Canada DHC-7, popularly known as the Dash 7, is a turboprop-powered regional airliner with short take-off and landing (STOL) performance. It first flew in 1975 and remained in production until 1988 when the parent company, de Havilland Canada, was purchased by Boeing and was later sold to Bombardier. Bombardier sold the type certificate for the aircraft design to Victoria-based manufacturer Viking Air in 2006.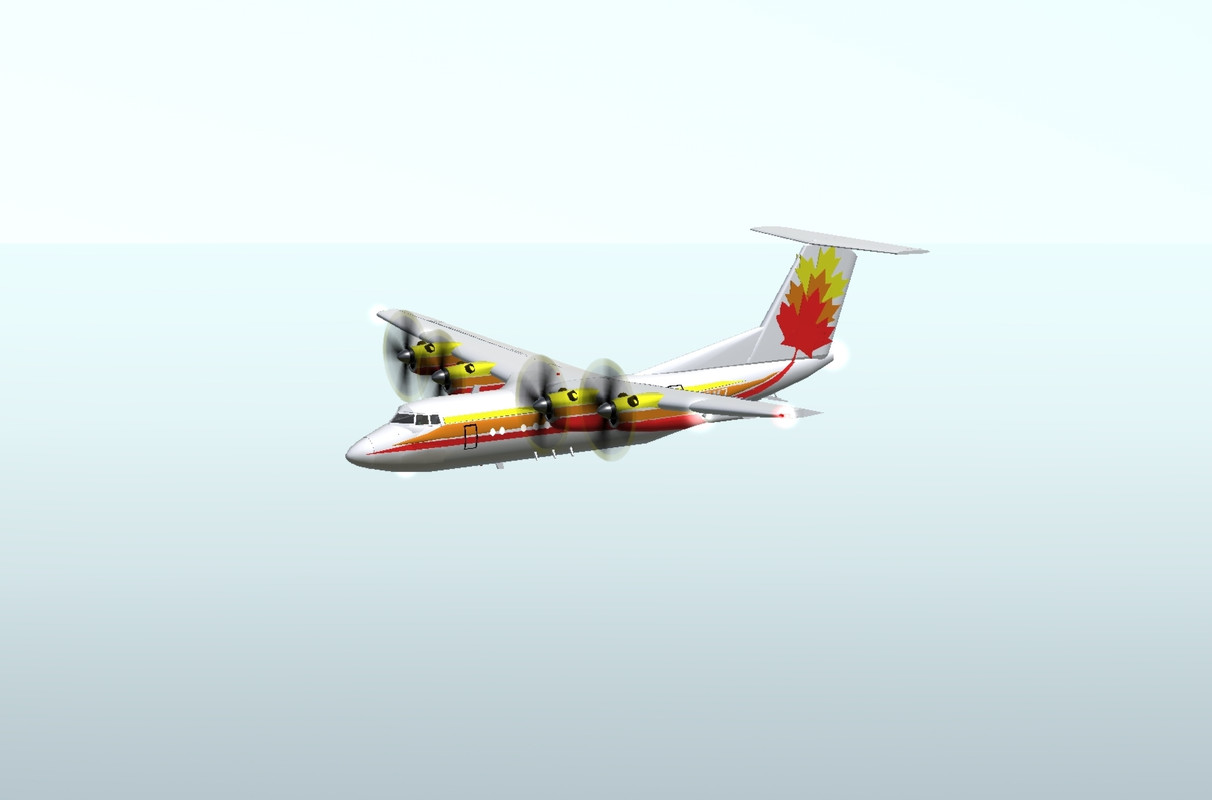 Design and Development
In the 1960s, de Havilland Canada was already well known worldwide for their series of high-performance STOL aircraft, notably the very popular DHC-2 Beaver and DHC-6 Twin Otter. However, these aircraft were generally fairly small and served outlying routes, as opposed to the busier regional airliner routes which were already well served by larger, higher-performance turboprop aircraft such as the Fokker F27, Fairchild F-27, Convair 580, Convair 600, and Hawker Siddeley 748.
The de Havilland Canada company personnel felt they could compete with these designs in a roundabout way. With their excellent STOL performance, their designs could fly into smaller airports located in city centres and smaller, outlying, more austere airports having runways that the other aircraft could not easily use (unpaved, unimproved). The original specification called for a 40-passenger aircraft with a fairly short range of 200 statute miles,[citation needed] operating from runways only 2,000 ft long (610 m).
With new noise restrictions coming into effect throughout the 1970s, an aircraft tailored for this role would also have to be very quiet. Propeller thrust is a factor of blade length and chord and the speed at which it rotates. To meet these new regulations, the new design used much larger (oversized) propellers geared to rotate at a slower speed than is normally designed. Much of the problem sound from a typical propeller is generated at the tips of the blades which are rotating just beneath the speed of sound. By using overlarge propeller blades, no need exists to have the blade tip reach near the speed of sound, and the speed can therefore be reduced without sacrificing thrust. In reducing the speed, this noise is reduced substantially. The Dash 7 often landed at only 900 rpm, and took off at only 1,210 rpm. The propellers on the Dash-7 are constant-speed propellers which change the blade angle to push more or less air as needed. This can be used to change power while maintaining a constant (and lower) speed.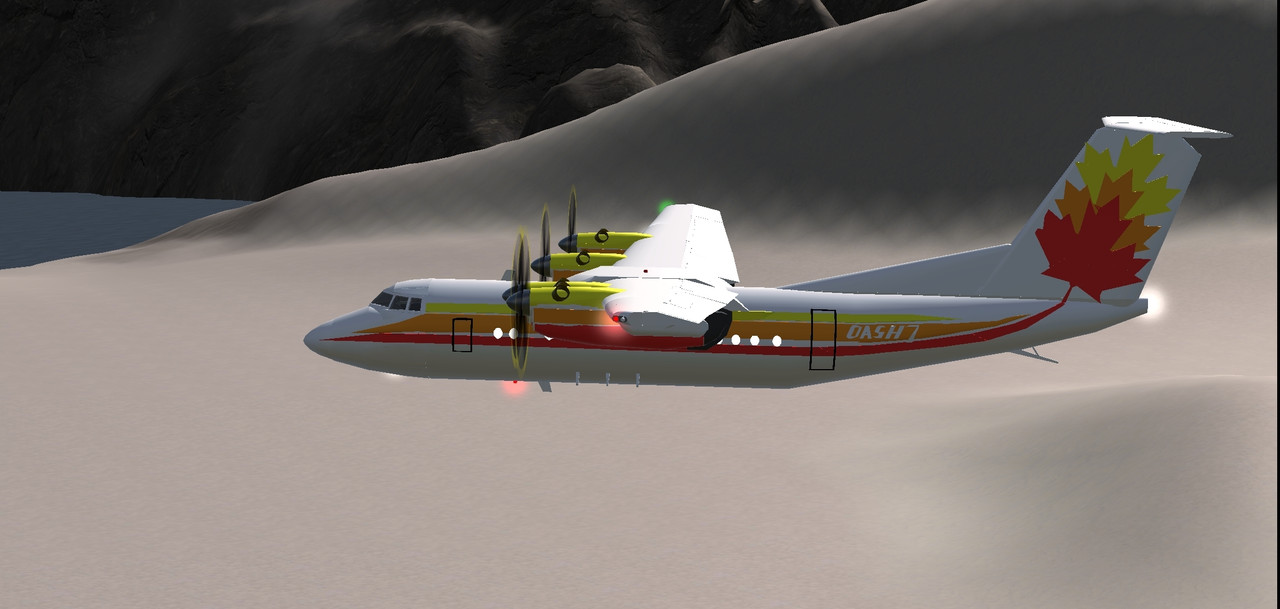 Controls:
AG1 = Reverse Thrust
AG2 = Lights
AG3 = Stabilizer
AG4 = Nothing
AG5 = Nothing
AG6 = Nothing
AG7 = Nothing
AG8 = Nothing
Photos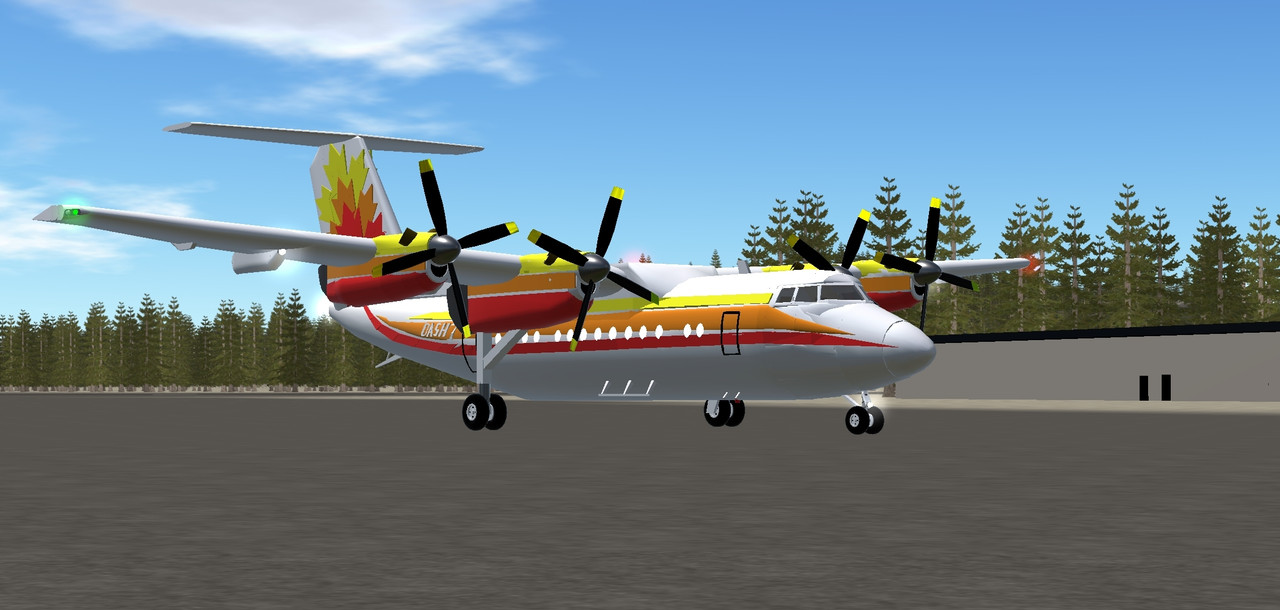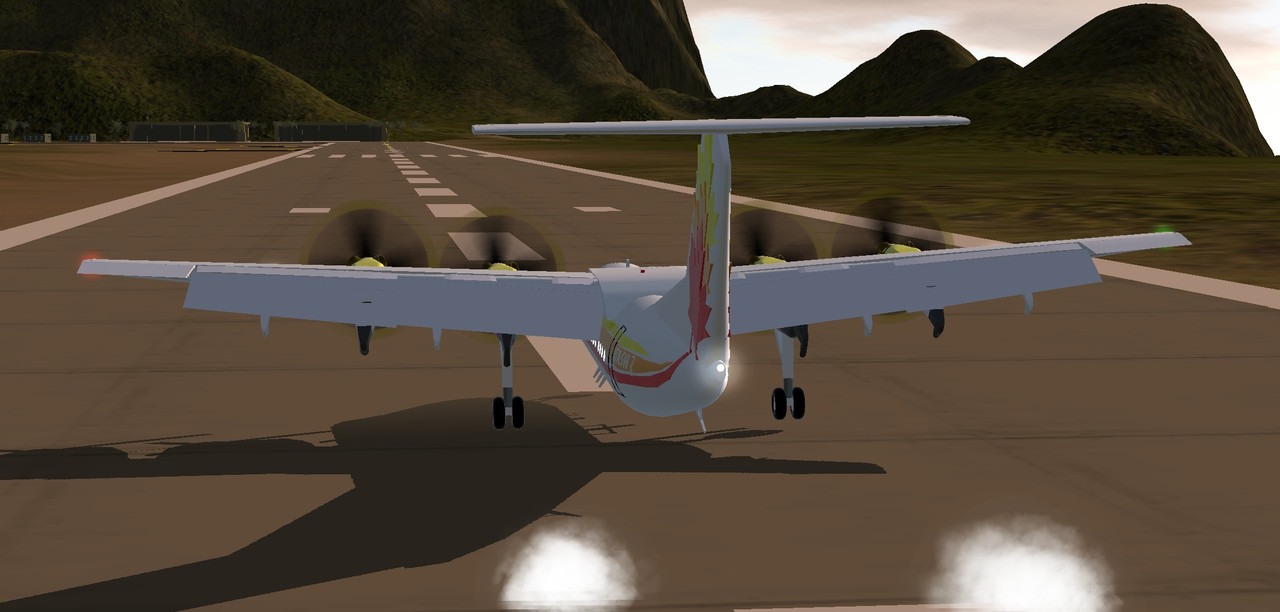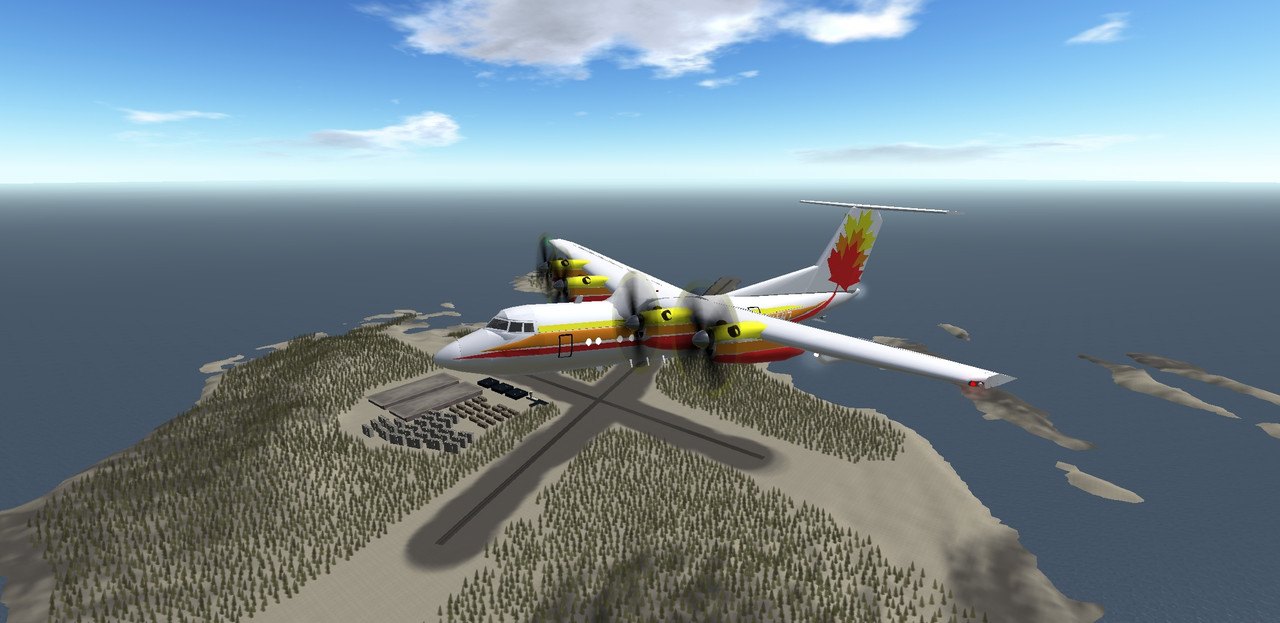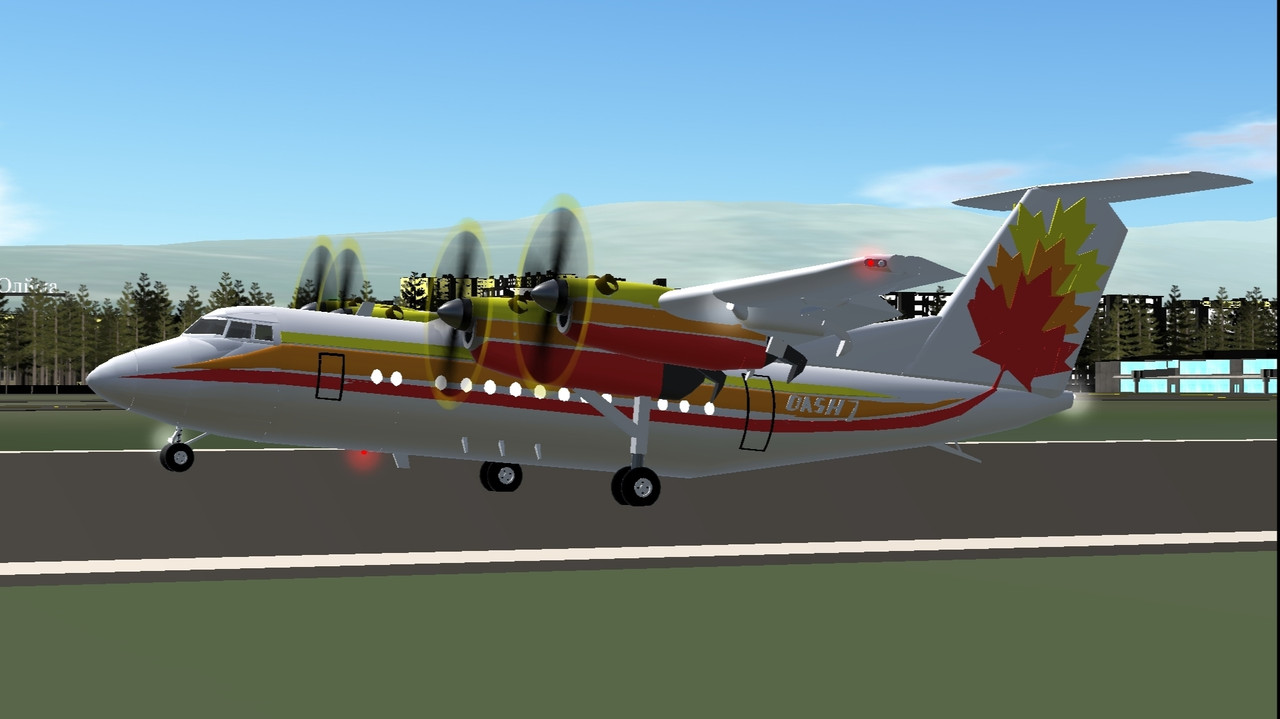 Notes
Fly in High physics

Livery is not 100% accurate due to lagging

No full cockpit interior

Some photos are edited.

High part count. Because of the livery
Letter
-Adios
Specifications
General Characteristics
Successors

1 airplane(s)

+63 bonus

Created On

Android

Wingspan

92.9ft (28.3m)

Length

80.6ft (24.6m)

Height

27.2ft (8.3m)

Empty Weight

9,268lbs (4,204kg)

Loaded Weight

26,991lbs (12,243kg)
Performance
Horse Power/Weight Ratio

0.108

Wing Loading

34.1lbs/ft2 (166.4kg/m2)

Wing Area

791.8ft2 (73.6m2)

Drag Points

4600
Parts
Number of Parts

817

Control Surfaces

7
---