Lautern Skyly J-2 'Teacher'
499 Parts version here.
---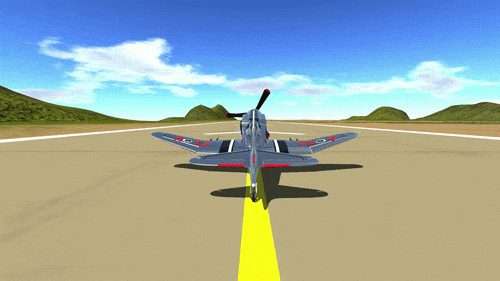 ---
Auto aim showcase HERE.
---
HI
I've made propeller aircraft do post-stall maneuver.
*Absolutely realistic according to The Sky Crawlers. *
The Lautern Skyly is a propeller driven fighter aircraft from The Sky Crawlers and according to the show, it can perform post-stall maneuver by using propwash to act as thrust vectoring to control the plane.
And of course real life stunt plane can do (almost) PSM by using said technique so this is just a what-if scenario rather than all out fantasy.
This particular aircraft was belong to an Lautern's ace pilot callsign "Teacher" which is a main antagonist in the show.
Teacher's plane and flying style always ahead of his opponent so I reflect that by implementing my latest auto aiming PID infused FT code to it so it can do post-stall maneuver and shooting enemy with deadly accuracy.
Now.... let's see if the Teacher can hold his own in this era where jets dominate the sky!!
Some interesting facts, tips and trying to make sense from some nonsense.
- SP have no in-game prop wash so I have to get creative, by using helicopter blade to simulate it and install FT code for stability and I think it work like a charm. (This is a proof of concept of helicopter blade.)
- I think this plane has an X configuration engine which is 2 V-16 engines stick together for total of 32 cylinders!! so it'll be super powerful.
- Due to X configuration and the adder radiator I think it'll be better if they make this as 4 rows radial engine instead. cough F2G super Corsair cough
- I added some element of German Fw-190D which I think fit this plane very well.
- The landing gear does not make sense because it leave so little room for suspension to collapse so I have to work something out to preserve the look. Edit: I just realized that the main gear cover does collapse along with suspension (Bf-109 for example) so what I've done was the way in real life have been done all along lol.
- Tail dragger gear configuration is inherently unstable on the ground especially during when the tail wheel is not on the ground so landing this require some skill. (too much brake will cause prop strike)
- When landing, try butter landing. And when braking, try to bring tail wheel to the ground by pitching up but not pitching up too much you'll starting to lift off. (Yeah... tail draggers are a pain to land.)
- PID is a pain in the bumbum to fine tune but if tuned right it'll stick to the point of aim like glue.
I hope you all enjoy my build!!
---
Features:
thrust vectoring??
post-stall maneuvers and supermaneuvrability.
Unstable flight model with Fly-by-funky-tree system. (More like fly-by-Teacher)
Custom landing gear and landing gear sequence.

G-force simulated cockpit view
Gun smoke, tracer with faint grey tail.
Variable flaming exhaust according to throttle setting. (More details below.)

FT time fuse airburst cannon.
Auto aim/aim assist system. (More details below.)


---
Controls:
AG1: Supermaneuvrability mode. (This enable the aircraft to go beyond safe aoa and do PSM.)
AG2: Auto aim/aim assist mode. (More details below.)
AG3: Flaps.
AG6: Enable guns smoke and flash effect.
AG7: Enable flaming exhaust effect.
AG8: Toggle navigation lights.
---
Supermaneuverability
AG1 is what you need to activate to do impressive maneuvers, when you press AG1 There are no visual indication that supermaneuvrability is on , the aircraft will gain more maneuverability and will stall when you are slow enough. (about 500 km/h)
---
Auto aim/aim assist
When you press AG2 the aircraft will try to push you to the point of aim in normal mode (AG1 is off) and will actually guide your crosshair to the target if AG1 is on and you speed is low enough.
I recommend that you activate AG1 first and lose some speed and then press AG2 to activate auto-aim and then fire weapons as you desire.


RIP TonnkatuTonnkatuThePig's B-29
Auto aim is not 100% accurate because it have to turn an entire plane to meet the firing solution not just turn the gun like an auto turret. So I recommend to fight at close range and it is best suit for an opponent that is PSM capable.
I have not compensate for every variable for auto aim, so long range shot
and some shot at high speed opponent will be off by a little bit
---
Gallery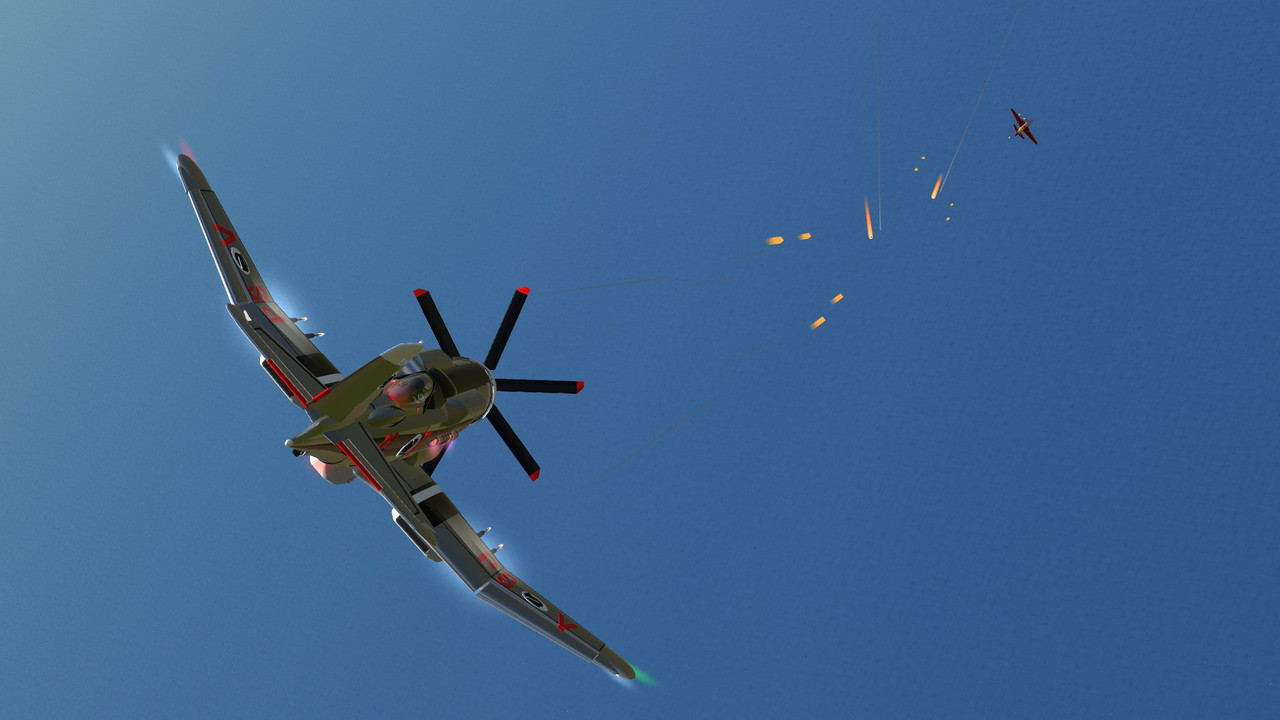 - Cobra takeoff.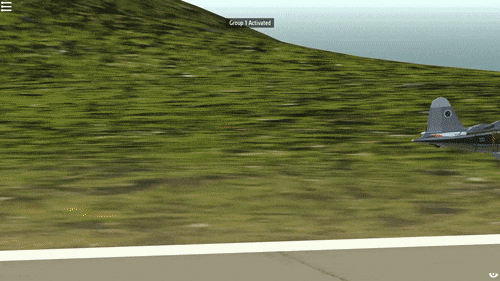 - Cobra maneuver.


- My signature maneuver.

---
Lynx... Cheetah.... Teacher.....
Specifications
General Characteristics
Predecessor

Lautern Skyly J-2 'Teacher'

Successors

1 airplane(s)

+7 bonus

Created On

Windows

Wingspan

36.4ft (11.1m)

Length

37.9ft (11.5m)

Height

14.9ft (4.5m)

Empty Weight

8,745lbs (3,966kg)

Loaded Weight

11,746lbs (5,328kg)
Performance
Power/Weight Ratio

7.269

Horse Power/Weight Ratio

0.106

Wing Loading

49.8lbs/ft2 (243.3kg/m2)

Wing Area

235.8ft2 (21.9m2)

Drag Points

1557
Parts
Number of Parts

796

Control Surfaces

4

Performance Cost

3,271
---