The Micro Tilt-rotor Scout 'Hoverfly' is a compact, agile VTOL aircraft.
Commonly used by search & rescue and organ transplant logistics teams.
CONTROLS:
-AG1: Gyro & VTOL controls.
-Before takeoff, ACTIVATE AG1.
-Takeoff/ hover at 20% throttle.
Transition to forward flight: Tilt the engines forward and increase throttle simultaneously whilst pitching up, after reaching 150mph (240kph) DEACTIVATE AG1.
Transition back to hover: Repeat above steps in reverse order, as with most VTOL aircraft, throttle position is important.
FEATURES:
-Fully functional cockpit/ interior.
-Working dials and gauges.
-Ambidextrous controls.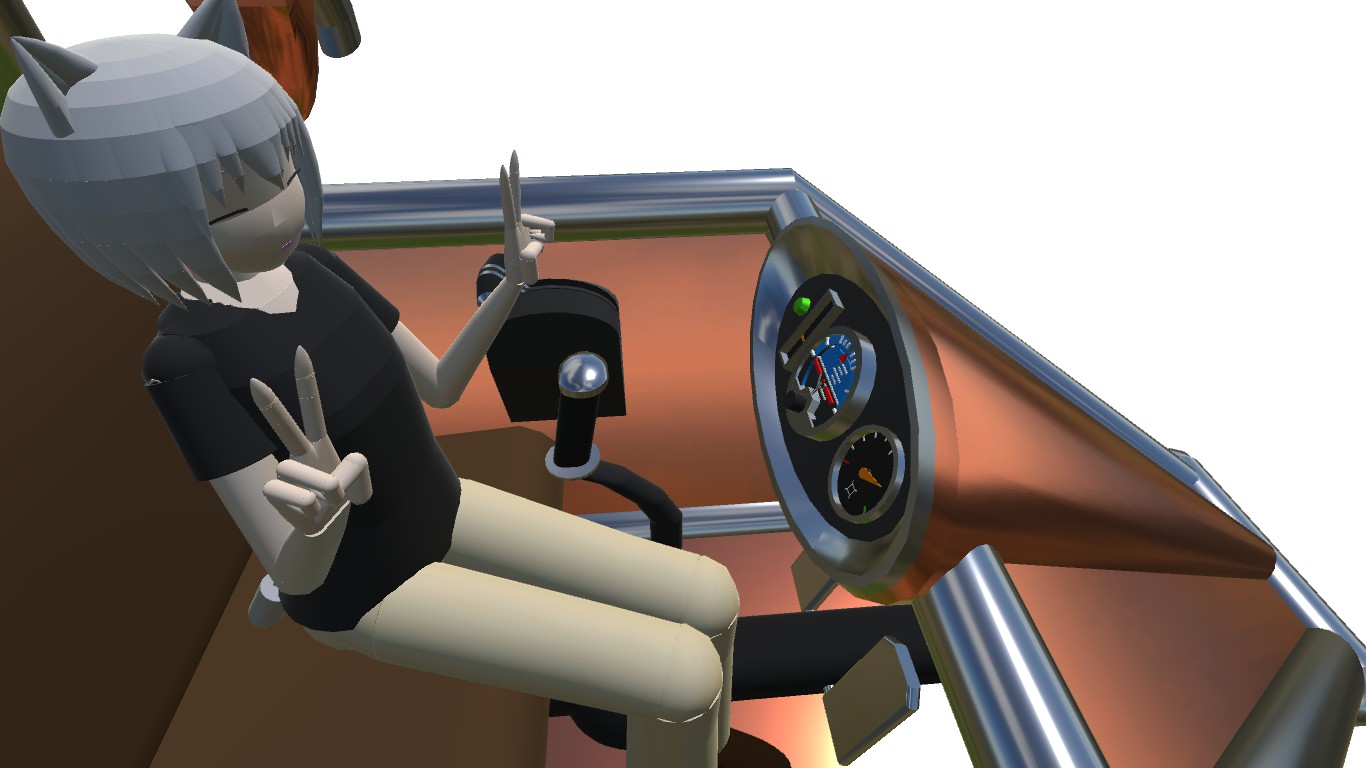 Cat girl not included.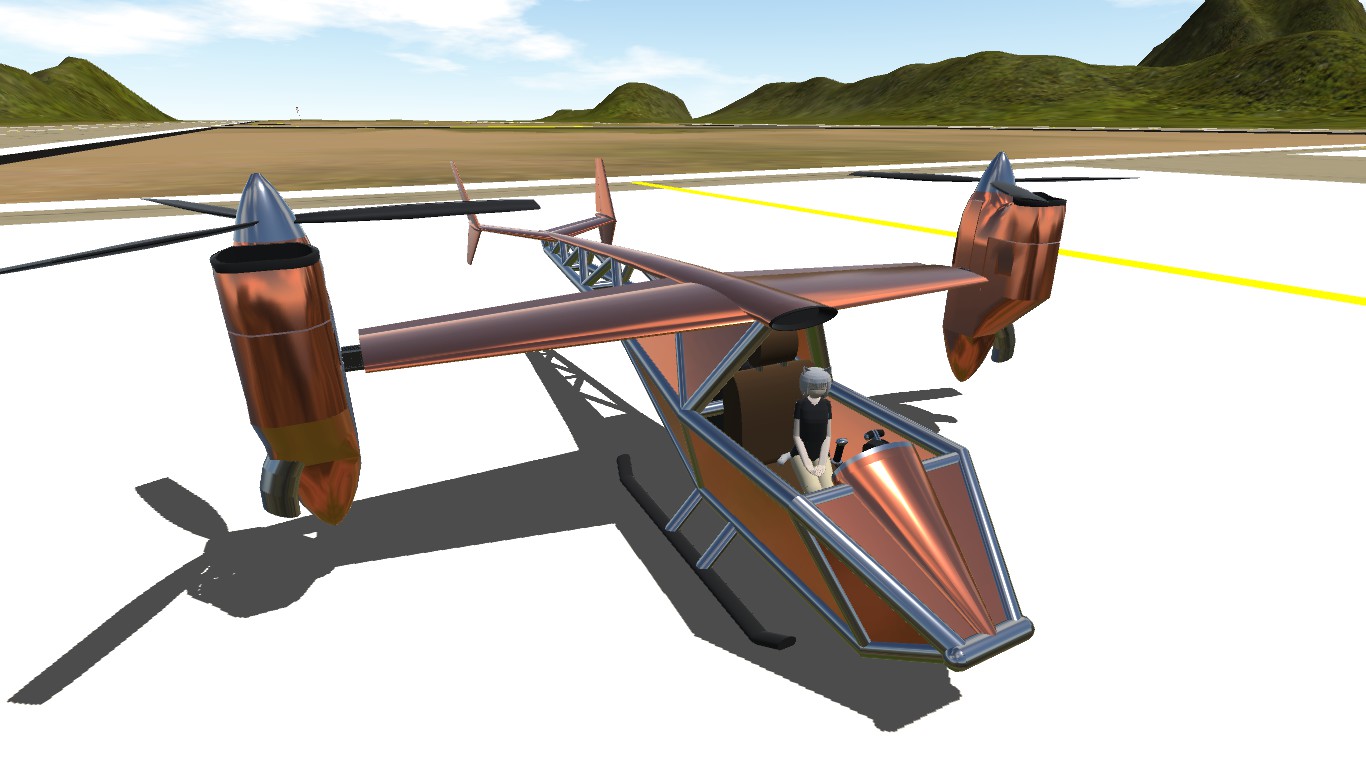 Tank not included.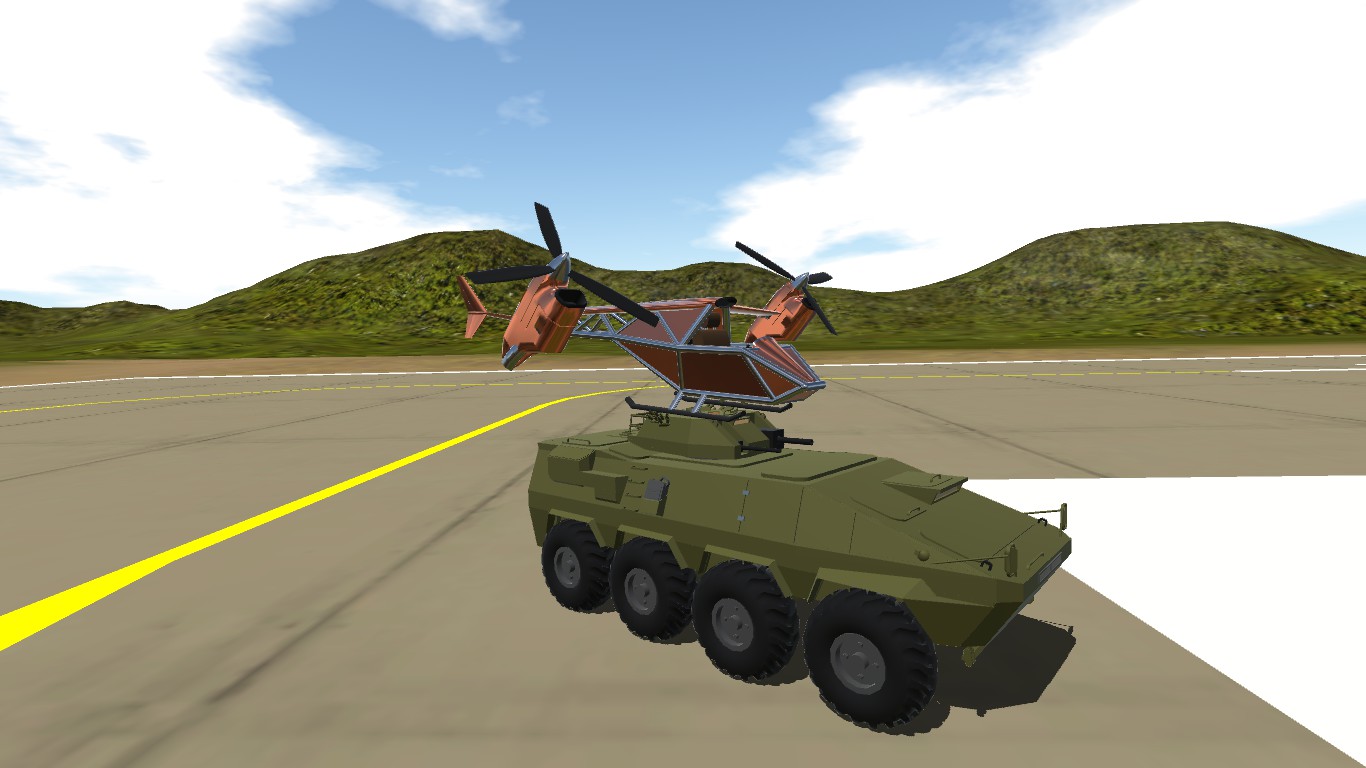 It's an open cockpit, so don't forget your goggles!

CREDITS:
-Attitude Indicator was made by @jamesPLANESii
-Fuel gauge was made by @PowerStoneY
                                   Enjoy!

Specifications
General Characteristics
Created On

Windows

Wingspan

27.4ft (8.3m)

Length

27.2ft (8.3m)

Height

8.7ft (2.7m)

Empty Weight

1,911lbs (867kg)

Loaded Weight

2,699lbs (1,224kg)
Performance
Horse Power/Weight Ratio

7.964

Wing Loading

24.0lbs/ft2 (117.3kg/m2)

Wing Area

112.3ft2 (10.4m2)

Drag Points

1803
Parts
Number of Parts

265

Control Surfaces

10

Performance Cost

877
---