Just 140 parts!
You're probably thinking "meh", but that is like 1/20th of the parts that all my other current projects ate gonna have lol
---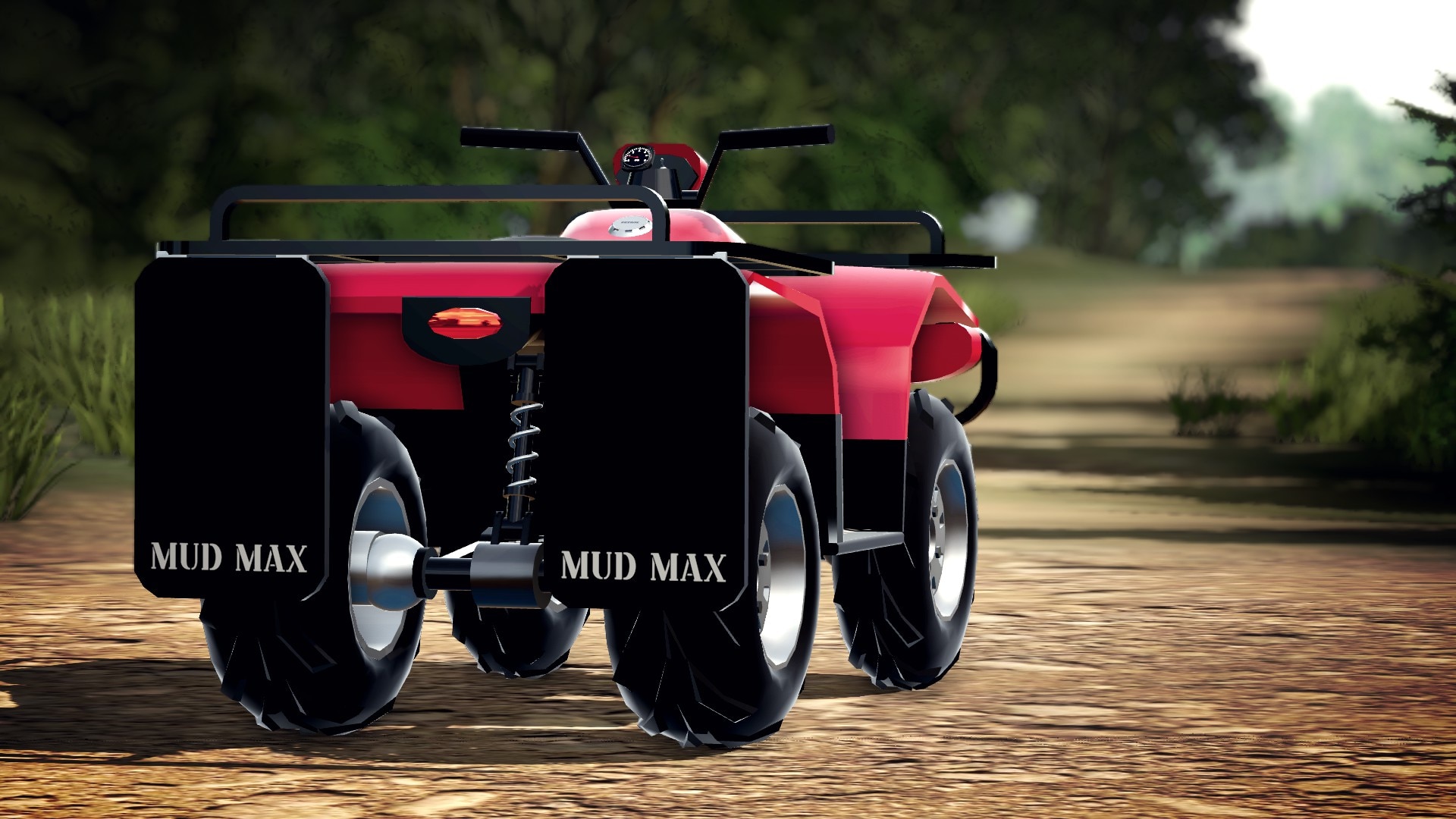 This is a quad bike I initially made as a background prop for screenshots, but it turned out way better than I expected, so I decided to upload it!
---
This uses a modified version of my Weka's engine code, the same code used on the ARC 210 (albeit different gear ratios). It is significantly cleaner and less buggy than the one used on the Weka, however it doesn'thave low range. I would fully explain how it works, but as you can see by the predecessor's description, which despite not being complete, took several days to write, I don't have the motivation. Infact, writing the description has been the thing that's delayed the upload until now.
If you're interested in how the power paet of the funky trees works, I encourage you to read it!
---
Controls:
Non-VR
Pitch: drive
Brake: brake
Activate 1: lights
Activate 2: self-right
VR:
Right handlebar trigger: throttle
Left handlebar trigger: brake
Lights are a switch in the middle
Click the fuel cap to self right


---
Enjoy!
Specifications
General Characteristics
Successors

6 airplane(s)

+14 bonus

Created On

Windows

Wingspan

4.1ft (1.2m)

Length

7.1ft (2.1m)

Height

5.2ft (1.6m)

Empty Weight

582lbs (264kg)

Loaded Weight

769lbs (348kg)
Performance
Wing Loading

N/A

Wing Area

0.0ft2 (0.0m2)

Drag Points

2168
Parts
Number of Parts

140

Control Surfaces

0

Performance Cost

723
---