Introduction
The HX-4 Firebird Mk.V is a multipurpose strike/ground attack VTOL gunship. Wielding a fearsome array of weaponry including missiles, unguided rockets, and a ventrally-mounted heavy cannon, the Firebird is a major fire-support asset to its allies, and a terrifying adversary to its foes.
---
Features
Full VR-compatible cockpit with selectable day/night modes
Fifth-generation flight model that smoothly adjusts between hovering and forward flight to combine stability with agility and controllability
Cockpit screens automatically use the units selected in the game settings
Change between displaying Altitude and AGL with the flick of a switch
Functioning 1-to-20-mile radar with custom-coded manually-adjustable range
GPS navigation system with 12 built-in waypoints
Zero-zero ejection capability
Manual engine startup
Combination of new and old building techniques
Realistic performance (for a fictional craft)
Dual tanker/receiver refueling capability
---
Controls
VTOL: Collective
Trim: Forward/Reverse Boosters
AG 1: FSC Manual Override (Force gyro on)
AG 2: Master Arm
AG 3: Beacon/Nav/Strobe Lights
AG 4: Landing Lights
AG 5: Refueling Probe
AG 6: Jettison Weapons
AG 7: Eject
Other, less essential controls (such as the refuel drogue) are only accessible from within the cockpit. All cockpit controls are labeled.
Note
Trim is controlled both by the right-side levers and the large throttle on the left. This is to allow for HOTAS operation (even though it's a bit weird). Also, full-speed flight will require the collective to be at maximum, with lower speeds requiring less.
Startup
Engines may be started on battery power, or from the generators (if one engine is already running)
Battery: ON
Avionics Master: ON
ENG1 Fuel Pumps: ON
ENG1 Compressors: ON
Starter: ON for 2 seconds, then OFF
Once RPM > 1000, ENG1 Generator: ON
ENG2 Fuel Pumps: ON
ENG2 Compressors: ON
Starter: ON for 2 seconds, then OFF
Once RPM > 1000, ENG2 Generator: ON
FSC Gyro Power: ON
Startup (Simplified)
Click everything on the engine control panel except for the starter.
Then hit the starter.
---
History
The original version of craft was originally posted to the SimplePlanes website more than six years ago, under the designation "M.A.G.M.A Tech Helikillia". Unfortunately, it was later lost when the creator (whose name I sadly can no longer remember) deleted their account. I had downloaded it to my old iPad though, and it became my main testbed aircraft for experimenting with and testing new concepts when updates would come out. As time went by, I ended up completely rebuilding the entirety of the flight model on five separate occasions (hence the Mk.V), making improvements and changes with each subsequent iteration. With the 1.11/1.12 updates, I decided to go a step further with a complete nose-to-tail rebuild of the original gunship, which resulted in this version, the Firebird Mk.V. Though I have incorporated many new techniques that were simply not possible when the original was built, I have kept the overall style and "simple" aesthetic as a tribute to the original design.
The oldest version I still have is the Mk.III variant (third flight model rebuild), which still maintained the original fuselage and exterior details. I've included a few pictures of the Mk.V and older Mk.III together.
---
Gallery
Day and night modes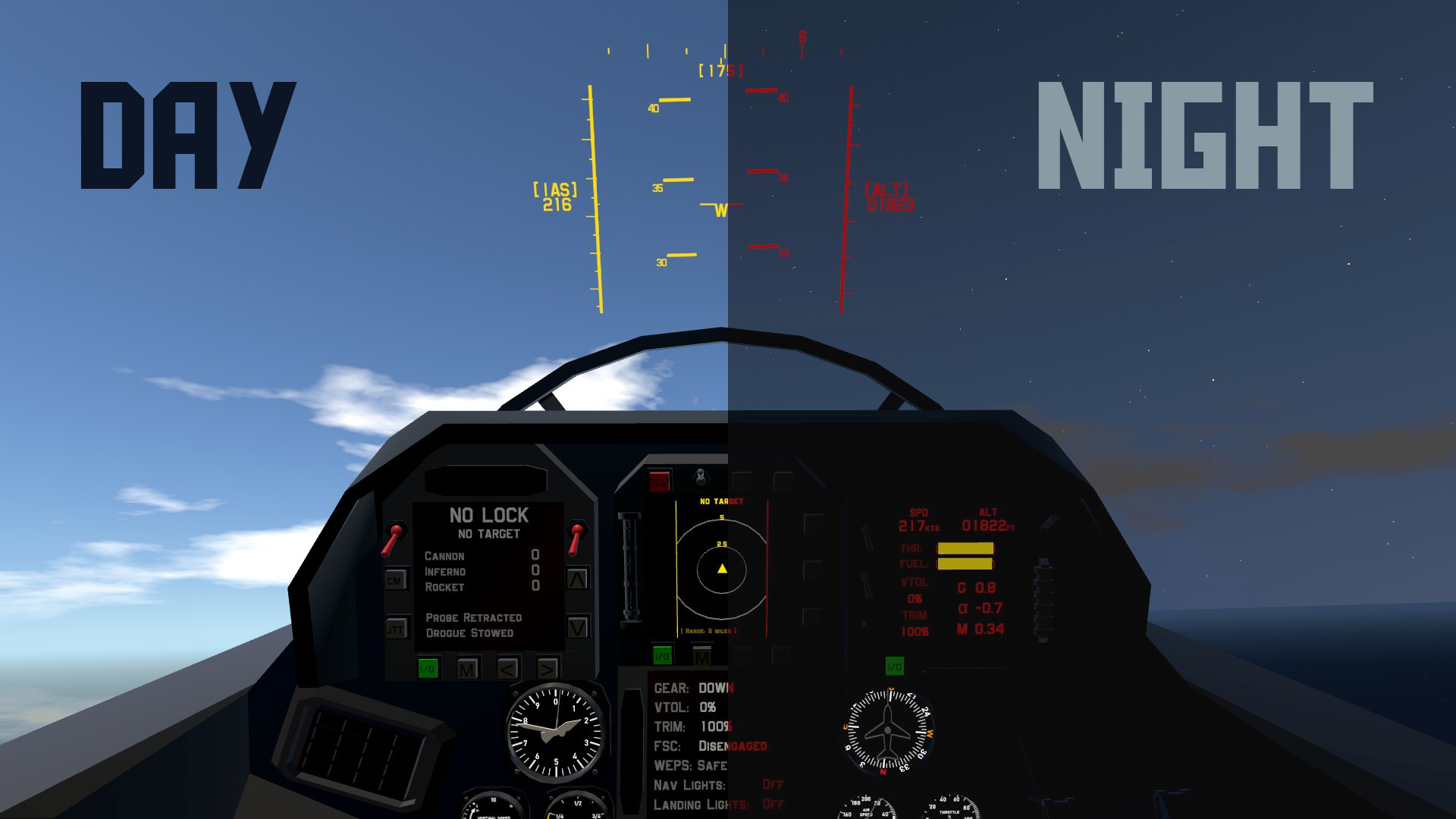 Radar demonstration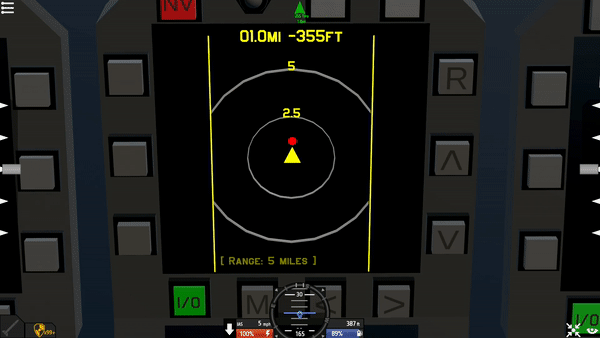 Firebird Mk.V and Helikillia Mk.III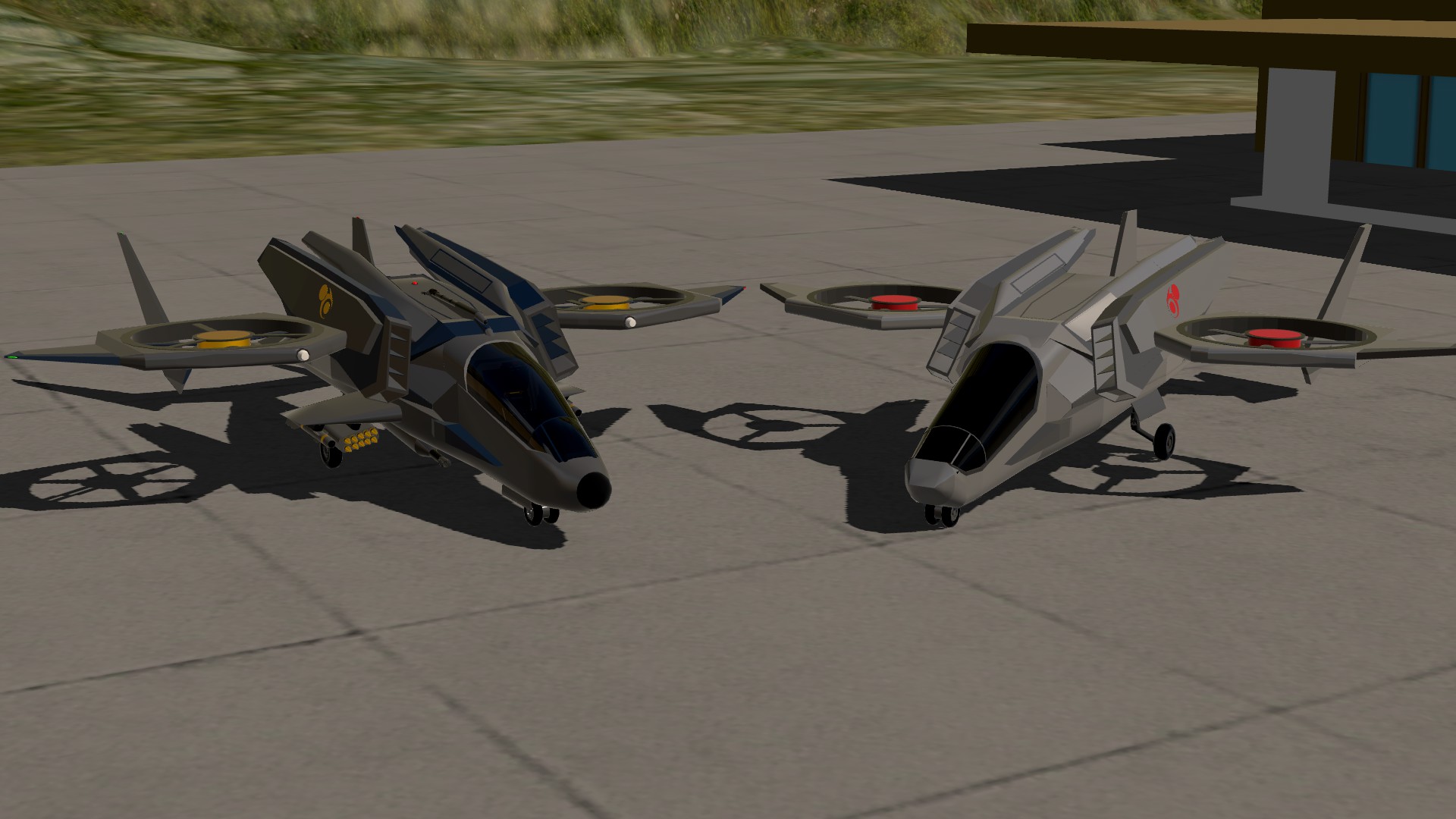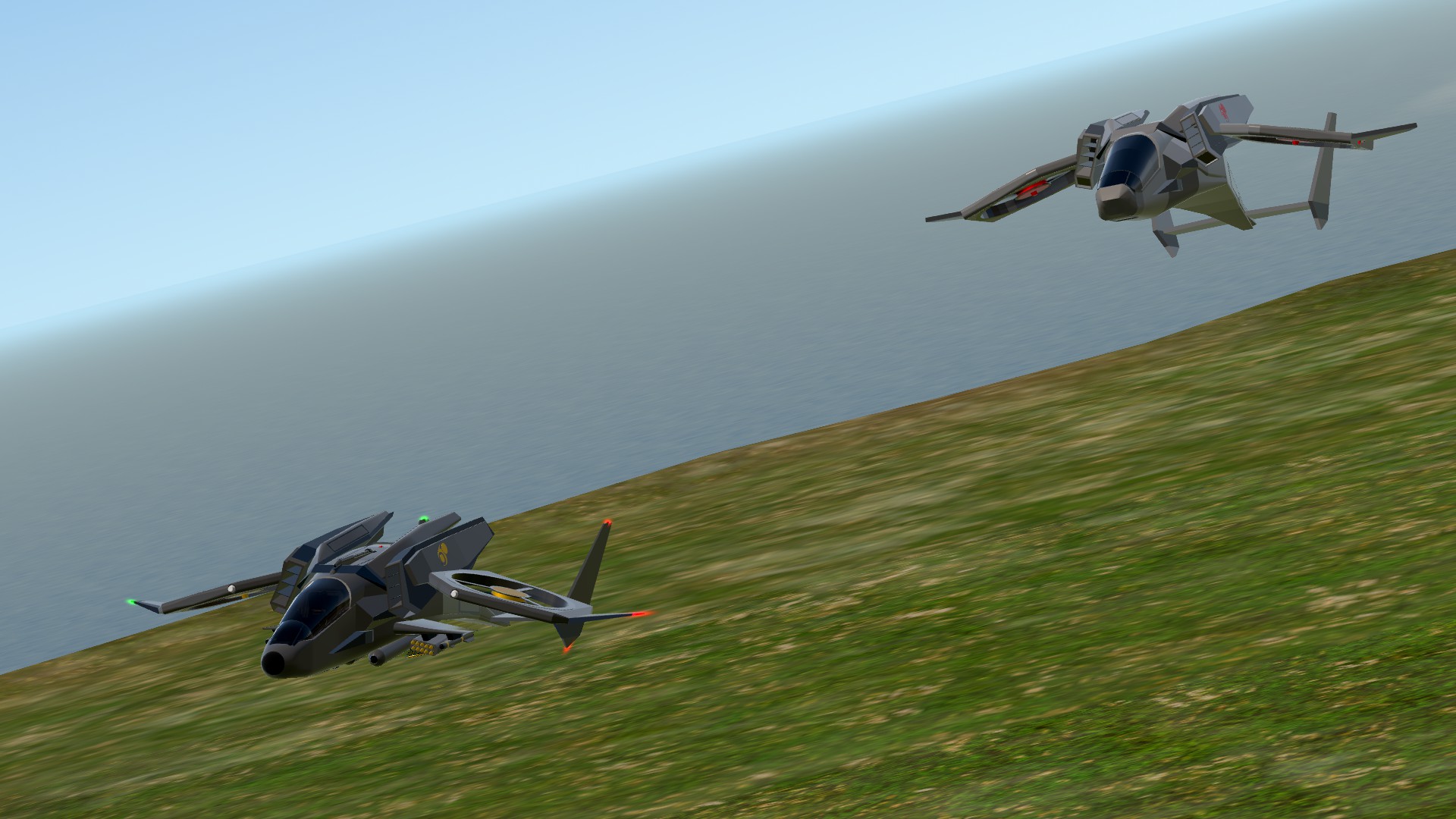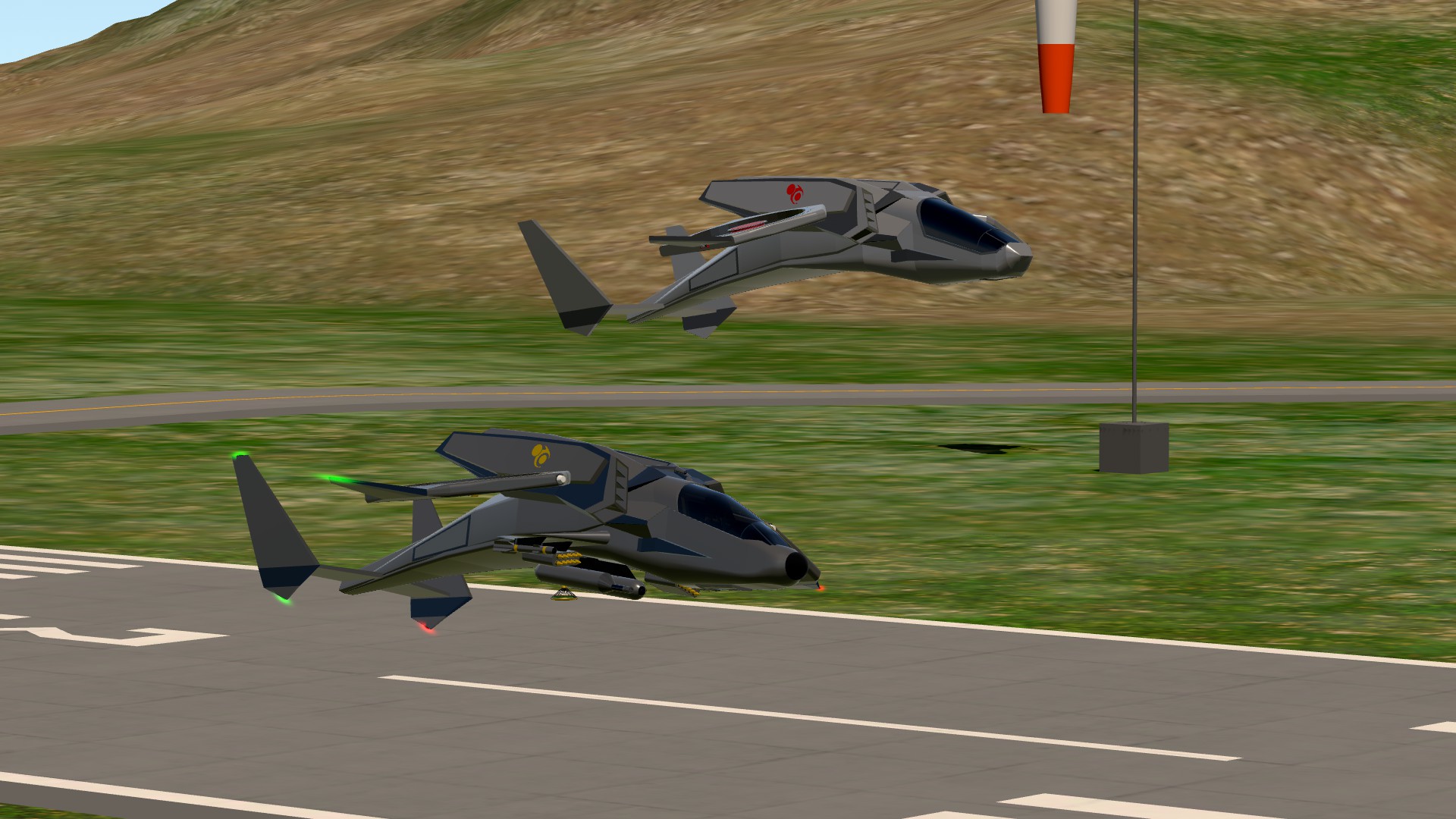 ---
Credits
Special Thanks
Thanks to DeveloperKorzalerke, Freerider2142, and SpartanSR91 for spending an hour of their time to help figure out why this was spamming console errors in multiplayer (and how to fix it).
Specifications
General Characteristics
Successors

3 airplane(s)

Created On

Windows

Wingspan

39.8ft (12.1m)

Length

46.3ft (14.1m)

Height

11.9ft (3.6m)

Empty Weight

N/A

Loaded Weight

7,720lbs (3,501kg)
Performance
Power/Weight Ratio

9.606

Horse Power/Weight Ratio

0.129

Wing Loading

2.6lbs/ft2 (12.8kg/m2)

Wing Area

2,955.2ft2 (274.5m2)

Drag Points

10134
Parts
Number of Parts

469

Control Surfaces

9

Performance Cost

2,503
---