"You can never go wrong with the American Chrome livery"
-Anonymous
HUGE thanks to @JP11 for the screenshots (and the plane itself!)
---
Controls (in-game)
AG1: Airbrakes (only works on ground)
AG2-AG4: strobe/landing/cabin lights
AG5: Open front left door (only works when you're idle)
AG6: Pushback
---
Night Flight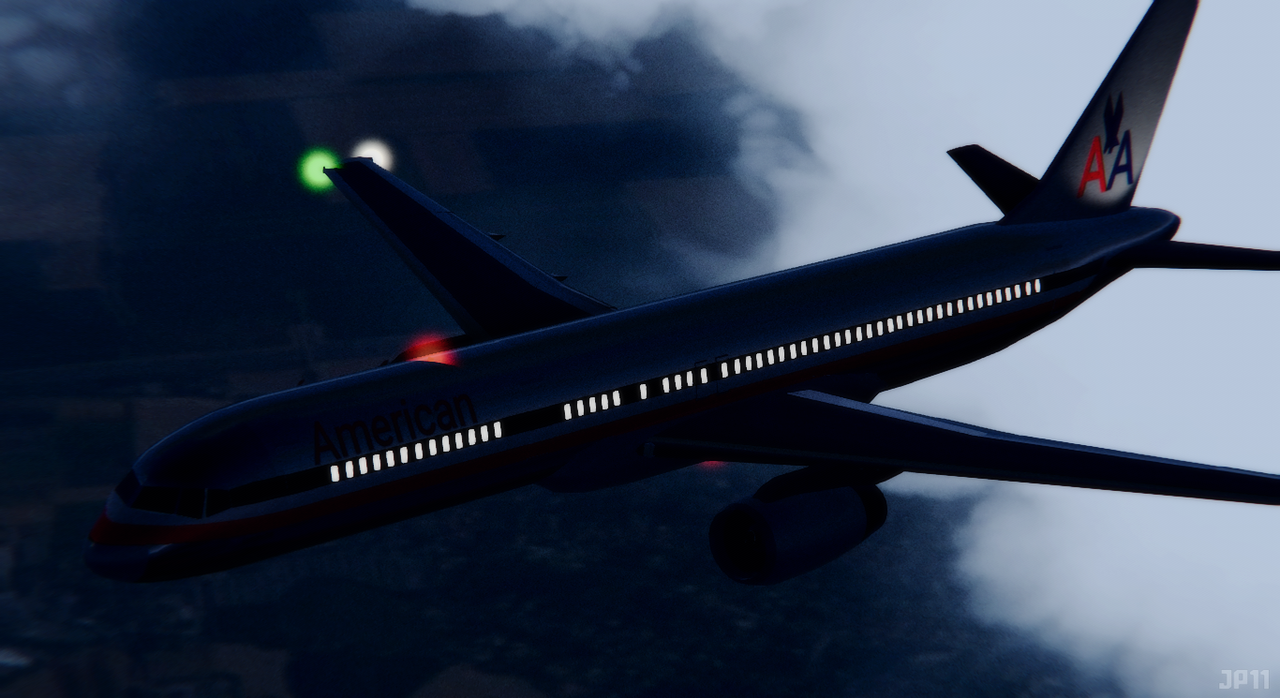 ---
Notes
-If you haven't already noticed, I'm revamping old planes. Thought they would look nice with a few touches.
-One nice thing about this plane is that AA logo on the tail. It's a hybrid between fuselage and text labels. Huh.
---
Real plane:
---
We will never forget that day, September 11th, as long as we live. Rest in peace.
Specifications
General Characteristics
Predecessor

JPLM0418

Created On

Windows

Wingspan

124.8ft (38.1m)

Length

155.3ft (47.3m)

Height

45.1ft (13.8m)

Empty Weight

N/A

Loaded Weight

68,400lbs (31,025kg)
Performance
Power/Weight Ratio

0.637

Horse Power/Weight Ratio

0.043

Wing Loading

25.5lbs/ft2 (124.6kg/m2)

Wing Area

2,679.5ft2 (248.9m2)

Drag Points

13884
Parts
Number of Parts

1060

Control Surfaces

9

Performance Cost

4,359
---