Based on @ Jauntyccmbr 's YF-23 Blackwidow
Some parts come from @ GuyFolk
Bombs Based on @ realSavageMan & @ UnmanagedReservoir
Pictures come from @ Rafalemmm
Background:
In another world.In 2001, soon after the F-23 program commenced, northrop grumman & mcdonnell douglas started research to develop a bomber platform from the F-23 airframe design. The research was aimed to leverage the successful F-23's design and capabilities. Such development based on existing airframes would be faster and much cheaper than developing an entirely new aircraft. The concept was revealed in 2002. It was planned to be a two-seated, supersonic and stealthy bomber capable of penetrating deep into enemy's territory.Role-wise, the bombers would replace older aircraft, such as the retired F-111 Aardvark, F-117 Nighthawk to fill the gap of a low-observable strike aircraft.
Control:
Activate1/Brake:Air Brake
Activate6:Open Canopy & ladder
Activate7:Eject
-Activate8&VTOL:keep level&pitch
The bomb bay door is automatic.The bombs are guided.You just need to select your weapon, roughly aim at the target and fire.That's all.
some pictures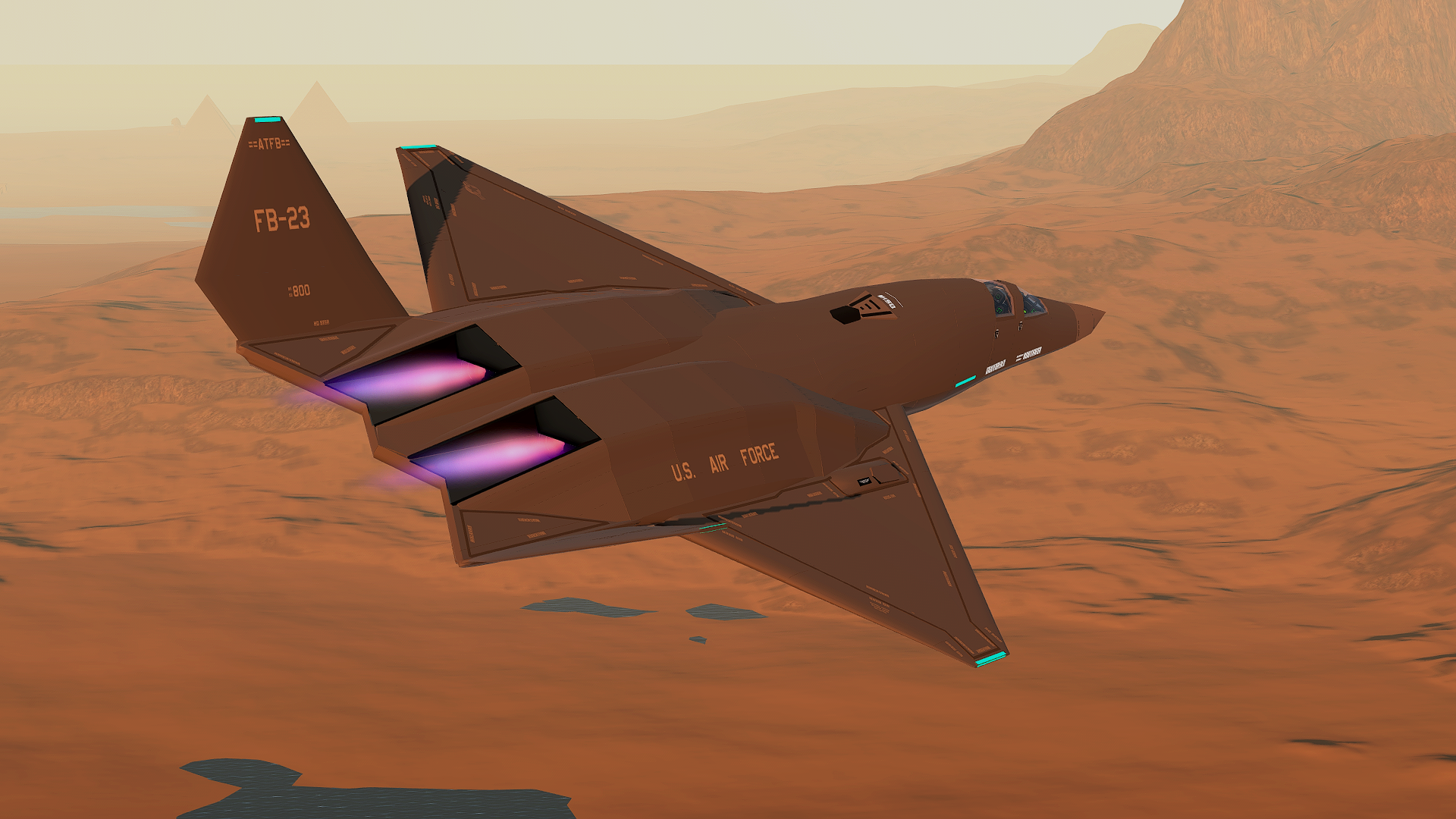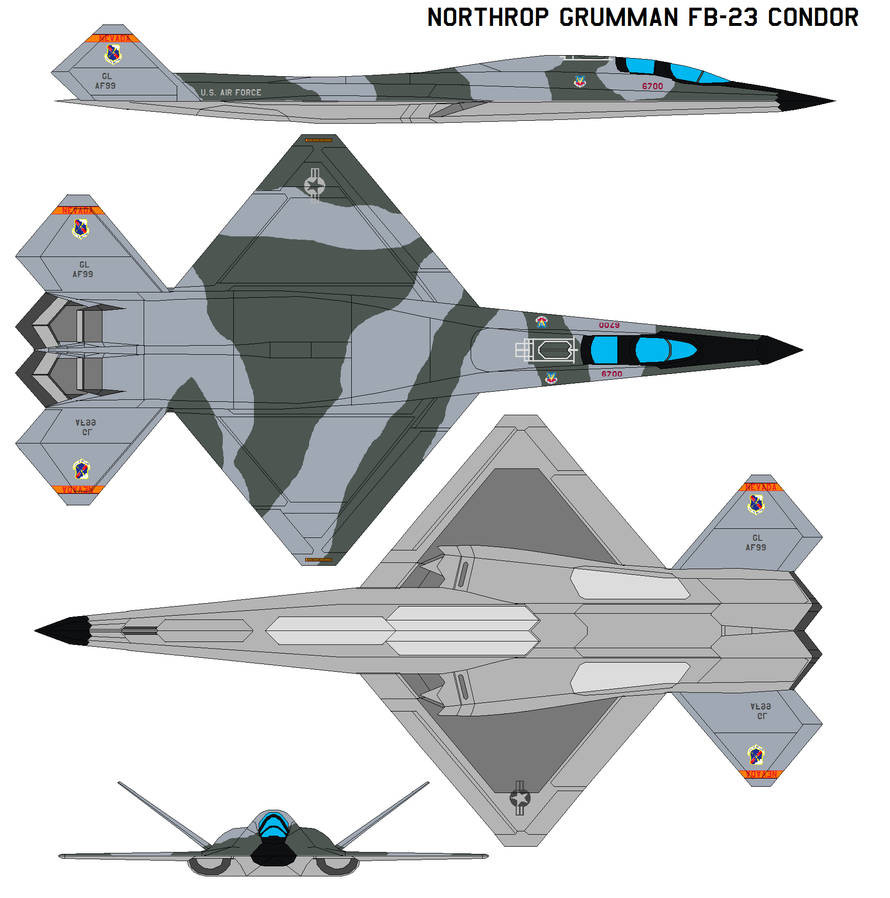 Specifications
General Characteristics
Predecessor

YF-23 Blackwidow

Successors

1 airplane(s)

+7 bonus

Created On

Windows

Wingspan

50.4ft (15.4m)

Length

92.0ft (28.1m)

Height

18.1ft (5.5m)

Empty Weight

N/A

Loaded Weight

24,604lbs (11,160kg)
Performance
Power/Weight Ratio

15.892

Wing Loading

48.4lbs/ft2 (236.5kg/m2)

Wing Area

507.9ft2 (47.2m2)

Drag Points

10725
Parts
Number of Parts

1704

Control Surfaces

7

Performance Cost

6,755
---