Auto Credit
Based on FinnAatrox's
22
"Evolve"
Test Pilot:Asteroidbook345
The front model was built by ReignSUPREME and rebuilt over the course of half a month. After my own tests and others' tests, all functions are in good working order. Compared with the previous generation, there is a significant improvement.
Into the Sky
AG1 Main Missile Bay
AG2 Side Missile Bay
AG3 Afterburner
AG4 Additional weapon pod
Although the plane can run smoothly on the 8th generation Core I5 and Apple A10X devices with full high quality, I have prepared different versions to suit users with different phone capabilities.
---
Weaponry
Main:
6x AIM-120 Air to Air Missile
2x AIM-60 Air to Air Combat Missile
1x Minigun
Mounted Weapons:
4x Boom 25
8x R.S. Air to Air Missile

Credits
Aatrox&haogejiuhaoge1:
Fix structural and functional issues. Aatrox repaired my damaged landing gear and made some modifications to the intake ports. Haogejiuhaoge solves the problem of the strength of the vector nozzle.
TheSavageManZ:
Custom aerodynamics Settings. He rearranged and adjusted the wings according to the plane to lay the foundation for the plane's flight performance.
Asteroidbook345:
Special pilot, sole tester of this plane. Observe and test the aircraft carefully and provide good feedback.


Thanks to these players)
Gallery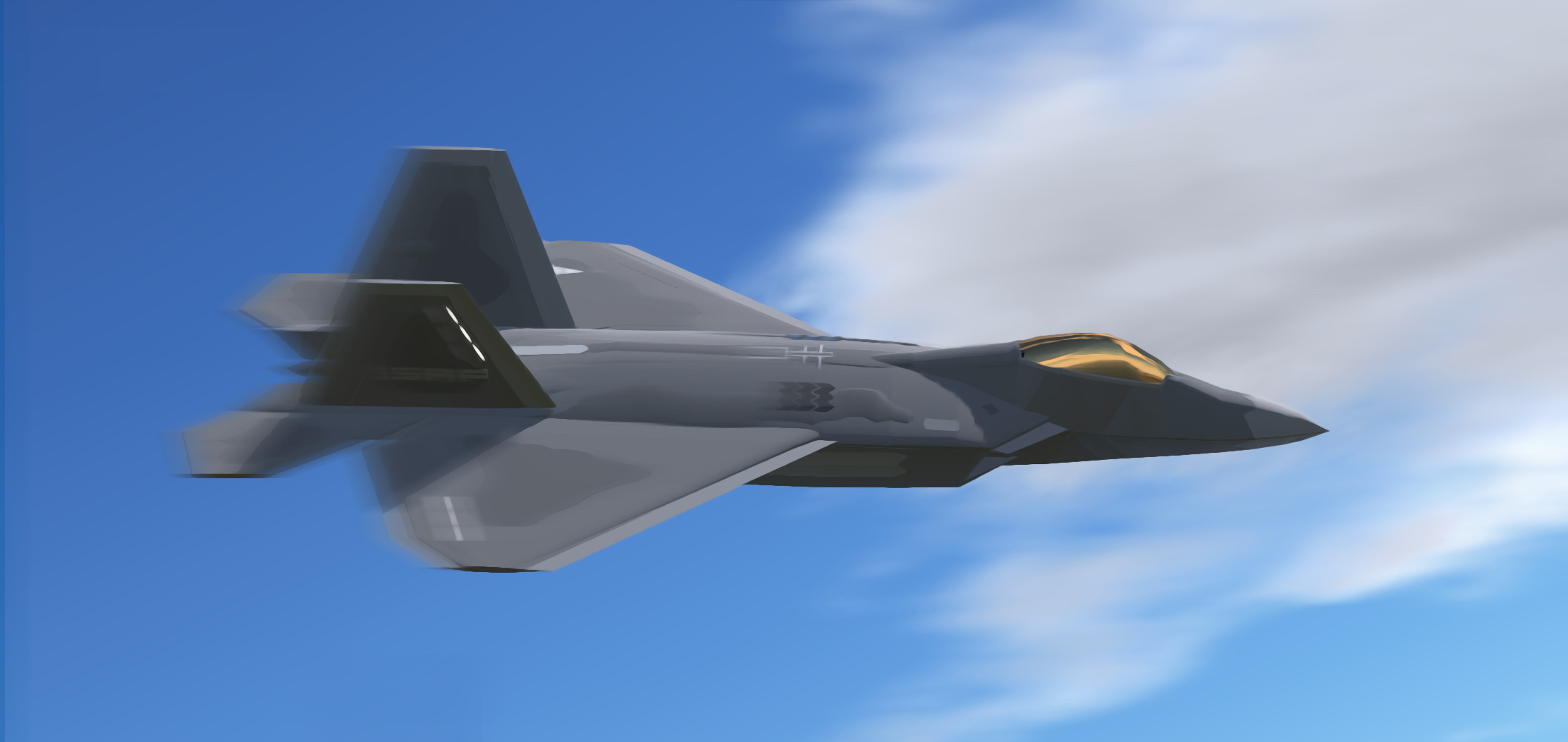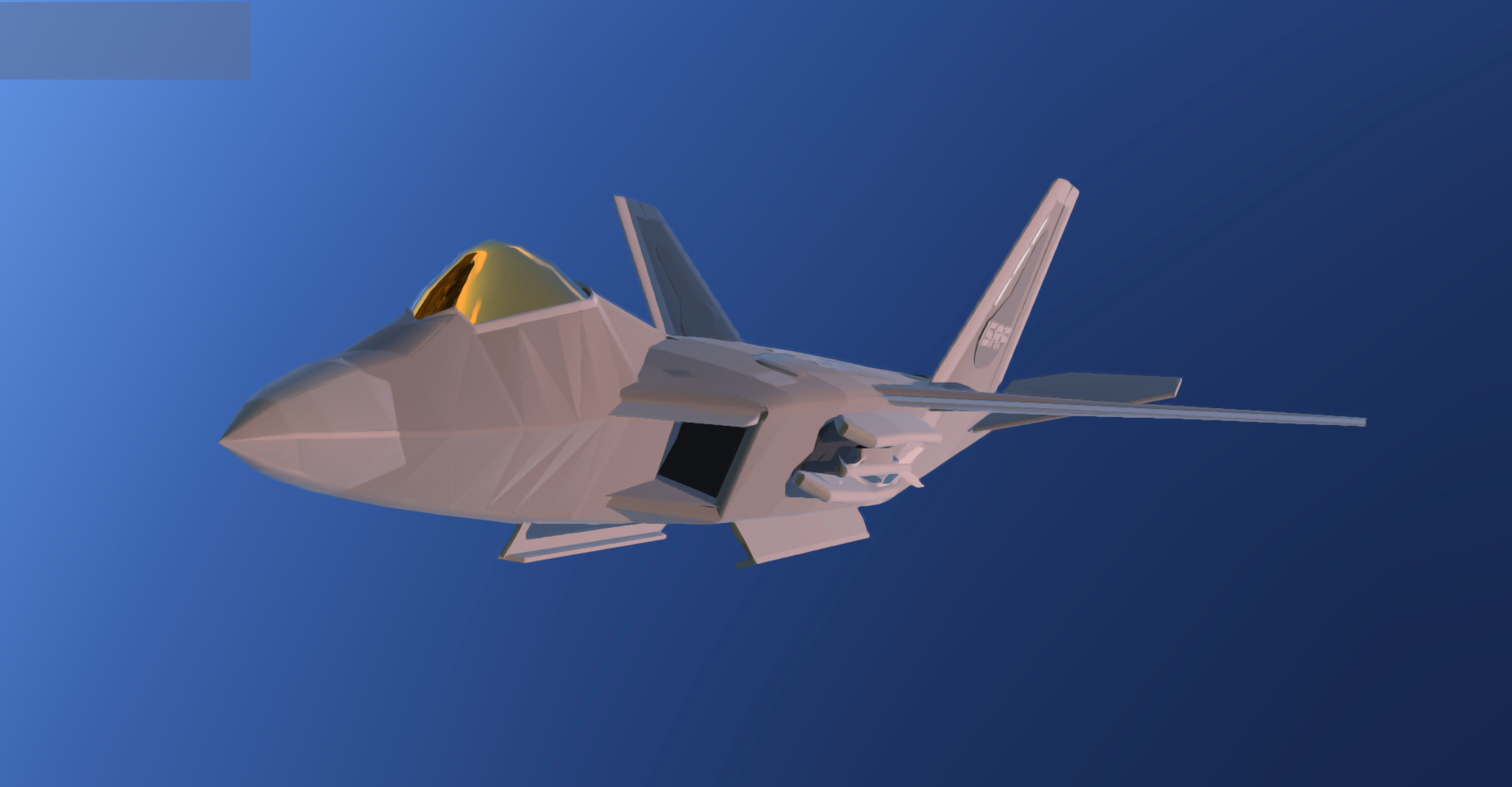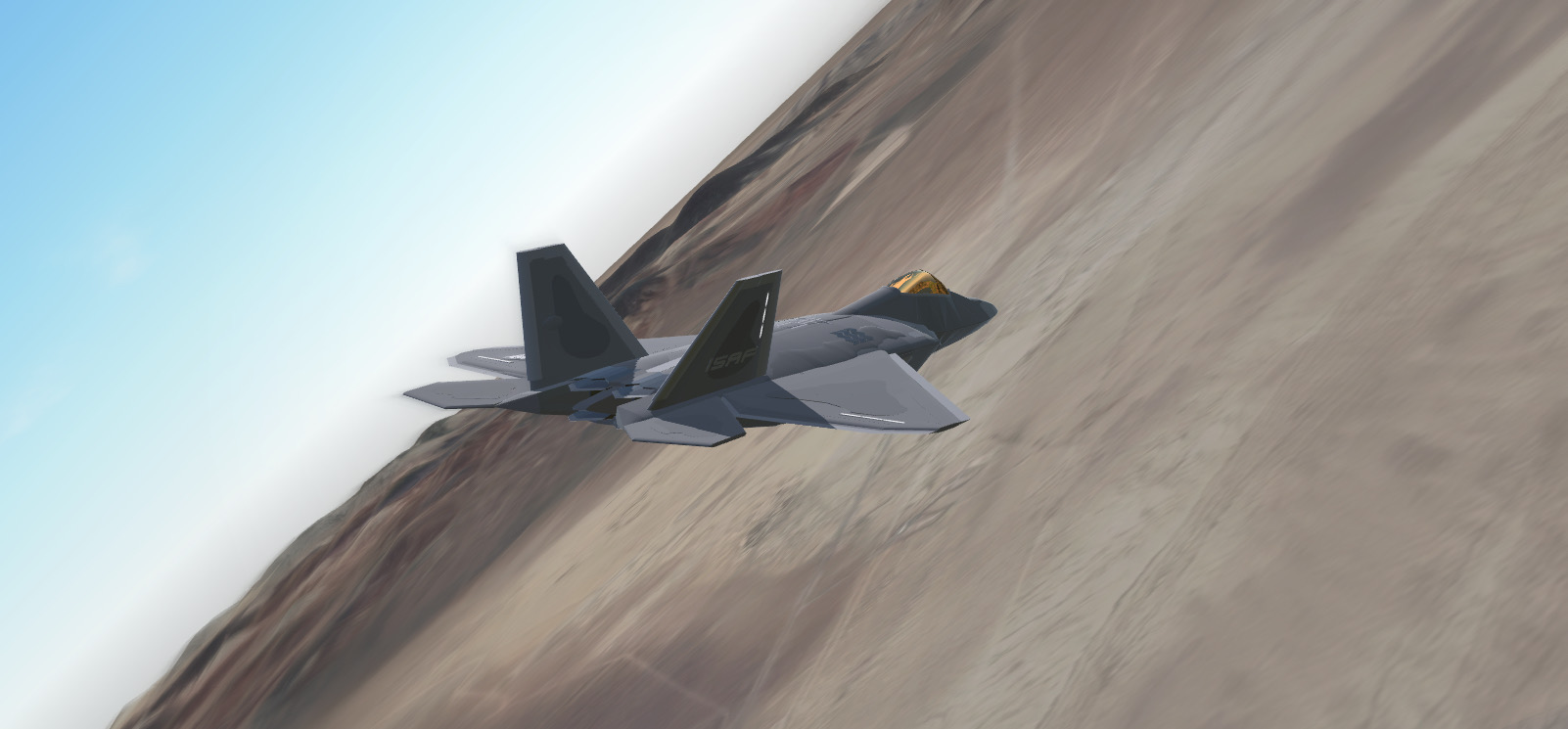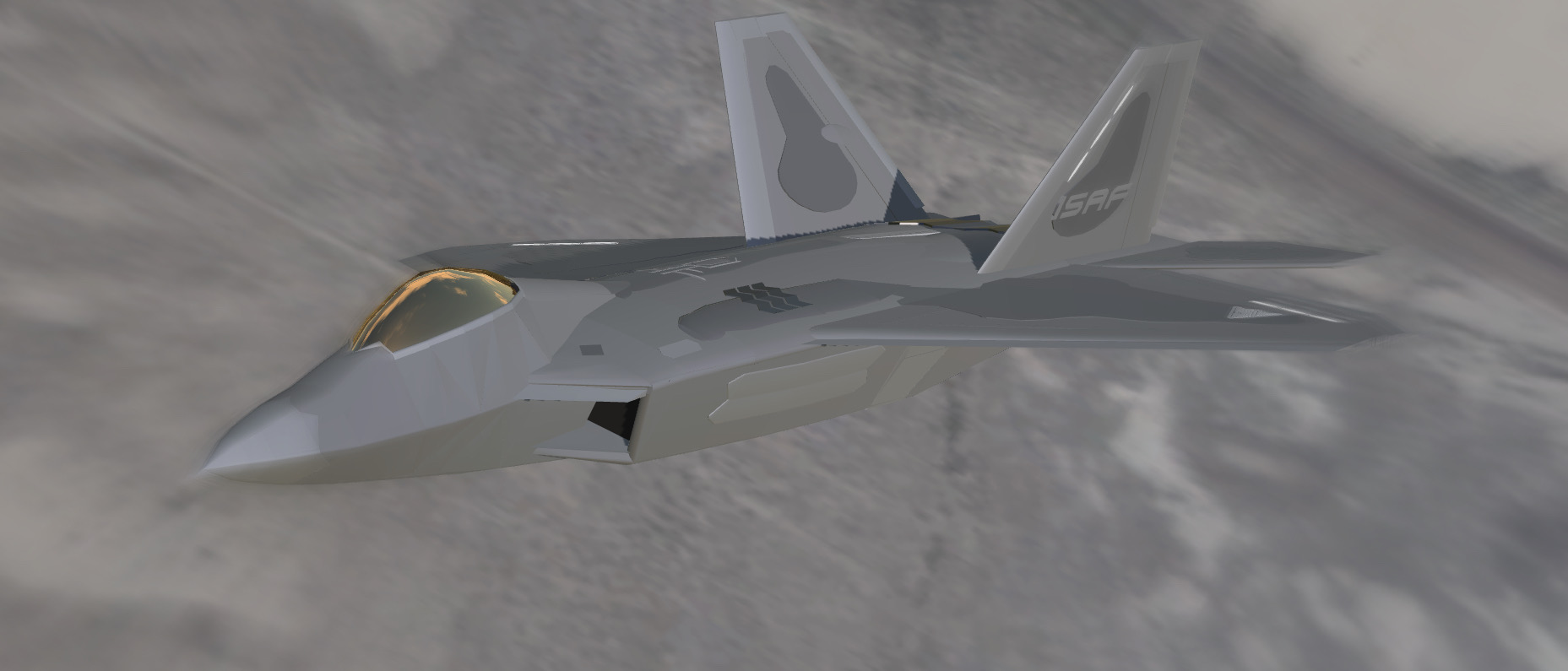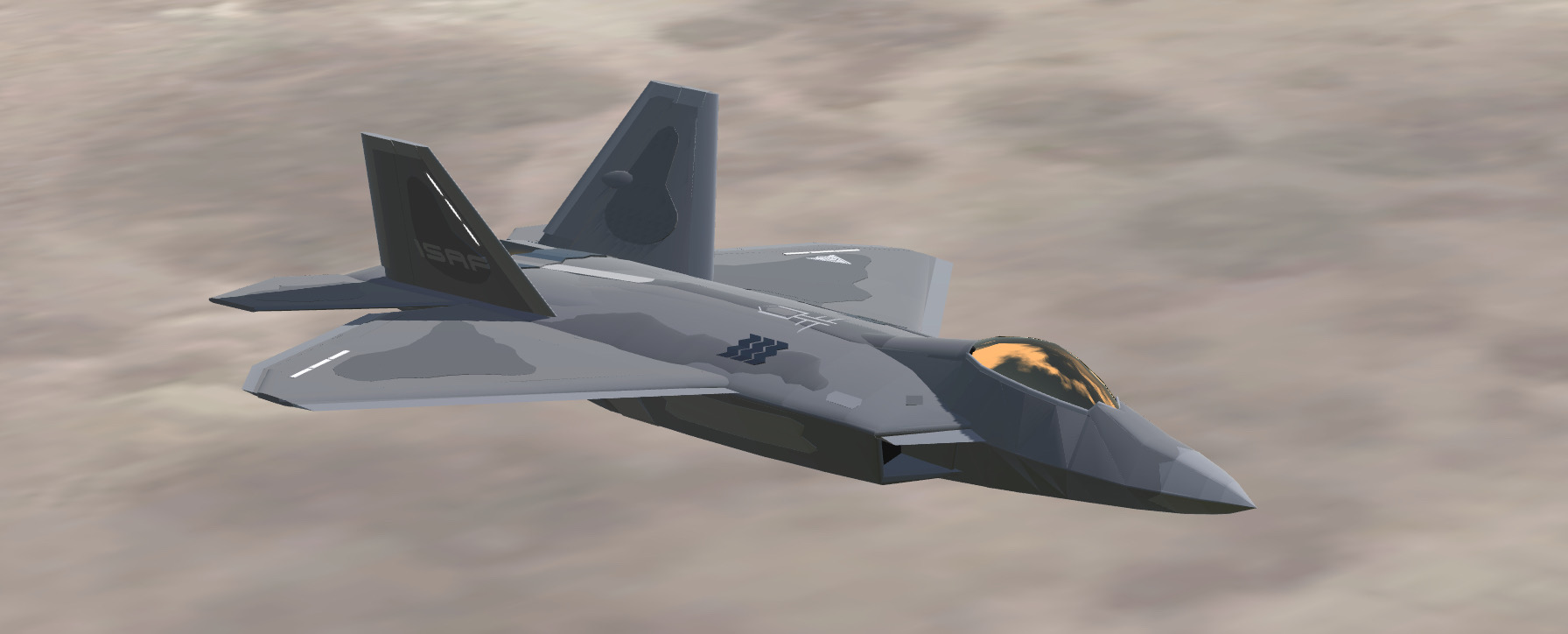 Specifications
General Characteristics
Predecessor

22

Created On

Windows

Wingspan

48.5ft (14.8m)

Length

63.2ft (19.3m)

Height

17.9ft (5.5m)

Empty Weight

31,927lbs (14,482kg)

Loaded Weight

54,084lbs (24,532kg)
Performance
Power/Weight Ratio

0.914

Wing Loading

21.8lbs/ft2 (106.3kg/m2)

Wing Area

2,484.8ft2 (230.8m2)

Drag Points

2059
Parts
Number of Parts

1332

Control Surfaces

6

Performance Cost

4,297
---