Please note... due to a terrain glitch on TrainDude's map, this locomotive cannot be used. Ripperoni
EDIT: It is friendly for destroyerP's map.
Creds: Mostly and TrainDude
In 1976, the United States of America turned 200 years old. Many railroads decided to display their patriotism by painting locomotives and rolling stock to resemble the American flag, and having road numbers related. This is what the Boston and Maine Railroad did. They took GP38 number 200 and painted it, and had a special run done. Pictures can be found after controls.
Stats:
260,000 lbs
Max speed 80mph
Just under 1,000 parts
Controls:
1 and 2 are headlights
7 is interior lights
8 enables/disables engine
Trim is throttle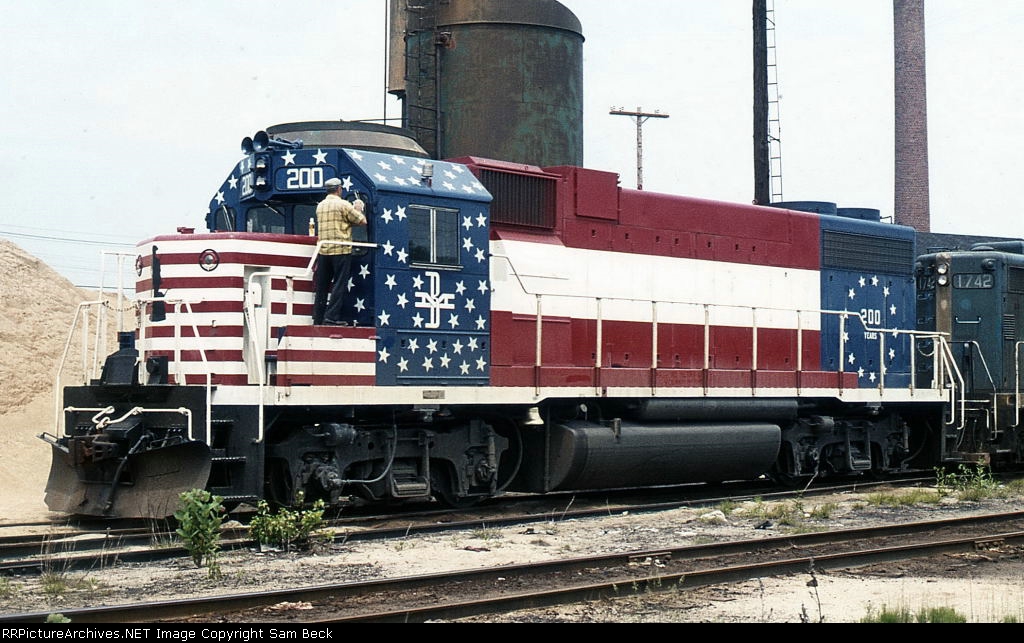 Enjoy!
Specifications
General Characteristics
Predecessor

MOAR PATRIOTISM

Created On

Windows

Wingspan

8.9ft (2.7m)

Length

52.2ft (15.9m)

Height

12.7ft (3.9m)

Empty Weight

252,021lbs (114,315kg)

Loaded Weight

259,538lbs (117,724kg)
Performance
Wing Loading

N/A

Wing Area

0.0ft2 (0.0m2)

Drag Points

16742
Parts
Number of Parts

986

Control Surfaces

0

Performance Cost

2,891
---