Auto Credit
Based on gunkanmarch's
BB-31
This work refers to zenseava's creation
https://www.pixiv.net/member _ illustr.phpmode = medium & illustr _ id = 55786642
---
---
---
---
BRIEF INTRODUCTION
This story is purely fictional
The Izumo-class battleship is a capital ship jointly built by the member states of the East Asia Alliance for the alliance navy. The first ship is the Izumo, with the ship number 31.
After the militarist rebels launched a rebellion to occupy the southern islands and floating island fortresses, the battleship Izumo staying at the anchorage was captured by the rebels and became the chief enemy of the East Asian Alliance Defense Forces.
During the battle in the South Pacific, the Izumo was hit by a defense force submarine and lost its mobility. Subsequently, the multinational joint force mobilized an aircraft carrier group to attack the Izumo that lost its fleet protection. After half an hour of fierce attack, the Izumo sank to the bottom of the sea.
---
CONTROLS
throttle for moving forward
yaw for turning
AG5+FireGuns to deploy the energy shield
---
The fire control program of the turret is based on zzoop's USS Kansas
https://www.simpleplanes.com/a/1wy29e/USS-Kansas-South-Dakota-1920
---
SCREENSHOTS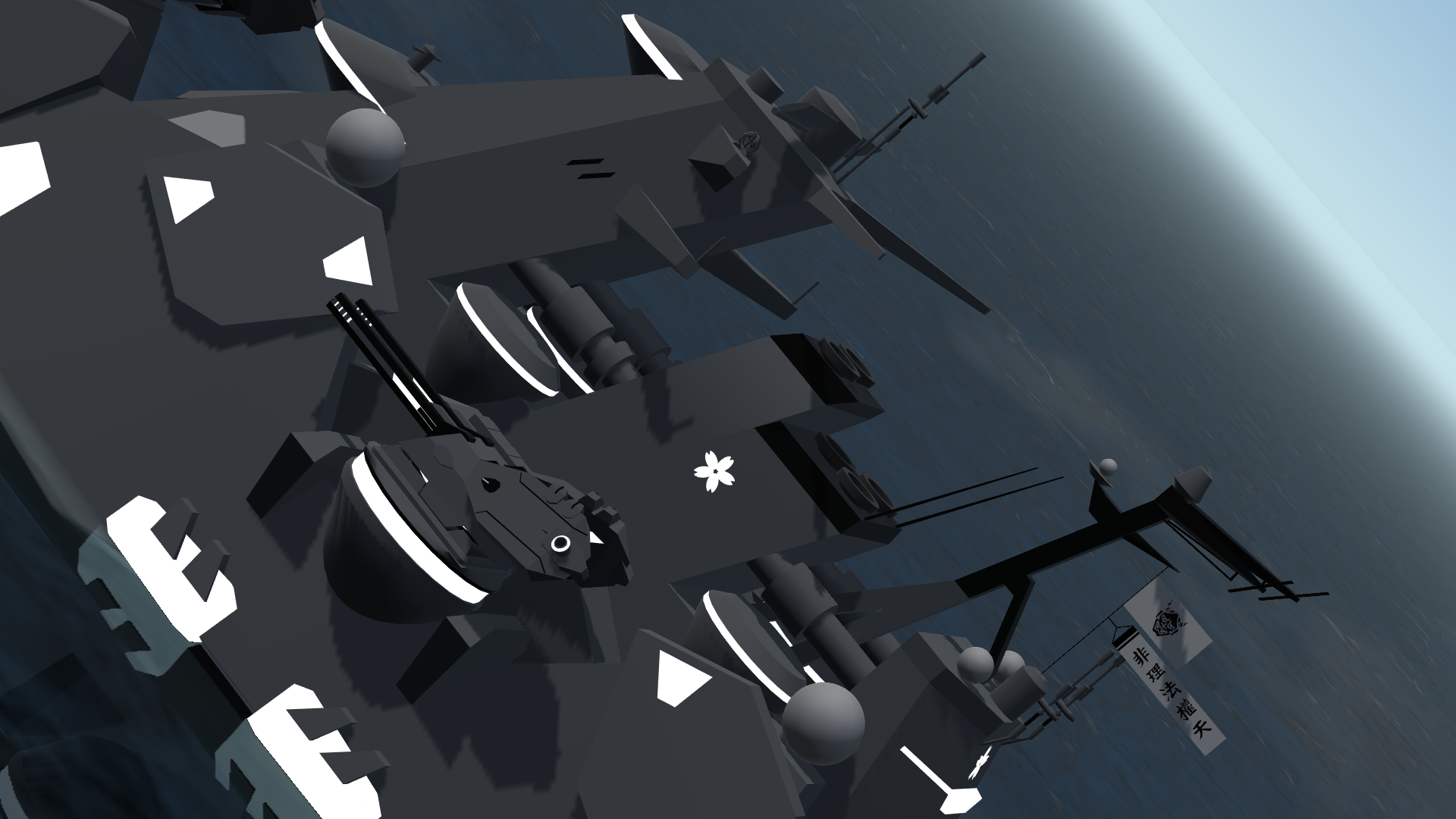 ---
---
Specifications
General Characteristics
Predecessor

BB-31

Successors

1 airplane(s)

Created On

Windows

Wingspan

90.6ft (27.6m)

Length

547.6ft (166.9m)

Height

212.1ft (64.7m)

Empty Weight

-4,734,385lbs (-2,147,483kg)

Loaded Weight

453,706lbs (205,797kg)
Performance
Power/Weight Ratio

0.742

Wing Loading

450.2lbs/ft2 (2,198.1kg/m2)

Wing Area

1,007.8ft2 (93.6m2)

Drag Points

3040149
Parts
Number of Parts

2005

Control Surfaces

0

Performance Cost

7,284
---