Thanks for all precious Upvotes and Spotlights! (:D)
Mobile Suit Gundam 0083, 1991/5/23 ~ 2021/5/23, 30th anniversary
After building more mechs and getting more experience, I modified my GP01.
I would not call this Version 2.0, but some modifications are really necessary for a nice mech, mainly:
1. I set all PartCollisionResponse to None, so it is now strong enough to defend missiles for times.
2. auto-aiming added to its neck, Trim for vertical fine-tuning (Thanks to PlanariaLab for the complex FT which performs far more better than mine)
3. Better walking performance (PID float to help, still not perfect, but can reach a speed more than 85km/h) (Maybe upload an unlisted one later if I do it better.)
4. Small bugs fixed (some wrong colors, slightly part missmoves. and some parts smoothed due to the upgraded function of SP1.10.)
5. Add Pitch&Roll to control shooting.
Introduction from the old version: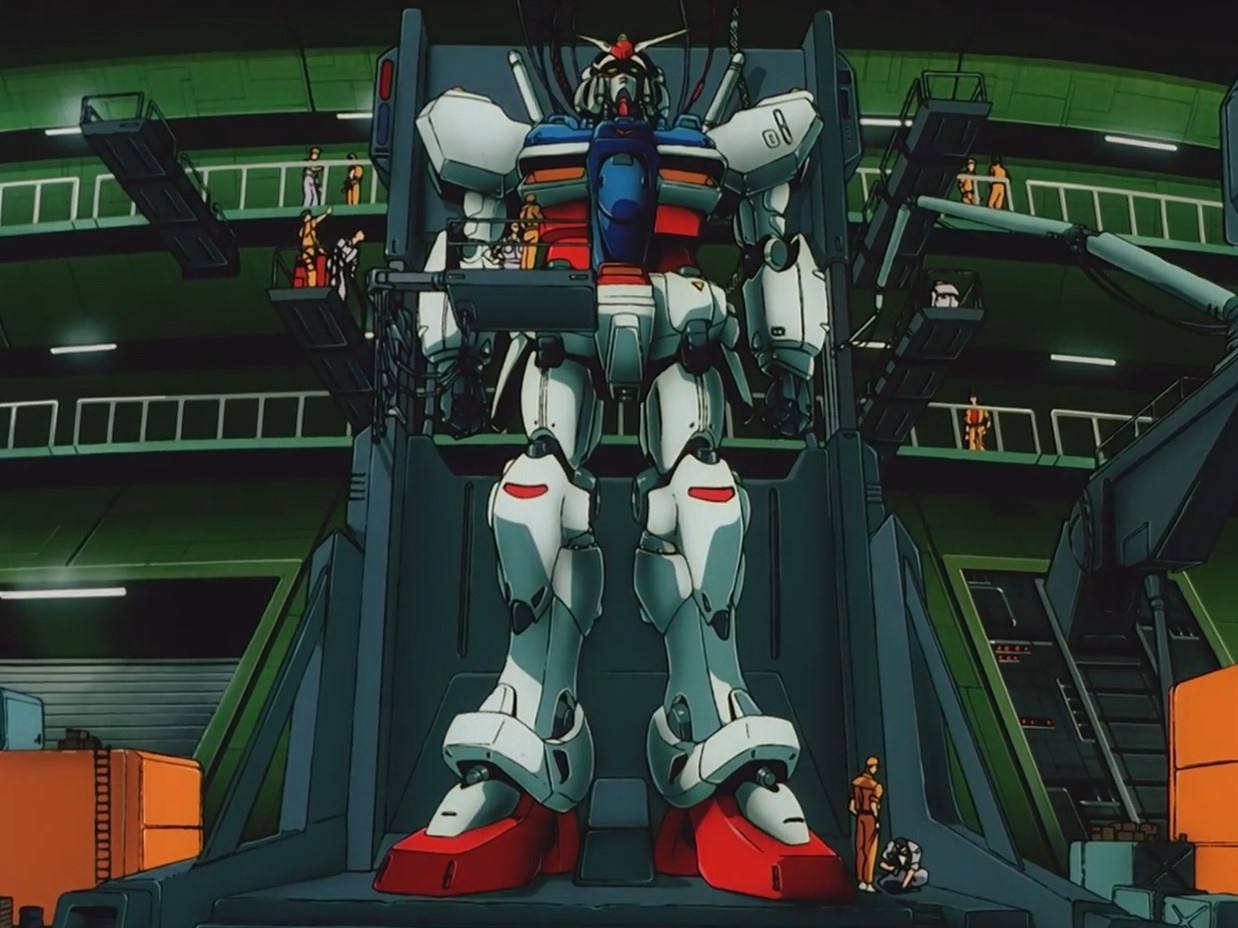 From Japanese anime Mobile Suit Gundam 0083: Stardust Memory (1991), the multipurpose mobile suit of E.F.F. , legendary Gundam-type of Anaheim Electronics.
There are many different versions of this Gundam, And this build is mainly based on the RG gunpla, with some details simplified.
It is one of my favorite Gundams. It's originally designed by Shoji Kawamori, and redesigned by Katoki Hajime and Kiyoshi Takigawa later. It may not be the coolest gundam for you, but I'd like to describe it with the word HANDSOME😄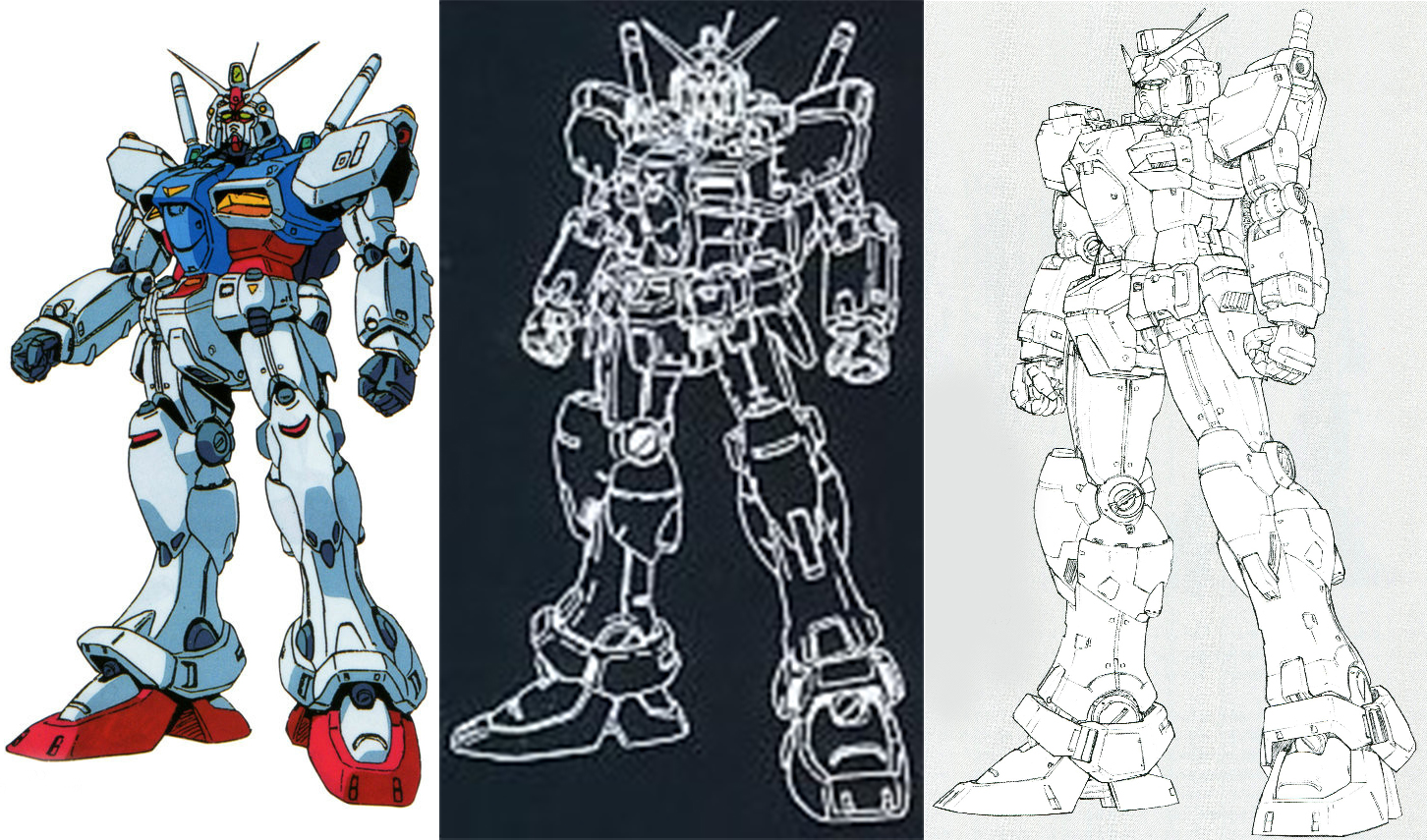 CONTROL
(It may seem difficult to control, But when you get familiar with it, you will fall in love with it😎)
First, Retract the landinggear!
Then there are different modes for you to get start.
Flight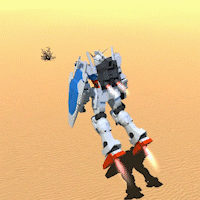 AG1for PID hover, this keeps you from the ground for safety.(but when you rush up hills, please adjust pitch angle, or it will be dangerous)
AG5 for starting the engine.
Throttle: engine
Brake: slow down
Pitch up: dash with head up
Pitch down: quick drop when you think you're too far from the ground (with head down)
Yaw: turn (by gyroscope)
Roll: help you to turn faster with legs moving and nozzles on its shoulder
VTOL: adjust pitchangle (so you can fly higher or keep moving forward)
Walking/Running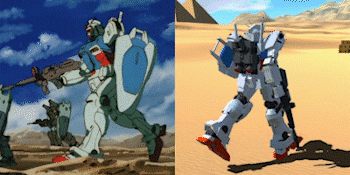 (not perfectly stable due to its big feet which are not so suitable for my Input code, but you can reach a speed over 70km/h)
AG2: Activate walking system
Throttle(I recommend 50%~100%): move forward
Yaw: turn (Don't do this when you run fast,or you're supposed to be tipped)
And
AG3+Trim: adjust angle and shoot beam riffle
AG4+Trim: extend the shield and defend
Core block system (Core fighter)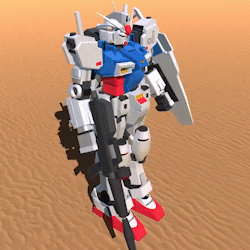 AG7: transform
AG6: detach (Turn on the beacon lights at the same time)
AG5: start the engine
AG8: gyroscope (I recommend you to turn it off when you fly the core fighter,But you can also use it to do vertical landing with AG1 on)
In short,with only AG5,6,7 activate, you will get a fighter which you can control as other standard planes.
And if you can't run this Gundam well on your mobile devices, Here is the link where you can get this separated core fighter
Weapons
Beam rifle(AG3)
Beam hook(AG2+Trim)(on the riffle, for close combat, you can also call it "Jite" in Japanese)
Vulcan cannons (on its head)
Beam guns (AG7, for core fighter, I'm sorry to tell you that it can't be used as beam saber😅)
and I add a camera on its head for you to appreciate its handsome face without distortion of wide-angle view.
~I GOT A BURNIN' LOVE~
Enjoy it~
Specifications
Performance
Power/Weight Ratio

2.358

Wing Loading

21.6lbs/ft2 (105.4kg/m2)

Wing Area

463.6ft2 (43.1m2)

Drag Points

401
Parts
Number of Parts

723

Control Surfaces

8

Performance Cost

2,630
---