The Station Wagon of the Sky...
This is a 1953-56 model Cessna 180, or a 1956 model Cessna 182, which is the original model 180/182.
Virtually everything on this aircraft is functional. All the gauges work (including air temperature gauge). The doors open. The cowl flaps move, the mixture changes, and the prop pitch varies depending on your speed. The engine looses power with altitude. It has realistic fuel burn. And much more.
This is easily the most detailed and functional aircraft I have ever built. I've been working on this for over 200 hours. In fact, it's taken an annoyingly long time to complete!
---
Features:
Extremely accurate cockpit with fully functional gauges
Several different variations
Opening doors
Most comprehensive flight model on the site EVER (Including prop torque, P factor, gyro effect, prop wash (spiralling), realistic performance)
Stall horn (A winch going in and out above a certain AoA)
Several different variations and configurations
Adjustable payload and fuel


---
Controls:
Act 1: Open doors
Act 2: Taxi and landing lights
Act 7: Parking brake (Anchor on float version)
Act 8: Master switch, engine off etc
VTOL: Flaps
Trim: Trim
Gear: Water Rudders (180 on floats only)


---
Flight:
This plane has a highly comprehensive flight model. Some might even describe it as, "it flies bad". But, this is how real planes fly. Suck it up you I-like-my-planes-flying-like-they're-on-rails f r e a k s
Takeoff:
Due to the spiralling prop wash simulation, with air not hitting the tail straight on, some right rudder is needed to keep this plane going straight on the takeoff roll. If you're not a very skilled pilot, or you're on a keyboard, I wouldn't recommend you start off with the Cessna 180 because it can be quite difficult to control on the ground. Try the 182 first. Also if your device is extremely laggy, I wouldn't recommend the 180 either. Go with the low part count 182.
Set flaps to half. With all variants, a takeoff speed is about 70 mph or 60 kts. Pulling up for the whole takeoff run will severely affect takeoff performance, and you could stall when you lift off the ground. Wait until an appropriate speed before pulling up.
Best climb is about 85 kts or 95 mph. Rate of climb is about 1090 fpm fully loaded.
Cruise:
The aircraft is trimmed to fly hands off at 75% throttle at 5000 ft. Different variants have slightly different cruising speeds. Especially the draggy float variant.
Landing:
For regular variants, Approach at about 70 kts or 80 mph, and land. Landing the 182 is easy, but with the 180, when you touch down you will need to use your rudder so that you don't ground loop. Bringing the tail wheel down quickly helps with ground handling too.
Payload:
This aircraft has an adjustable payload! Currently, most versions are at or near their maximum payload, which is 2550 lbs. This is mostly limited by the strength of the floor (I think).
If you want to adjust this, there's a small block just behind the front seats, in the middle. You can move this around if you want. There's also fuel blocks in the wings. Their maximum capacity is 65 gallons or 123 litres. You can edit this by adjusting the fuel number, but not the capacity. You do this in Overload.
---
Other variants
The version you download here is a stock 182, but I did make other variants too. Here they are: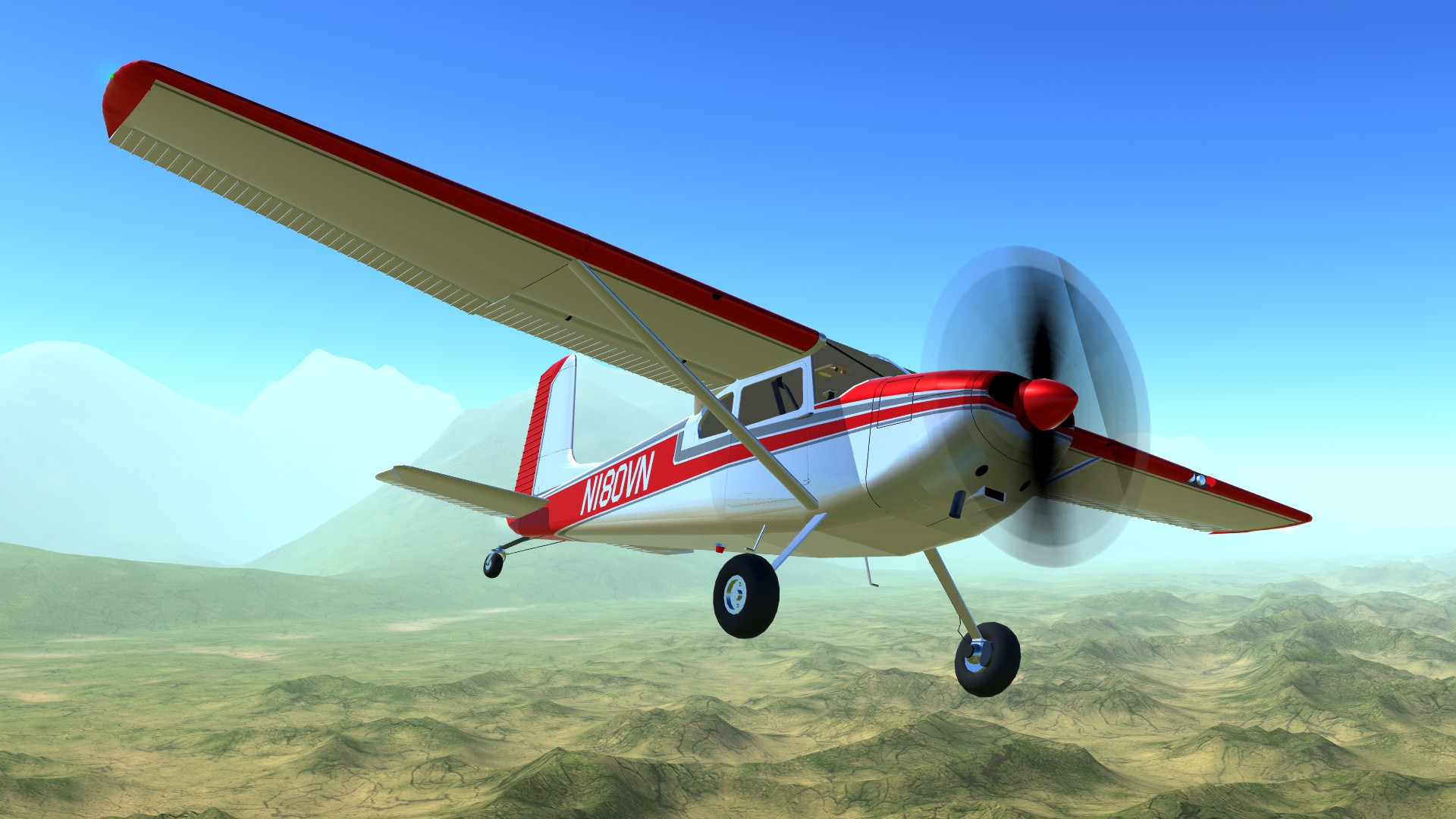 I most recommend you use this one if you want to go on multiplayer.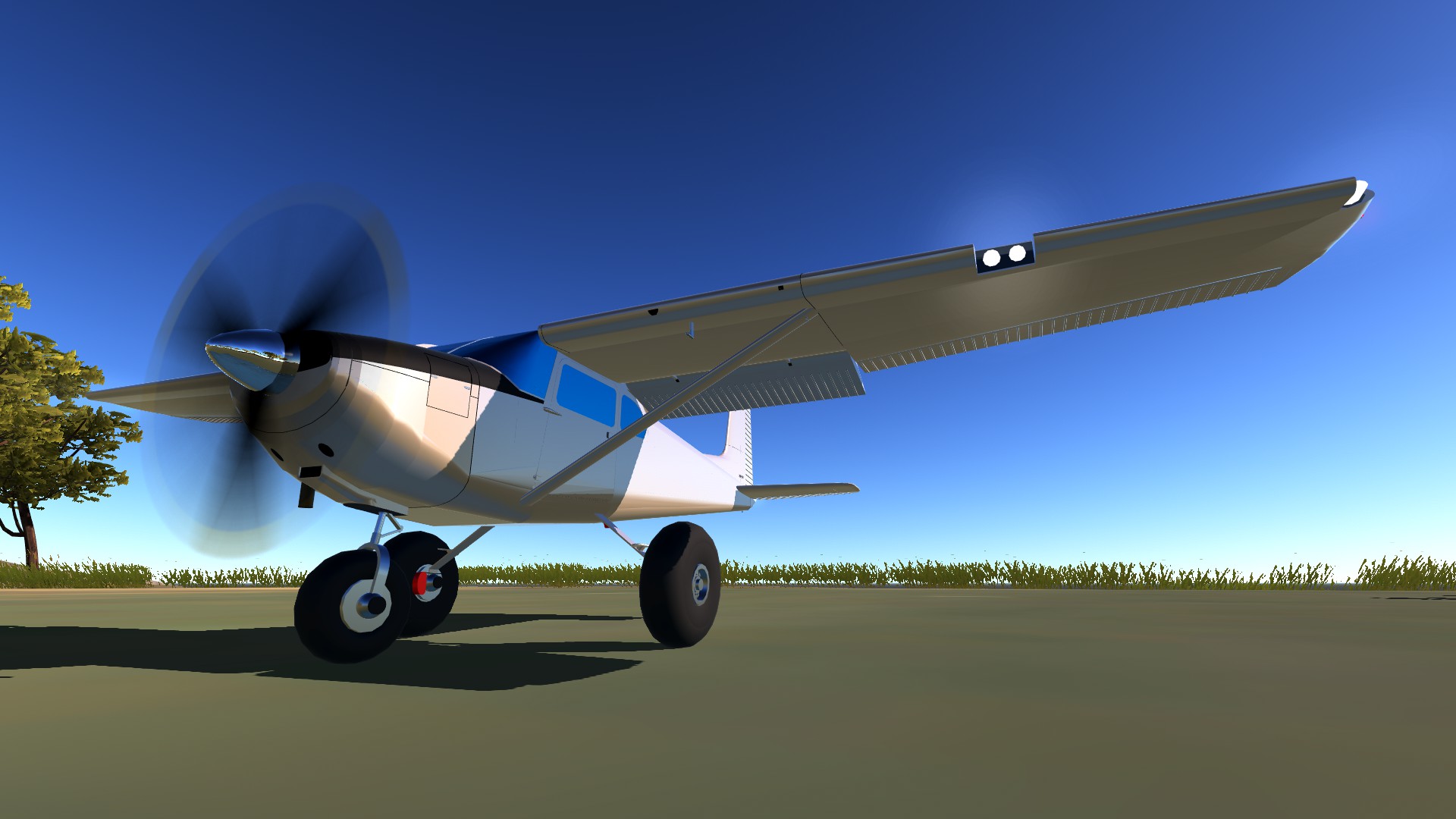 ---
Screenshots
If you take a good screenshot of this plane, send it to me on discord at AN2Felllla#5088 and I might add it here!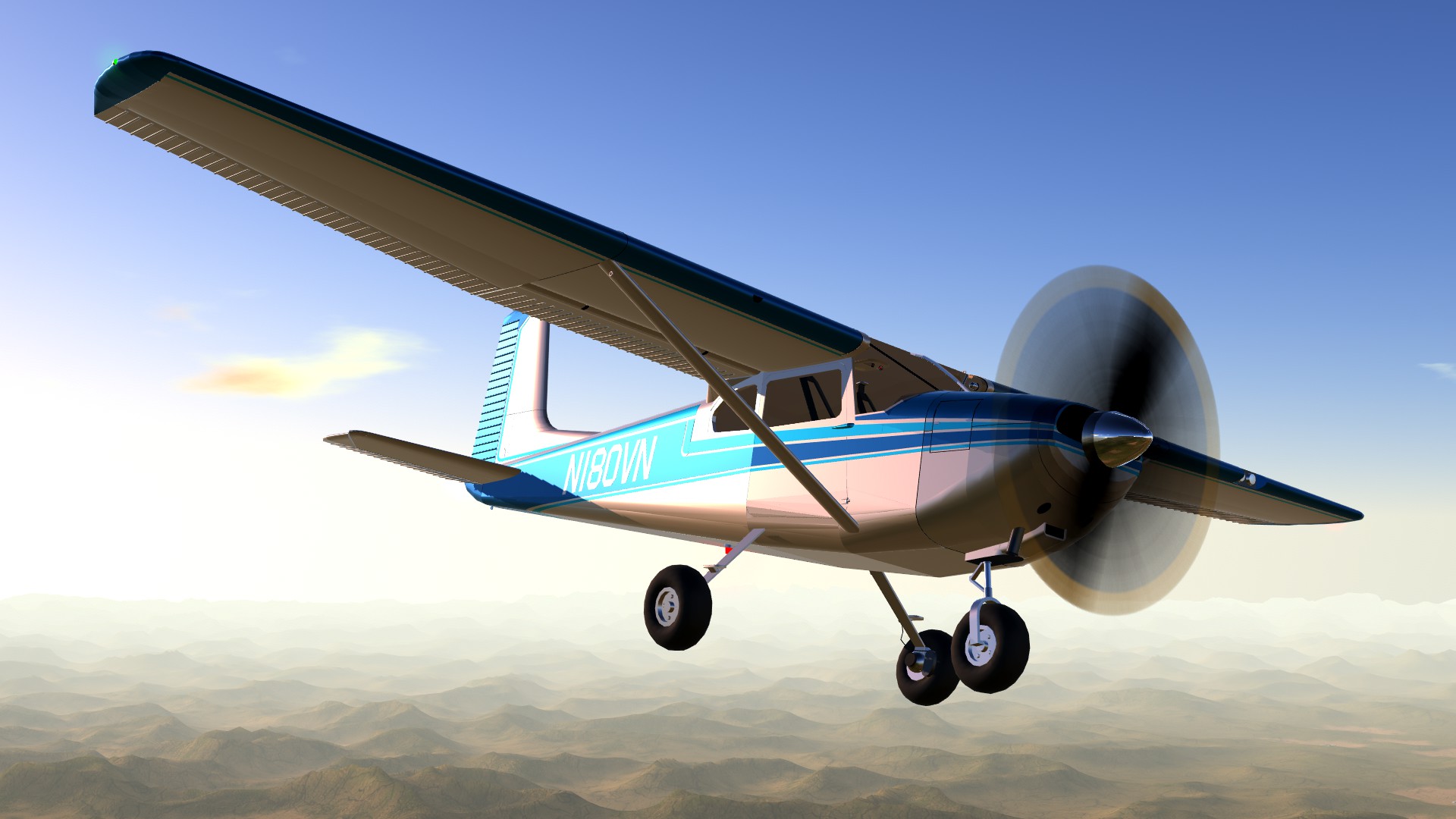 Credit to NakAk for these two!
---
Thanks to...
The Cessna 180/185 FB group for the advice and resources to make this as accurate as possible!
The people who tested and gave advice while building!


---
Enjoy!
If you like this, leave an upvote! If you don't, tell me why! :)
Specifications
General Characteristics
Predecessor

Cessna 182 Puny Wheels

Successors

6 airplane(s)

+315 bonus

Created On

Windows

Wingspan

35.9ft (10.9m)

Length

25.4ft (7.7m)

Height

11.7ft (3.6m)

Empty Weight

2,130lbs (966kg)

Loaded Weight

2,566lbs (1,163kg)
Performance
Power/Weight Ratio

18.828

Horse Power/Weight Ratio

0.72

Wing Loading

11.3lbs/ft2 (55.3kg/m2)

Wing Area

226.7ft2 (21.1m2)

Drag Points

480
Parts
Number of Parts

2243

Control Surfaces

7

Performance Cost

7,119
---