In a parallel universe somewhen
His Majesty's Aircraft
Strange Encounter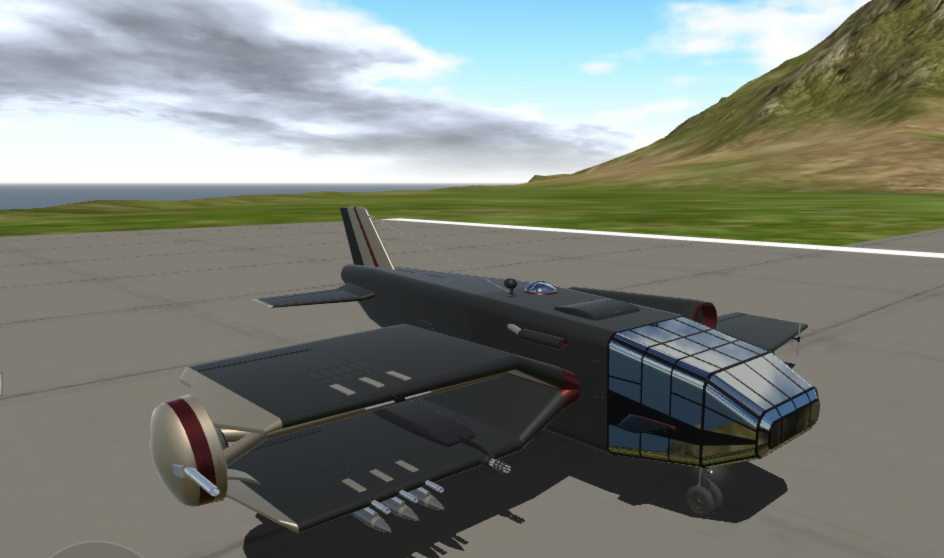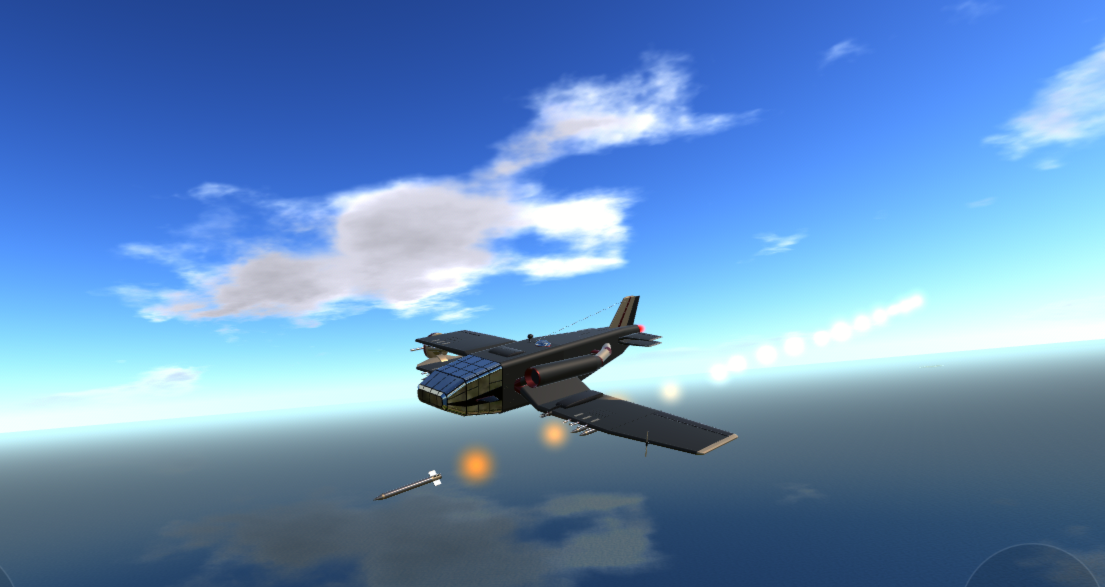 Take-off
Apply fully throttle; rotate at 180mph TAS. Once airborne and gear up, set throttle and trim as required.
Landing
AG1 on to enable landing canards. Use 15% throttle for final descent; when speed drops below 260mph, VTOL down fully to set canards. Maintain 15% throttle through landing flare and touchdown then throttle off and brake gently.
Taxiing
1% throttle and yaw.
Crew 2; Pilot in front cockpit for flight, forward guns and rockets. Second person for navigation, radio and cannon turret when trained downwards.
Built by Settlement 15 Air Militia.
Turret Salvaged and repaired by Corsiere Armaments.
Sponsored by Settlement 15 Air Militia.
AG1 Landing canards; use VTOL.
AG2 on, AG1 off Starboard cannon turret and viewing scope. (See footnote) use VTOL down to rotate turret downwards as required.
AG3 Wing rotary cannon.
AG4 Wing machine guns.
Rockets available at all times.
His Majesty's Aircraft."Strange Encounter" joins the fleet to provide point defence and ground attack/interdiction capabilities. The craft, with its crew of 2, is armed with 6 forward firing machine guns, 2 forward firing rotary cannon and 6 missiles. The outer starboard turret houses a large calibre cannon which can be rotated downwards to fire at ground targets; this is operated by the rear crewperson via the sighting scope mounted to the fuselage.
Footnote
Too ridiculous?
For this build, I was hoping to find a way to "sight" the cannon turret from the small "viewing scope" on the side of the fuselage but couldn't figure a way to do it. Compromised by nudging a camera into the turret itself with a view roughly level with the cannon barrel. Note to DEVS: camera with an adjustable POV please! Also didn't use tracer in the cannon; looks weird in flight. Lots of fakery in this build!
Specifications
General Characteristics
Created On

iOS

Wingspan

40.8ft (12.4m)

Length

33.8ft (10.3m)

Height

12.4ft (3.8m)

Empty Weight

-4,734,385lbs (-2,147,483kg)

Loaded Weight

9,118lbs (4,135kg)
Performance
Power/Weight Ratio

0.739

Wing Loading

14.4lbs/ft2 (70.3kg/m2)

Wing Area

633.1ft2 (58.8m2)

Drag Points

4809
Parts
Number of Parts

365

Control Surfaces

5
---