So I have this old account, made 6 years ago. It is my first experience with this game. I still use a phone to play the game and heck, even I didn't buy it (yes I pirated it). After a couple of months of playing, I just uninstalled it and forgot about it, including the account. A couple times ago, I remembered about this old account's existence and try to log in but alas, idk the pass, until recently. I can log in to my 6 y/o account! yay! And I have an idea of remastering my very first uploaded plane.
I was really wanted to upvote every build using that acc but decided not to, but tempting indeed.
anyway,
DwiAngkasaAeronautics present:
Daslan Delta Interceptor-Attacker
Background.
We decided to convert an interceptor to a tactical fighter role for ground attack, utilizing its high thrust and speed to break enemy defenses using the low and fast methods at the very start of the war. It follows the same doctrine as F-16 XL and mirage 5.
Design and Description
Daslan Delta is a supersonic single-seat single-engine interceptor-ground attacker or the official called it "tactical strike-interceptor" fighter jet. The original frame is an interceptor that boast high thrust and by that, asumed could carry heavy ground attack load. After the test, despite having a delta wing, it performed quite well for ground attack role. As it is an interceptor and ground attack, it probably best not to engage a dogfight as it only could pull 7G, but still a formidable fighter as it carry IR missile.
as in the original airframe, we use Delta I, 6 years old design as a base for our build
Role
Interdictor
Close air support
Interceptor
Armament
2 x GBL-25 Laser guided bomb
6 x AGM-35 Malaka
2 x Sidewinder MK III
2 x 30mm cannon
Features:
- Some original 6 years old part
the wing, some of the fuselage, and inlet are the original, it's 6 years old. There's nothing special about it other than the age. Not for me tho, I like old stuff, a relics they are
- Targeting Pod
Will track enemy, have a reticle. Note: Please use Zoom mod or low FOV, otherwise its just looked wierd


Control:
AG1: Toggle Afterburner
AG6: Toggle SINTREX targeting pod
AG7: Toggle airbrakes
AG8: Toggle canopy
Trim: Trim
VTOL: Flaps
Weapon Briefing:
- GBL-25 Laser Guided Bomb
A guidance kit that turns dumb bomb into smart bomb. Design inspired by Ukrainian 'Adros' BAU-01K laser/GPS guidance kit. Have fin that will unfold. The warhead itself is 500kg bomb based on boomb 25. Remember, this is an unpowered guided bomb. Dont launch it on weird angle. Preferably engage in target in open field.
Specification
- Operational range: 10 km
- Max targeting angle: 35
- Guidance: laser
- Weight: 526 kg
- AGM-35 Malaka
Air to ground missile for close air support and tactical target. Comparable to AGM-65 Maverick.
Specification
- Operational range: 35 km
- Max targeting angle: 35
- Max Speed: Mach .9
- Guidance: GPS, Inertial
- Weight: 276 kg
- Sidewinder MK III
Short air to air missile made by RamboJutter. A self-defense weapon.
Specification
Operational range: 8 km
Max targeting angle: 70
Guidance: IR
- BVR-7 Axehead
Medium range air-to-air missile. Named "axehead" because looks like one. For interception. Available at interceptor variant. Comparable to Vympel R-27 and AIM-7 Sparrow
Specification
Operational range: 70 km
Max targeting angle: 30
Guidance: Active Homing
Max speed: Mach 3.5
- SINTREX Targeting Pod
Not a weapon, but it is a device to help marking the target. Functional as it could lock the target. Could be used in situations where pointing the nose to the target is dangerous. abbreviation from Sistem Penargetan Eksternal (Indonesian for eksternal targeting system). Note: Please use Zoom mod or low FOV, otherwise its just looked weird
AG6 to activate the moving motor
Other variant:
---
Note
Feel free to take the missile
I use high physics when building this so try to fly it using the same
It barely take-off I know. Trim will help


---
Used Creation Credits:
- Radar by MrShenanigansSP
- Sidewinder missile by RamboJutter
- Modified engine, original by KGCheater
- HUD
Gallery

Pov border guard at the very start of the war
Author note
I think I put more effort than I planned before lol.
side by side

P.S. whoever dev that decided to put cannon on SP, congrats, you sold me to buy the game
Bonus:


vErY vErY hIgH sEnSiTiVe PlAnE, bitch it cannot fly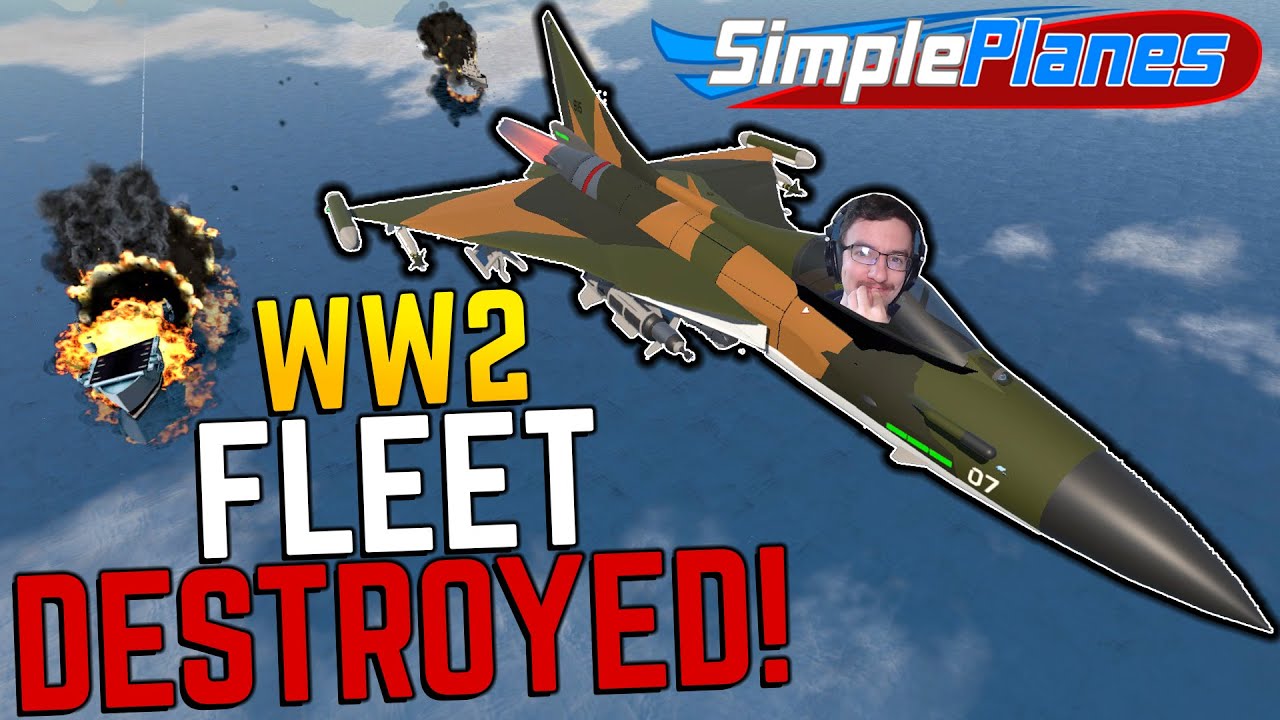 Frantic do some video about this. Check him out! : Link
Specifications
General Characteristics
Predecessor

Remaster Challenge [CLOSED]

Successors

2 airplane(s)

Created On

Windows

Wingspan

34.9ft (10.6m)

Length

49.5ft (15.1m)

Height

16.6ft (5.1m)

Empty Weight

20,930lbs (9,494kg)

Loaded Weight

31,323lbs (14,208kg)
Performance
Power/Weight Ratio

0.693

Wing Loading

64.0lbs/ft2 (312.7kg/m2)

Wing Area

489.1ft2 (45.4m2)

Drag Points

650
Parts
Number of Parts

977

Control Surfaces

7

Performance Cost

4,213
---