information:
The YF-26 Javelin is a fifth-generation, single-seat, twin-engine, all-weather Advanced Tactical Fighter. The aircraft was designed by LockheedMartin and the United States Department of Defense with the goal to build a agile and maneuverable air-superiority fighter. The YF-26 has heavily modified F-119 Turbofan engines to fit the design, it also has a complex air intake system that travels through the body to eventually reach the Turbofan engines. The YF-26 also has a simple but yet effective armaments bay that's easier to maintain than previous stealth aircraft armaments bays. The ATF prototype design was supposed to have a GAU-22/A 25mm internal cannon but due to costs left out. The cannon will be added to the production variant of the YF-26.
Controls:
-AG-1 Opens Fuel probe
-AG-2 Opens Armaments bay
-AG-8 Off/On Nav lights
-Trim Down deploys Flaps
-Note that this aircraft needs a high landing
speed to maintain lift.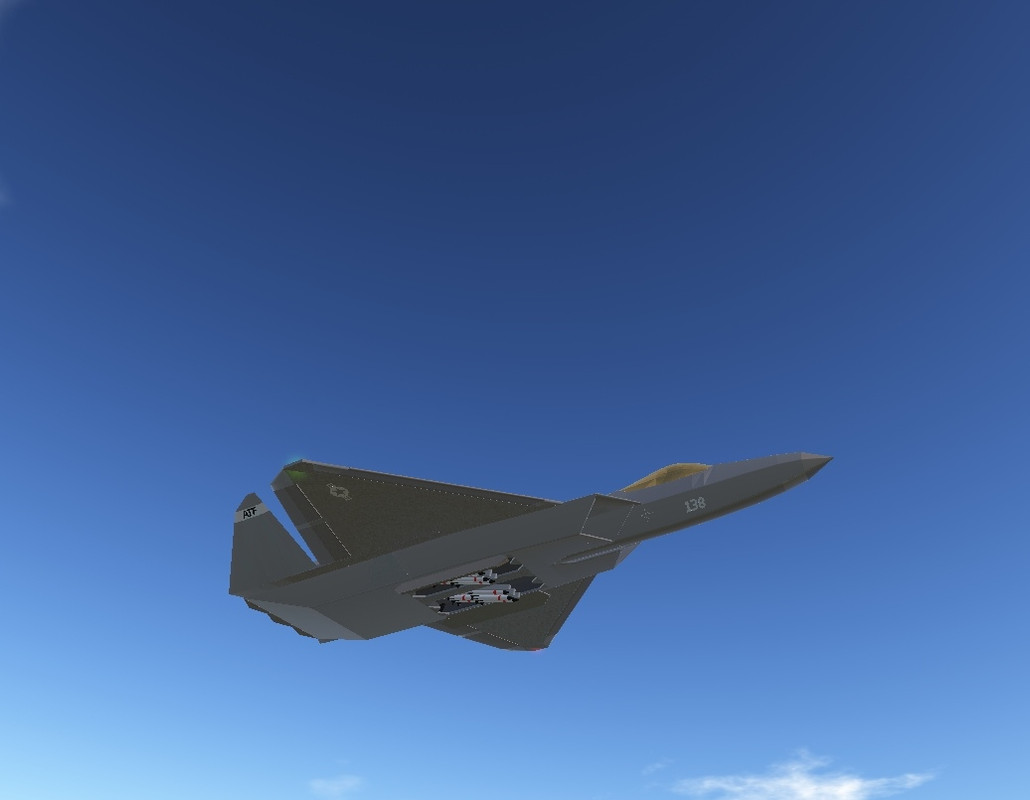 Features:
-Fully Paneled
-Custom Landing Gear
-Landing Gear Suspension
-Somewhat Realistic Armaments bay
-2D TVC
-Thanks to Othawne
for building the rear gear landing for me.
Check his stuff out!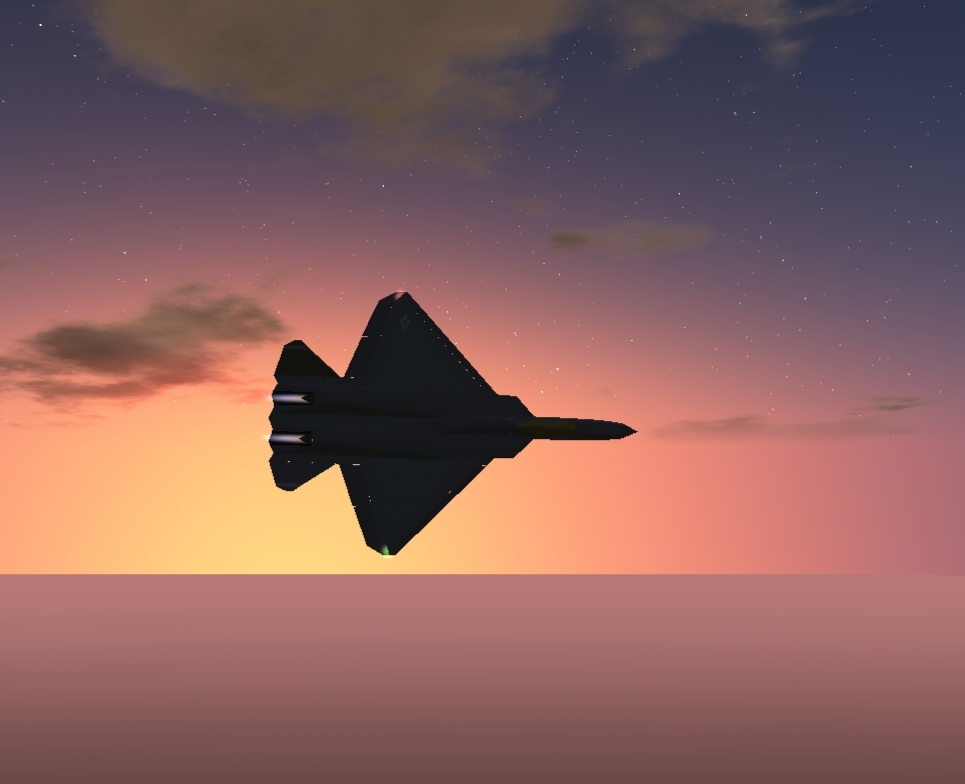 Have a great flight
Again thanks to Othawne for building the rear landing gear for me. Check his stuff out!
Specifications
General Characteristics
Created On

Android

Wingspan

44.7ft (13.6m)

Length

62.7ft (19.1m)

Height

15.1ft (4.6m)

Empty Weight

17,328lbs (7,859kg)

Loaded Weight

32,837lbs (14,894kg)
Performance
Power/Weight Ratio

4.79

Wing Loading

60.5lbs/ft2 (295.3kg/m2)

Wing Area

542.9ft2 (50.4m2)

Drag Points

15587
Parts
Number of Parts

641

Control Surfaces

10
---