Project 705 Lira
Interceptor Submarine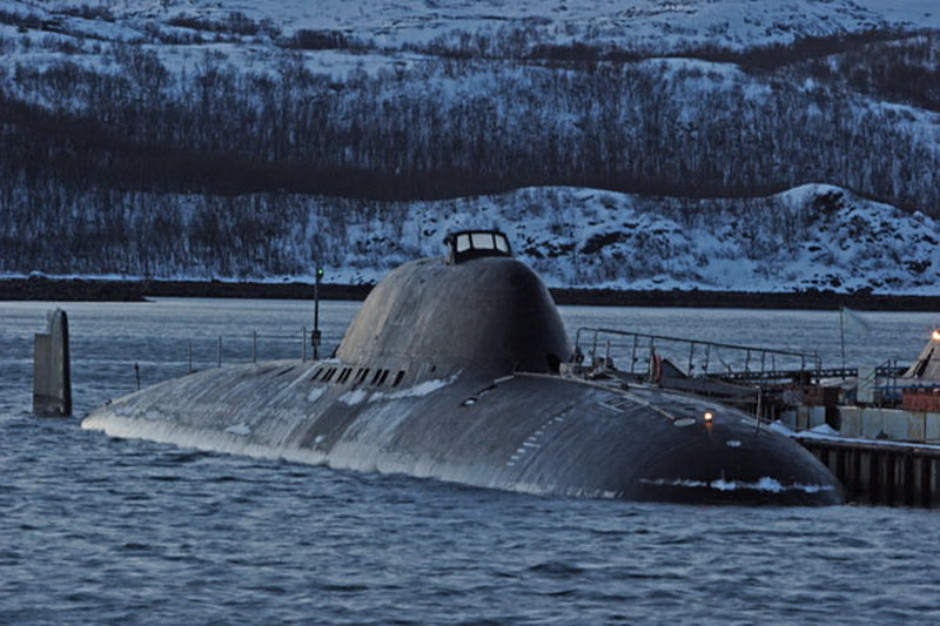 Designed in the 1960's, the Soviet Lira Class submarine was built with one thing in mind. Though surpassed by the previous Project 661 Anchar Class missile submarine in top speed, no other submarine surpassed it. Designated 'Alfa' by NATO, its speed and maneuverability helped to kickstart the development of better torpedoes. This effort would lead to the development of torpedoes such as the venerable Mark-48.
Built in only seven hulls, the Lira boasted unique technology for its time. Heavily automated, it had a crew of only 31 who worked mostly within a single control room. It's powerplant differed from the typical water pump reactors used by previous nuclear submarines. Liquid metal was used to cool the reactor, a mix of molten lead and bismuth which ran through a smaller reactor that proved more efficient than conventional forms. A main weakness of the reactor would be the nature of its coolant, which meant that a loss in power would solidify and forever shut down the reactor. This weakness did however double as a unique safety feature, preventing catastrophe in the case of a failure. The Lira also boasted a titanium hull, allowing operation at depths deeper than many others would dare go.
Unlike other Submarine classes which typically roamed the seas on long patrols, the Lira class remained in port mostly. The automation meant equipment needed to be highly reliable, and a lot of maintenance could not be done out at sea. They were thus kept ready to be quickly launched to engage groups of ships and submarines, like interceptor planes waiting at airfields. Thus a new operating concept was born, unique to the Lira.
The Lira's operating concept would ultimately not be repeated, with stealth and noise reduction technology seeing the advantage of speed in submarines lose its importance. The Akula and Sierra Classes (Russian Barrakuda and Shchuka classes) were thus built with this in mind. The last of the class would be retired in the 1990's.
This was my attempt to make my best submarine yet. Not only coming with the usual functions for my submarines, but having some new ones we well (some even utilizing funky trees!). I also worked in more details than I usually add, and they've certainly paid off in terms of visuals!
More Information on hisutton.com
Basic Controls
Throttle for Forward Propulsion
Pitch for Pitch control (Works just like in a Plane)
Roll for Rudder Steering (Yaw)
VTOL for Ballast Control (to sink and float)
Note: Expect some listing toward turns, but the sub should slowly right itself.
Weaponry & Features
---
Working Periscope and Masts

Independently Deployable masts, one being a functional periscope. Uses the sum(Yaw) function to allow free rotation.
- AG1 for Periscope, AG2-4 for Masts
- Camera 1 for Periscope View
- Yaw to Swivel.
---
SET-65 Enot Torpedoes

Multi-Purpose torpedoes that can engage Submarines and Surface Ships alike. Capable of operation at any depth. Uses Snowflakes' Irreversable Boolean code to activate and launch each torpedo. No Throttle required.
- Ensure you are NOT in Air to Ground mode
- Hold FireWeapon to launch
- Cameras 2-7 Follow the Torpedoes.
- Yaw to Steer, Trim to Pitch and change depth.
- Switch to Air to Ground mode, FireWeapon to Detonate Warhead
- Switch back to no targeting to launch next torpedo.
Note: Launching at full speed is not recommended, as the sub is faster than its torpedoes.
---
Active Sonar

System using modified Gun Tracers to illuminate submerged targets. Developed by NFIGMT and tuned by me for long range use. Simulates the natural blind spots submarines have called the 'Baffles' so it's not useful for spotting targets behind you.
-AG6 to activate
-FireGuns to use.
---
Escape Capsule

Detachable section that allows for a quick escape should the vessel be stricken while submerged.
- AG7 to Activate
- AG5 to Raise Windshield
Specifications
General Characteristics
Created On

Windows

Wingspan

44.4ft (13.5m)

Length

266.9ft (81.3m)

Height

42.1ft (12.8m)

Empty Weight

32,097lbs (14,559kg)

Loaded Weight

32,097lbs (14,559kg)
Performance
Horse Power/Weight Ratio

0.015

Wing Loading

3.6lbs/ft2 (17.7kg/m2)

Wing Area

8,847.8ft2 (822.0m2)

Drag Points

334
Parts
Number of Parts

515

Control Surfaces

42

Performance Cost

2,588
---