This aircraft is specially designed for Artificial Intelligence [AI] to simulate air traffic, it is able to land and take off with extreme precision in the main airports in the game, it is also a playable aircraft, you can enjoy air collisions or target practice .
MAPA Aviation · 2023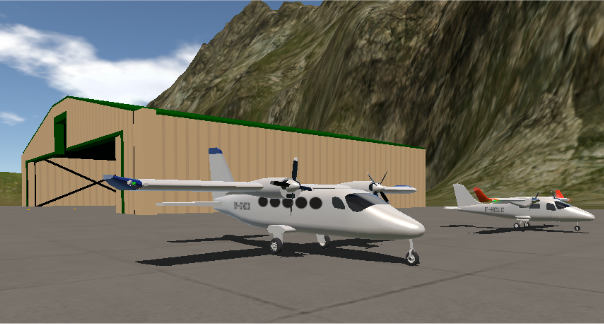 ---
Versatile, the plane can be used in VIP transport, cargo, skydiving and medical evacuation and, of course, passenger transport. The manufacturer expects to produce up to 40 aircraft per year and forecasts a demand for 11,500 aircraft of the same class as the P2012 between 2018 and 2028.
Wiki:
The Tecnam P2012 Traveller is an eleven-seat utility aircraft designed and manufactured by the Italian company Costruzioni Aeronautiche Tecnam, based in Capua, Italy, near Naples.
In 2009, Cape Air, a Massachusetts-based commuter airline operating in the Caribbean and New England, was looking for a successor for its fleet of 83 Cessna 402s. After being rebuffed by aircraft manufacturers Cessna and Piper, Cape Air approached Italian manufacturer Tecnam, specialised in trainers and private aircraft but interested in a commercial aircraft. The P2012 is Tecnam's most complex and important programme, "the first time we've developed an aircraft from the operator's point of view". In April 2011, the P2012 project was publicly unveiled at AERO Friedrichshafen by Tecnam and Cape Air. Funding came from private sources and the Italian government.
On 1 April 2016, the first completed prototype was rolled out. It conducted its maiden flight on 21 July 2016. By April 2017, the first prototype was flown more than 100 hours while the second was set to join during September, targeting a December 2018 certification. The nearly production standard second prototype seats up to nine passengers and conducted its first flight on 22 December 2017; by then the first prototype had flown more than 250 hours.
By August 2018, certification was on track for the year end with 400 hours flown, while the backlog attained 130 and three aircraft were in production. In October 2018, testing was completed after 500 flight hours between the two prototypes. After 600 hours flown by the two prototypes, European type certification was awarded on 20 December 2018, including in icing conditions; approval from the US authority was expected to follow shortly.
The first example was handed over in March 2019. In July, Boeing was selected as the sole provider of aftermarket spare parts and distribution services through its Aviall distribution network. By then, Cape Air accepted the first two P2012, the last milestone before final delivery, after having reviewed their manuals, inspected and flight tested them. The FAA granted its type approval on 11 July, while Cape Air awaits airworthiness certifications for each individual aircraft. On 16 October, 30 years after Cape Air's first flight, the company unveiled its first two aircraft, intending to deploy them in early December on revenue flights. Zil Air in Mahe, Seychelles, received its first P2012 on 29 November 2019.
On 22 February 2020, Cape Air started revenue service from Hyannis, Massachusetts, to Nantucket Island, before Hyannis-Boston and Boston-Nantucket with five P2012s, while four were being ferried in late February. The carrier evaluates their performance in New England before operating it from Marion, Illinois, to Nashville and St Louis from 4 March, then maybe deploying it in Billings, Montana. The carrier expects to have 20 in the fleet by the end of 2020.
At the April 2011 unveiling, Tecnam planned VIP, cargo, parachuting and medevac variants after the commuter airliner introduction in 2015. In November 2015, Cape Air signed a letter of intent to order 100 aircraft while three prototypes were being built at Tecnam's plant in Capua, Italy. Tecnam aimed for 25 to 35 deliveries in 2019 and more in following years. Six new customers from Argentina, the South Pacific region and Russia had placed orders at the April 2017 AERO Friedrichshafen. Tecnam extended its Capua factory for a P2012 production area, capable of producing up to 40 aircraft per year. The delivery schedule for the first 20 aircraft to Cape Air was firmed on 21 September 2017: these first deliveries are due in January 2019 after EASA and FAA certification.
Tecnam takes a €100,000 ($118,200) deposit to secure a 2019 delivery position and 20 aircraft per year should be delivered between 2019 and 2023. A second factory could be established to further expand production. Service entry during early 2019 should see 20 deliveries, including 8 to Cape Air, two for Seychelles-based Zil Air from July, and the others for charter and utility operators. Cape Air should allocate its first eight aircraft to serve New England from its Hyannis, Massachusetts, headquarters: Cape Cod, Nantucket, Martha's Vineyard, Vermont and Maine, as a FAR part 135 operator while training first officers. By October 2018, Tecnam had secured 125 orders and options for the €2.35 million ($2.7 million) Traveller, forecasting a demand for 11,500 commuter aircraft over the following ten years. Tecnam planned to build 15 units during 2019; increasing to 25 aircraft in 2020 and to 35 during 2021. Cape Air should acquire eight Travellers in 2019 and 12 in 2020, and have 92 more options during the next 10 years.
---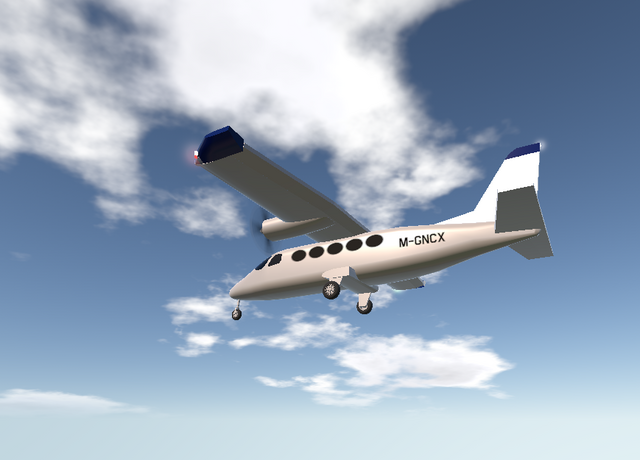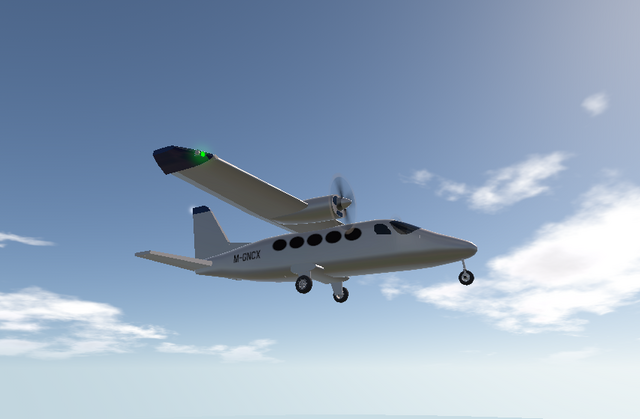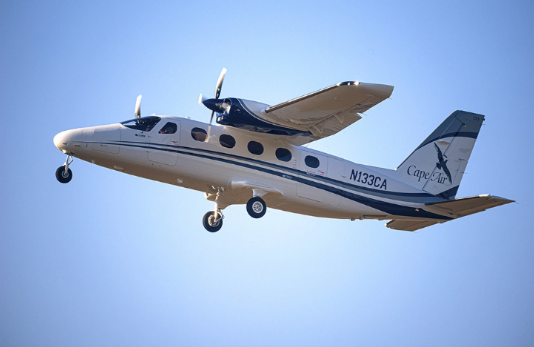 Real Photo, Credit: Wikipedia
Thank you for your attention, Enjoy it!
Specifications
General Characteristics
Successors

3 airplane(s)

+56 bonus

Created On

Android

Wingspan

56.8ft (17.3m)

Length

48.3ft (14.7m)

Height

17.7ft (5.4m)

Empty Weight

215lbs (97kg)

Loaded Weight

8,345lbs (3,785kg)
Performance
Horse Power/Weight Ratio

0.148

Wing Loading

13.6lbs/ft2 (66.2kg/m2)

Wing Area

615.6ft2 (57.2m2)

Drag Points

3108
Parts
Number of Parts

96

Control Surfaces

5

Performance Cost

524
---