The Caspian Sea Monster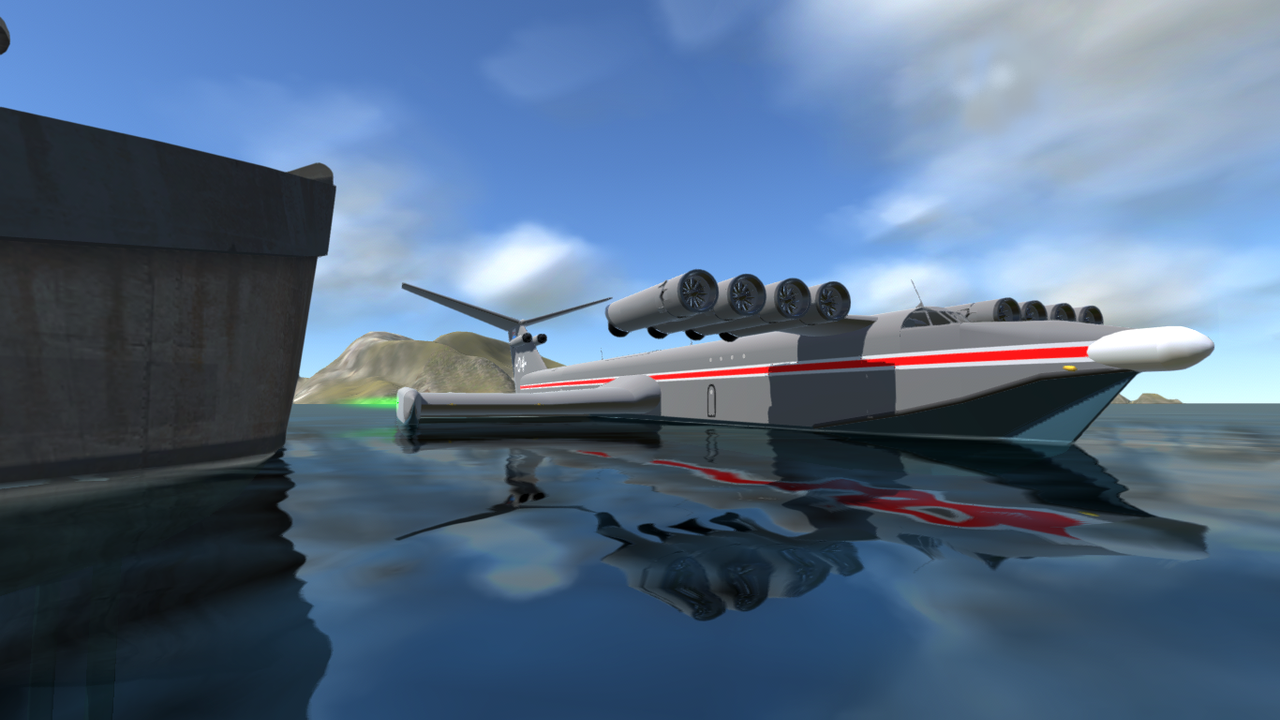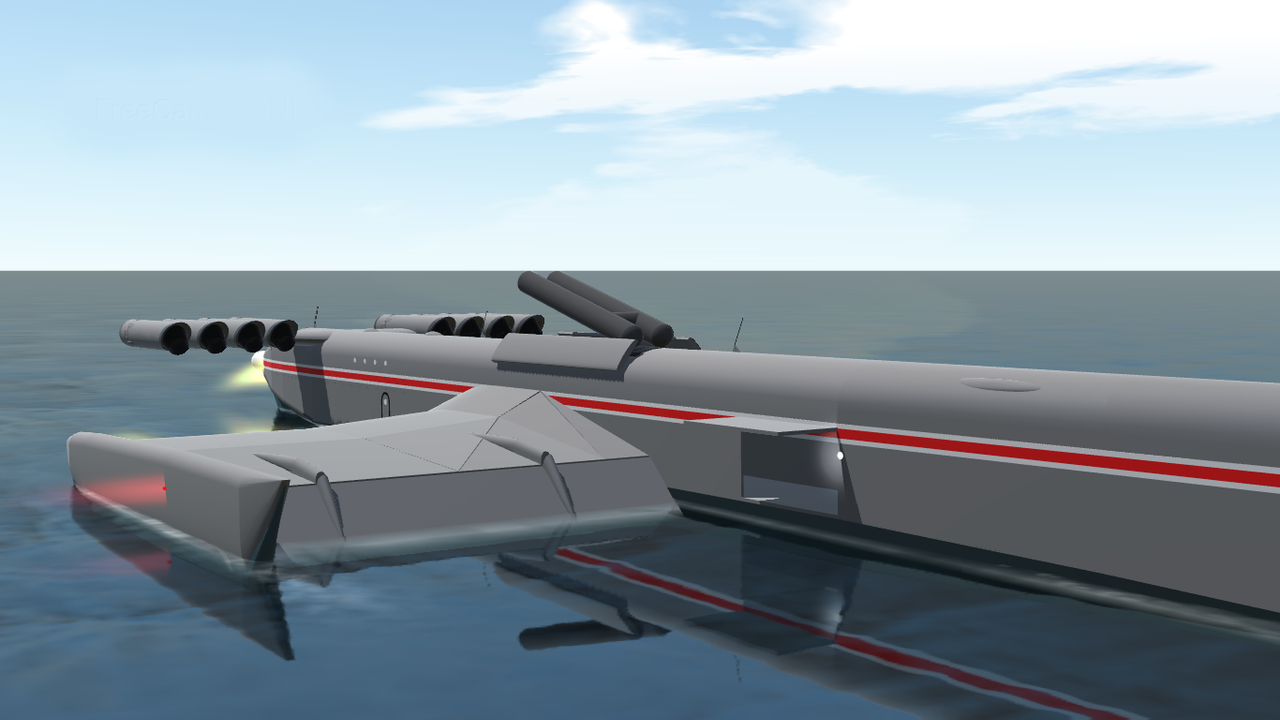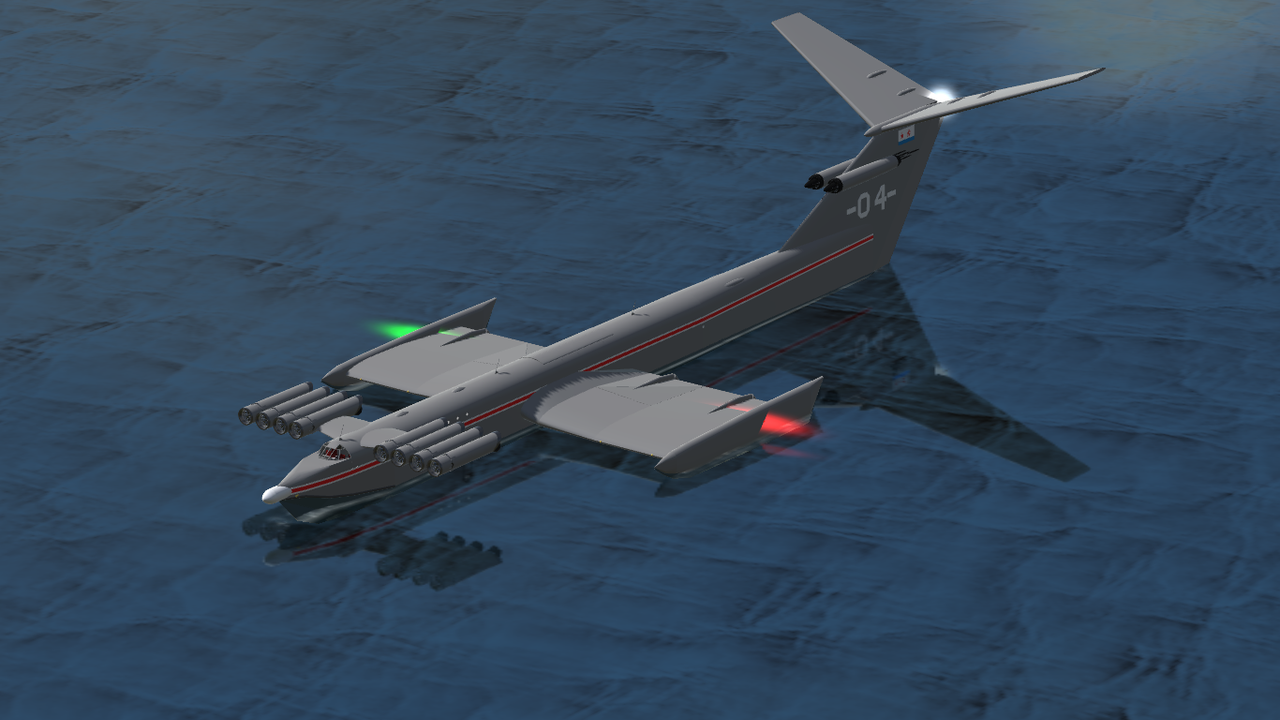 Cockpit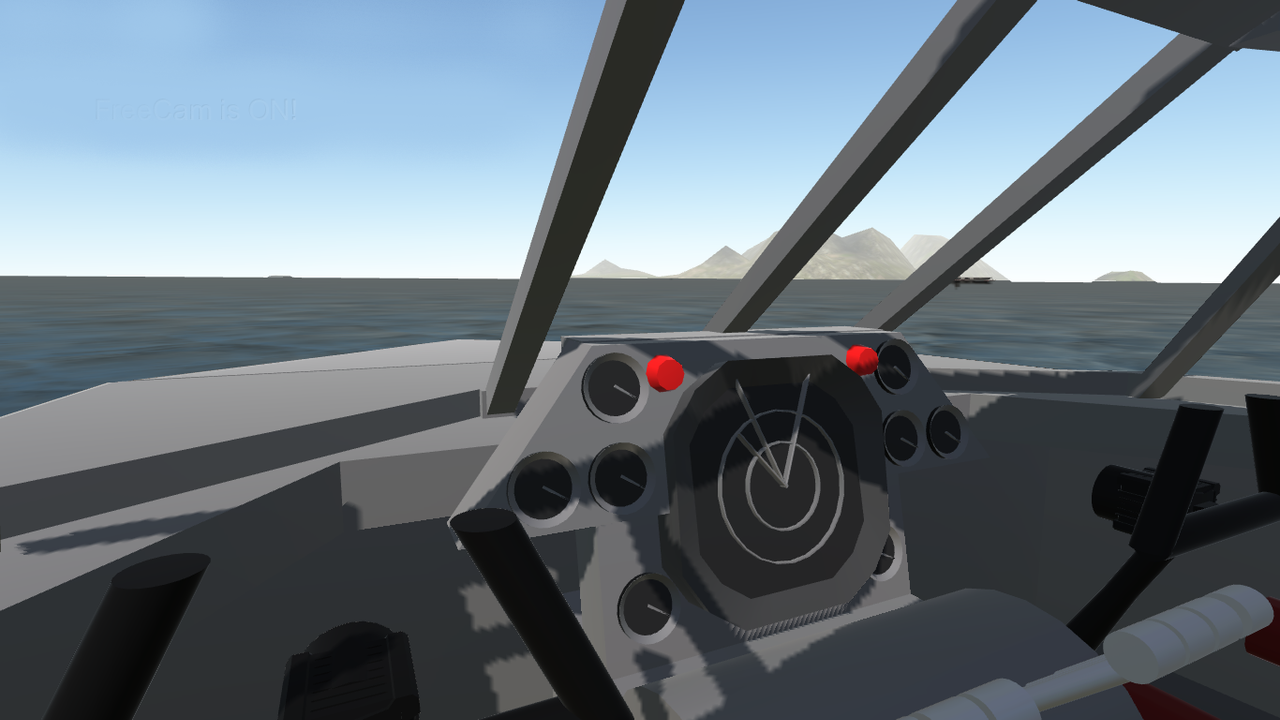 Flying and Firing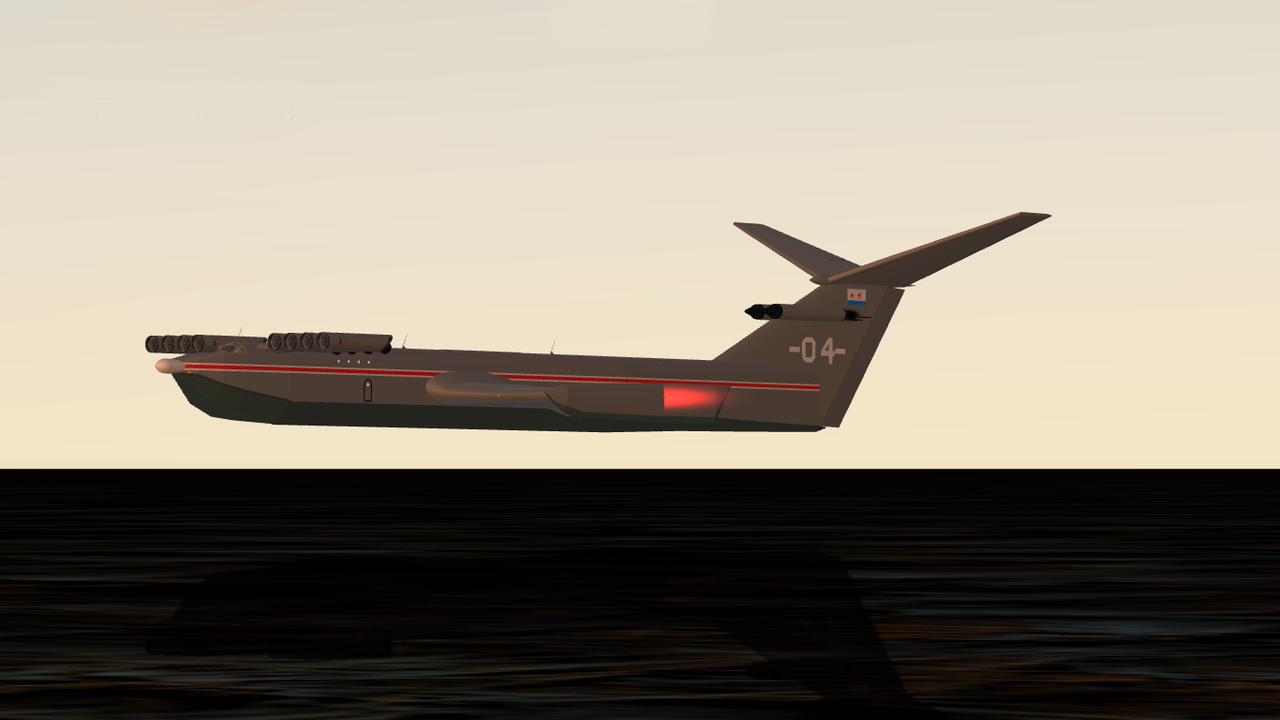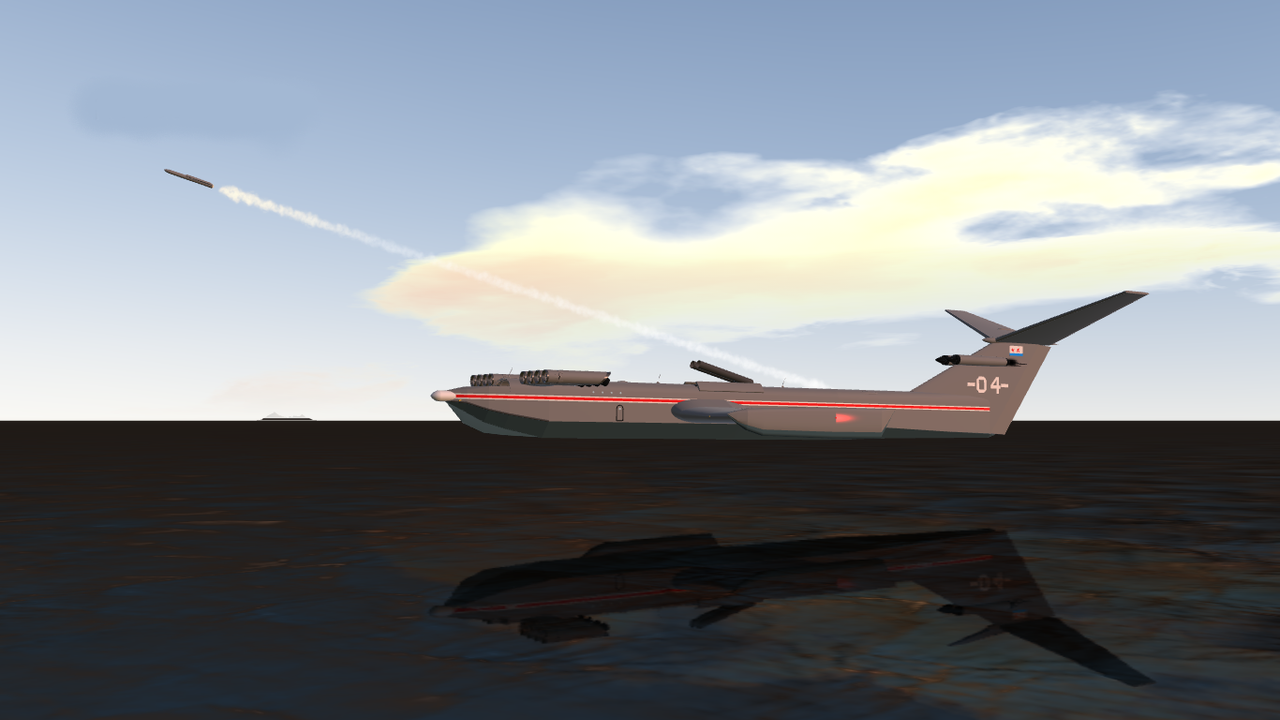 Night time Sailing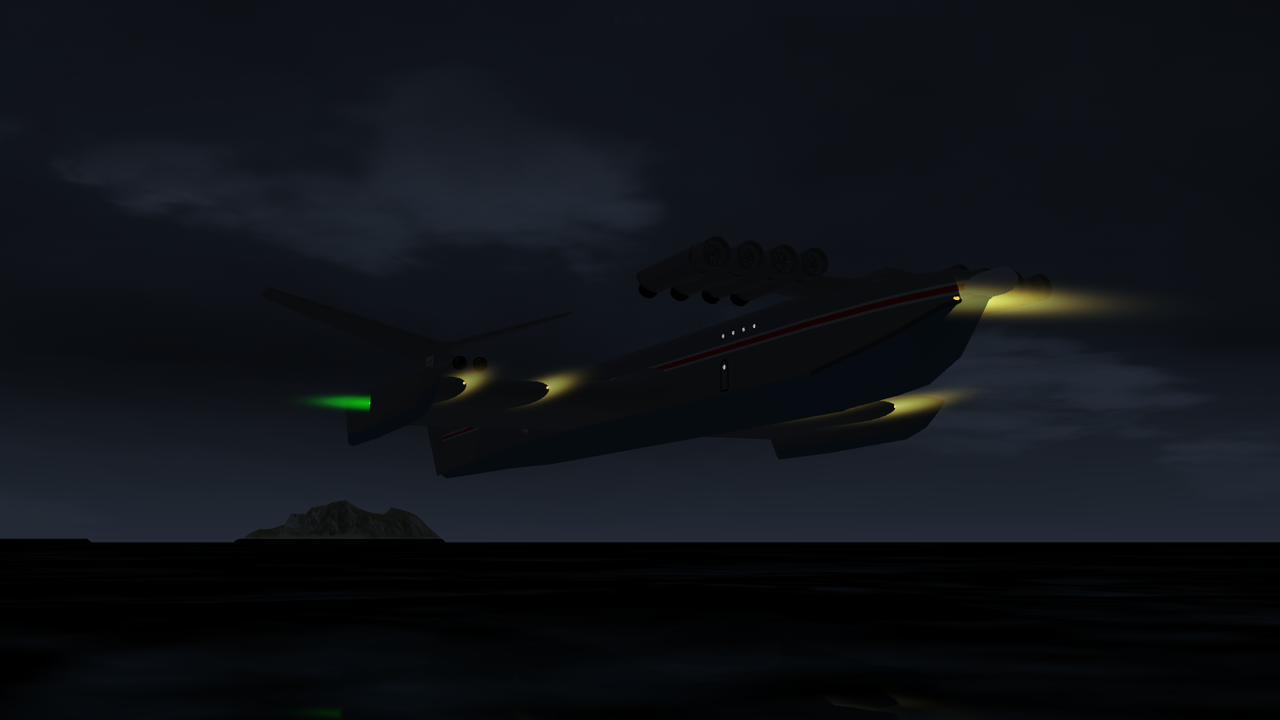 Features
-detailed interior
-detailed cockpit
-relatively low part count
-fictional dual tube anti ship missile launcher
-functional cargo door
-Lighting fixtures
AG Panel
-AG1............................Cargo door and cargo lights
-AG2............................Anti Ship Missile Tubes armed
-Landing gear............Landing Lights
-VTOL.........................Flaps
Note From the Creator
I have seen examples of Ground effect emulators in SimplePlanes such as inverted submarine controls or going away with it and using wings with fuselage tips that is extremely buoyant.
Though I want to try out one of the ground effect emulation from another vessel, that is using Heli Rotors as they have ground effect physics and boy does it skim the water with flying colours and since it does not use Inverted Submarine controls, how would one control a submarine depth but inverted, it can fly over flat islands.
To give it more playability, I took the liberty of adding a dorsal Anti-Ship Missile Launcher with 12 rounds, 6 on each side with a retractable feature to at least make it historically viable, and a functional Cargo Door at quarter Port accompanied by a lighting fixture, not normally found in the Caspian Sea Monster. And added 6 very powerful 25cm Fog Lights to add more characteristic when sailing at night.
Specifications
General Characteristics
Successors

4 airplane(s)

+28 bonus

Created On

iOS

Wingspan

125.1ft (38.1m)

Length

337.9ft (103.0m)

Height

72.7ft (22.2m)

Empty Weight

N/A

Loaded Weight

255,507lbs (115,896kg)
Performance
Power/Weight Ratio

227.038

Wing Loading

93.7lbs/ft2 (457.4kg/m2)

Wing Area

2,727.6ft2 (253.4m2)

Drag Points

223397
Parts
Number of Parts

497

Control Surfaces

1

Performance Cost

2,778
---