THIS AIRCRAFT WAS SPECIALLY DESIGNED TO BE CONTROLLED BY ARTIFICIAL INTELLIGENCE.
can also be piloted by players
AG-8 Enable/Disable Lights
The Beechcraft Bonanza is an American general aviation aircraft introduced in 1947 by Beech Aircraft Corporation of Wichita, Kansas. The six-seater, single-engined aircraft is still being produced by Beechcraft and has been in continuous production longer than any other aircraft in history. More than 17,000 Bonanzas of all variants have been built, produced in both distinctive V-tail and conventional tail configurations; early conventional-tail versions were marketed as the Debonair.
Can Operate in Airports of: Wright, Yeager and Bandit
updated version with improved landing gear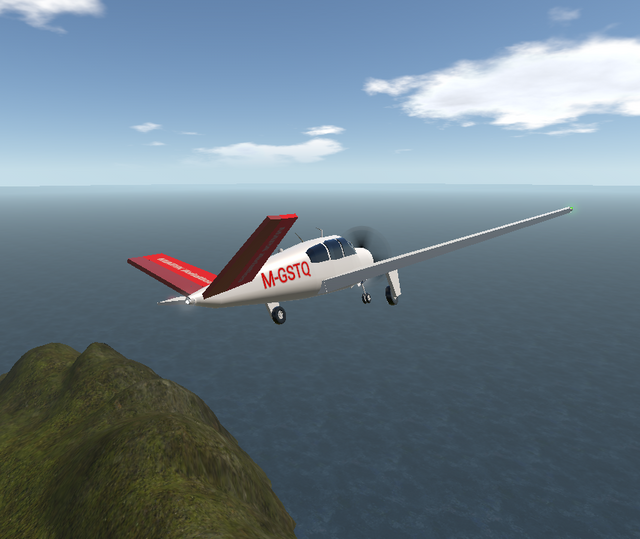 Specifications
General Characteristics
Created On

Android

Wingspan

45.7ft (13.9m)

Length

30.0ft (9.2m)

Height

10.2ft (3.1m)

Empty Weight

3,444lbs (1,562kg)

Loaded Weight

5,745lbs (2,606kg)
Performance
Horse Power/Weight Ratio

0.121

Wing Loading

20.3lbs/ft2 (99.2kg/m2)

Wing Area

282.8ft2 (26.3m2)

Drag Points

2701
Parts
Number of Parts

73

Control Surfaces

6

Performance Cost

374
---