AG1 Open canopy
AG2 Eject seat/bailout
AG3 Pull out the parachute(do this after AG2)
AG8 Weapons on/off
VTOL Flaps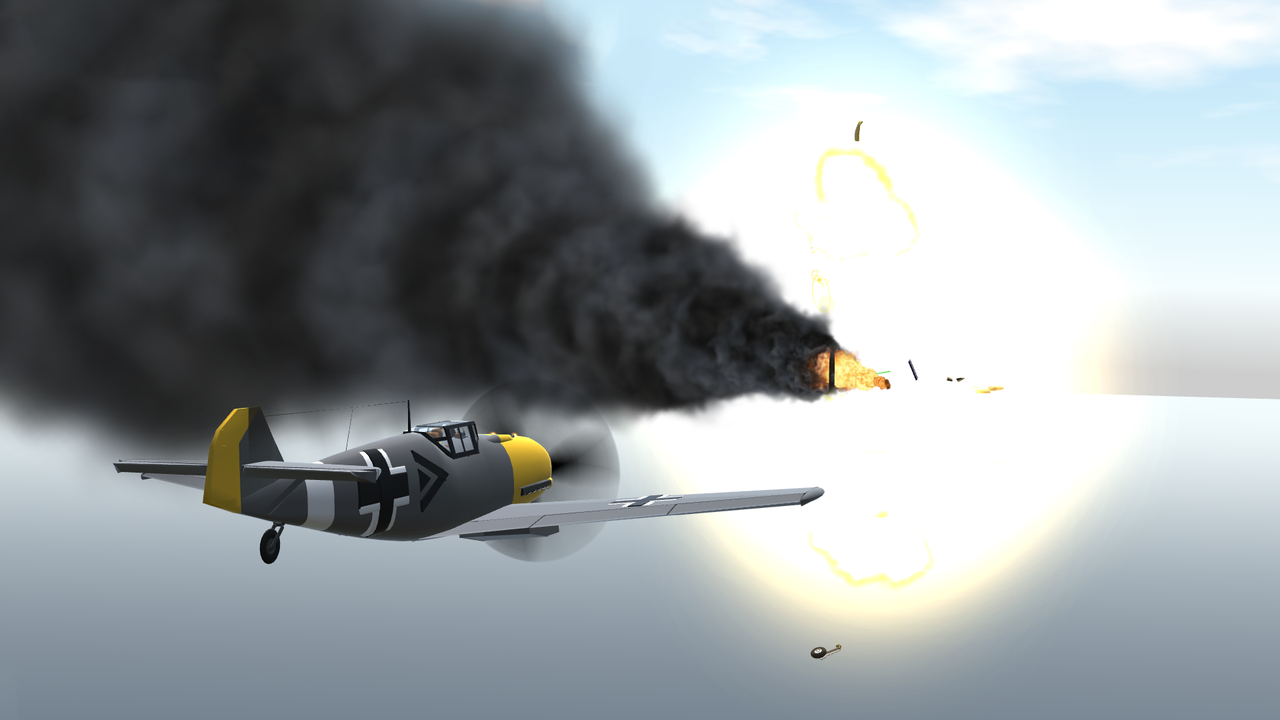 The Bf 109E (Emil) introduced structural changes to accommodate the heavier and more powerful 1,100 PS (1,085 HP) Daimler-Benz DB 601 engine, heavier armament, and increased fuel capacity.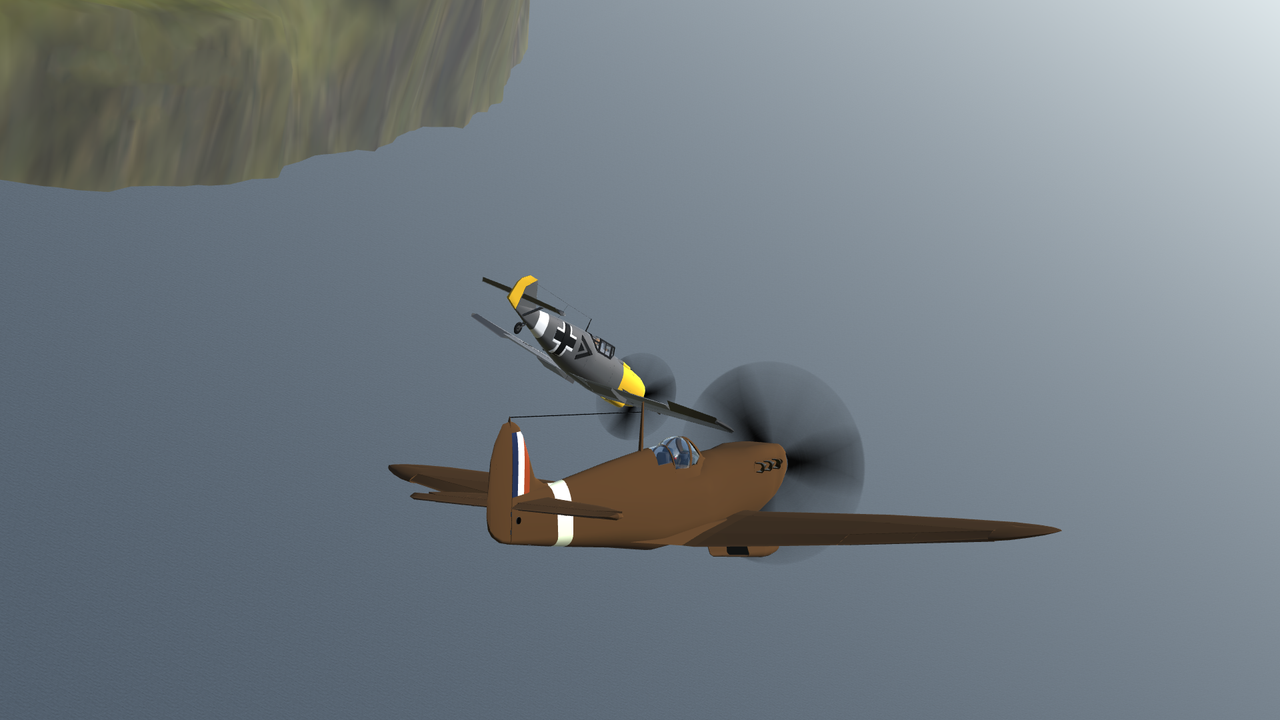 Partly due to its limited 300 km (186 mile) combat radius on internal fuel alone, resulting from its 660 km (410 mile) range limit, later variants of the E series had a fuselage ordnance rack for fighter-bomber operations or provision for a long-range, standardized 300 liter (79 US gallon) drop-tank and used the DB 601N engine of higher power output.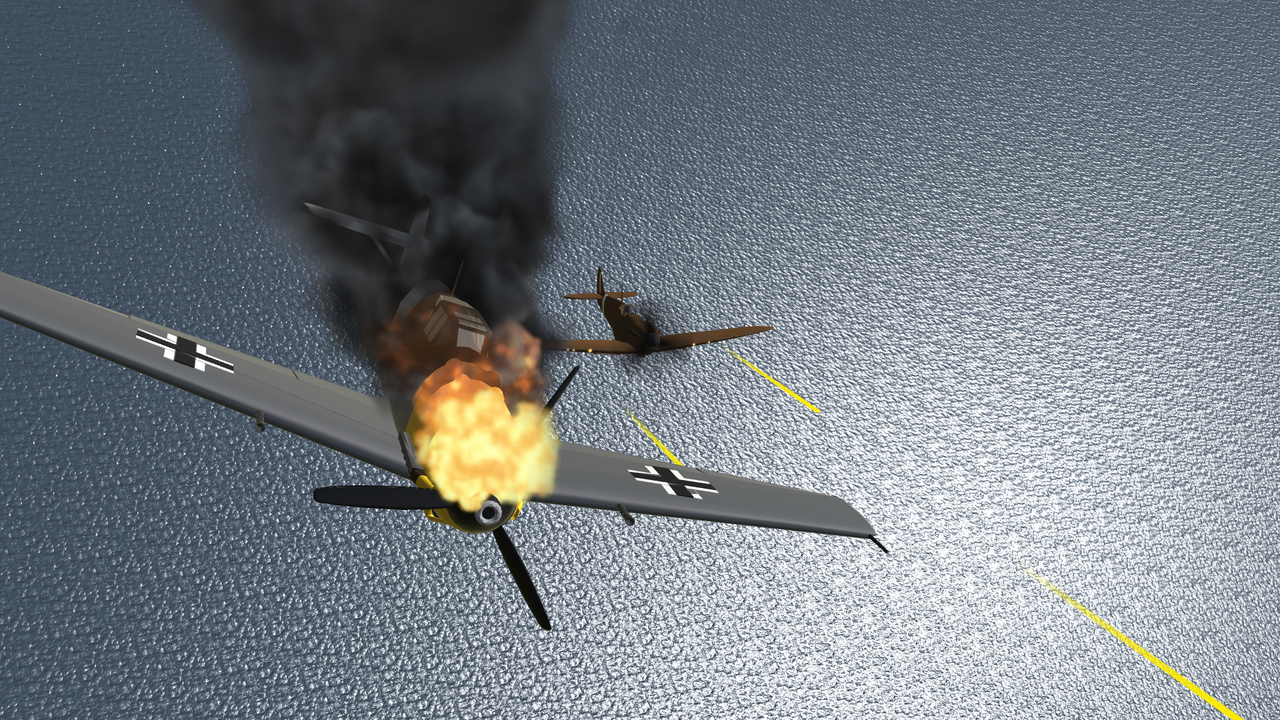 The 109E first saw service with the "Condor Legion" during the last phase of the Spanish Civil War and was the main variant from the beginning of World War II until mid-1941 when the 109F replaced it in the pure fighter role.
(Eight 109Es were assembled in Switzerland in 1946 by the Dornier-Werke, using license-built airframes; a ninth airframe was assembled using spare parts.)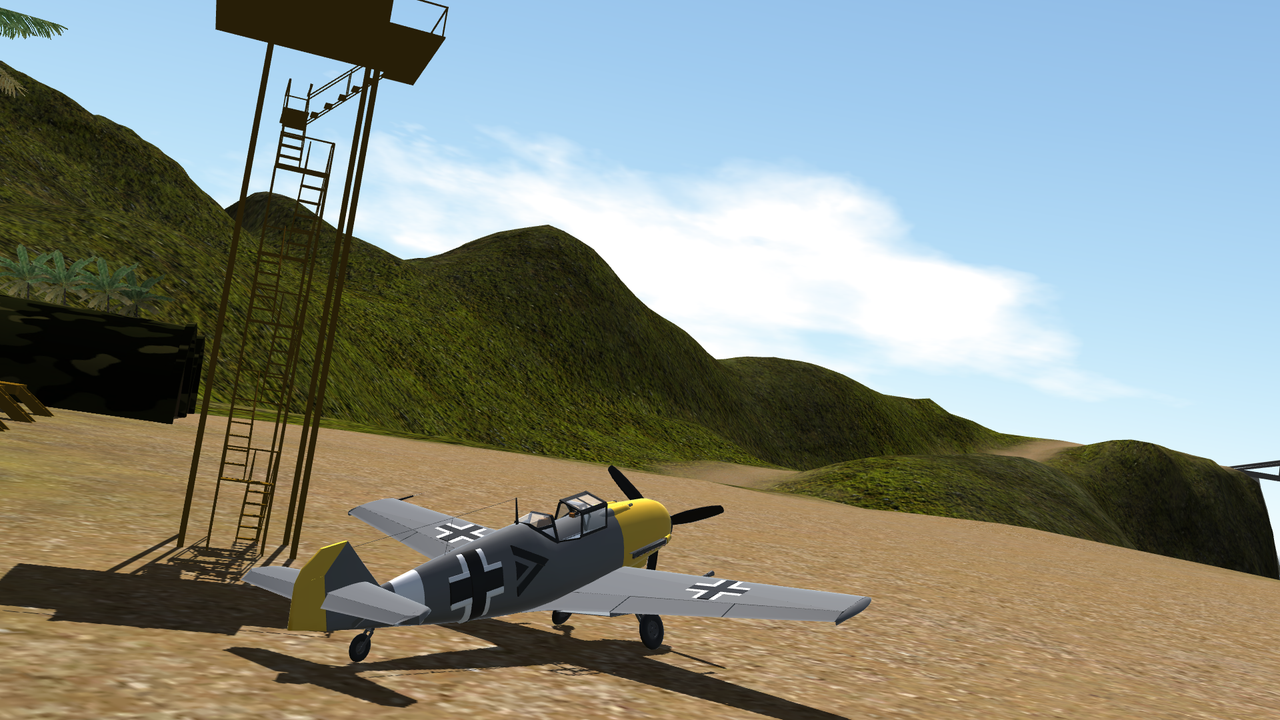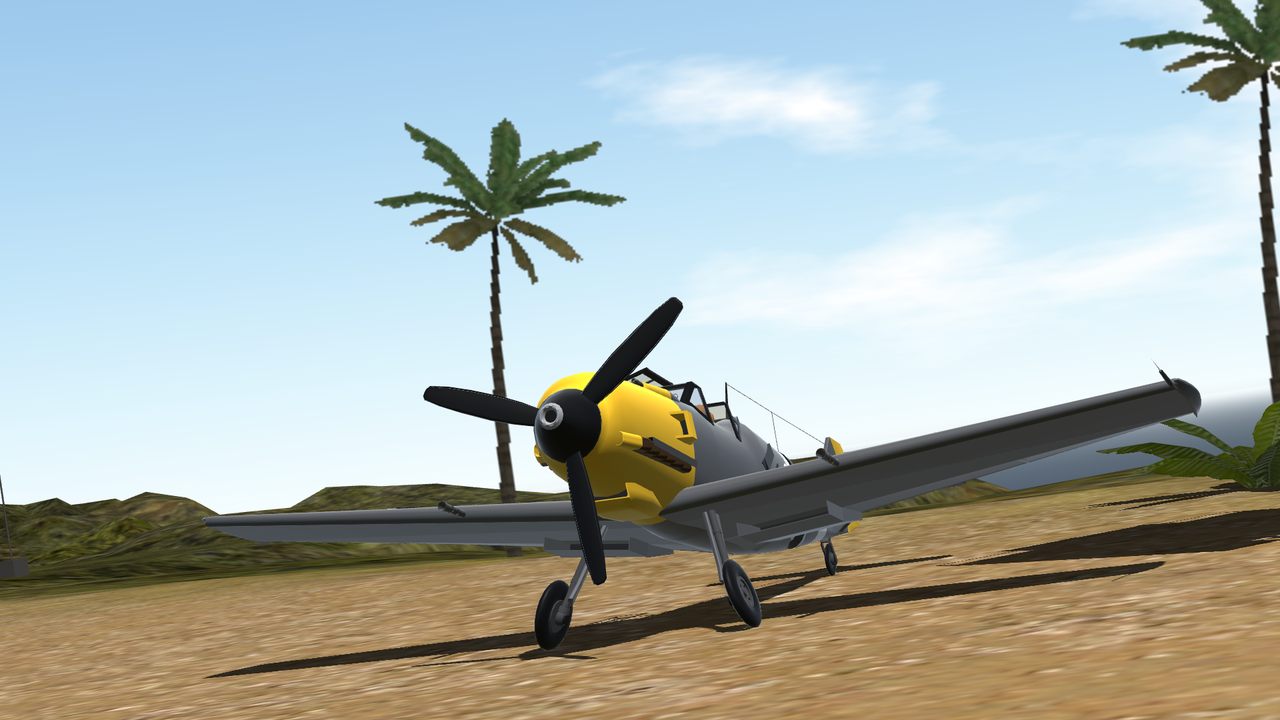 Note: This is a modified version of my Bf-109 G.14. Check it out!
Specifications
General Characteristics
Predecessor

World War II Challenge

Successors

4 airplane(s)

+63 bonus

Created On

Windows

Wingspan

34.9ft (10.6m)

Length

31.4ft (9.6m)

Height

11.0ft (3.4m)

Empty Weight

4,895lbs (2,220kg)

Loaded Weight

5,604lbs (2,542kg)
Performance
Horse Power/Weight Ratio

0.209

Wing Loading

20.9lbs/ft2 (102.0kg/m2)

Wing Area

268.2ft2 (24.9m2)

Drag Points

1634
Parts
Number of Parts

259

Control Surfaces

7

Performance Cost

1,089
---