403 doanloads that is my new record i mean it is a very big record for me.
my bigest project,first replica and silver special
---
WIKI
The Mikoyan-Gurevich MiG-21 (Russian: ?????? ? ??????? ???-21; NATO reporting name: Fishbed) is a supersonic jet fighter and interceptor aircraft, designed by the Mikoyan-Gurevich Design Bureau in the Soviet Union. Its nicknames include: Balalaika, because its planform resembles the stringed musical instrument of the same name; Olówek, Polish for "pencil", due to the shape of its fuselage,[3] and Én B?c, meaning "Silver Swallow", in Vietnamese.
Approximately 60 countries over four continents have flown the MiG-21, and it still serves many nations six decades after its maiden flight. It made aviation records, became the most-produced supersonic jet aircraft in aviation history, the most-produced combat aircraft since the Korean War and previously the longest production run of a combat aircraft (now exceeded by both the McDonnell Douglas F-15 Eagle and General Dynamics F-16 Fighting Falcon).
THIS IS MY BEST PLANE EVER IT HAS A FUNCTIONING COCKPIT WITH EJECTON SEAT,IT HAS MY CUSTOM WEAPHON "BINGO_20" IT IS FREE TO USE YOU FIND IT IN MY PROFILE POSTS,AND A WORKING RATO (ROKET BOOSTERS). HELP ME GET CLOOSER TO GOLD. HOW??WELL I SUGEST YOU UPVOTE IF YOU LIKE AND IM SHUR YOU WILL. ALSO THIS BUILDE WILL BE UPDATED BY THE TIME TO MAKE IT BETTER AND BETTER.
---
Controls:
1ag eject seat.
2ag seat parachute.
3ag drop fuel tanks.
4ag after burner.
5ag activat cockpit lights and radar.
6ag use rato (will be droped after 15s).
7ag drag shute.
8ag hook.
Pleas deactivate AG8 it befor starting.
don't forget to help me get litle closer to golde.
credits:
calebrepublicsitizen. Dan1234. Memelordmastermemes. Senalpelpmis dreamspilot.
IF I FORGOT ANY ONE PLEAS TELL ME AND ALSO REPORT BUGS
---
GALLERY
(Thank you MemelordMASTERMEMES for taking these photos)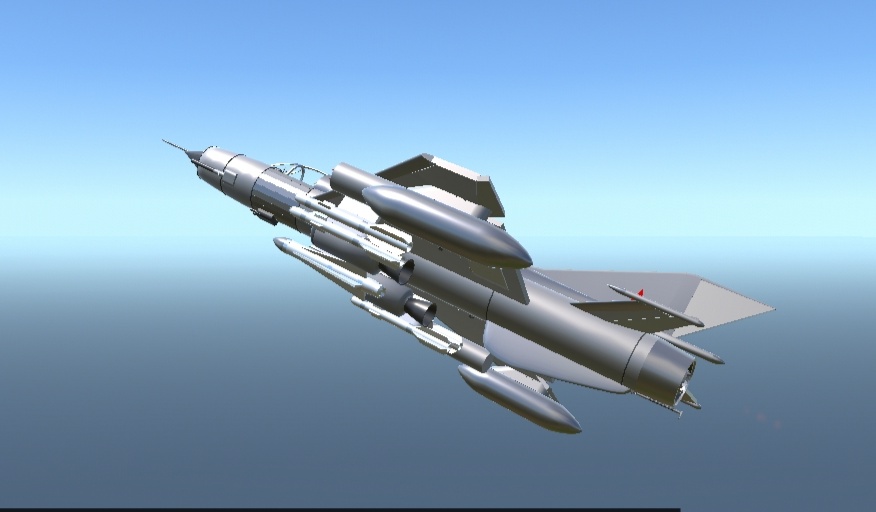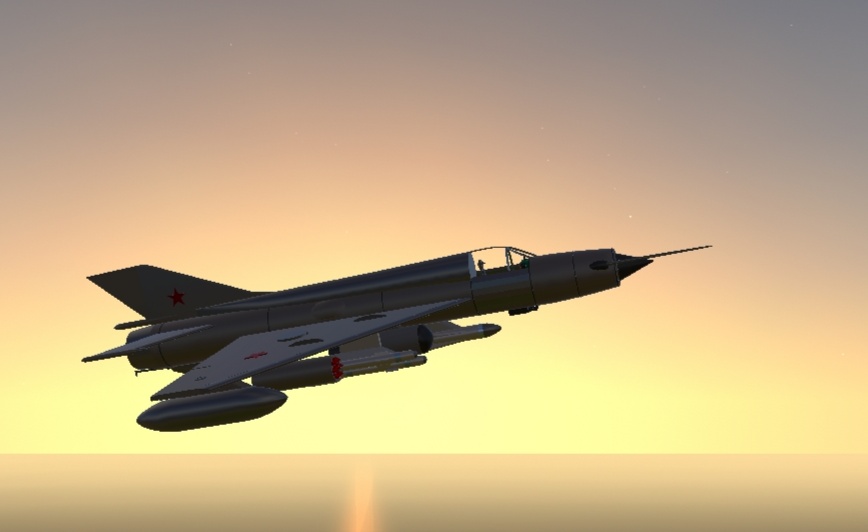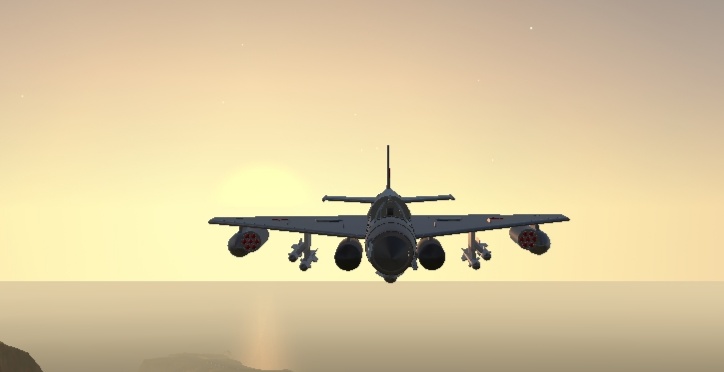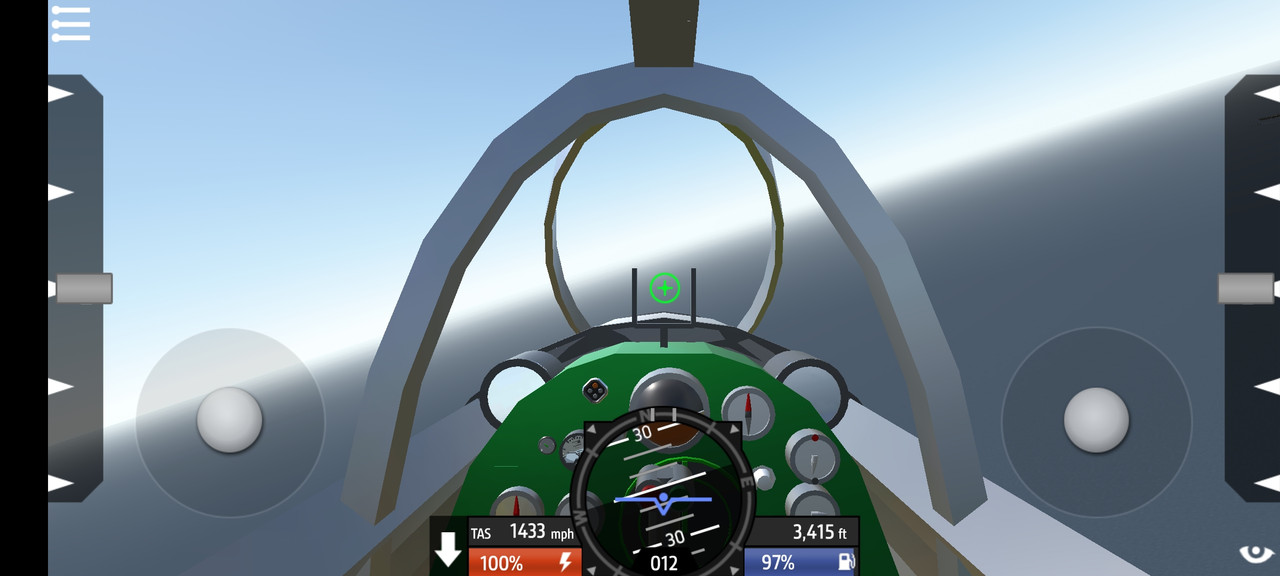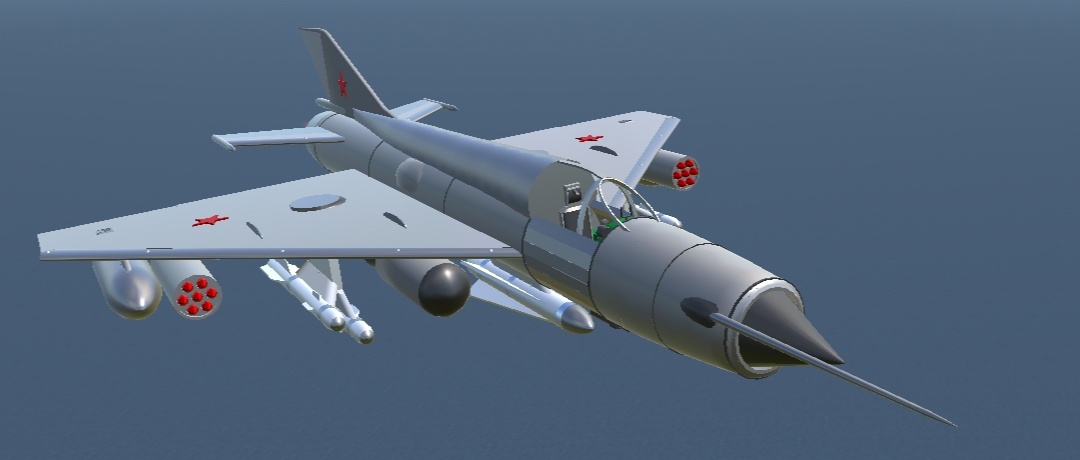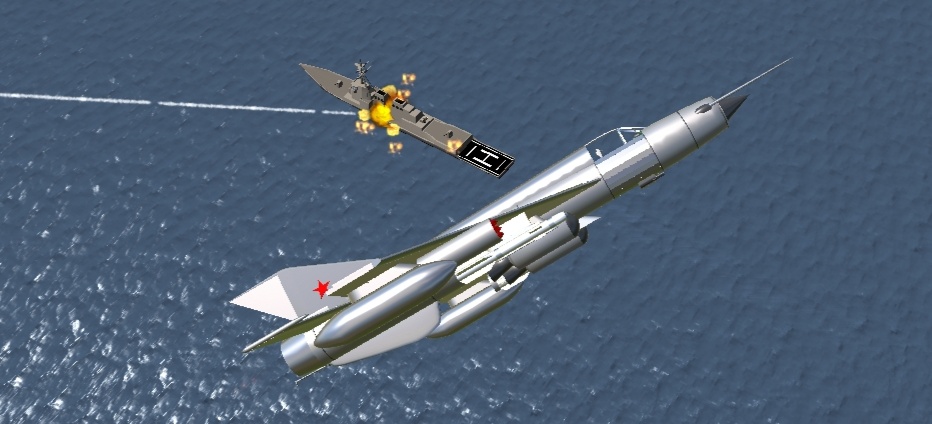 Specifications
General Characteristics
Predecessor

mig21 test

Created On

Android

Wingspan

37.1ft (11.3m)

Length

54.2ft (16.5m)

Height

14.2ft (4.3m)

Empty Weight

15,626lbs (7,087kg)

Loaded Weight

31,059lbs (14,088kg)
Performance
Power/Weight Ratio

2.17

Wing Loading

59.8lbs/ft2 (291.8kg/m2)

Wing Area

519.7ft2 (48.3m2)

Drag Points

754
Parts
Number of Parts

442

Control Surfaces

5
---