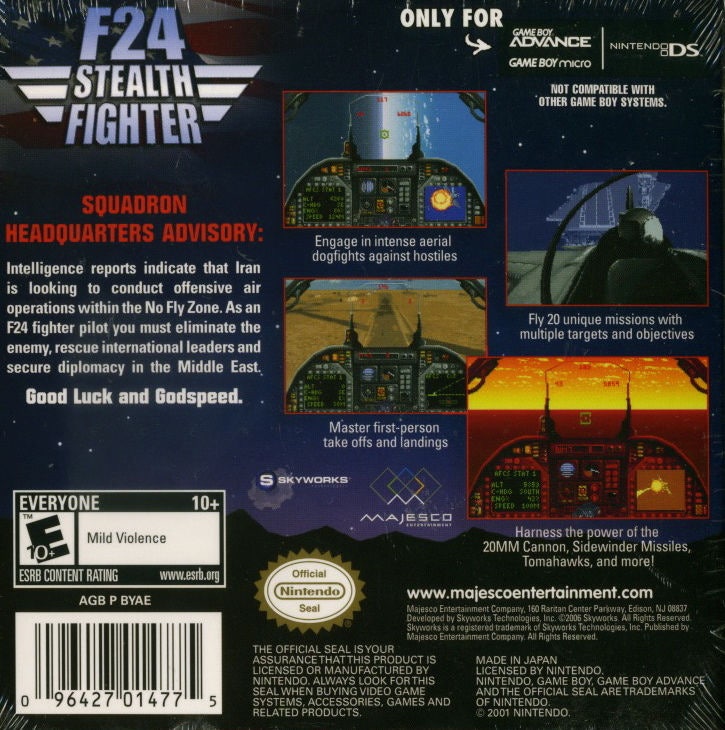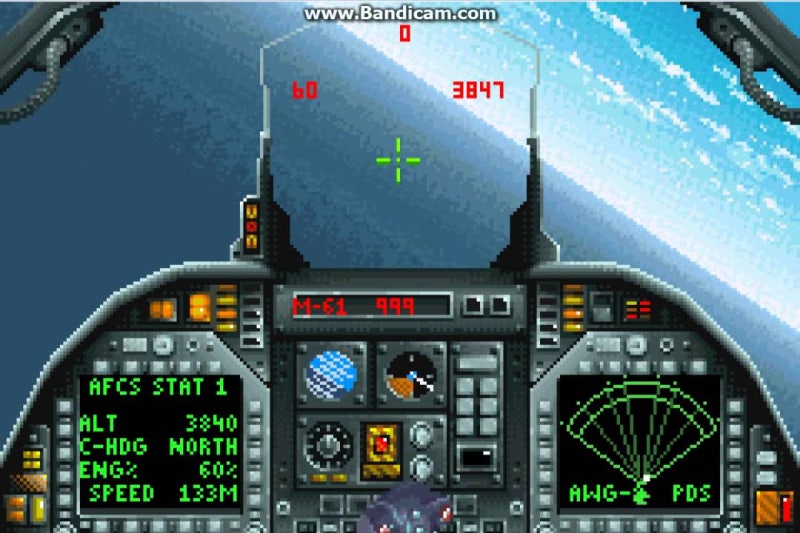 F-24 Stealth Fighter Simulation
This game was first released on GBA and later remastered to DS.
It's a refreshing game that makes 2D graphics look like 3D graphics, and it was a satisfying graphic when I was a kid.
But the GameSpot, like AVGN, didn't give a good evaluation...
This post was created to remind I of this game and implement it in SimplePlanes.
Most of the characteristics that exist in the game have been put in, but a few have been taken out!
---
example)
I have not implemented the total firing limit system, which was pointed out negatively in Gamespot. / Because of my lack of technology, I couldn't implement the change of HUD when I changed the missile type.
---
Download and have fun!
Specifications
General Characteristics
Created On

Android

Wingspan

18.9ft (5.8m)

Length

17.5ft (5.3m)

Height

11.0ft (3.4m)

Empty Weight

1,323lbs (600kg)

Loaded Weight

13,742lbs (6,233kg)
Performance
Power/Weight Ratio

9.812

Wing Loading

20.0lbs/ft2 (97.5kg/m2)

Wing Area

688.2ft2 (63.9m2)

Drag Points

1907
Parts
Number of Parts

79

Control Surfaces

6

Performance Cost

747
---