My first guided missile cruiser :D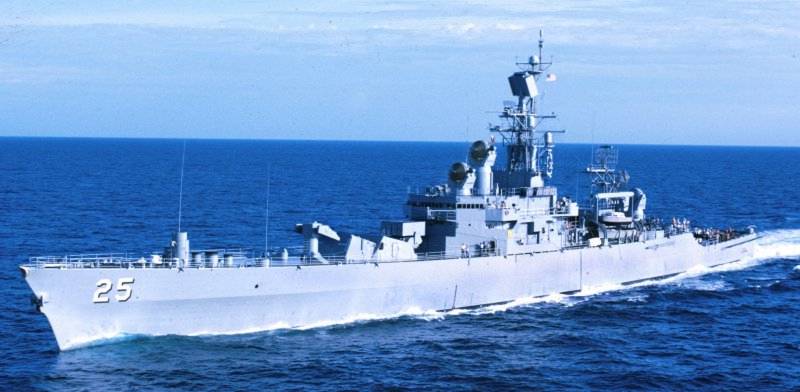 USS Bainbridge (DLGN-25/CGN-25) was a nuclear-powered guided missile cruiser in the United States Navy, the only ship of her class. Named in honor of Commodore William Bainbridge, she was the fourth US Navy ship to bear the name. With her original hull classification symbol of DLGN (nuclear-powered guided missile destroyer leader, called a "frigate" at the time), she was the first nuclear-powered destroyer-type ship in the US Navy, and shared her name with the lead ship of the first US Navy destroyer class, the Bainbridge-class destroyers. Deactivated in October 1995, Bainbridge decommissioned in September 1996. She was towed to Bremerton, Washington in mid-1997, and in October of that year entered dry dock to begin "recycling," the process by which nuclear-powered warships are scrapped.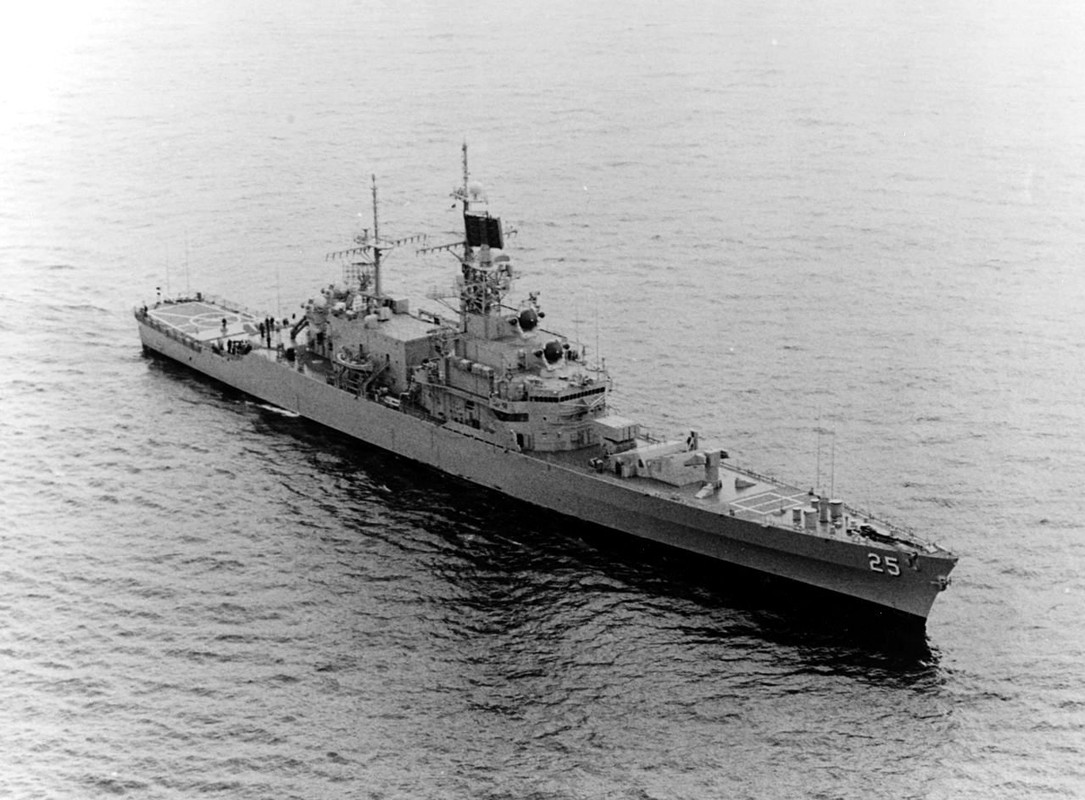 Bainbridge was designed and built by Bethlehem Shipbuilding Corporation at Fore River Shipyard at Quincy, Massachusetts. Commissioned in October 1962, she shook down off the East Coast and in the Caribbean area until February 1963, when she began her first Mediterranean deployment. This included demonstrations of her long-range high-speed dash capabilities and operations with the nuclear-powered aircraft carrier Enterprise. Bainbridge returned to the Mediterranean Sea in May 1964, this time joining Enterprise and the guided missile cruiser Long Beach to form the all-nuclear-powered Task Force 1. At the end of July, the three nuclear powered ships began Operation "Sea Orbit", a 30,565 mile, 65 day unrefueled cruise around the world.
Controls:
Throttle: Drive cruiser
AG1+Throttle: Drive cruiser reverse
AG2: Activate and adjust forward RIM-66 Standard launcher
AG3: Activate and adjust aft RIM-66 Standard launcher
AG5: Activate left RGM-84 Harpoon launcher
AG5+Trim: Activate and adjust left torpedo launcher
AG6: Activate right RGM-84 Harpoon launcher
AG6+Trim: Activate and adjust right torpedo launcher
Yaw: Steer cruiser
Credits to @MintLynx for the AN/SPG-55 fire control radar, RGM-84 Harpoon launcher, and RIM-66/67 missile launcher.
Specifications
General Characteristics
Created On

Windows

Wingspan

61.1ft (18.6m)

Length

565.0ft (172.2m)

Height

158.4ft (48.3m)

Empty Weight

N/A

Loaded Weight

784,901lbs (356,025kg)
Performance
Horse Power/Weight Ratio

0.007

Wing Loading

N/A

Wing Area

0.0ft2 (0.0m2)

Drag Points

188
Parts
Number of Parts

575

Control Surfaces

0

Performance Cost

1,745
---