In a parallel universe somewhen
His Majesty's Aircraft
Fatal Blow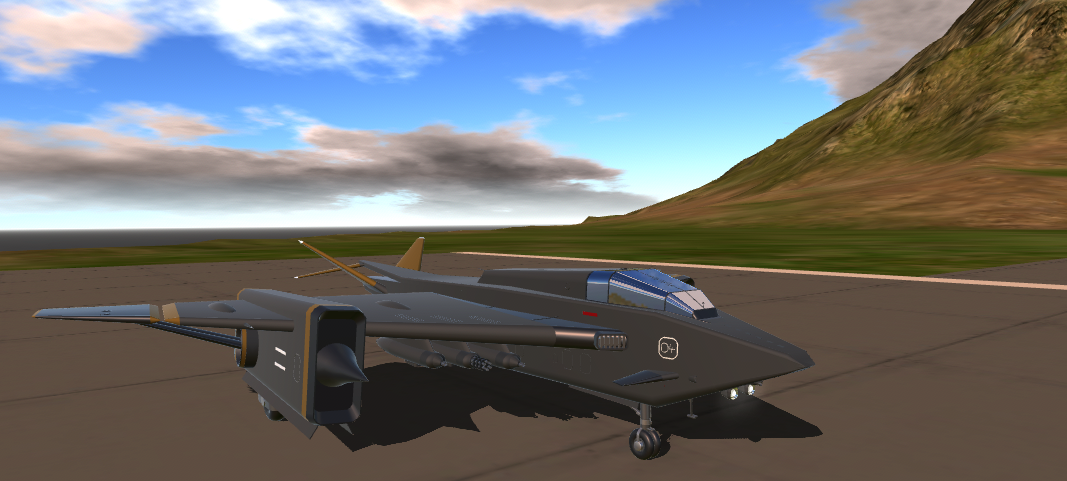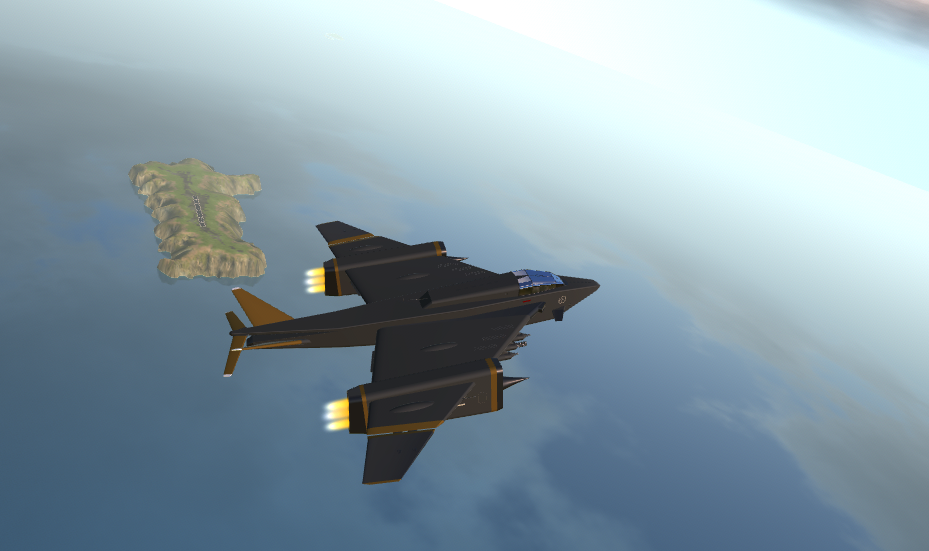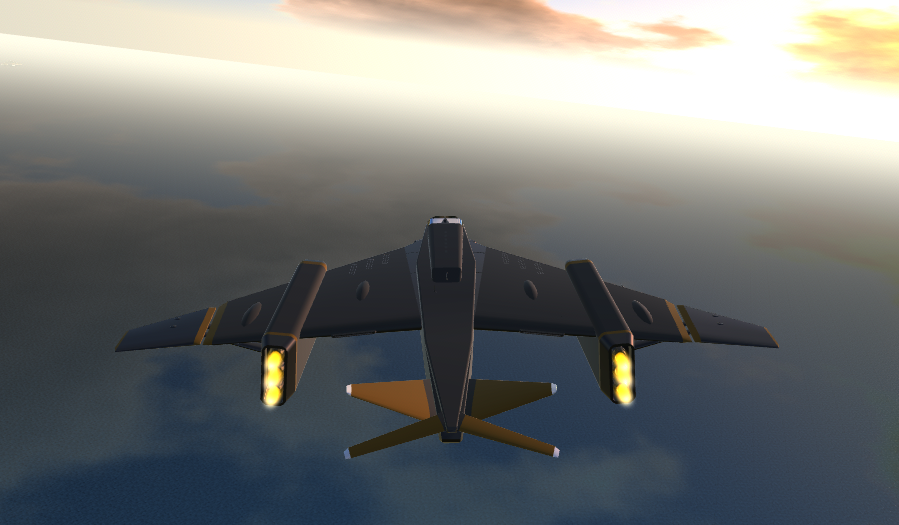 Take-off and low-speed flight
VTOL half way down to set Canards. Apply full throttle and rotate at 300mph. Once airborne, VTOL centre to raise Canards then raise the landing gear. Set throttle and trim as required.
High-speed flight
AG1 on to engage boost engines. Adjust throttle and trim as required.
Landing
AG1 off to power down boost engines. For final approach and landing, use 5% throttle and VTOL fully down to set Canards. On touchdown, cut throttle and brake gently.
Taxiing
Max 2% throttle and Yaw.
AG1 High Speed Engines.
AG2 Machine Guns.
AG3 Rotary Cannon.
AG4 Nose Cannon.
Built by Pilot and crew, from a salvaged Imperial Fighter fuselage.
Sponsored by Plateau Traders' Guild.
His Majesty's Aircraft "Fatal Blow" is a singe-seat, high speed interceptor, tasked with getting airborne as quickly as possible in order to engage enemy aircraft before they reach our territory. The craft has a 2 stage propulsion system that uses 2 of the 6 engines for take-off, low speed cruise and landing, and all 6 engines for military climb and high speed flight.
The craft is armed with 4 wing-mounted Machine Guns, 2 wing-mounted Rotary Cannon, and a Nose mounted Cannon with 170 explosive rounds.
Footnote
Lots of silly and conceptually flawed ideas on this build, so that is fake, those are fake, those are fake and so are those.
Specifications
General Characteristics
Created On

iOS

Wingspan

48.7ft (14.9m)

Length

45.8ft (14.0m)

Height

10.6ft (3.2m)

Empty Weight

-4,734,385lbs (-2,147,483kg)

Loaded Weight

11,685lbs (5,300kg)
Performance
Power/Weight Ratio

17.309

Wing Loading

27.4lbs/ft2 (133.9kg/m2)

Wing Area

426.2ft2 (39.6m2)

Drag Points

4223
Parts
Number of Parts

410

Control Surfaces

4
---