Welcome to my first heli challenge!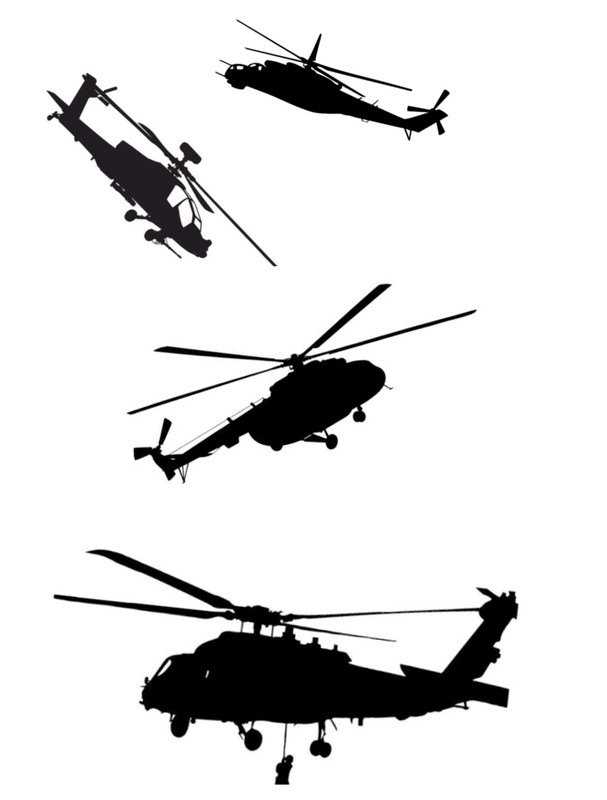 As the name implies, the theme of the challenge is to make an attack helicopter.
Introduction:
Your task is to create something related to attack helicopter wether it is American, Russian, French, British German, Japanese or Swedish etc etc
The only thing that matters is it's armament, handling and are used from between 1960s and 2021s.
No other helicopter, only attack helicopters aka helicopter gunships.
---
Examples:
America- AH-64 Apache
Russia- Mil mi-25
UK- Westland Lynx
Germany- Eurocopter Tiger
France- Aérospatiale Gazelle
Japan- Kawasaki OH-1
Sweden- UH-60 Blackhawk
---
Rules:
1- Must be a replica, mass produced , working prototypes and fictional buildsare only allowed.
2- Must be asuccessor, the more successor I get the more profit you earn in you hard work
3- The time period considered is located between 1960s and 2021s. (Present)
4- Part count should be 500 to 600 parts not more than that.
5- Modified varients of other's aircrafts will not be considered.
6- No mods are allowed like glass mod,Instrument mod etc etc.
7- Max entry is upto3.
Depending on the number of entries, I will select about 3 entries each with gradings.
---
Judged by:
Weapon Armament= 1-10 points
Overall look= 1-10 points
Handling= 1-10 points
Manuverablity= 1-10 points
---
Prizes
Winner will get 30 upvotes and a spotlight if possible and an upvote in their popular aircraft.

2nd will get 20 upvotes and spotlight if possible.

3rd will get 10 upvotes.

Others will get an upvote from me.

---
Deadline is 30/5/21.
Be creative and use your own idea, Good luck.
Edit: If you lack ideas do some research or you can even tell me.
---
Specifications
General Characteristics
Successors

10 airplane(s)

+580 bonus

Created On

Android

Wingspan

1.6ft (0.5m)

Length

3.3ft (1.0m)

Height

1.6ft (0.5m)

Empty Weight

551lbs (250kg)

Loaded Weight

551lbs (250kg)
Performance
Wing Loading

439,839.3lbs/ft2 (2,147,483.6kg/m2)

Wing Area

0.0ft2 (0.0m2)

Drag Points

127
Parts
Number of Parts

1

Control Surfaces

0
---