New Version out now!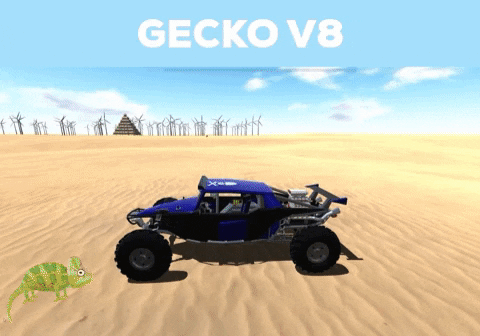 Desert Racing at it's finest!
>>Mobile Version<< (Doesn't require mods)
The Scorpion V8 will take you into a new dimension of breathtaking OffRoad-Racing action in SimplePlanes!
With it's characteristic big bore shocks and dampers aswell as the independent front wheels and solid rear axle suspension this baby can take you anywhere you wanna go!
---
Features:
Gyroscopic Stability System (GSS)
Gyroscopic Air Control (GAC)
Working headlights by Gestour's Lights Mod
Working RPM-gauge
Working switch-panel
Working pedals and steering wheel
Realistic suspension with progressive springs for extra-smooth ride
Reinforced suspension parts and floor panels
Simulated g-forces (headbobbing) in cockpit-view
Detailed body based on the Bone Smasher (collab between Mod and me)
Detailed engine model based on komuhachi's V8 Engine
Working hanging dice (by Mod)
---
Performance:
0-60 MPH: 2:50 seconds
60-0 MPH: 3 seconds
Topspeed: 240 MPH
Recommended maximum speed for offroad driving: 120 MPH
I advise to turn the Gyro off on flat and slightly bumpy ground for better steering response, but turn it on for medium to very bumpy surfaces with long jumps to increase driving stability and prevent the vehicle from flipping.
---
Controls:
Pitch = Forwards/Backwards
Roll = Left/Right
AG1 = Lights
AG2 = Activate Gyro Roll-Aircontrol (requires Gyro to be active)
AG3 = Activate Gyro Pitch-Aircontrol (requires Gyro to be active)
AG8 = Enable/Disable Gyro Stability- and Aircontrol
---
GIFs:
360° View: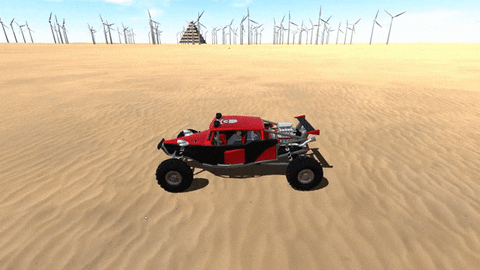 Cockpit:

Suspension in Action: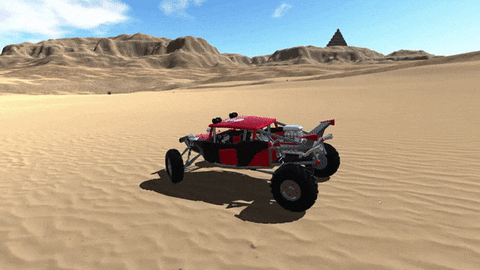 Headbobbing in Action: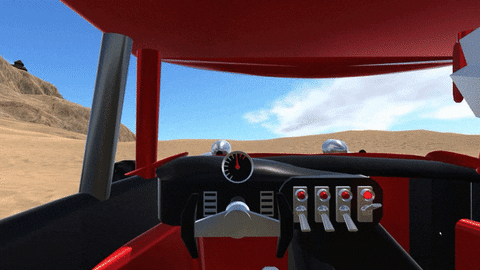 Jumping without GSS: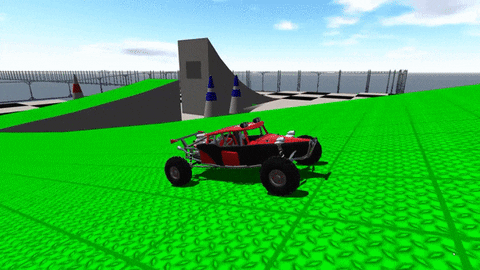 Jumping with GSS: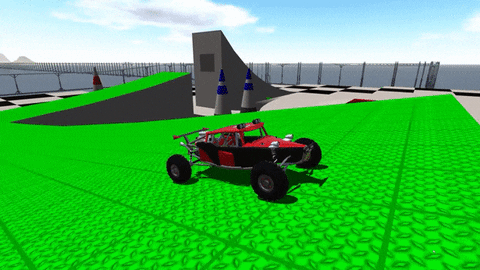 Specifications
General Characteristics
Successors

1 airplane(s)

+14 bonus

Created On

Windows

Wingspan

14.4ft (4.4m)

Length

26.8ft (8.2m)

Height

11.6ft (3.5m)

Empty Weight

9,870lbs (4,476kg)

Loaded Weight

10,185lbs (4,619kg)
Performance
Horse Power/Weight Ratio

0.024

Wing Loading

1,682.2lbs/ft2 (8,213.3kg/m2)

Wing Area

6.0ft2 (0.6m2)

Drag Points

7325
Parts
Number of Parts

689

Control Surfaces

0

Performance Cost

2,470
---