This is a Perfection level build meaning everything is exactly perfect.
---
The only thing missing is engravings
this is a replica of a popular student trumpet

---
Functions:
AG 1-3 move valves
---
Final Notes: By the time I have published this every instrument I own or has been published. I have already made a trumpet but it was a Stradivarius and was also the first instrument I had ever made so the appearances lack slightly. The TR300H2
That is above is to date the most realistic trumpet in SimplePlanes. Also it has 0 weight or drag so if you want to make it fly then go for it.
---
Links:
All the instruments I have ever made are posted in my bio
Link to the old Stradivarius trumpet
---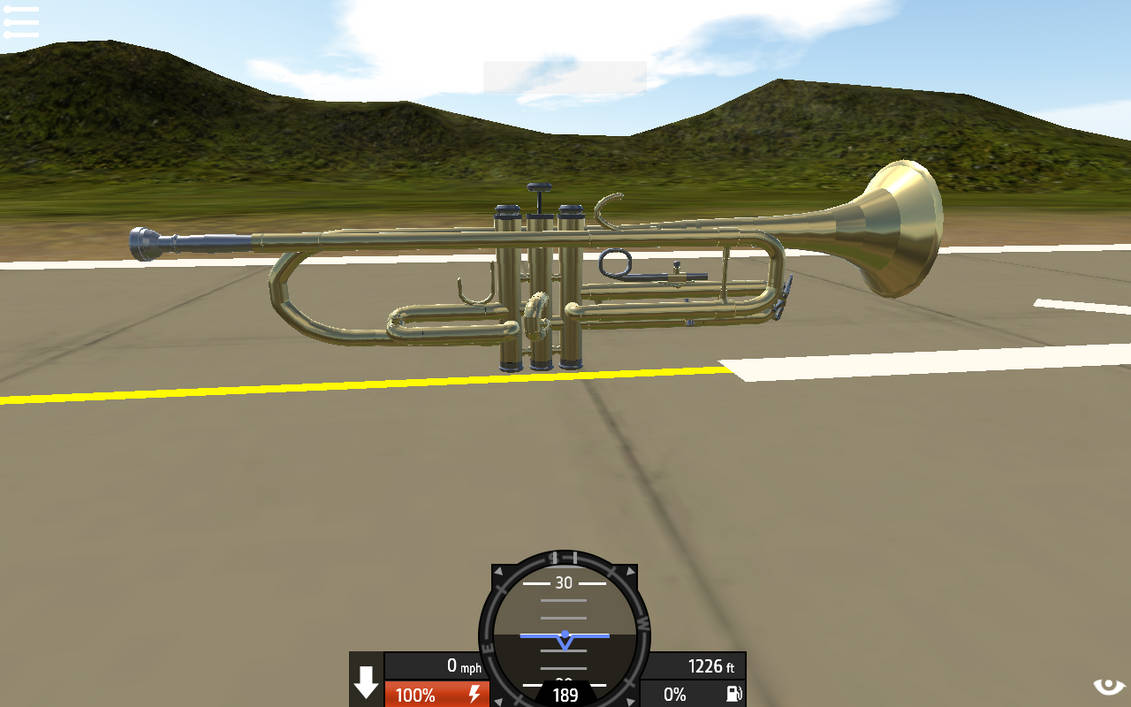 Specifications
General Characteristics
Created On

Mac

Wingspan

17.9ft (5.5m)

Length

79.2ft (24.1m)

Height

22.3ft (6.8m)

Empty Weight

1,354lbs (614kg)

Loaded Weight

1,354lbs (614kg)
Performance
Wing Loading

-439,839.3lbs/ft2 (-2,147,483.6kg/m2)

Wing Area

0.0ft2 (0.0m2)

Drag Points

4662
Parts
Number of Parts

751

Control Surfaces

0
---