This aircraft follows all the basic AI requirements. It is specially designed for Artificial Intelligence [AI] to simulate air traffic, it is able to land and take off with extreme precision at the main airports in the game, it is also a playable aircraft, you can enjoy air collisions, target shooting or just enjoy of a more realistic air traffic.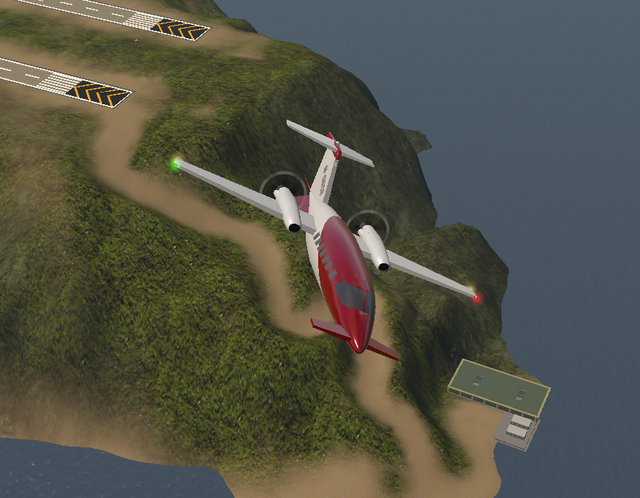 MAPA Aviation · 2023
---
Wiki:
The Piaggio P.180 Avanti is an Italian executive transport aircraft with twin turboprop engines mounted in pusher configuration. It seats up to nine people in a pressurized cabin and may be flown by one or two pilots. The design is of three-surface configuration, having both a small forward wing and a conventional tailplane, as well as its main wing, with the main wing spars passing behind the passenger cabin area.
A 1980s wave of new-generation planes, developed to appeal to Fortune 500 clients, included Piaggio's Avanti and Beech Aircraft Corp.'s very similar Starship. Engineering studies for the airplane that would eventually be named Avanti began in 1979 and designs were tested in wind tunnels in Italy and the United States in 1980 and 1981, conducted by Professor Jan Roskam from the University of Kansas (using Wichita State University's wind tunnel and Boeing's transonic wind tunnel in Seattle) along with Professor Gerald Gregorek at Ohio State University (using OSU's 2D pressure wind tunnel).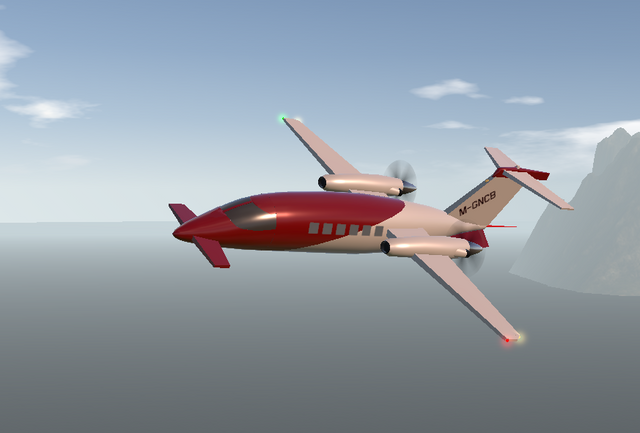 Piaggio's chief engineer, Alessandro Mazzoni, filed in 1982 to patent the Avanti design. Beginning in 1983, Gates Learjet partnered with Piaggio to develop a fuselage for the new aircraft (referred to as Gates Piaggio GP-180). Learjet's design influence can be seen in the steeply raked windshield and the two large ventral delta fins under the tail. At high angles of attack these delta fins provide a nose-down pitching moment and help to avoid a potential stall, and they increase stability in flight by damping yaw and Dutch roll.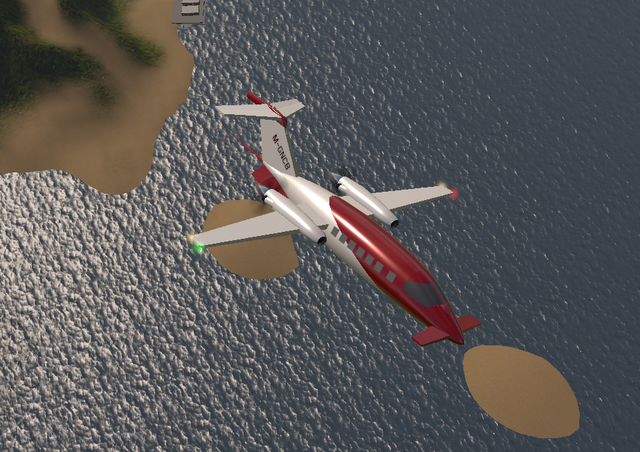 Gates Learjet's financial problems ended their collaboration in January 1986, but Piaggio continued the project, and the first prototype flew on 23 September 1986. The P.180 Avanti received Italian certification on 7 March 1990 and American certification was obtained on 2 October 1990.
The first 12 fuselages were manufactured in Wichita, Kansas, with H & H Parts and Plessey Midwest, then flown to Italy for final assembly. Avanti Aviation Wichita ran out of money in 1994; the project languished until a group of investors led by Piero Ferrari became involved in 1998. The 100th aircraft was delivered in October 2005 and the 150th in May 2008. Piaggio reported that, as of October 2010, the Avanti and Avanti II fleets had logged over 500,000 flying hours.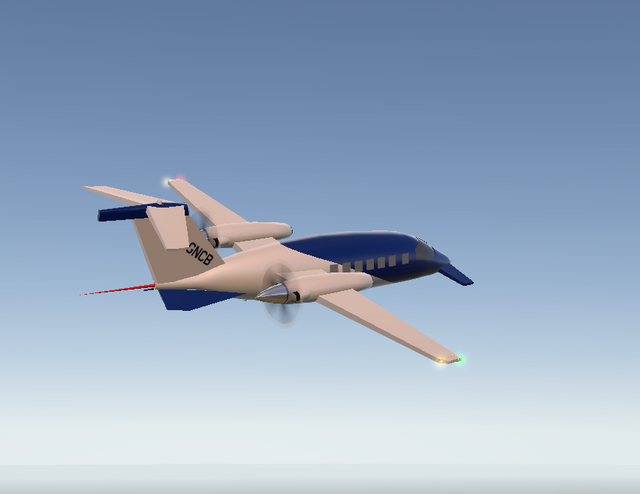 An improved Avanti II obtained European and U.S. certification in November 2005. Six months later, 70 planes had been ordered, including 36 by Avantair. Avanti II received type approval for Russia in 2011. The Avanti II featured uprated Pratt & Whitney Canada PT6A-66B turboprop engines and flies about 18 km/h (11 mph) faster, with better fuel economy; and an all-new "glass panel" avionics suite from Rockwell Collins reduced cockpit clutter. In addition to heading, attitude and navigation information, flat panel color liquid crystal displays add collision avoidance (TCAS), ground proximity (TAWS) and real-time graphic weather depiction.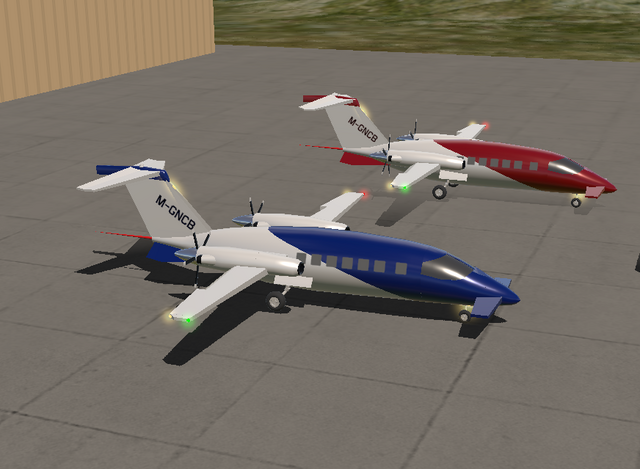 The Avanti is marketed as being faster than other turboprops and many midsized jets, with cost efficiency as much as 40 percent better than market-competing jets, as a result of less drag and a lower fuel burn rate. Powered by the same Pratt & Whitney Canada PT6A-66 engines as the Beech Super King Air 200, the Avanti II is 100 knots (190 km/h) faster than that model. Flying magazine judged the Avanti to be the "Fastest Civilian Turboprop Twin" in 2014, saying "Avanti's speed is pretty much on par with Cessna's M2, while providing more space and a lower operating cost."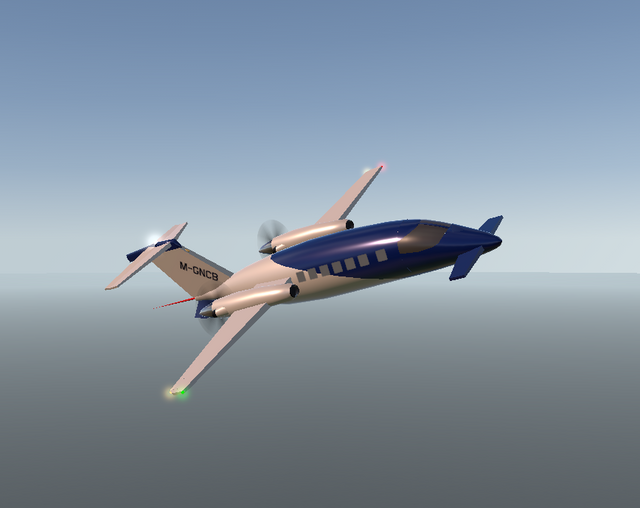 First flown in 2013, the P.1HH UAV prototype crashed off Sicily in May 2016 after 100 hours of flight tests; a second prototype flew in July 2017 before two others joined. The first Avanti EVO manufactured at the new $150 million factory at Albenga Airport was delivered in 2016, one year after moving production from its previous Genoa Cristoforo Colombo Airport plant.
On 22 November 2018, Piaggio Aerospace entered receivership after declaring itself insolvent as its restructuring plan failed. After the financial crisis of 2007–2008, a key US fractional customer went bankrupt and P.180 Evo sales dropped from a 2008 peak of 30 deliveries to just three in 2018. By November 2018, no P.1HHs were delivered to the UAE and the Italian Ministry of Defence €766 million support for the P.2HH program was frozen as populist coalition partner Five Star Movement prioritized social programmes over defence spending.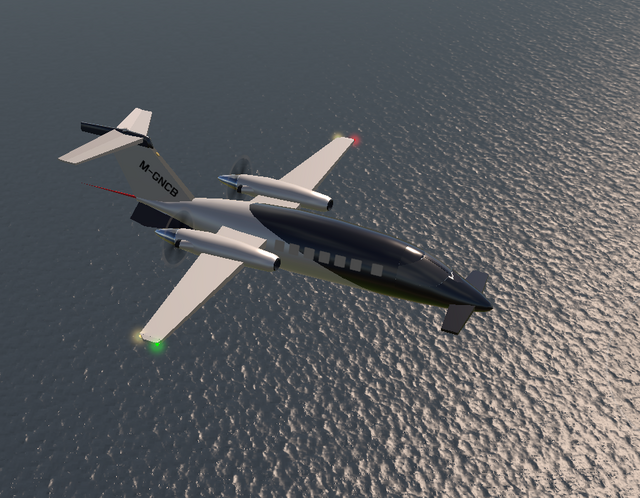 On 21 June 2019, the Italian government committed to €716 million in orders to make the business more attractive to a potential buyer: €260 million from the defence ministry for nine new Avanti Evos, plus an upgrade of 19 earlier aircraft; €200 million for engine maintenance; €160 million for the P1HH HammerHead certification completion and at least one system (two aircraft and one ground station) acquisition; and €96 million for logistics support. While the deals should be approved later, two aircraft had been delivered so far in 2019, and two more remain in the backlog.
Three non-binding expressions of interest to buy the aircraft business had been received, 10 for the engine business and 26 for the whole company. The official tender for the sale of Piaggio Aerospace was to start after the summer of 2019.
By December 2020, the fleet surpassed one million flight hours. 246 aircraft have been produced, of which 213 are in service: 96 in Europe, 95 in the Americas, 18 in Asia-Pacific, and four in Africa and the Middle East.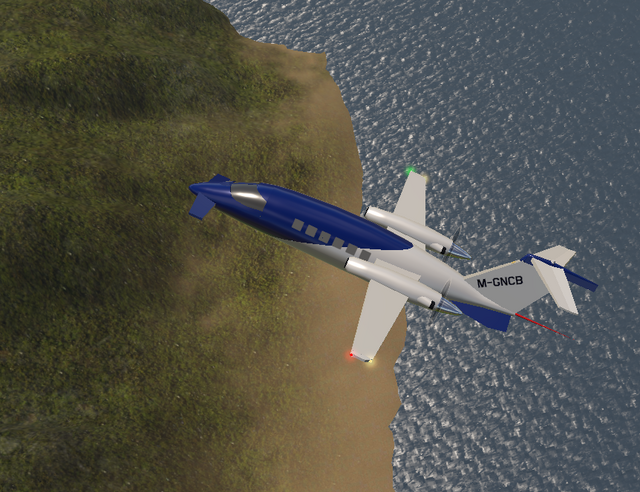 ---
Real Photo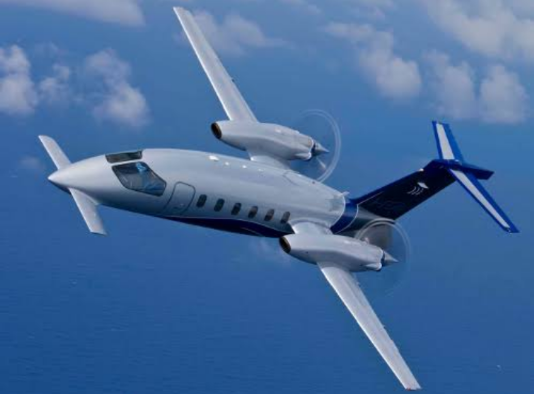 Credit: Liberty Jet Management
---
Controls: Standard
---
If you want to change the color of the aircraft as in the images above, select this color frame where the arrow shows and see the magic happen ;)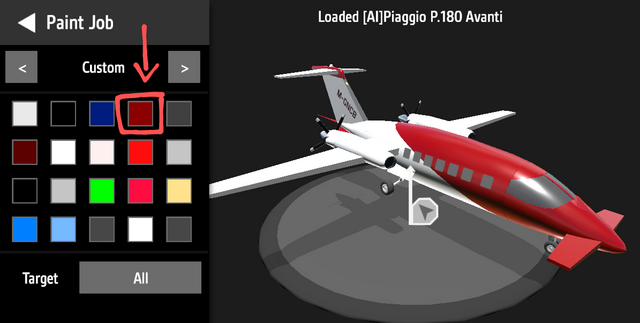 ---
Thank you for your attention, Enjoy it!
Specifications
Performance
Horse Power/Weight Ratio

0.106

Wing Loading

34.9lbs/ft2 (170.2kg/m2)

Wing Area

536.6ft2 (49.9m2)

Drag Points

1743
Parts
Number of Parts

74

Control Surfaces

9

Performance Cost

413
---