Yet another fix for my 109 G6, this time it's the flight performance. Some drag points have been fixed which made the plane "sluggish" and slow, there were no changes made to the physical shape of the plane.
The G6 is the most produced variant of the 109. It was the backbone of the Luftwaffe in WW2 and is known to be one of the most dangerous fighters in that era. This is a replica I built to the best of my abilities, historical inaccuracies may be present.
This plane has many realistic features: Functional flaps, functional cooling flaps, functional nose cooling, realistic landing gears, realistic wings, ailerons, elevators and rudder.
VTOL: Flaps
AG 1: Release fuel tank
Everything else is normal controls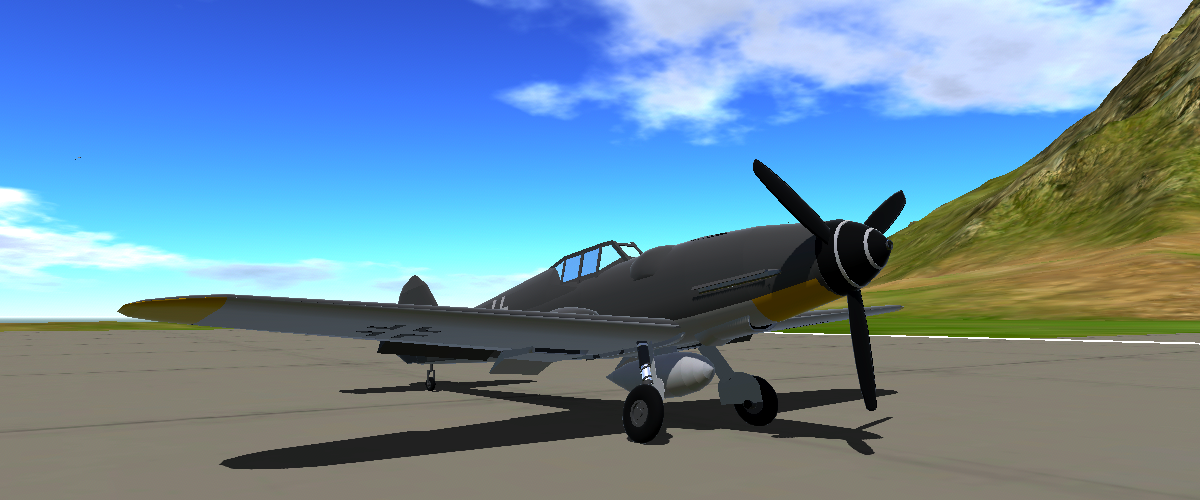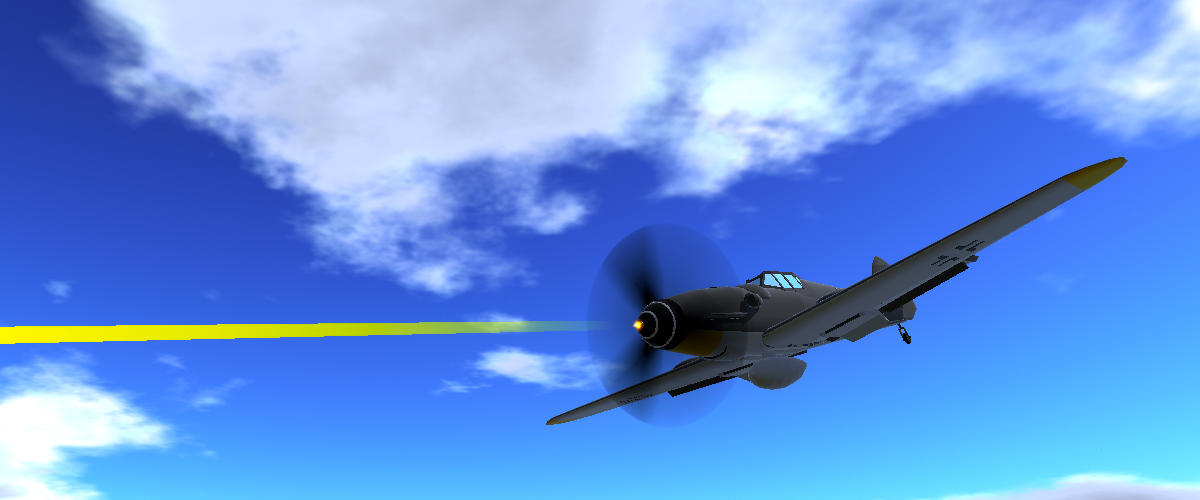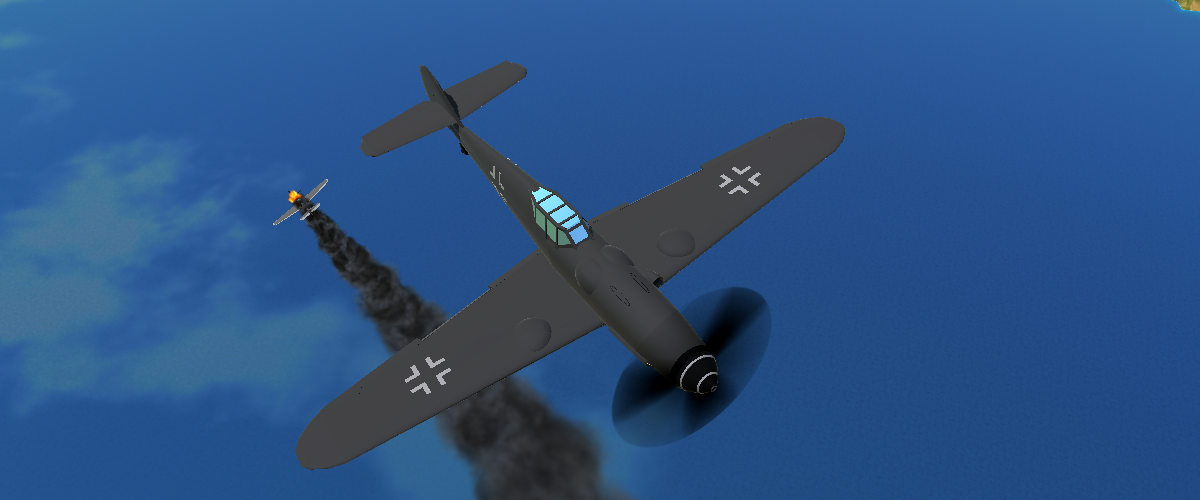 The plane shot down is my work in progress Focke Wulf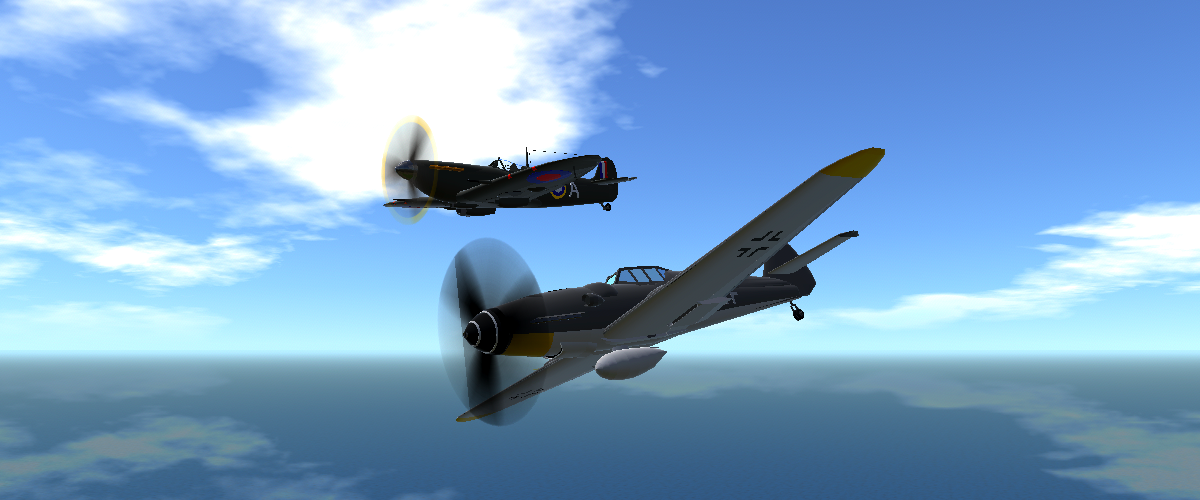 The Spitfire behind was made by Uchanka, "Supermarine Spitfire Mk Vb", go check it out :)
Specifications
General Characteristics
Created On

Mac

Wingspan

34.8ft (10.6m)

Length

32.0ft (9.7m)

Height

8.6ft (2.6m)

Empty Weight

5,091lbs (2,309kg)

Loaded Weight

5,878lbs (2,666kg)
Performance
Horse Power/Weight Ratio

0.25

Wing Loading

29.8lbs/ft2 (145.5kg/m2)

Wing Area

197.3ft2 (18.3m2)

Drag Points

1835
Parts
Number of Parts

278

Control Surfaces

7

Performance Cost

983
---