Name: Panavia Cyclone Mk. II Blk.3
Type: Personal Concept
Attempt #: 2
Falkenwut Generation Build: 7
After a good month working on this model, I am ready to release this incomplete remake model; the Panavia Cyclone Mk. II Blk.3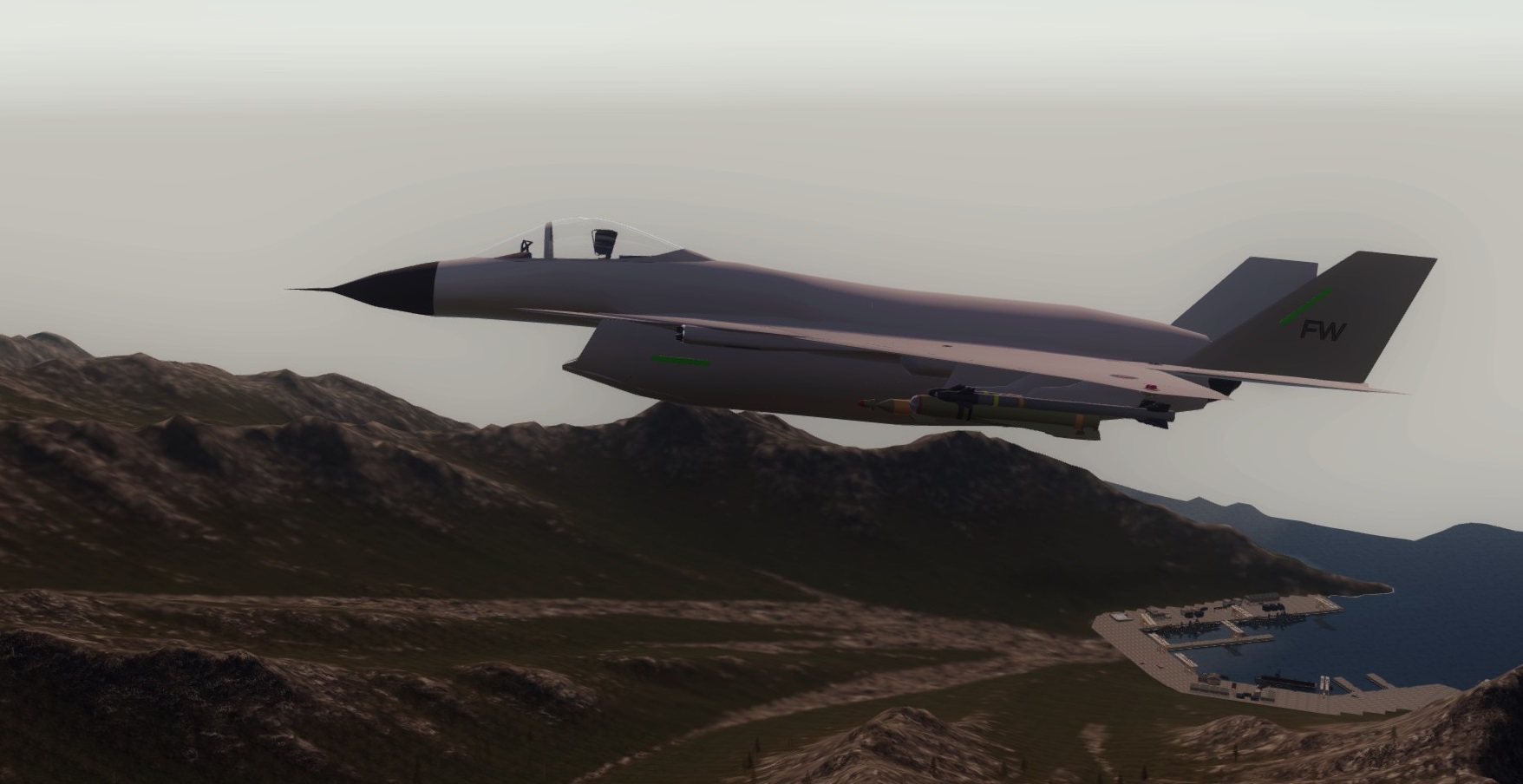 Originally intended to be a straight-forward remake of the Panavia Cyclone, I got inspired by Flickr user Dizzyfugu to use a mix of F-16 and X-32 blend to make the model.
A small team was formed up, however the model was left incomplete and it didn't turn out all that great. So a new project needed to be done. This time, I blended in the design of my BAe Kite to the product, and this JSF-style design was born...
The Panavia Cyclone MK. II Blk.3 comes with:
- Detailed VR cockpit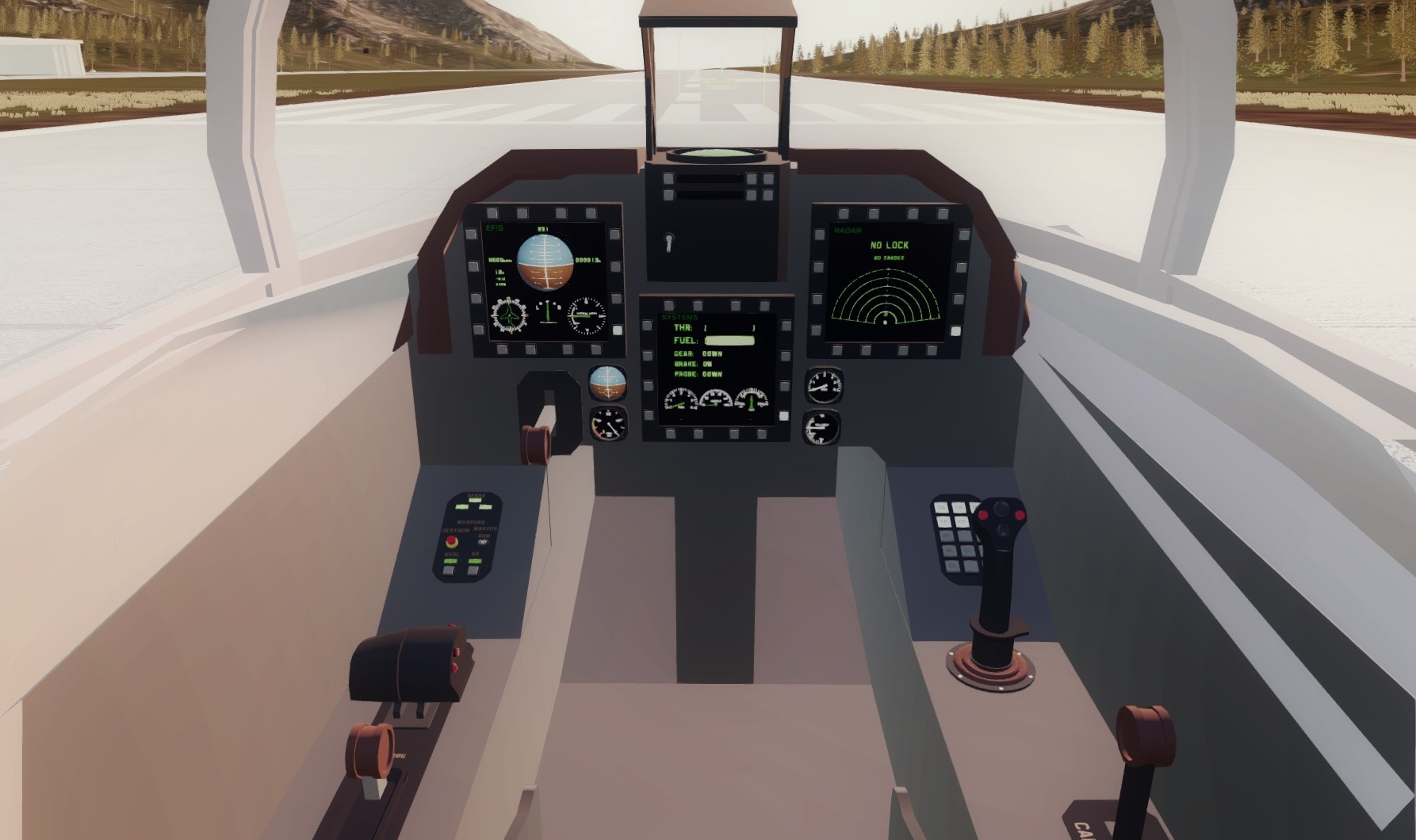 - Multiscreens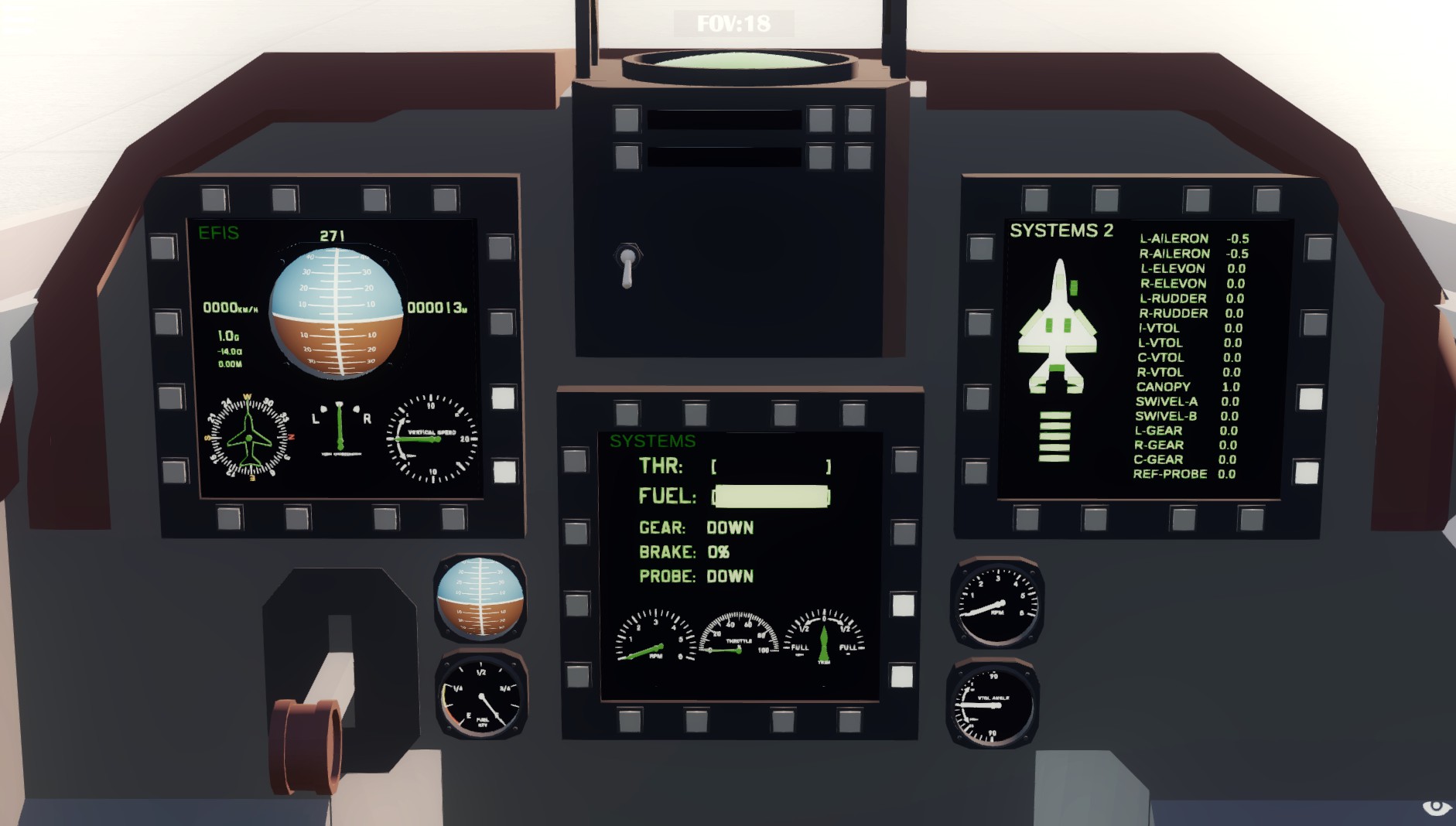 - VTOL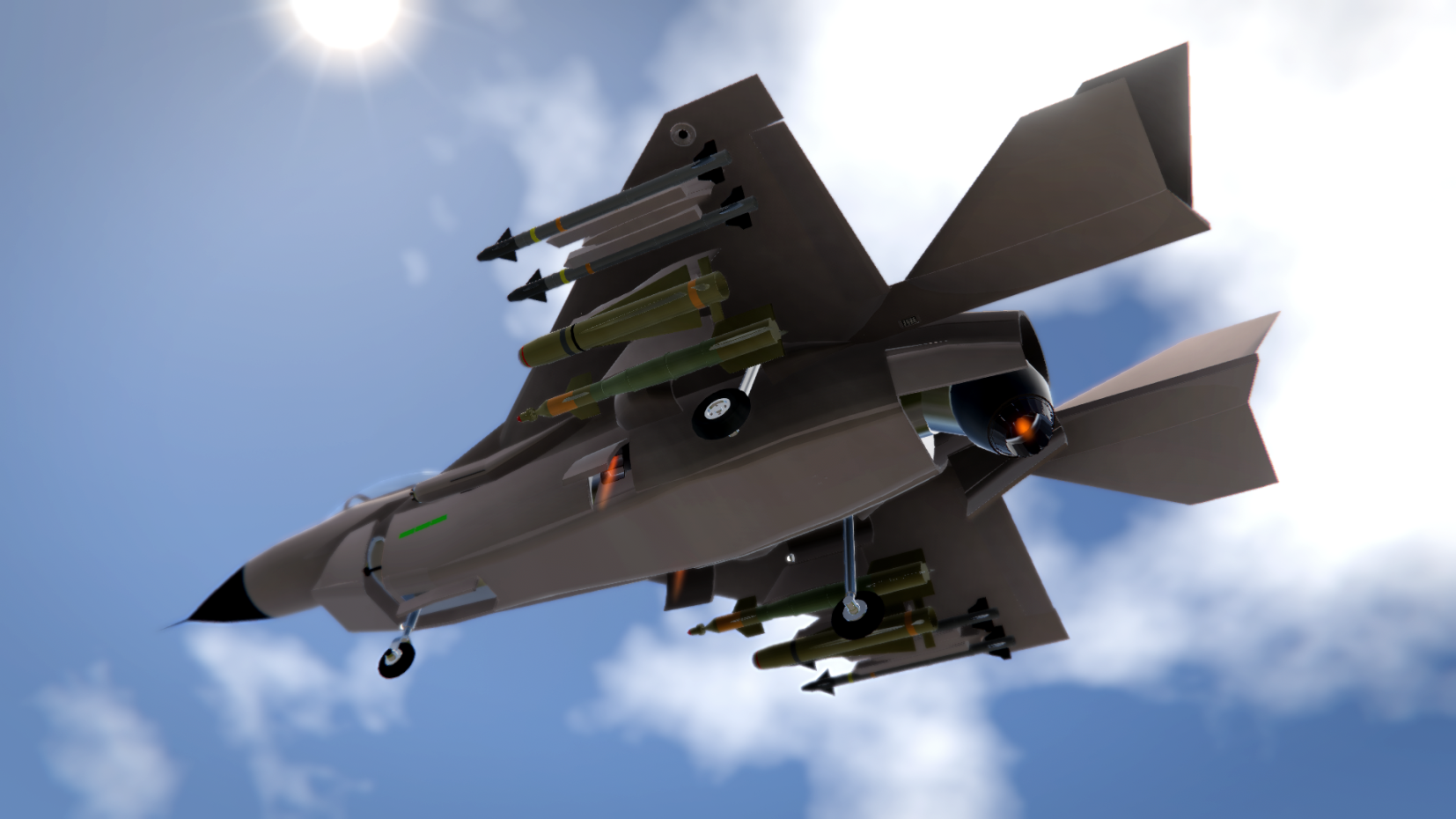 -A nice selection of Air-to-Air & Air-to-Ground Ordinance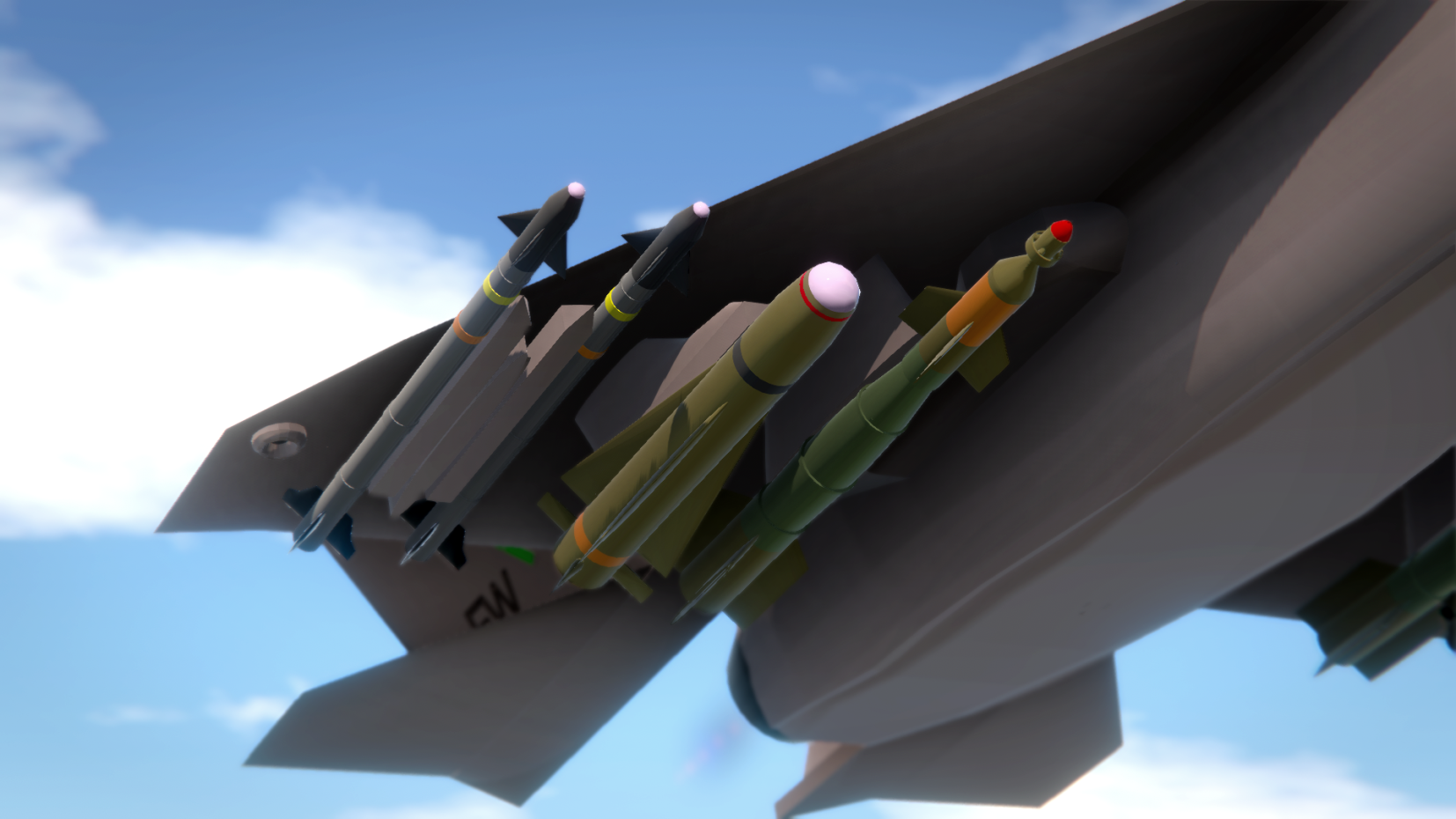 - Refuelling probe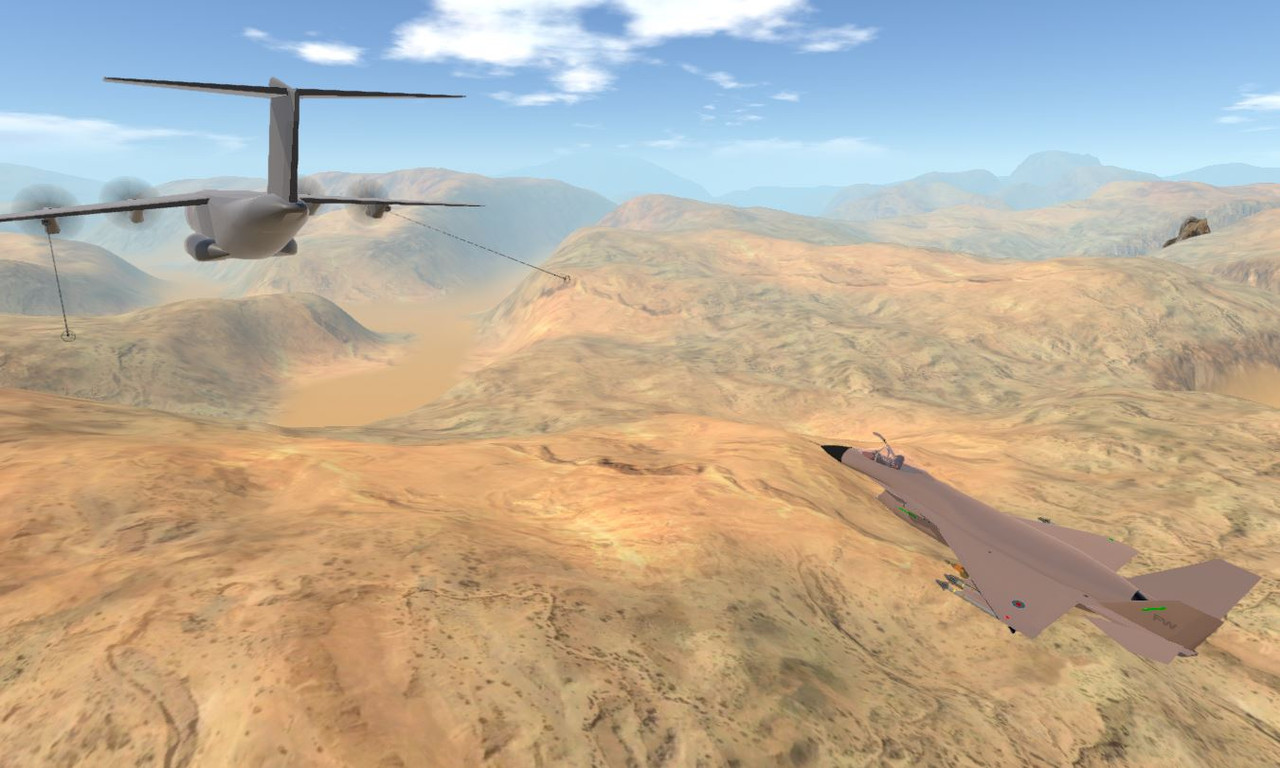 I still feel this plane is far far FAR from complete and I bit way more than I could chew... I might redo this in the far far future...
Unfortunately the VTOL was an incredibly sophisticated system and I ended up needing a gyro for stability. I usually can manage without gyros but hey, it works I suppose...
Sadly the plane doesn't stabilise very well in slow speeds, making refuelling very challenging...
Credit goes where credit is due.
MANY thanks goes to
- @Greasytortle for the Swivel engine
- @Doomnolymo for the Radar
- @JuanNotAnAlt for the HUD
- @BernKastel & @SuspiciousAccount for helping with the original (abandoned) model and inspiring me on the details of the main body
-@Gro and @scratch for the screenshots seen here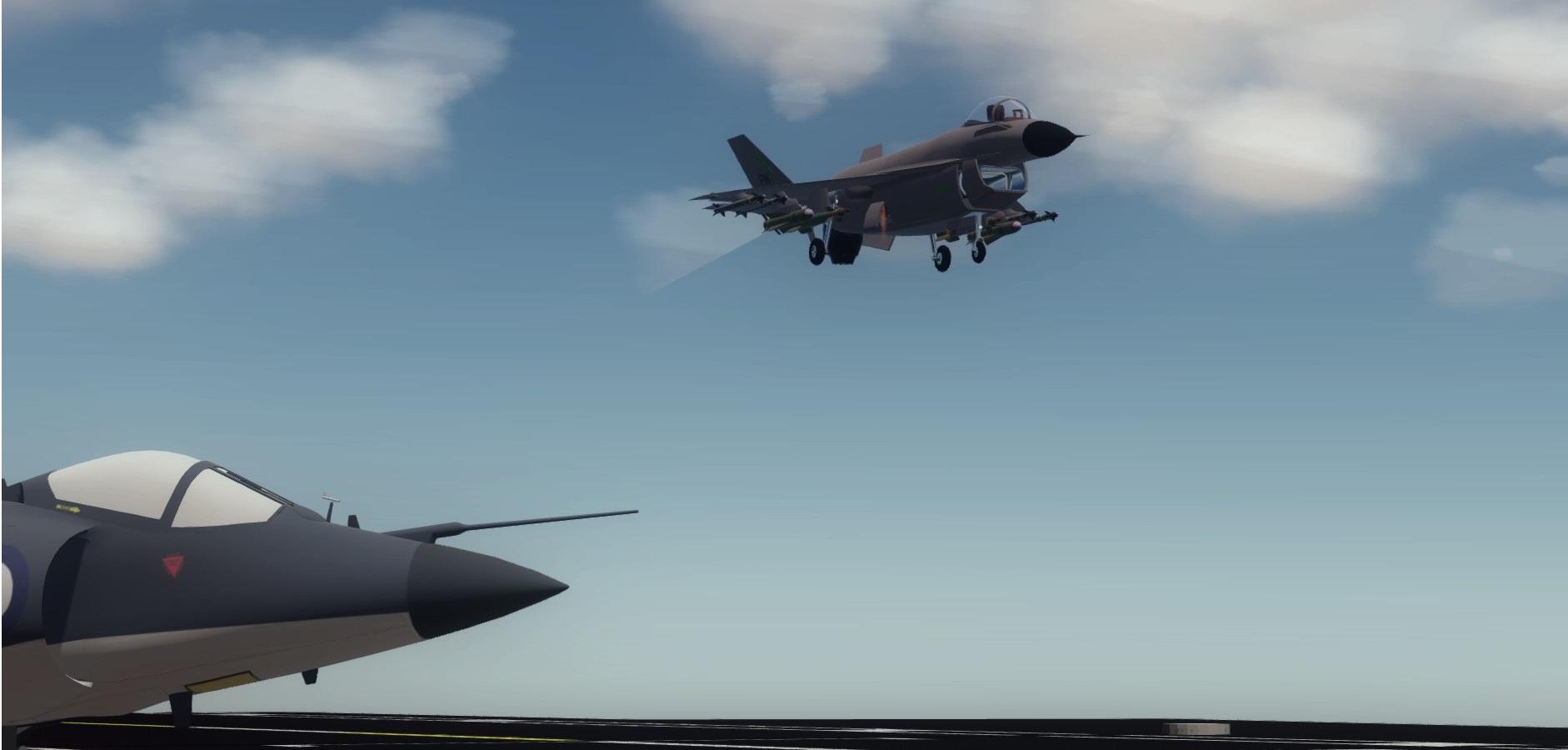 Instructions are provided with the in-game craft instructions.
Hope you all enjoy flying this plane, especially in VR! It was a hard project to make
Specifications
General Characteristics
Predecessor

Featherine

Created On

Windows

Wingspan

28.3ft (8.6m)

Length

51.9ft (15.8m)

Height

13.4ft (4.1m)

Empty Weight

25,852lbs (11,726kg)

Loaded Weight

35,784lbs (16,231kg)
Performance
Power/Weight Ratio

1.62

Horse Power/Weight Ratio

0.006

Wing Loading

78.1lbs/ft2 (381.4kg/m2)

Wing Area

458.1ft2 (42.6m2)

Drag Points

1123
Parts
Number of Parts

772

Control Surfaces

0

Performance Cost

3,268
---