Before and after: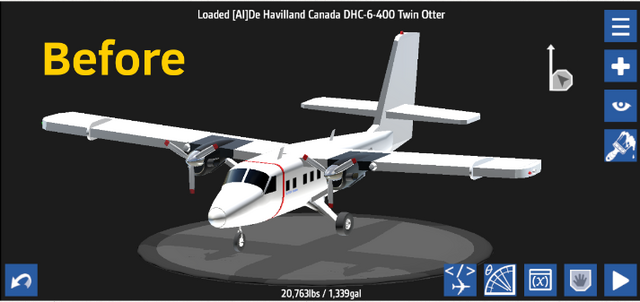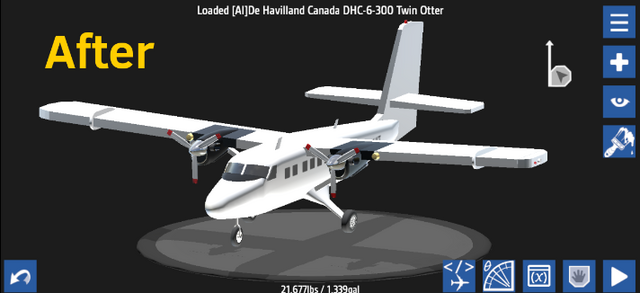 ---
Improvements:
-Updated landing gear wheels
-Improvements in the Aircraft fontal Visual
-Optimized Windows
-Updated landing lights
-Bug fixes
-Size of the corrected flaps
---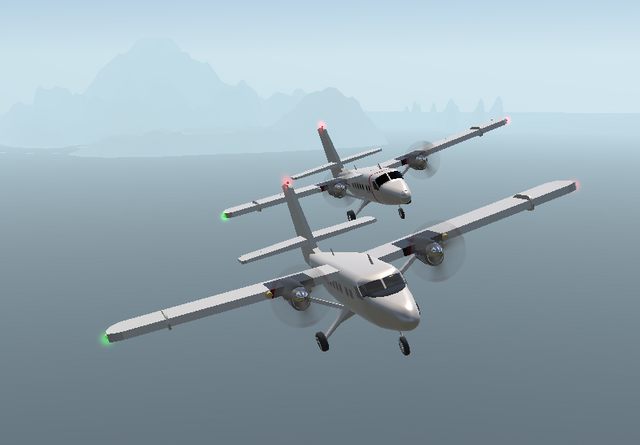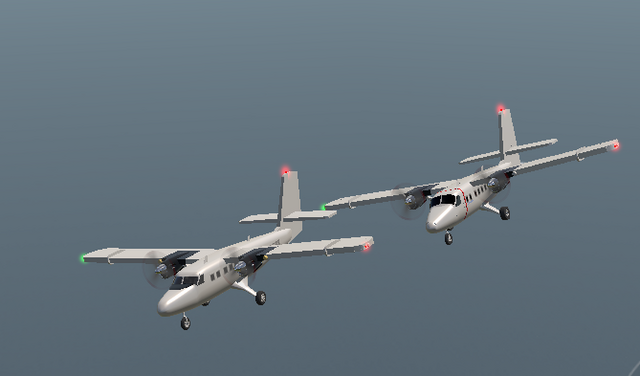 ---
This aircraft follows all the basic AI requirements. It is specially designed for Artificial Intelligence [AI] to simulate air traffic, it is able to land and take off with extreme precision at the main airports in the game, it is also a playable aircraft, you can enjoy air collisions, target shooting or just enjoy of a more realistic air traffic.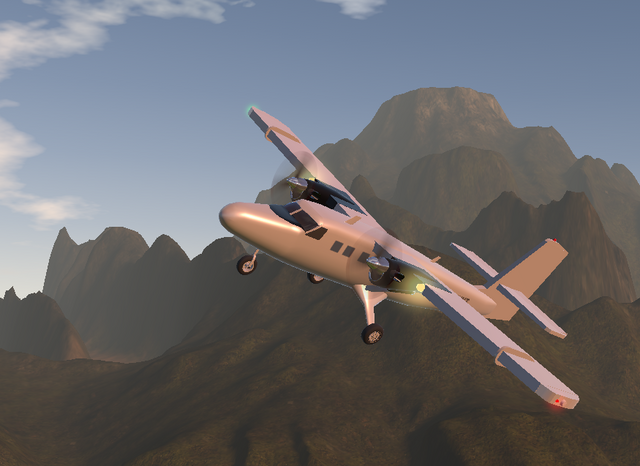 MAPA Aviation · 2023
---
Wiki:
The de Havilland Canada DHC-6 Twin Otter is a Canadian STOL (Short Takeoff and Landing) utility aircraft developed by de Havilland Canada, which produced the aircraft from 1965 to 1988; Viking Air purchased the type certificate, then restarted production in 2008 before re-adopting the DHC name in 2022. The aircraft's fixed tricycle undercarriage, STOL capabilities, twin turboprop engines and high rate of climb have made it a successful commuter airliner, typically seating 18–20 passengers, as well as a cargo and medical evacuation aircraft. In addition, the Twin Otter has been popular with commercial skydiving operations, and is used by the United States Army Parachute Team and the 98th Flying Training Squadron of the United States Air Force.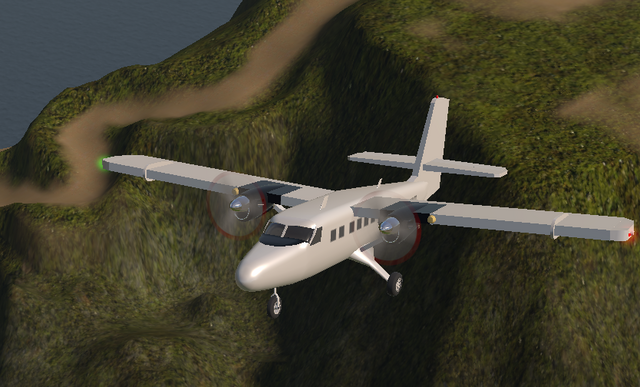 Development of the aircraft began in 1964, with the first flight on 20 May 1965. A twin-engine replacement for the single-engine DHC-3 Otter retaining DHC's STOL qualities, its design features included double-slotted trailing-edge flaps and ailerons that work in unison with the flaps to boost STOL performance. The availability of the 550 shaft horsepower (410 kW) Pratt & Whitney Canada PT6A-20 turboprop in the early 1960s made the concept of a twin more feasible. A DHC-3 Otter with its piston engine replaced with two PT6A-4 engines had already flown in 1963. It had been extensively modified for STOL research. To bush plane operators, the improved reliability of turboprop power and the improved performance of a twin-engine configuration made it an immediately popular alternative to the piston-powered Otter which had been flying since 1951.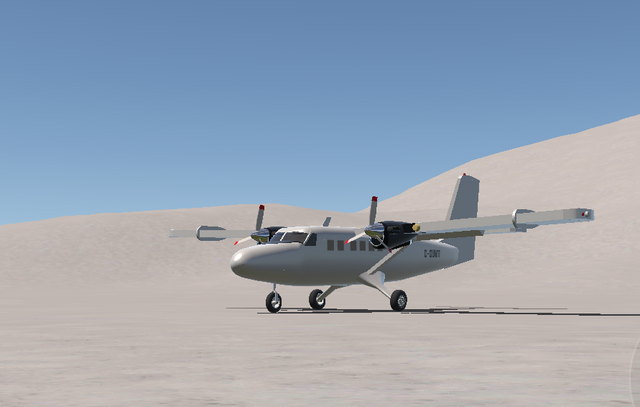 The first six aircraft produced were designated Series 1, indicating that they were prototype aircraft. The initial production run consisted of Series 100 aircraft, serial numbers seven to 115 inclusive. In 1968, Series 200 production began with serial number 116. Changes made at the beginning of Series 200 production included improving the STOL performance, adding a longer nose that was equipped with a larger baggage compartment (except for aircraft fitted with floats), and fitting a larger door to the rear baggage compartment. All Series 1, 100, and 200 aircraft and their variants (110, 210) were fitted with the 550 shp (410 kW) PT6A-20 engines.
In 1969, the Series 300 was introduced, beginning with serial number 231. Both aircraft performance and payload were improved by fitting more powerful PT6A-27 engines. This was a 680 hp (510 kW) engine that was flat rated to 620 hp (460 kW) for use in the Series 300 Twin Otter. The Series 300 proved to be the most successful variant by far, with 614 Series 300 aircraft and their subvariants (Series 310 for United Kingdom operators, Series 320 for Australian operators, etc.) sold before production in Toronto by de Havilland Canada ended in 1988.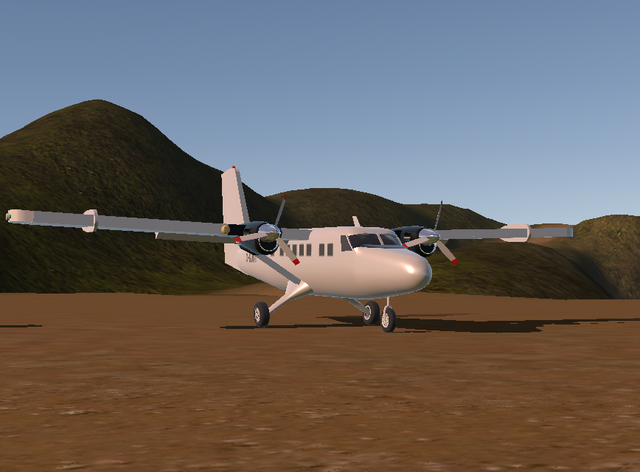 In 1972, its unit cost was US$680,000, In 1976, a new -300 would have cost $700,000 ($3 million 31 years later) and is still worth more than $2.5 million in 2018 despite the -400 introduction, many years after the -300 production ceased.
After Series 300 production ended, the remaining tooling was purchased by Viking Air of Victoria, British Columbia, which manufactures replacement parts for all of the out-of-production de Havilland Canada aircraft. On 24 February 2006, Viking purchased the type certificates from Bombardier Aviation for all the out-of-production de Havilland Canada aircraft (DHC-1 through DHC-7). The ownership of the certificates gives Viking the exclusive right to manufacture new aircraft.
On 17 July 2006, at the Farnborough Airshow, Viking Air announced its intention to offer a Series 400 Twin Otter. On 2 April 2007, Viking announced that with 27 orders and options in hand, it was restarting production of the Twin Otter, equipped with more powerful Pratt & Whitney Canada PT6A-34 engines. As of November 2007, 40 firm orders and 10 options had been taken and a new final assembly plant was established in Calgary, Alberta. Zimex Aviation of Switzerland received the first new production aircraft, serial number 845, in July 2010. By mid-2014, Viking had built 55 new aircraft at its Calgary facility. The production rate as of summer 2014 was about 24 aircraft per year. In April 2015, Viking announced a reduction of the production rate to 18 aircraft per year. On 17 June 2015, Viking further announced a partnership with a Chinese firm, Reignwood Aviation Group. The group will purchase 50 aircraft and become the exclusive representatives for new Series 400 Twin Otters in China.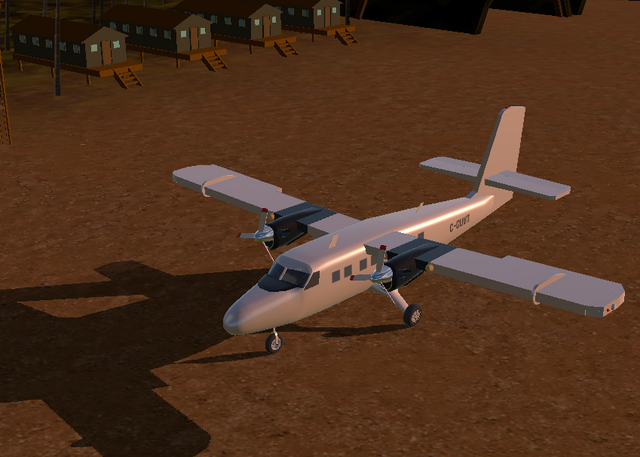 Major changes introduced with the Series 400 include Honeywell Primus Apex fully integrated avionics, deletion of the AC electrical system, deletion of the beta backup system, modernization of the electrical and lighting systems, and use of composites for non load-bearing structures such as doors.
The 100th Series 400 Twin Otter (MSN 944) was displayed at the July 2017 EAA AirVenture Oshkosh. Currently, 38% are operated as regional airliners, 31% in military aviation or special missions, 26% in industrial support and 5% in private air charter. Additionally, 70 are on regular landing gear wheels, 18 are configured as straight or amphibious floatplanes, 10 have tundra tires and 2 have wheel skis.
In 2019, Viking started making plastic components for the Twin Otter by 3D printer to help reduce cost.
In 2021, its equipped price was $6.5M.
Twin Otter production was suspended in 2019 during the COVID-19 pandemic. In July 2022, DHC announced that it was reviewing the program and supply chain, with a decision on when to resume production expected "in the near future".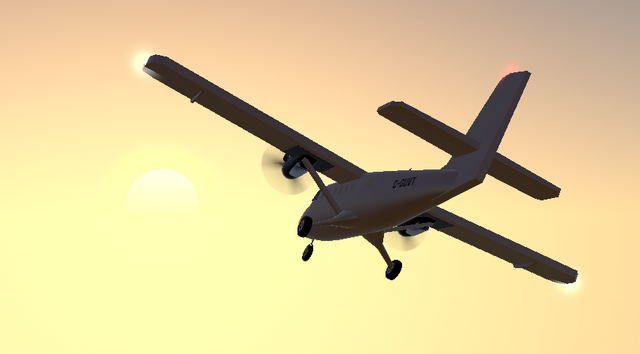 ---
Real Photo: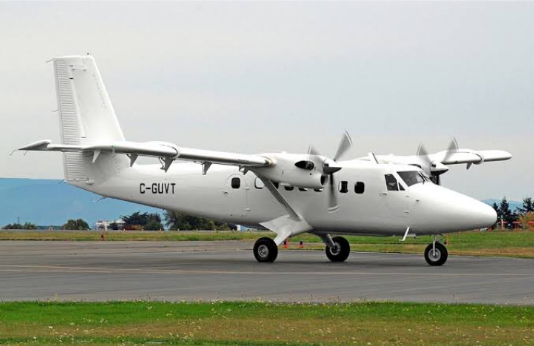 Credit: The Kathmandu Post
---
Controls: Standard
Thank you for your attention, Enjoy it!
---
Liveries:
Tropical Airlines by @PlaneFan2003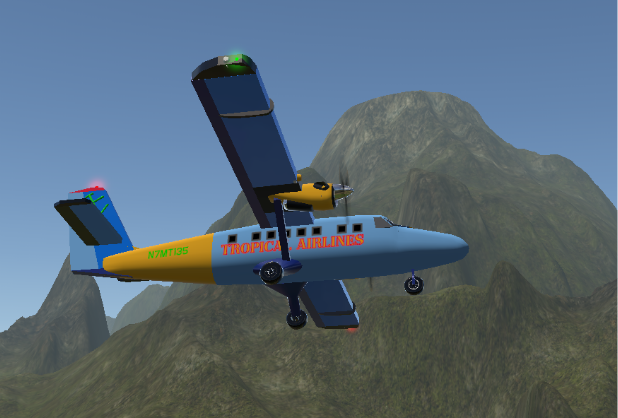 DHC-6 Sea Plane Version by @Zxndr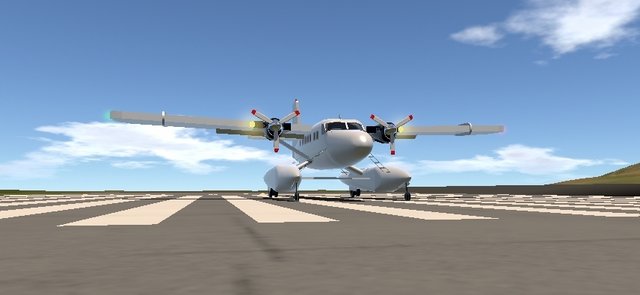 DJAirlines by @HoshimachiSuiseiMyBeloved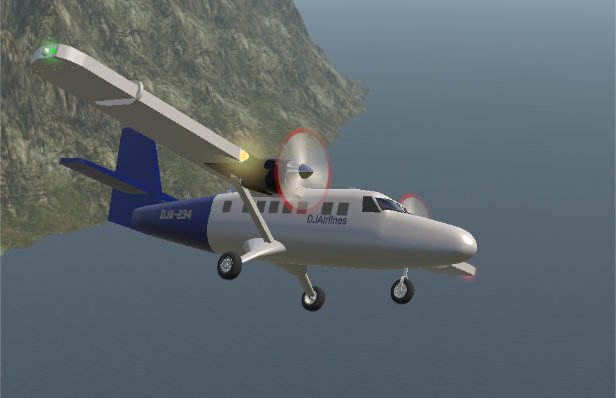 Fuerza Aérea de Chile by @WINGSIRONINDUSTRIES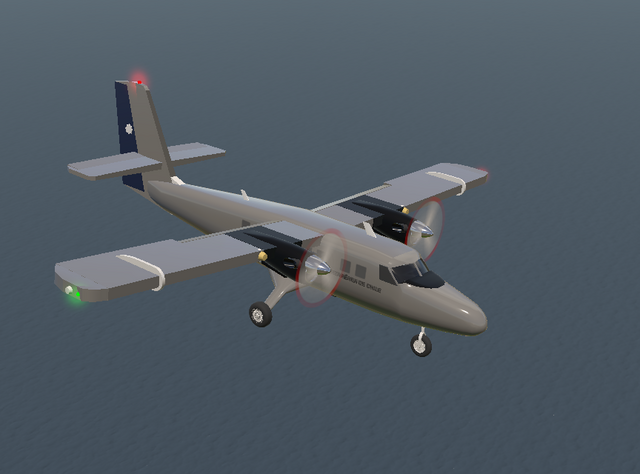 Tara Air by @MAPA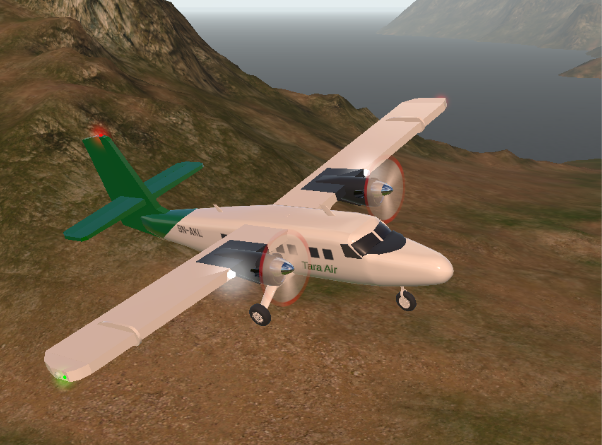 Blue Dog by @AirJMCAviation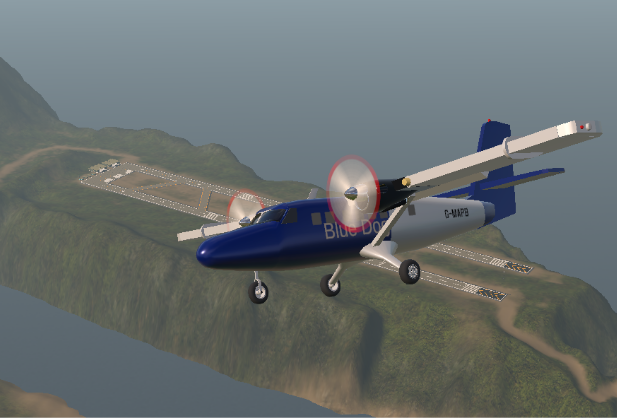 Air Canada Express by @UnitedDC4TwaL1049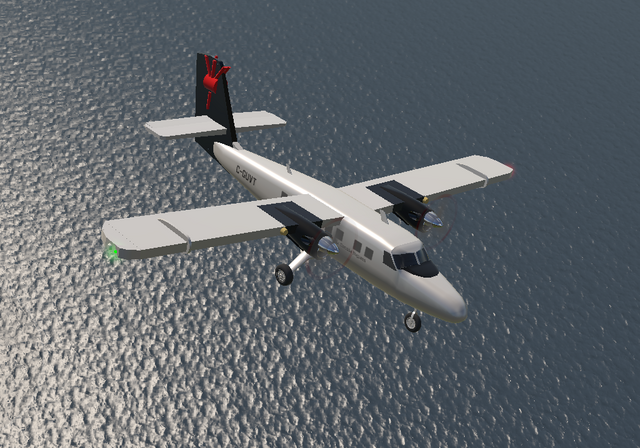 DHC-6 BOO Livery by: @Pilothasya137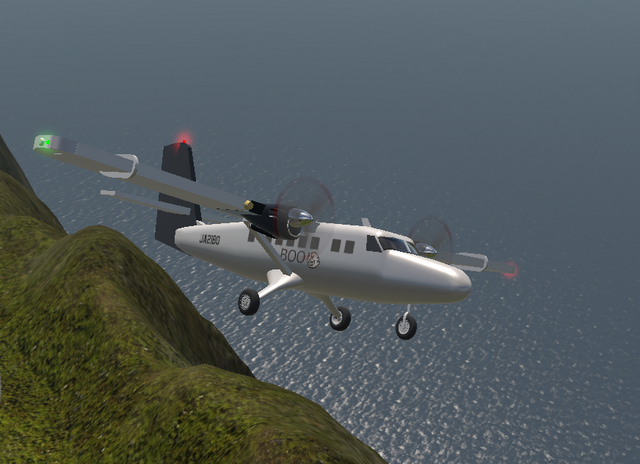 C-4 by @KenzarAircraft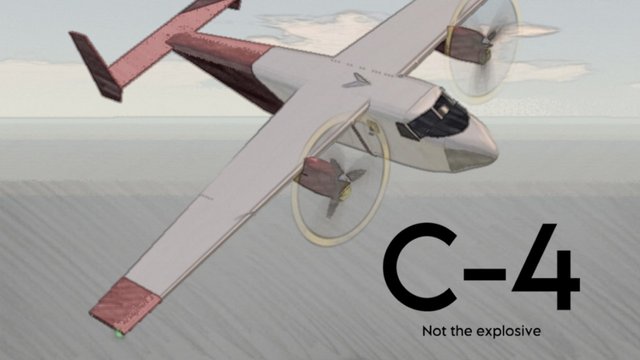 Specifications
Performance
Horse Power/Weight Ratio

0.23

Wing Loading

20.7lbs/ft2 (101.0kg/m2)

Wing Area

1,047.4ft2 (97.3m2)

Drag Points

9932
Parts
Number of Parts

91

Control Surfaces

7

Performance Cost

418
---