My FIRST build from scratch!
Variants now Available!
Ural 4320 Fuel Cistern
Ural 4320 Logger
Expect some detailing flaws or flaws in general, because it is indeed my first build.
Controls:
AG-1=main engine (4wd)
AG-2/3=doors
AG-6=secondary engine (for front axle engaging 6wd, MUST ACTIVATE 1 FIRST)
AG-7=turning lights
AG-8=main lights
Pitch+Roll=drive
Features and Noted Flaws:
- Feature, eXhAuSt PiPeS!!1!1!1!!1!
- Feature, weird gray hoop thing is one of the supports for what would be a tarp
- Feature, opening doors I guess
- Feature, built mostly off of pictures and blueprints
- Feature, roughly 1:1 scale
- Feature, very simple FT codes for turning lights (turn left: "clamp01(-Roll)"/turn right: "clamp01(Roll)")
- Flaw, some parts don't line up even though they are ;-;
- Flaw, it's my first build, expect more flaws (lame excuse for that I forgot to remember them)
Random screenshot cuz why not: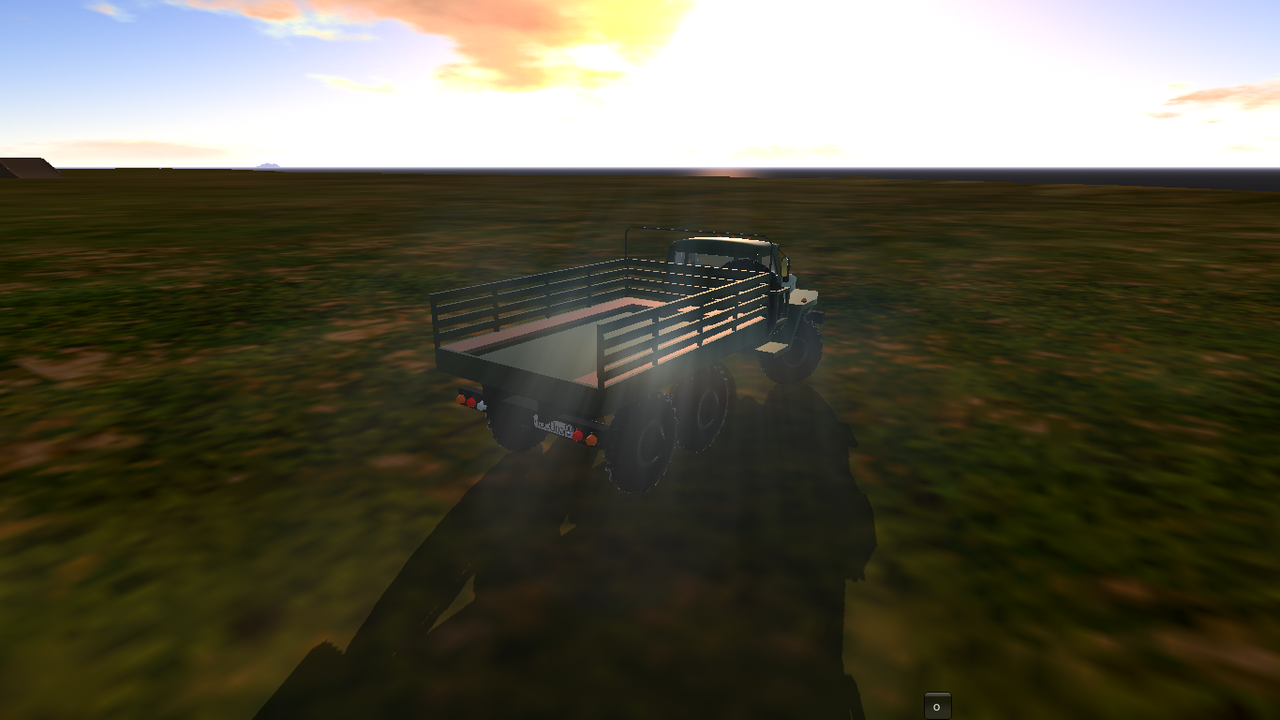 Final Note:
Built mainly off of a blueprint I showed to RailFanEthan a whole eternity ago when I first joined this community (-insert troll face here-).
Specifications
General Characteristics
Created On

Windows

Wingspan

9.1ft (2.8m)

Length

24.0ft (7.3m)

Height

9.6ft (2.9m)

Empty Weight

8,487lbs (3,850kg)

Loaded Weight

8,966lbs (4,067kg)
Performance
Wing Loading

-439,839.3lbs/ft2 (-2,147,483.6kg/m2)

Wing Area

0.0ft2 (0.0m2)

Drag Points

6655
Parts
Number of Parts

426

Control Surfaces

0
---