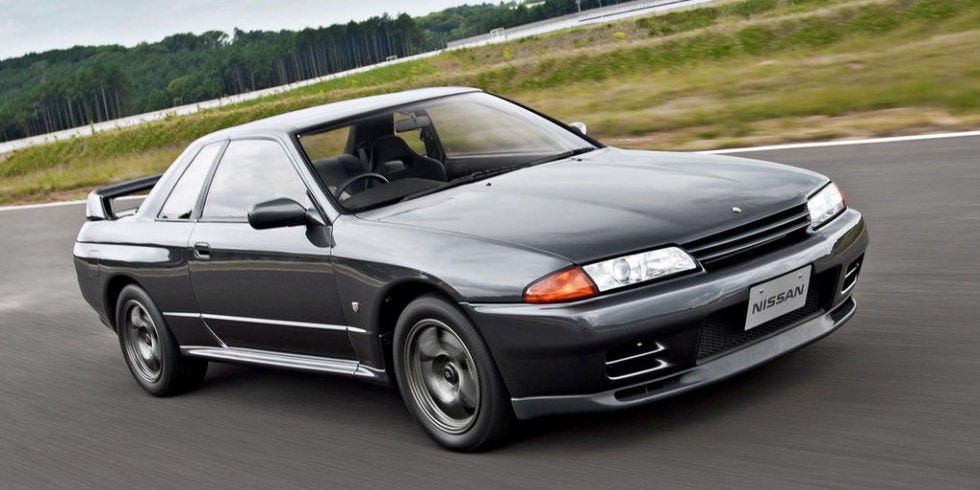 Nissan Skyline
GTR BNR32
Here it is, after passing up doing this thing for a couple builds I've finally made it. Given the benefits of Variables and Outputs with the latest update I'm honestly glad I waited. The legendary Godzilla itself! Complete with the new and improved Manual Transmission system. This isn't VR friendly, though if there's demand I might do a VR version.
I've been wanting to do this car for a while, I fell in love with the R32 when I saw one in person while with my Aunt as we were at a body shop to get some new tires. A beautiful JDM R32 right in the parking lot for me to gaze at in awe.
In the spirit of tuner culture, feel free to modify this thing in any way you want! Just be sure to credit. I'd love to see people make their own custom works from this!
Also, Directions are on the build.
Credits
FT Assistance
XJ4B (For introducing me to Logistics Graphs)
11qazxc (For help in developing the new transmission system)
Edensk (his FT help in past Manual Transmission iterations has been integral in developing what would be used in this car)

Screenshot Assistance
BMilan (Thanks for helping somebody whose computer would probably be deep fried by Reshade!)

Rims
LotusCarsSub (For pointing me to the best rim code and how to apply it)
1918 (For developing that Rim Code, great use of wheel outputs!)
Specifications
General Characteristics
Created On

Windows

Wingspan

6.3ft (1.9m)

Length

15.0ft (4.6m)

Height

4.5ft (1.4m)

Empty Weight

3,020lbs (1,369kg)

Loaded Weight

3,153lbs (1,430kg)
Performance
Wing Loading

976.4lbs/ft2 (4,767.4kg/m2)

Wing Area

3.2ft2 (0.3m2)

Drag Points

2272
Parts
Number of Parts

1443

Control Surfaces

0

Performance Cost

4,972
---