Loire 140R "Réaction"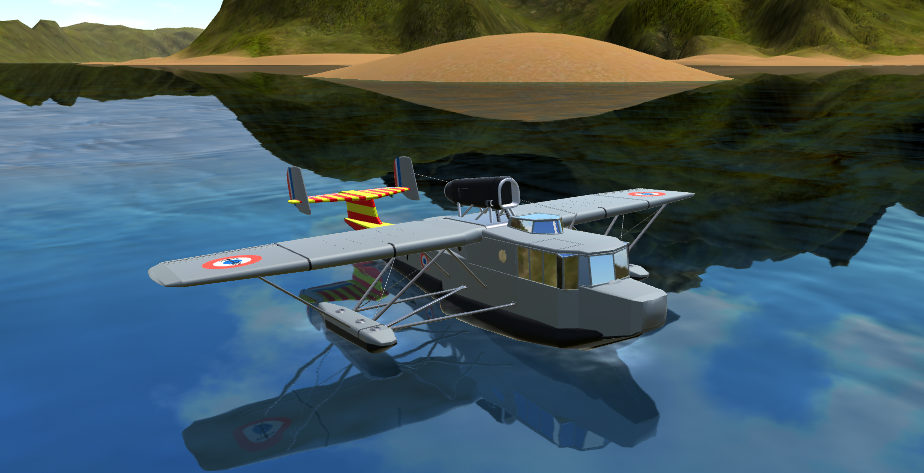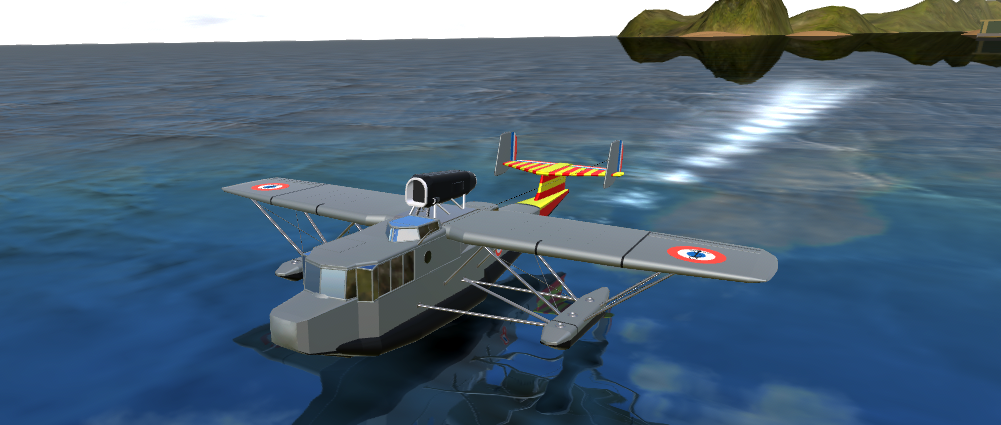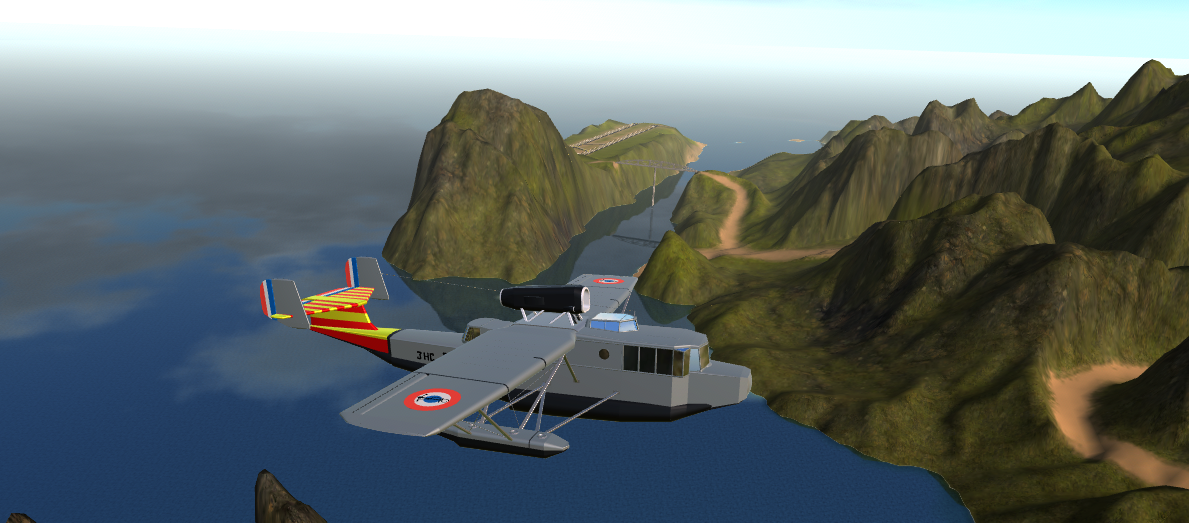 Take-off
VTOL Down half way to set flaps. Apply full throttle, when speed reaches 130mph TAS, pull up gently. Once airborne, VTOL to centre to raise flaps. Maintain full throttle for gentle climb or throttle back and apply trim as required.
Landing
Descend using 15% to 20% throttle. For final approach and landing, use 10% throttle and VTOL down fully for full flaps. On touchdown, throttle off.
Taxiing
AG1 on to enable water-brakes. Use 25% throttle and Yaw.
Background
The Loire 140R "Réaction" was an attempt to improve the basic performance of the Loire 130 and similar aircraft by replacing the Hispano-Suiza power plant with a jet unit running at reduced settings. In addition to the internal modifications to accommodate the new power plant, the higher overall speed required the front and rear observation positions to be modified and fully enclosed. The decision was also made to remove the 2 Darne machine guns and use the aircraft for liaison, transport, and general duties.
It is unknown how many Loire 140R were built, but the number is believed to be small, and anecdotal evidence suggests that some aircraft were assigned to front-line duties towards the very end of the war and others, as shown here, served in "Outre-Mer" roles.
No examples of the aircraft remain and what records there are consist of a few heavily censored photographs and basic sketches showing the engine nacelle and its rough dimensions.
Data
Airframe Constructed using modified Loire 130 components thereby eliminating the need for new tooling. Airframe thought to be strong enough for the increased power of the jet engine, given the slow throttle response of engines then available.
Maximum speed Estimated to be 200mph, based on airframe limitations and power plant capabilities.
Operating Altitude Thought to be no higher than 7,000ft.
Power Plant Unknown.
Crew usually 3 and up to 4 passengers.
Armament None: Original gun mounts were retained but gun positions would need modification to be brought back into use. Bomb racks were not fitted.
Footnote
Given my penchant for flying boats, I wasn't going to miss an opportunity to throw a weird, absurd, non-threatening curve-ball into this fun challenge! Away from the world of fighters, bombers and other front-line aircraft, missions such as patrol, liaison, spotting and transport are of great importance, and these often unsung aircraft have always fascinated me.
Looking for inspiration (And something not German, American or British) I came across the Loire 130 and decided to use that general shape and layout for this build. Needless to say, I took some liberties with the proportions and other aspects but I think I have maintained the ungainly essence of the plane. So it's rather slow, somewhat ugly, completely unarmed (so no points in the challenge) and one of my most enjoyable and challenging builds!
Specifications
General Characteristics
Predecessor

WWII Jets Challenge! (CLOSED)

Created On

Windows

Wingspan

54.9ft (16.7m)

Length

50.9ft (15.5m)

Height

14.2ft (4.3m)

Empty Weight

-4,734,385lbs (-2,147,483kg)

Loaded Weight

13,087lbs (5,936kg)
Performance
Power/Weight Ratio

6.697

Wing Loading

16.0lbs/ft2 (78.0kg/m2)

Wing Area

819.4ft2 (76.1m2)

Drag Points

5908
Parts
Number of Parts

540

Control Surfaces

5
---