THIS AIRCRAFT WAS SPECIALLY DESIGNED TO BE CONTROLLED BY ARTIFICIAL INTELLIGENCE.
can also be piloted by players
AG-8 Enable/Disable Lights
The Beechcraft Bonanza 36 is a small piston executive single-engine aircraft, capable of carrying a pilot and five passengers with reasonable comfort on domestic trips, launched in the 1970s and manufactured in the United States by the then Beech Aircraft Company, currently Beechcraft Corporation. , owned by the American holding company Textron Company.
Can Operate in Airports of: Wright, Yeager and Bandit
Version with upgraded landing gear: A36 Bonanza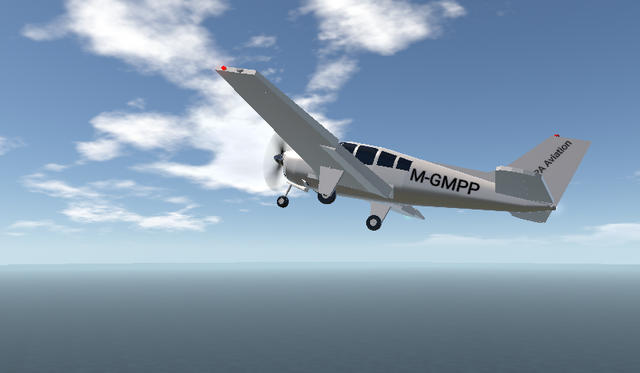 Enjoy!
Specifications
General Characteristics
Successors

1 airplane(s)

Created On

Android

Wingspan

45.7ft (13.9m)

Length

31.5ft (9.6m)

Height

13.2ft (4.0m)

Empty Weight

3,614lbs (1,639kg)

Loaded Weight

5,915lbs (2,683kg)
Performance
Horse Power/Weight Ratio

0.118

Wing Loading

18.8lbs/ft2 (91.7kg/m2)

Wing Area

314.9ft2 (29.3m2)

Drag Points

2733
Parts
Number of Parts

77

Control Surfaces

7

Performance Cost

390
---