In a parallel universe somewhen
His Majesty's Aircraft
Sharp Response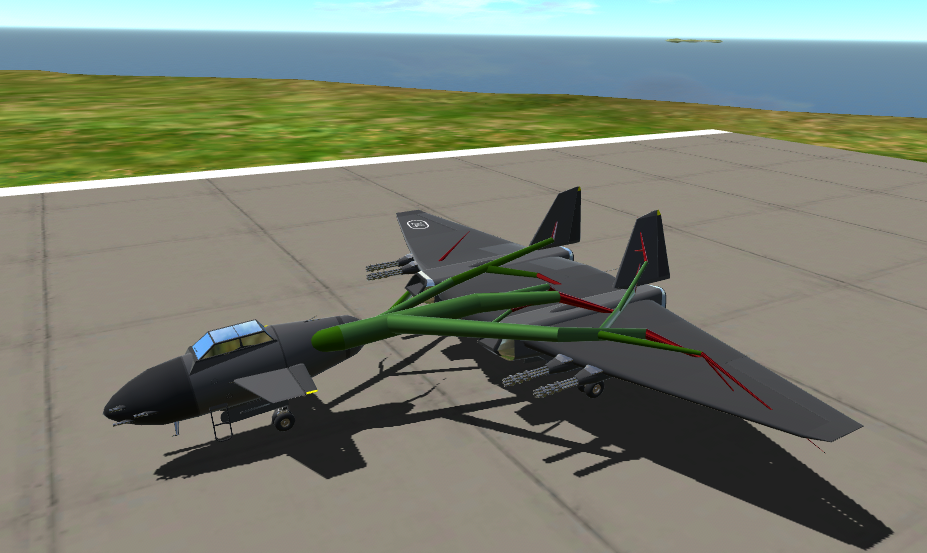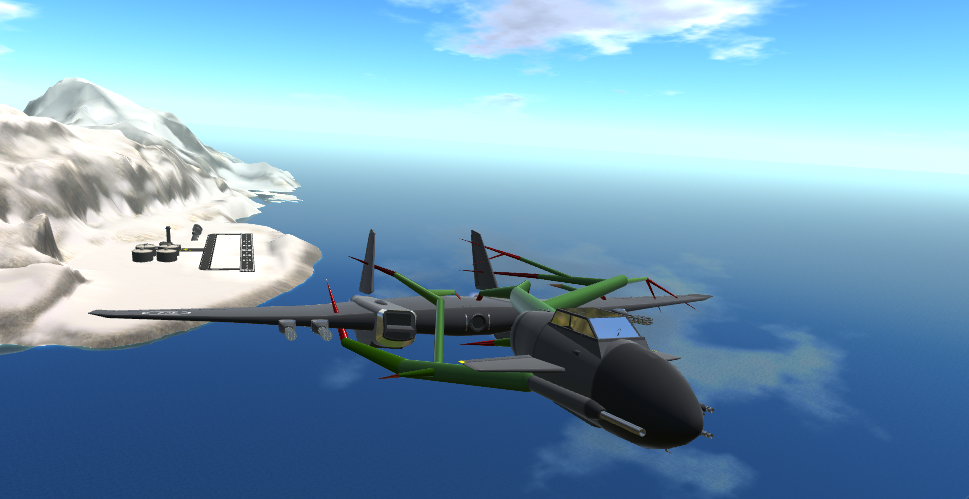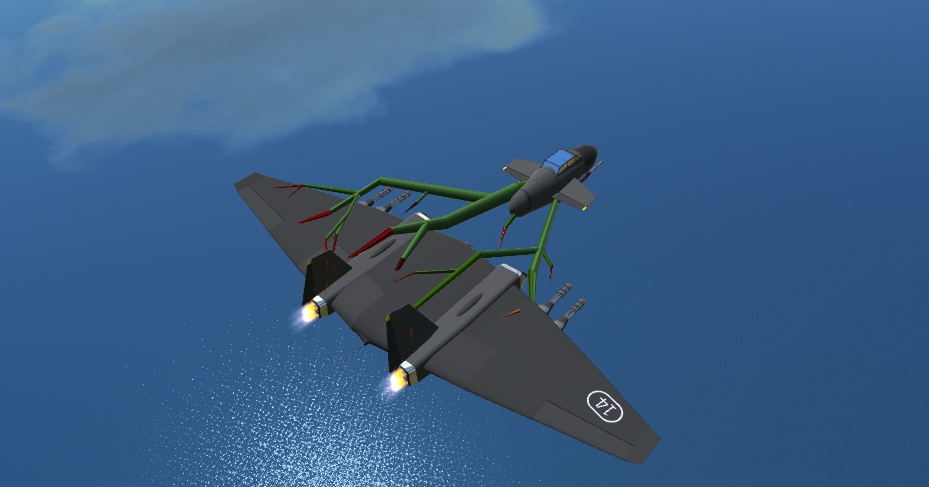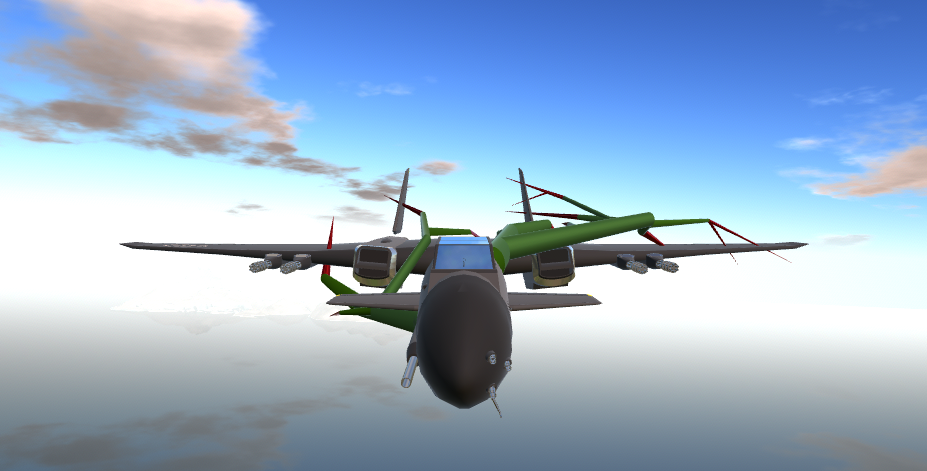 Take-off and low speed flight
Apply full thottle and rotate at 300mph. Once airborne and gear up, set throttle and trim as required.
High speed flight
AG1 on for boost. Set throttle and trim as required. During landing phase, AG1 off.
Landing
AG1 off.
Use 15% Throttle for final approach and landing. On touchdown, throttle off and brake gently.
Taxiing
1% max throttle and YAW.
AG1 Engine Boost.
AG2 Port Nose Machine Guns.
AG3 Wing Rotary Cannon.
AG4 Starboard Heavy Cannon.
Built by Pilot & crew, with help from Salvage Squad 6.
Sponsored by Salvage Brigade (South)
His Majesty's Aircraft "Sharp Response" is a high speed, threat response fighter, tasked with getting airborne to fighting altitude as quickly as possible. The craft is heavily armed with 3 nose guns, 4 wing-mounted rotary cannon, and a heavy cannon mounted on the starboard forward fuselage.
The craft has been assigned to the 14th Defense Group and will operate from the South Province bases to protect nearby civilian assets from attack.
Footnote
I thought I would dial up the weirdness (and the noise) a bit for this build! It will grow on you!
Specifications
General Characteristics
Created On

iOS

Wingspan

64.7ft (19.7m)

Length

52.8ft (16.1m)

Height

16.9ft (5.2m)

Empty Weight

-4,734,385lbs (-2,147,483kg)

Loaded Weight

11,564lbs (5,245kg)
Performance
Power/Weight Ratio

18.656

Wing Loading

18.3lbs/ft2 (89.4kg/m2)

Wing Area

631.4ft2 (58.7m2)

Drag Points

11099
Parts
Number of Parts

347

Control Surfaces

5
---