This aircraft is specially designed for Artificial Intelligence (AI) to simulate air traffic, it is also a playable aircraft, you can enjoy air collisions or target practice.
---
About the Aircraft:
The Beechcraft Model 99 is a civilian aircraft produced by Beechcraft. It is also known as the Beech 99 Airliner and the Commuter 99. The 99 is a twin-engine, unpressurized, 15 to 17 passenger seat turboprop aircraft, derived from the earlier Beechcraft King Air and Queen Air. It uses the wings of the Queen Air, the engines and nacelles of the King Air, and sub-systems from both, with a specifically designed nose structure.
Designed in the 1960s as a replacement for the Beechcraft Model 18, it first flew in July 1966. It received type certification on May 2, 1968, and 62 aircraft were delivered by the end of the year.
In 1984, the Beechcraft 1900, a pressurized 19-passenger airplane, was introduced as the follow-on aircraft.
Production ended in early 1987. Nearly half the Beech 99s in airline service are now operated as freighters by Ameriflight.
Source: 'Wikipedia'
---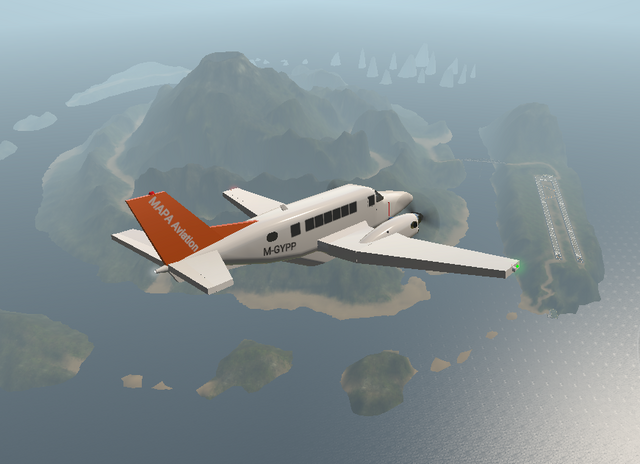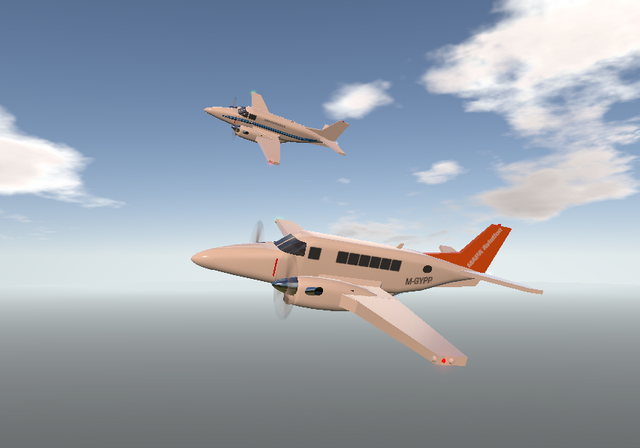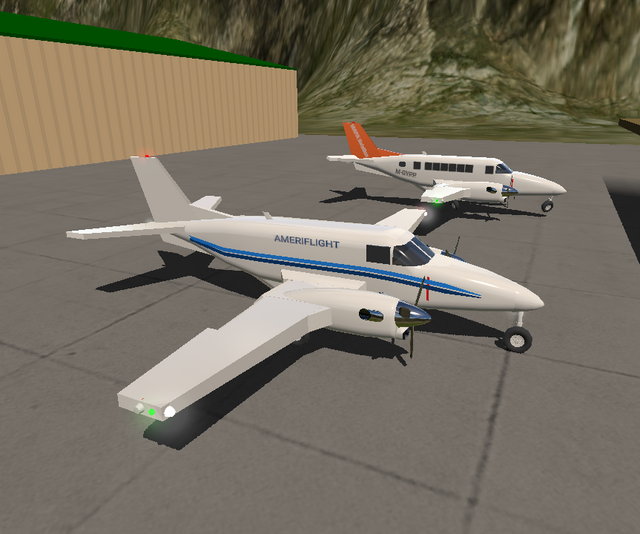 Get the Ameriflight Cargo Variant Here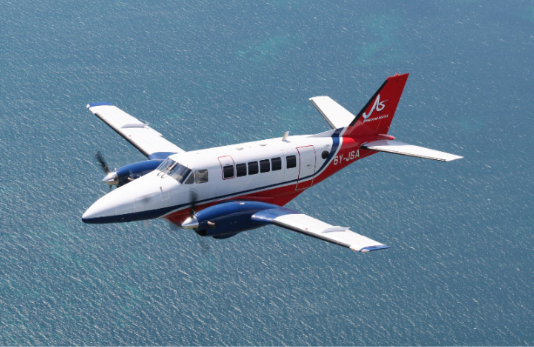 Real Photo, Credit: Wikipedia
Thank you for your attention, Enjoy it!
Specifications
General Characteristics
Predecessor

Beechcraft C90GTx King Air

Successors

1 airplane(s)

+21 bonus

Created On

Android

Wingspan

66.7ft (20.3m)

Length

59.0ft (18.0m)

Height

21.6ft (6.6m)

Empty Weight

15,419lbs (6,994kg)

Loaded Weight

18,753lbs (8,506kg)
Performance
Horse Power/Weight Ratio

0.159

Wing Loading

34.8lbs/ft2 (170.1kg/m2)

Wing Area

538.4ft2 (50.0m2)

Drag Points

3599
Parts
Number of Parts

87

Control Surfaces

7

Performance Cost

465
---