Pz.Kpfw. VI. Tiger I ausf. H1 "131"
This is new version of my 10k Tiger I, but this isn't just a reskin, I made the thing a bit more realistic. Thank you @BogdanX for the great advices! :D
History
Tiger 131 was completed in January or February, 1943 and was immediately shipped to Tunisia. There it was assigned to the 504th Heavy Tank Battalion. On the night of 20/21 April, 1943 the Germans launched an attack to stop the Allied advance towards Tunis. During the Attack, Tiger 131 got 3 hits from British Churchill tanks, 2 of these shots completely disabled turrets movement, forcing the crew to bail out and leave the still drivable Tiger 131 behind. British forces captured the tank. They repaired it with parts from other destroyed Tigers and in 1943 it was sent back to England and was displayed as a trophy to raise wartime morale. Then they transferred it to the School of Tank Technology for tests. In 1951 it was transferred to The Tank Museum (Bovington) where it remained until 1990 when it was removed from display for a restoration. They took the Maybach HL230 engine of their Tiger II and put it into Tiger 131, making it the only working Tiger I in the world. Tiger 131 returned to display in 2003 and can be seen there 'till this day.
In 2014, Tiger 131 was used for the filming of the movie Fury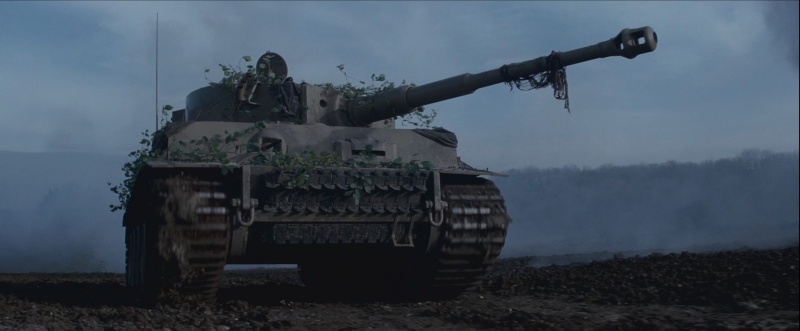 Now let's talk about my build:
Most of the features are the same except the lack of lights because the real one doesn't have them either. But, this time, following BogdanX's advices, the tank has an authentic speed (max. 45 km/h - 27.9 mph)
The features:
The tank features a main gun that can fire 20 rounds of boom25s, a coaxial machine gun, working suspension, a simplified gun sight of the original Tiger tank, and smoke launchers.
Here's a demonstration: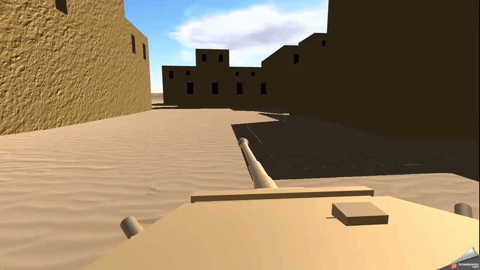 The Main Gun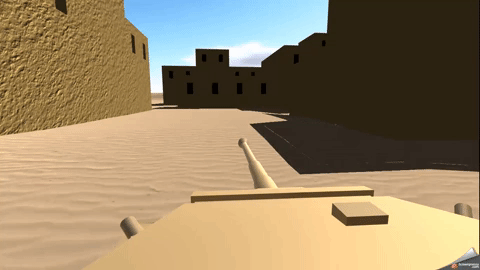 The Coaxial Machine Gun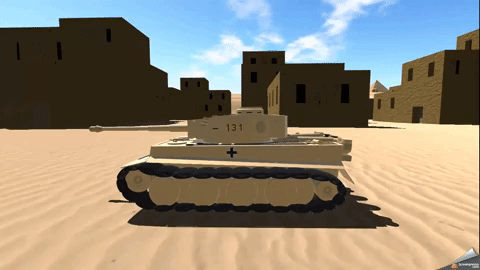 Working suspension


The gunsight compared to the original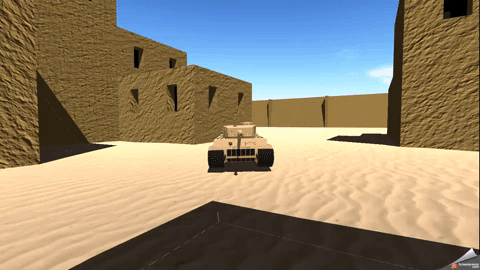 The smoke launchers
Controls:
VTOL-up - Go Forward
VTOL-down - Go Reverse
Pitch-Roll - Turret control
Countermasures button - Launch Smokes
CAM1 - Gunsight view
CAM2 - Commander view
Have fun with this wunderschön panzer!
Other versions:
Specifications
Performance
Wing Loading

40,500.1lbs/ft2 (197,739.0kg/m2)

Wing Area

0.3ft2 (0.0m2)

Drag Points

8977
Parts
Number of Parts

585

Control Surfaces

0
---