Thanks for all precious Upvotes and Spotlights! (:D)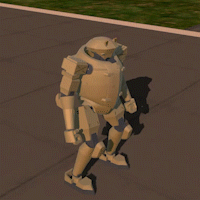 Rk-92 Savage, From Japanese anime Full Metal Panic! (2002 till now), a very famous mass-produced AS (Arm Slave, the military mech in FMP! story) developed by the Soviet Union.
It's designed by Toshiaki Ihara, looks like a standing metal frog. It's OK for you to say it looks funny or stupid, but I personally regard it as one of the most classic mass-produced mech designs. In the anime it has the well-known "reliability and low cost" like other widely spread ''Russian weapons'', so it is regarded as the AK-47 of AS.



This build is based on the modified appearance of GSC plastic model kit for FMP! Invisible Victory (2018, the 4th season), and I simplified some details in order to reduce part count.
so it's very mobile friendly, not even more than 300p.😃
and it is also really fun to play~😏
Control
Throttle
0~50% walk (at about 0~20km/h)50%~100% run (at about 40~105km/h)
(When Throttle>0.5, two PID input engines will be activated and help the mech to keep its AltitudeAgl in a certain range so it is fake-running in fact. You can even run on water because of this. And there are special ways for you to make it run faster.)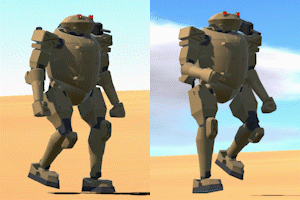 Yaw turn
Brake sudden speed down with a dramatic pose😂
Roll look around
Pitch head up/down, if Activate2orActivate3, the upper body will lean forward/back instead.
VTOL whole mech lean forward/back.
AG1 enable jumping/crouching when you Pitch up/down
AG7 change to ''Backdoor Mode''😏try it yourself when you jump.(actually it's for the situation when you want to stand on some special places such as those two bridges and the roof of the Yeager Airport hangar)
AG8 gyroscope (you can do back somersaults when you jump if you use this wisely)😏
LandingGear
Turn on/off the light of the monitors.
Let the arms swing when you jump/crouch
Enable throwing out the dagger to attack the targets a few steps away from you
Armaments
Anti-tank Dagger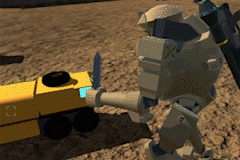 AG2 to activate this, FireGuns to attack, Trim to adjust angle. the high health, low mass, None partCollisionResponse blade parts will do damage to the target. (but because if there is no gun activated the Fireguns button won't appear on the screen of your mobile device, I added a gun to the dagger at last.😅Anyway, it increase the damage.)
2x 14.5mm machine gun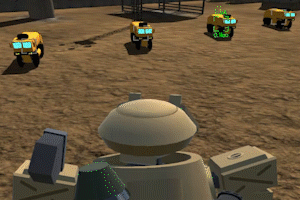 On its face, function when AG2 is not activate. In the range of ±60° the SEMI-AUTO AIMING (horizontal only) will function if you get TargetSelected. (at this situation Roll won't rotate the head)
Loginov BK-540 37mm Rifle
(for PC players, I recommend Mouse Control when you use these two types of guns above)
Grushin AT-16 "Spawn"
(I'm not sure about this name)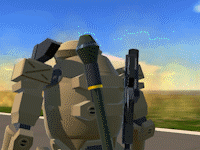 AG4 to activate this ''enlarged Panzerfaust". It is actually an Inferno working in the range of 1km.
feel free to express your opinion in the comment.
Enjoy it~
ps.
Crossbow version: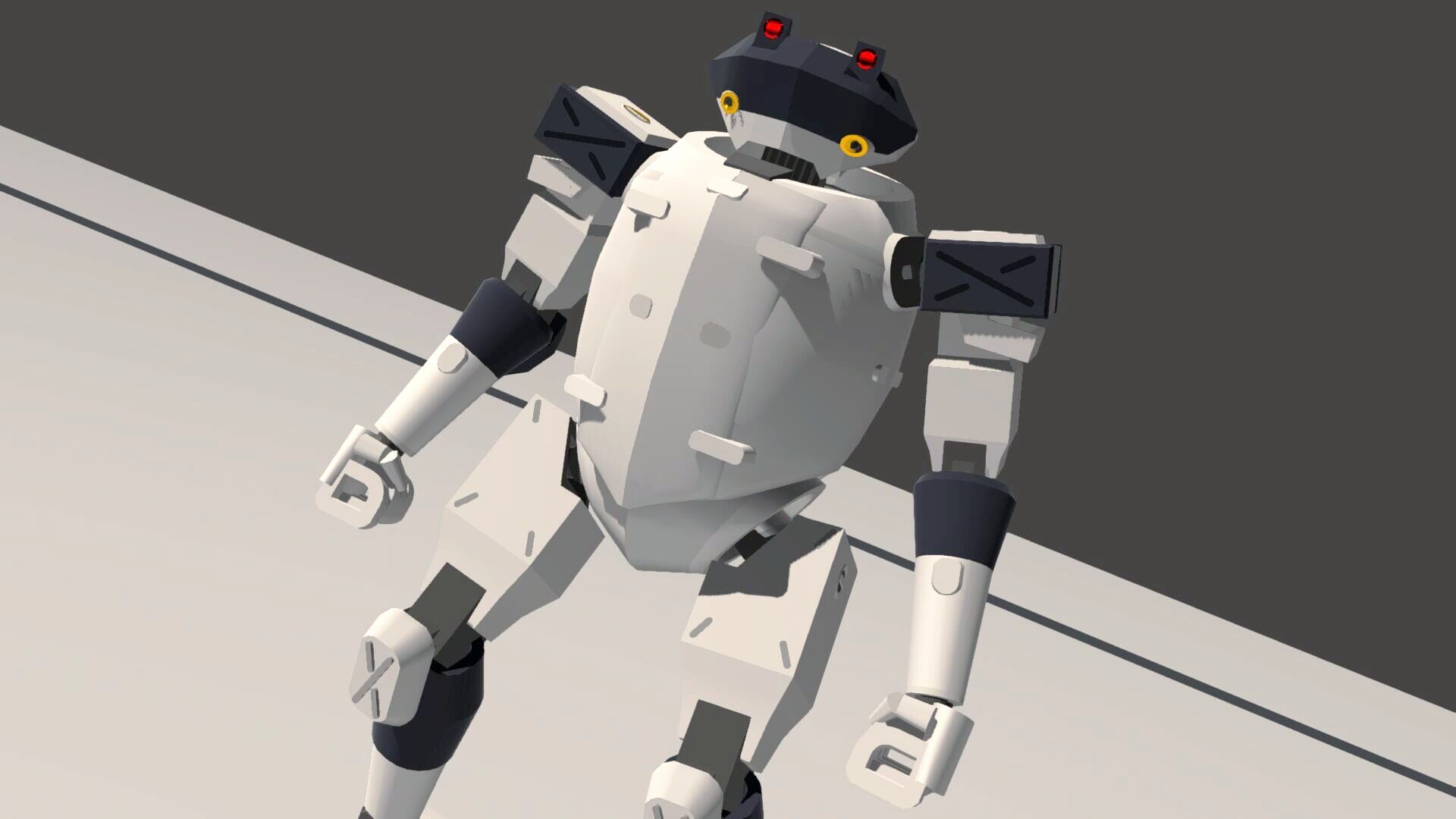 Specifications
General Characteristics
Successors

11 airplane(s)

+518 bonus

Created On

Windows

Wingspan

17.7ft (5.4m)

Length

25.2ft (7.7m)

Height

26.0ft (7.9m)

Empty Weight

3,071lbs (1,393kg)

Loaded Weight

3,248lbs (1,473kg)
Performance
Power/Weight Ratio

4.15

Wing Loading

2,414.6lbs/ft2 (11,789.0kg/m2)

Wing Area

1.3ft2 (0.1m2)

Drag Points

3252
Parts
Number of Parts

297

Control Surfaces

0

Performance Cost

1,198
---