MiG-15bis / LIM-2
Let's call it an interlude; the MiG-15 is small, simple, ugly and common as hell on SP, but I still wanted to build one with some detail. After all, who needs War Thunder anyway..?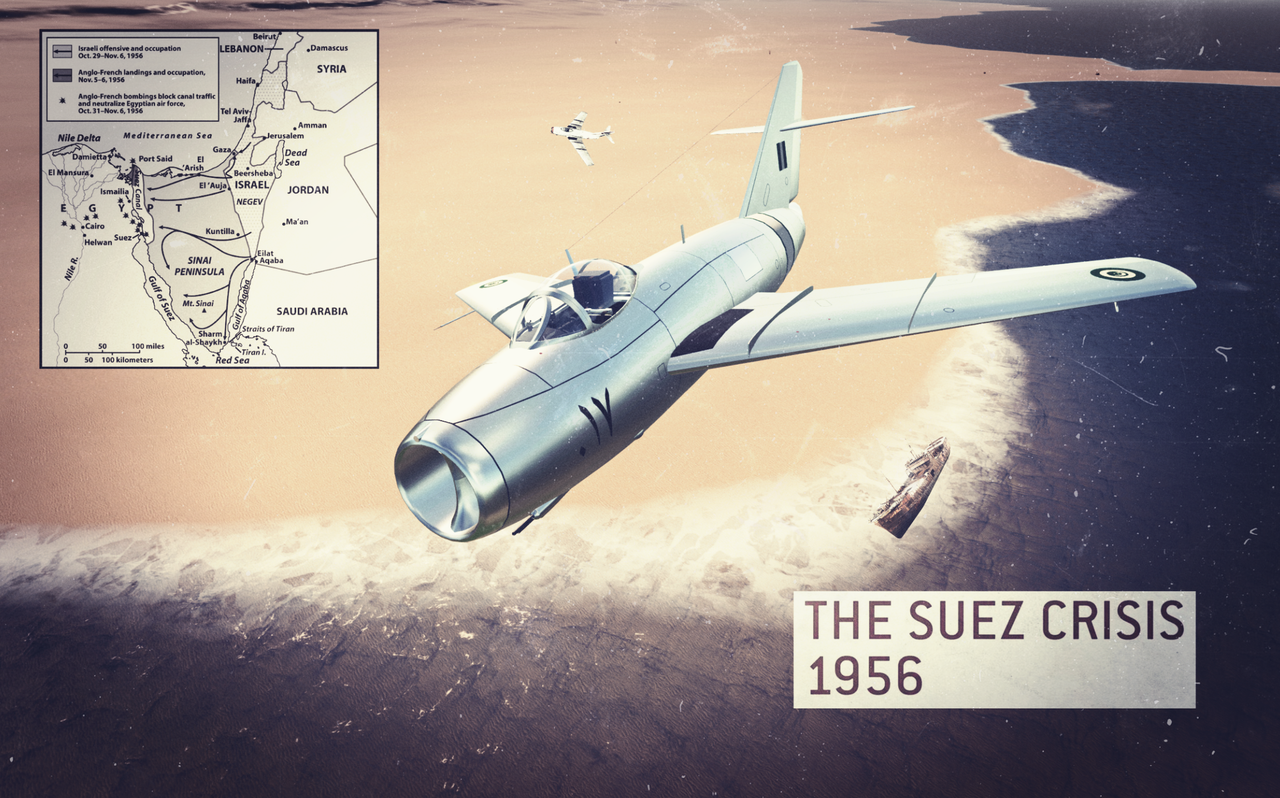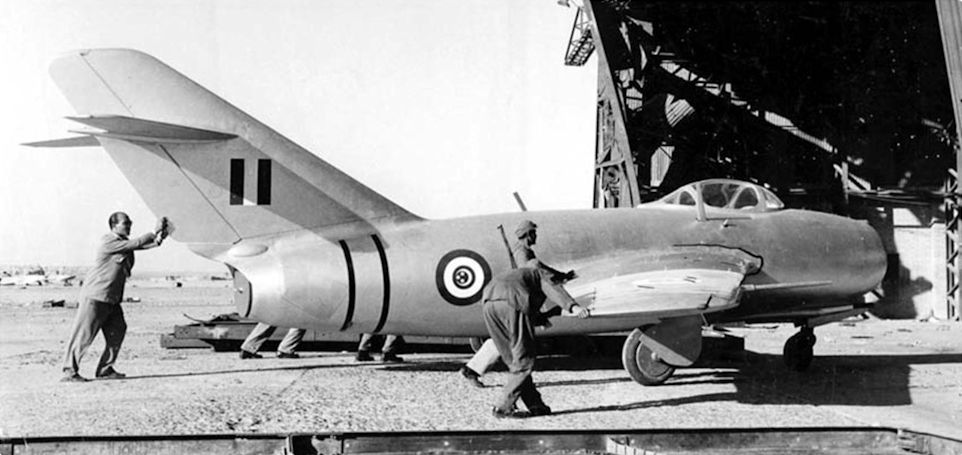 The MiG-15 was one of the first swept-wing jet fighters, outclassing most of the early straight-wing jets such as the Gloster Meteor, Lockheed Shooting Star, Republic Thunderjet and Grumman Panther… at the time, only the Sabre could hope to match its performance. It's also the first jet fighter to have been built in truly dazzling numbers -around 18k units at least, including licensed foreign production.
I wouldn't call it an amazing feat of Soviet engineering though; the design was at least in part based on Kurt Tank's Ta-183, and the engine was a Rolls-Royce Nene. The guys at OKB-155 didn't have all that much design work left to do, but hey, it worked.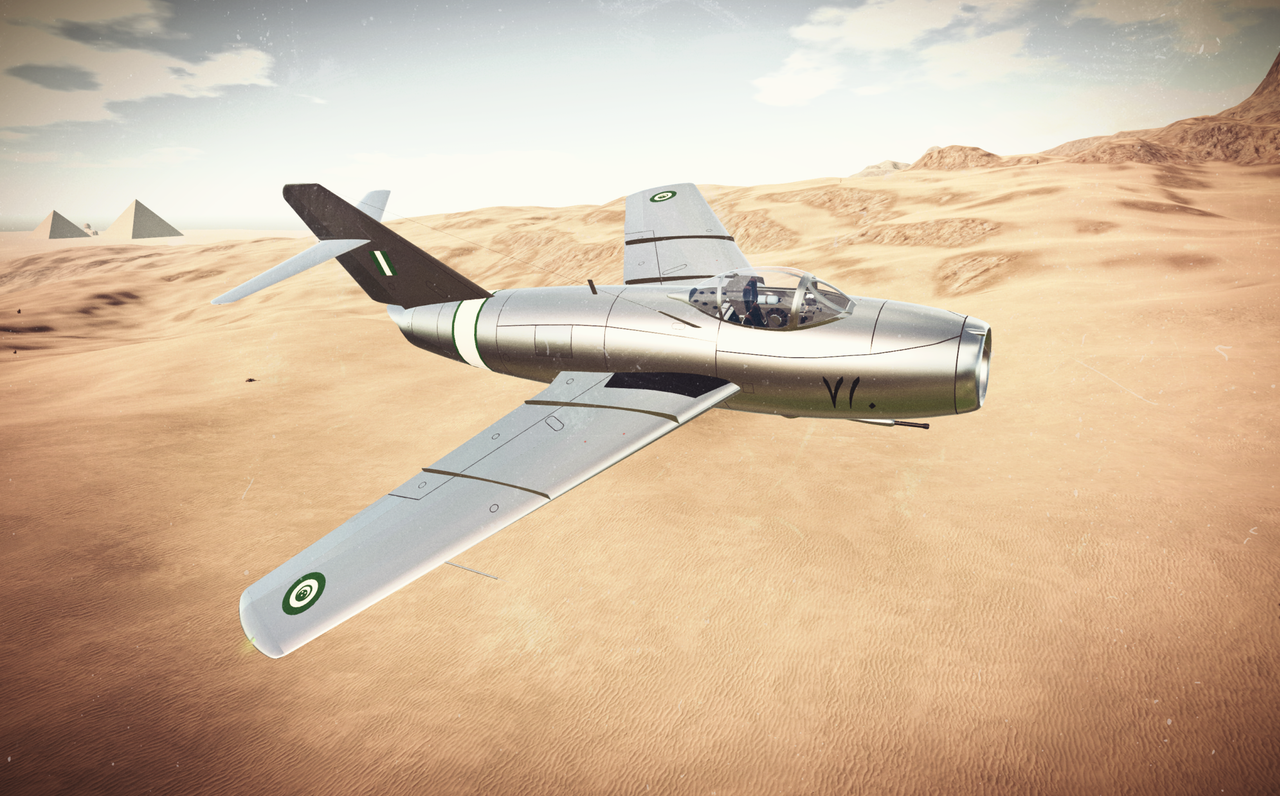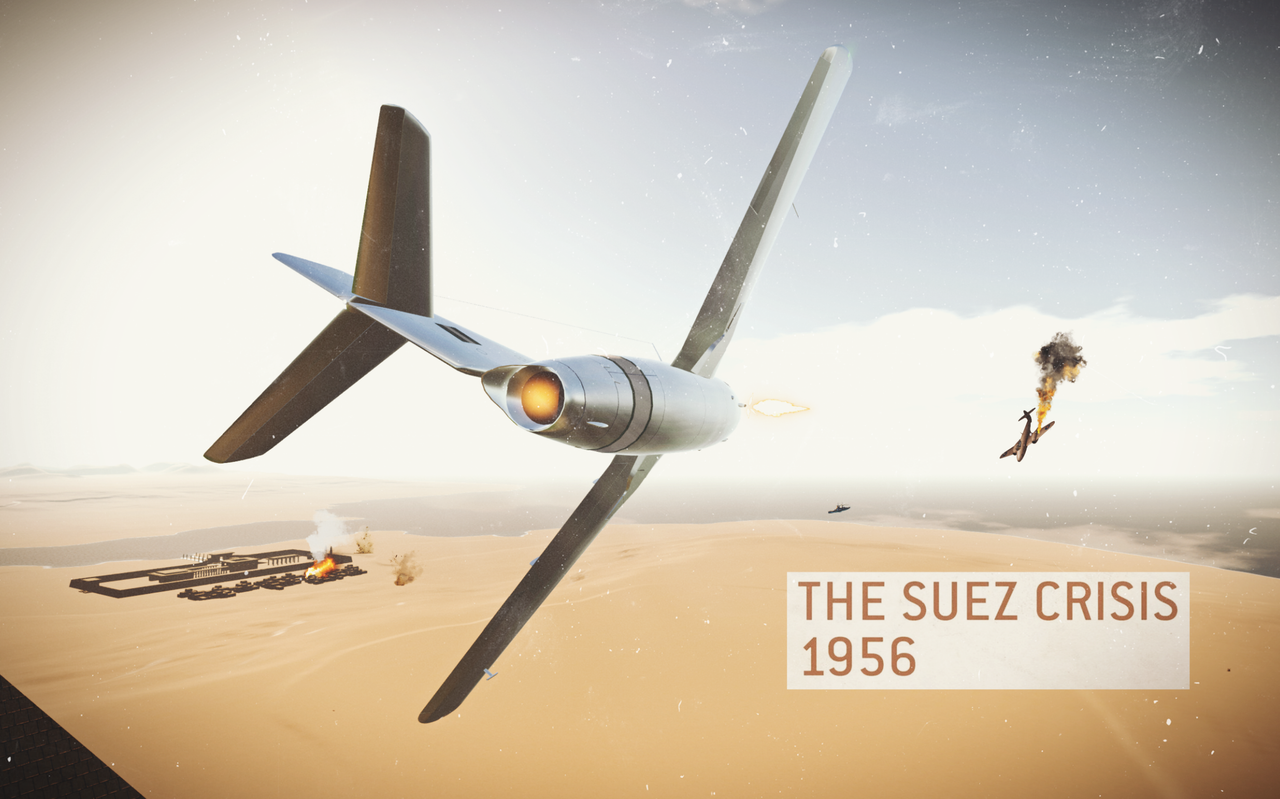 The build
There's precious little to tell –the MiG-15 was relatively simple-looking, hence so is its replica. I tried to get some details right, so it has a relatively high part count for a straightforward 1940's jet. Look for silly little details like the canopy, the funny "mechanical indicators" for flaps and landing gear popping out of the wings and fuselage, the air brakes, landing gear and so on. The cockpit is not too cluttered, but still looks sufficiently MiG-15-ish -or so I hope.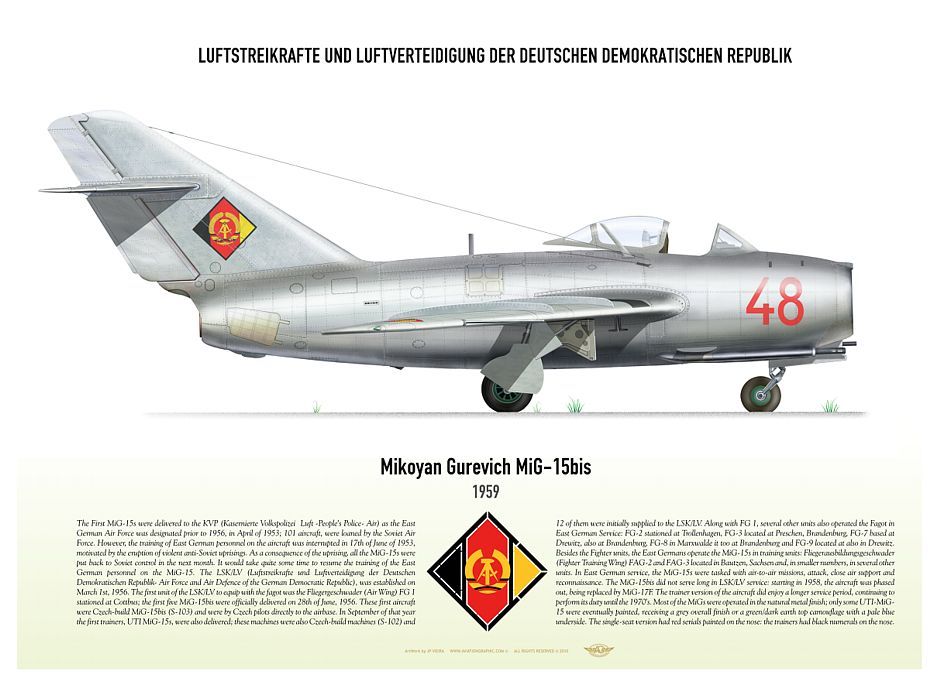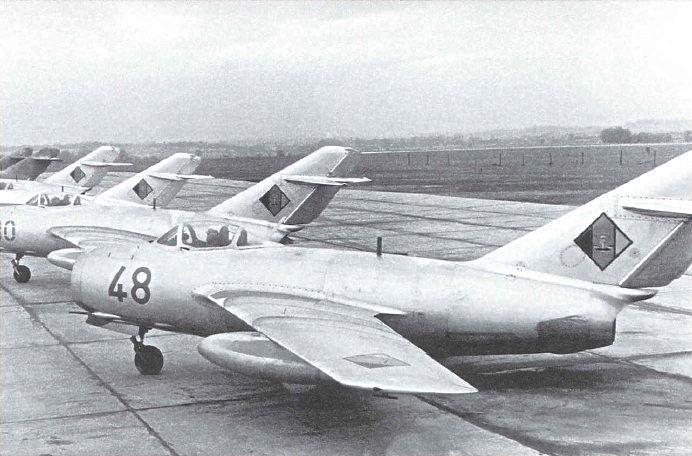 Flying it
I tried to keep things as simple as possible. Standard pitch/roll/yaw controls, -VTOL for flaps, and trim for pitch trim.
AG1 opens/closes the canopy
AG2 pops the canopy, ejects the seat and opens its parachute
AG7 operates the air brakes
AG8 toggles the nav lights
For those who have a VR set: the plane is (or should be) VR-capable, the main controls are located as shown on the picture below. The ejection handle (red) is on the right side next to the seat.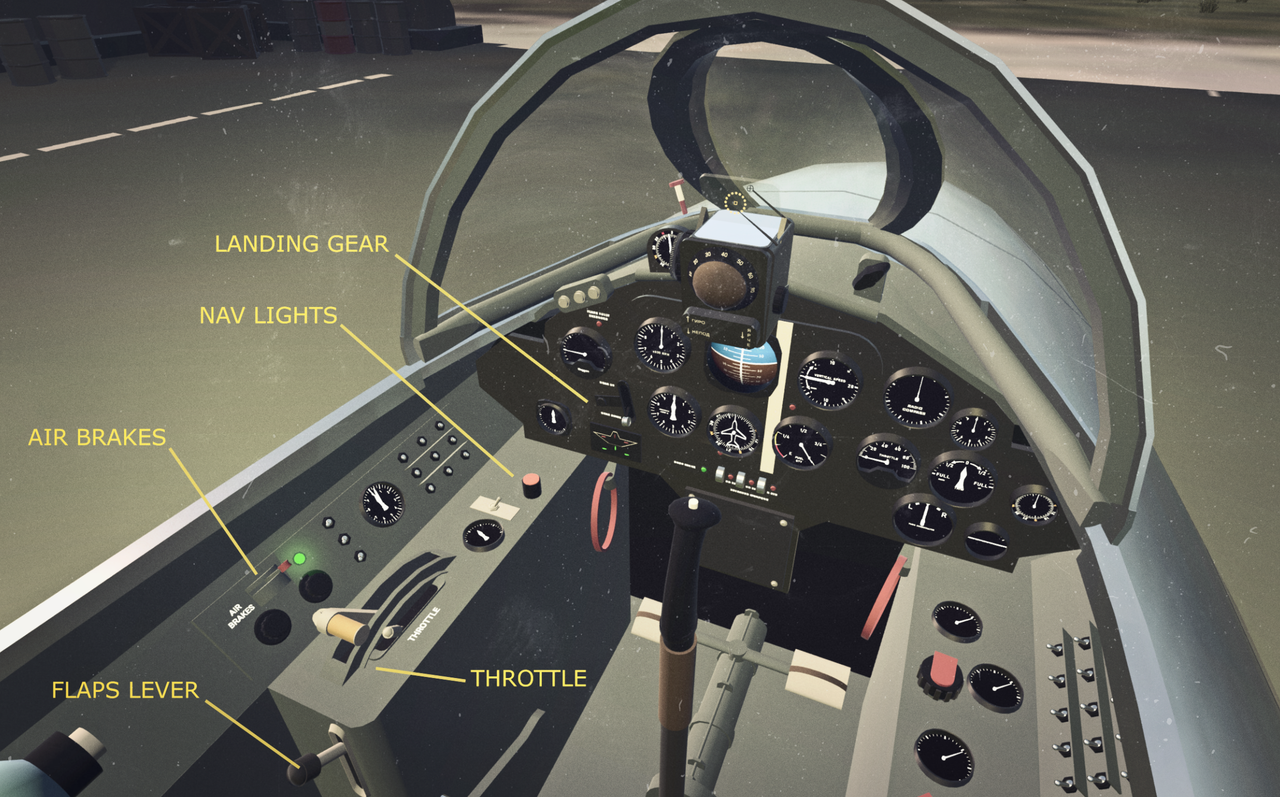 Taking off: just throttle up, and rotate at 200-230 kph. You can use a bit of trim and/or 20% flaps, but the plane takes off just fine without those as well. Make sure to retract you landing gear before you hit 500 kph (IAS)… like on the real plane, the gear can't handle more.
Flying: the MiG-15 is relatively nimble, but it's no F-16. If you feel like the MiG has a lousy roll rate, that's because it does -and it gets (a lot) worse as you pick up speed. Theoretically, the MiG-15 was rather fast, with a top speed upwards of 1000 kph; in reality, keeping your throttle at 100% is a bad idea because the plane becomes increasingly uncontrollable when pushing its limit. This improved in later MiG-designs, but the MiG-15 was a bit flawed in this respect.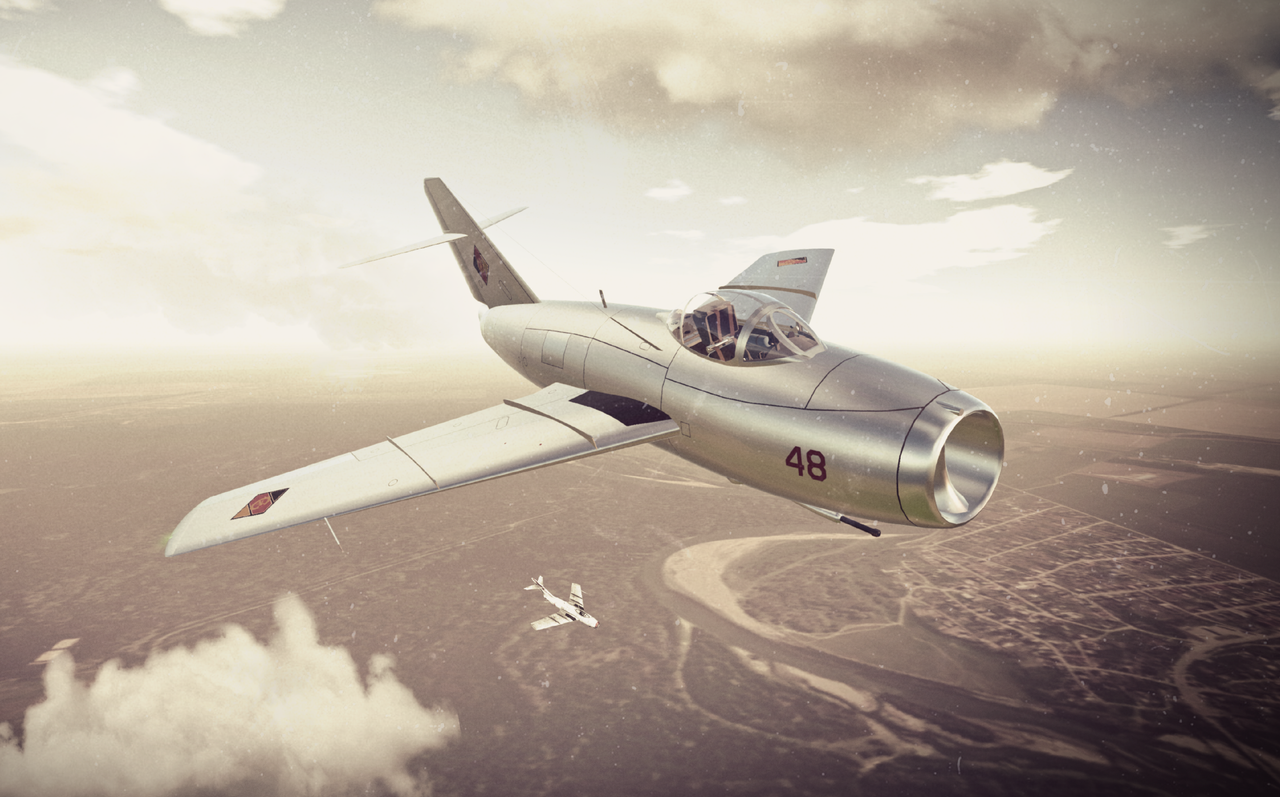 A few caveats: you can't fully extend your flaps at anything over 400 kph (IAS), and the air brakes don't work at more than 780 kph (TAS) either.
Landing: fairly simple, that… throttle back until you're under 780 kph, use air brakes to bleed more speed, and use your flaps once you get below 400 kph. To be on the safe side, don't lower your gear until then either. Touch down at something around 220 kph.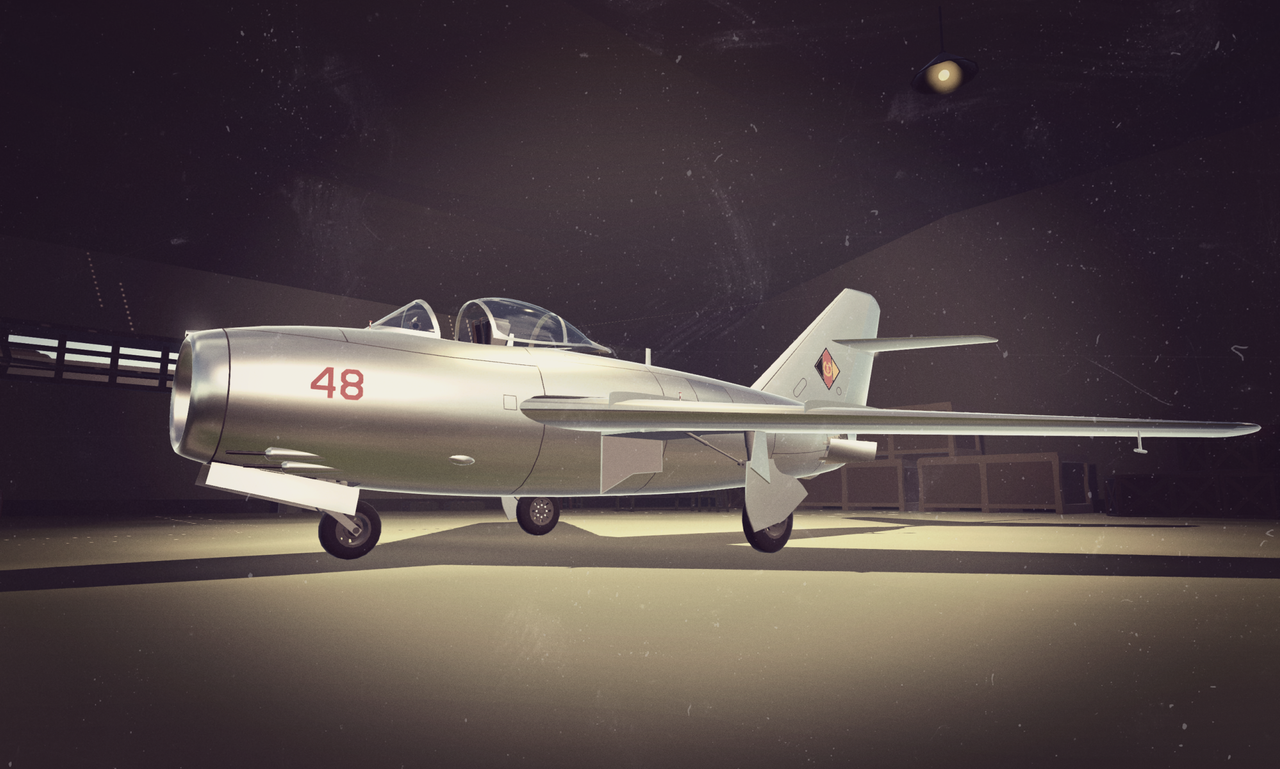 Weapons
The MiG-15 actually packed quite a punch in such a tiny package. It's equipped with two 23 mm Nudelman-Rikhter NR-23 autocannon for run-of-the-mill dogfights, and a single 37 mm Nudelman N-37 cannon for heavy demolition jobs like taking down strategic bombers. The only false note is the ammo; you only get 160 rounds for the NR-23's, and 40 for the N-37. So use short, controlled bursts only or you'll end up spending all your ammo on a single kill.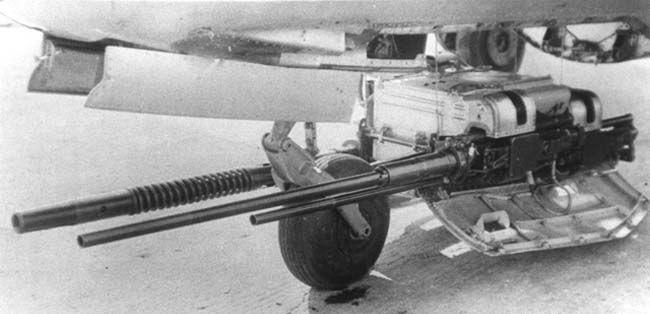 Bottom line?
Just a fun little early-jet-age dogfighter. There are plenty of Sabres on SP to choose from, so give 'em hell!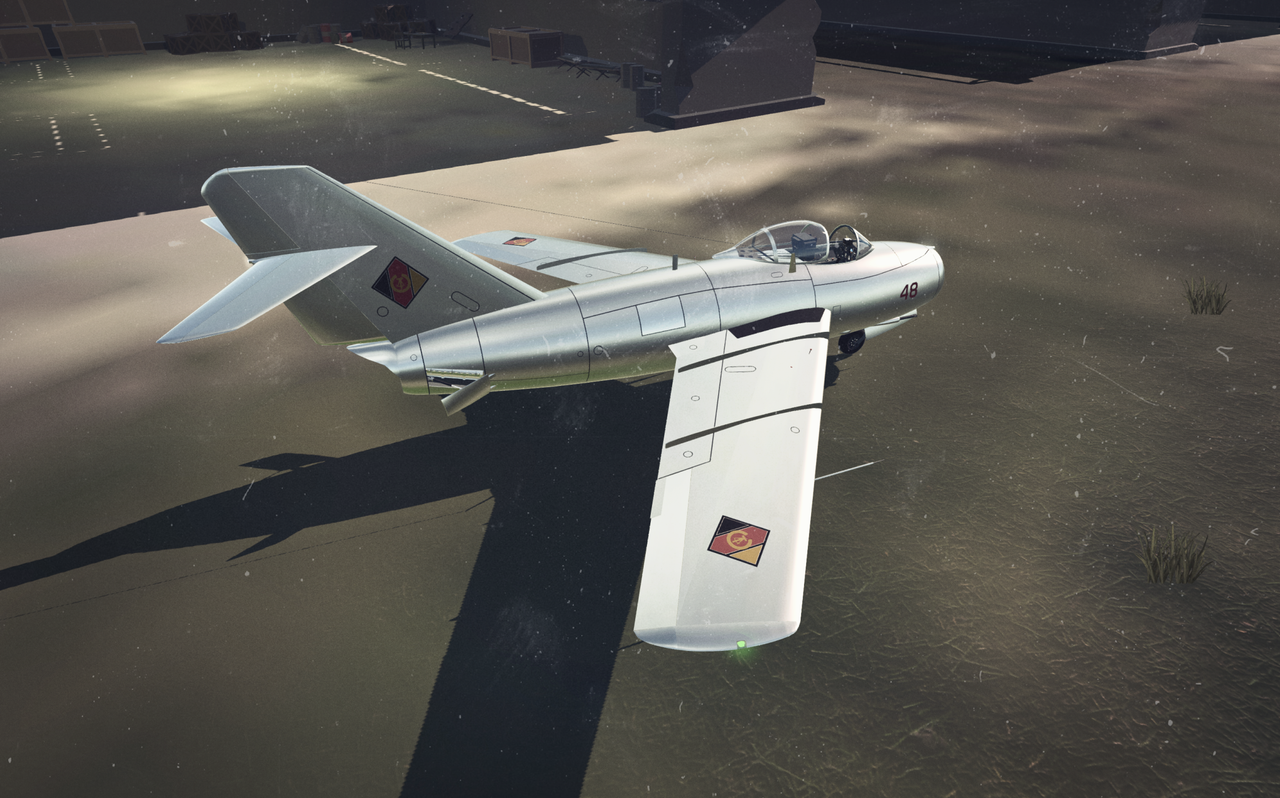 Specifications
General Characteristics
Successors

1 airplane(s)

Created On

Windows

Wingspan

32.7ft (10.0m)

Length

32.3ft (9.8m)

Height

12.4ft (3.8m)

Empty Weight

8,375lbs (3,799kg)

Loaded Weight

10,892lbs (4,940kg)
Performance
Power/Weight Ratio

2.475

Wing Loading

28.5lbs/ft2 (139.2kg/m2)

Wing Area

382.1ft2 (35.5m2)

Drag Points

2637
Parts
Number of Parts

1100

Control Surfaces

0

Performance Cost

3,871
---