---
I have seen that there is only 1 "Dryden" in Simple Planes which is BogdanX's, So why not another one!
---
Things I managed to achieve.
---
History
The ER-2 operates at altitudes between 20,000 feet and 70,000 feet. Depending on aircraft weight, the ER-2 reaches a cruise altitude of 65,000 feet within 20 minutes. Typical cruise speed is 410 knots. The range for a normal eight-hour mission is 3,000 nautical miles, which yields about seven hours of data collection at high altitude. The aircraft is capable of longer missions in excess of 10 hours and ranges in excess of 6,000 nautical miles. The ER-2 can carry a maximum payload of 2,600 pounds (1,179 kilograms) distributed in the equipment bay, nose area and wing pods.
ER-2s bearing tail numbers 806 and 809 are used as airborne science platforms by NASA's Dryden Flight Research Center. The aircraft are platforms for a variety of high-altitude science missions flown over various parts of the world. They are also used for earth science and atmospheric sensor research and development, satellite calibration and data validation. The ER-2s are capable of carrying a maximum payload of 2,600 pounds of experiments in a nose bay, the main equipment bay behind the cockpit, two wing-mounted superpods and small underbody and trailing edges.
ER-2 missions last about six hours with ranges of about 2,200 nautical miles. The aircraft typically fly at altitudes above 65,000 feet.
November 19, 1998, an ER-2 set a world record for medium weight aircraft reaching an altitude of 68,700 feet. The aircraft is 63 feet long, with a wingspan of 104 feet. The top of the vertical tail is 16 feet above ground when the aircraft is on the bicycle-type landing gear. Cruising speeds are 410 knots, or 467 miles per hour, at altitude. A single General Electric F-118 turbofan engine rated at 17,000 pounds thrust powers the ER-2.
---
Controls.
AG 1: To detach the side wheels.
---
In game: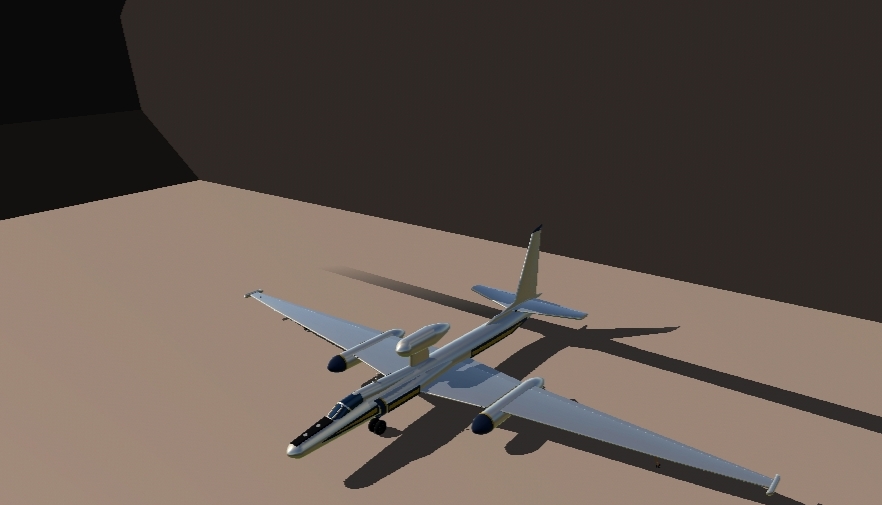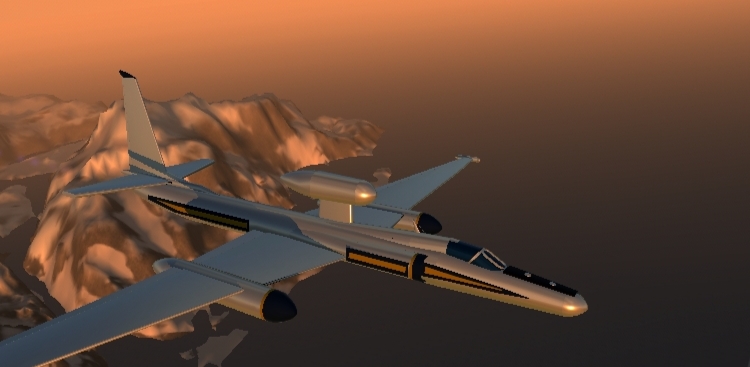 ---


Literally 131 parts 😤
---
ENJOY.
Specifications
General Characteristics
Created On

Android

Wingspan

139.8ft (42.6m)

Length

87.7ft (26.7m)

Height

31.0ft (9.4m)

Empty Weight

26,276lbs (11,918kg)

Loaded Weight

27,765lbs (12,594kg)
Performance
Power/Weight Ratio

1.214

Wing Loading

16.0lbs/ft2 (78.0kg/m2)

Wing Area

1,737.0ft2 (161.4m2)

Drag Points

17247
Parts
Number of Parts

131

Control Surfaces

11
---